We must not let our Christian Faith be artificial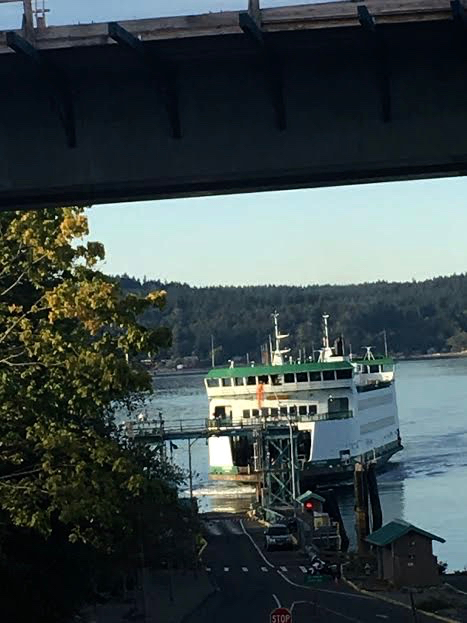 It is very easy to live our lives in hypocrisy if we are not mindful of the pitfalls of the spiritual life. We can become Pharisees without even noticing, if we let our Christianity be artificially lived. Living our lives as though we have been rehearsed by a stage director, we will have accomplished nothing, and will remain no more than an actor. Putting on the mask of Christianity, is not living in Christ. An honest, daily examination of our conscience, together with regular guidance by our confessor, is the only way we can live a Christian life that will lead to transformation of the heart.
If we simply put on a show of being a Christian, without any true repentance, we will remain mired in false religiosity, and our heart will grow dark. Christ must be invited into the heart on a daily basis, through prayer, and honest examination of our conscience, without which there can be no spiritual growth. We can not play at being a Christian, for to do so will lead to spiritual death.
We must "put on Christ', daily, and make sure our public expression of our faith is not being acted out for others, but is ever entering into a deeper relationship with this very Christ. Playing at spirituality only leads to spiritual death. If our life does not give witness to Christ in us, and if our attention is given over to self promotion, or a desire to please others, but avoids honest examination of our sins, we will be like fruit that dies on the vine.
With love in Christ,
Abbot Tryphon
Photo: The Tacoma ferry to Vashon Island
Thursday September 14, 2017 / September 1, 2017
15th Week after Pentecost. Tone five.
Church New Year.
Venerable Symeon Stylites (the Elder) (459) and his mother St. Martha (428).
Virgin-martyrs Tatiana and Natalia (1937).
Martyr Aeithalas of Persia (380).
Holy Forty Virgin-martyrs: Laurencia the deaconess, Celsina, Theoclia, Theoctista, Dorothy, Eutychia, Thecla, Aristaineta, Philadelphia, Mary, Veronica, Euthymia, Lamprotatia, Euphymia, Theodora, Theodota, Teteia, Aquilina, Theodulia, Aplodora, Lampadia, Procopia, Paula, Junilla, Ampliana, Percissa, Polynicia, Maura, Gregoria, Cyria, Bassa, Callinica, Barbara, Cyriacia, Agathonica, Justa, Irene, Matrona, Timothea, Tatiana, and Anna, and Martyr Ammon the deacon, their teacher, at Heraclea in Thrace (321-3).
Martyrs Callista and her brothers Evodus and Hermogenes, at Nicomedia (309).
Righteous Joshua the Son of Nun (1400 B.C.).
Synaxis of the Most Holy Theotokos in Miasena Monastery, in memory of the finding of Her Icon (864).
"Chernigov-Gethsemane" (1869), Alexandria, August (1914) and named "All-Blessed" at Kazan Icons of the Most Holy Theotokos.
Venerable Meletius the Younger of Thebes (1095-1124).
New Martyr Angelis of Constantinople (1680) (Greek).
Venerable Nicholas of Courtaliatis in Crete, monk (1670) (Greek).
Venerable Symeon of Lesbos (Greek).
St. Evanthia (Greek).
St. Verena of Zurzach (350) (Switzerland).
St. Aegidius of Camargue (590) (Gaul).
St. Haido of Stanos (1820-21).
Commemoration of the Great Fire at Constantinople about 470 A.D.
The Scripture Readings
1 Timothy 2:1-7
Pray for All Men
2 Therefore I exhort first of all that supplications, prayers, intercessions, and giving of thanks be made for all men, 2 for kings and all who are in authority, that we may lead a quiet and peaceable life in all godliness and reverence. 3 For this is good and acceptable in the sight of God our Savior, 4 who desires all men to be saved and to come to the knowledge of the truth. 5 For there is one God and one Mediator between God and men, the Man Christ Jesus, 6 who gave Himself a ransom for all, to be testified in due time, 7 for which I was appointed a preacher and an apostle—I am speaking the truth in Christ and not lying—a teacher of the Gentiles in faith and truth.
Luke 4:16-22
Jesus Rejected at Nazareth
16 So He came to Nazareth, where He had been brought up. And as His custom was, He went into the synagogue on the Sabbath day, and stood up to read. 17 And He was handed the book of the prophet Isaiah. And when He had opened the book, He found the place where it was written:
18 "The Spirit of the Lord is upon Me,
Because He has anointed Me
To preach the gospel to the poor;
He has sent Me to heal the brokenhearted,
To proclaim liberty to the captives
And recovery of sight to the blind,
To set at liberty those who are oppressed;
19 To proclaim the acceptable year of the Lord."
20 Then He closed the book, and gave it back to the attendant and sat down. And the eyes of all who were in the synagogue were fixed on Him. 21 And He began to say to them, "Today this Scripture is fulfilled in your hearing." 22 So all bore witness to Him, and marveled at the gracious words which proceeded out of His mouth. And they said, "Is this not Joseph's son?"