The transformational power of a Faith unchanged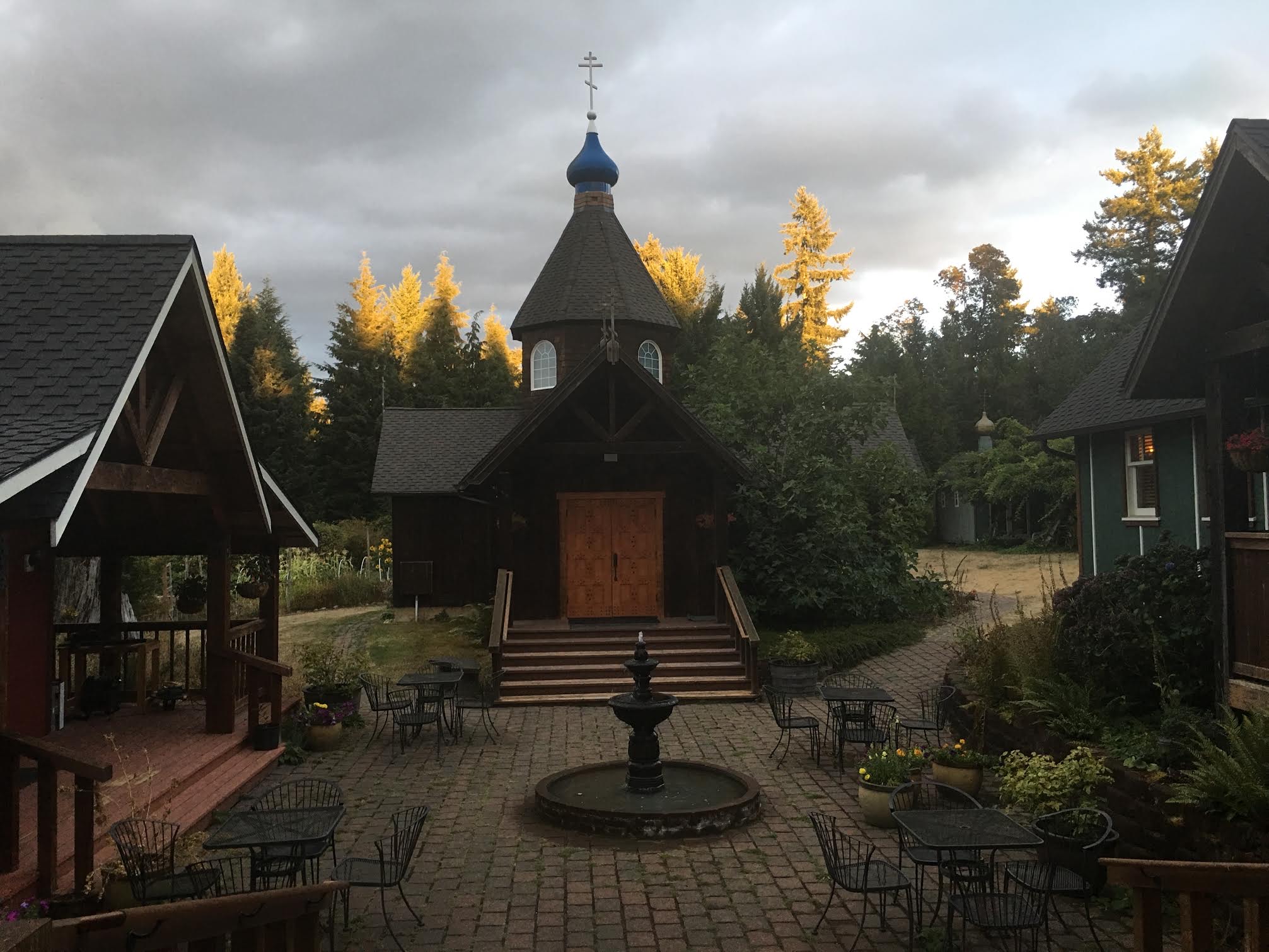 In an age when many Christian denominations are trying to appear relevant and modern, I am finding that large numbers of people are drawn to the Ancient Faith by the beard and robe. I am constantly thanked for dressing as I do by people who appreciate symbols of faith in the midst of a secular world. Many Orthodox jurisdictions that previously wanted to blend in with their Catholic and Protestant neighbors by having our clergy put off the traditional "look" of Orthodoxy, are now rediscovering the wisdom of these traditions. Now that large numbers of the clean shaven, and modern attired, heterodox clergy have been discredited in the minds of the world, due to theological and moral lapses, is there any logical reason we Orthodox would really want to imitate them?
Like so many other Orthodox clergy, I can also attest to the fact that my beard, and my way of dress, are a great aid in keeping me, sinner that I am, constantly attuned to my vocation as a monk, and as a priest. It is hard to forget your high calling when you "dress for work" each and every hour of every day. Our appearance is a constant reminder that we, as priests, have been set apart as Guardians of the Mysteries, and Servants of the Most High.
From my personal observations, I have come to believe that Orthodoxy, if it is to thrive into the next century, must adhere to the ancient traditions and roots of the faith that have set her apart from the religions. The Church must proclaim the Good News of Christ in all its purity, so that the mystical and sacramental core of her very being be clearly seen by a world that so needs this ancient, unchanging faith. The world must see by our differences that Orthodoxy offers the transformational healing that comes through the life of Christ's Church. By clinging to her ancient, God inspired Tradition, the Church takes seriously the mystical and sacramental roots of her divinely founded self.
As we Orthodox look in amazement at the phenomenal resurrection of our Church following the fall of communism, what with the thousands of new churches being reopened, new ones built, and monasteries growing at a phenomenal rate, we will see that the twenty-first century could well be the Age of Orthodoxy. And for this to happen, we must put off everything that has brought down Western Christianity.
Accountability must be foremost in how we operate as religious institutions. Bishops and priests must be accountable to one another, transgressions against the Body of Christ must be rooted out, and the clergy (including our bishops) must serve others as humble servants of Christ, and as living icons of the Gospel message. Our co-suffering Saviour must be seen in how we serve, and in how we live, and in how we love. The transformational power of Orthodoxy must be allowed to change the world, as the "institutional" church is replaced with the gospel vision of the Church as Hospital of the Soul.
The Orthodox Church will thrive in the twenty-first century only if we commit to being the otherworldly people we are called to be, living in the world, but not being of the world. The Church will thrive, not because she adapts to modern styles of dress, and modern trends of moral and theological thought, but because of her willingness to serve the world in imitation of the holy fathers of the Church who have gone on before us, and who refused to conform to the styles and fashions of a world that has always been in need of the unchanging Faith that has the power to transform lives, and usher the human race into communion with the Most High God.
Love in Christ,
Abbot Tryphon
Thursday September 21, 2017 / September 8, 2017
16th Week after Pentecost. Tone six.
The Nativity of Our Most Holy Lady the Theotokos and Ever-Virgin Mary.
New Martyr Demetrius, priest (1937).
St. Ioane (Maisuradze) (1957) and St. Giorgi-Ioane (Mkheidze), (1960), confessors, of Georgia (Georgia).
New Martyr Alexander Jacobson at Solovki (1930).
Icon of Sophia, the Wisdom of God (Kiev).
Venerable Icons of the Nativity of Most Holy Mother of God Syamsk (1524), Glinsk (16th C), Lukianovsk (16th C), Isaacovsk(1659), Kholmsk, Kursk "Sign" Icon (1259), Pochaev (1559), Lesninsk, Domnitsk (1696).
Venerable Serapion, monk, of Spaso-Eleazar Monastery (Pskov) (1480).
Venerable Lucian, abbot of Alexandrov (1654).
Venerable Arsenius, abbot of Konevits (1447).
King Ina of Wessex and Queen Ethelburga (8th c.) (Celtic & British).
New Martyr Athanasius of Thessalonica (1774) (Greek).
St. Sophronius of Achtalea in Georgia, bishop (1803) (Greek).
Martyrs Rufus and Rufianus (Greek)
Martyrs Severus and Artemidorus (Greek)
St. Kinemark, disciple of St. Dyfrig.
Translation of the relics of St. Grimald, abbot of Winchester.
The Scripture Readings
Luke 1:39-49
Mary Visits Elizabeth
39 Now Mary arose in those days and went into the hill country with haste, to a city of Judah, 40 and entered the house of Zacharias and greeted Elizabeth. 41 And it happened, when Elizabeth heard the greeting of Mary, that the babe leaped in her womb; and Elizabeth was filled with the Holy Spirit. 42 Then she spoke out with a loud voice and said, "Blessed are you among women, and blessed is the fruit of your womb! 43 But why is this granted to me, that the mother of my Lord should come to me? 44 For indeed, as soon as the voice of your greeting sounded in my ears, the babe leaped in my womb for joy. 45 Blessed is she who believed, for there will be a fulfillment of those things which were told her from the Lord."
The Song of Mary
46 And Mary said:
"My soul magnifies the Lord,
47 And my spirit has rejoiced in God my Savior.
48 For He has regarded the lowly state of His maidservant;
For behold, henceforth all generations will call me blessed.
49 For He who is mighty has done great things for me,
And holy is His name.
Luke 1:56
56 And Mary remained with her about three months, and returned to her house.
Philippians 2:5-11
The Humbled and Exalted Christ
5 Let this mind be in you which was also in Christ Jesus, 6 who, being in the form of God, did not consider it robbery to be equal with God, 7 but made Himself of no reputation, taking the form of a bondservant, and coming in the likeness of men. 8 And being found in appearance as a man, He humbled Himself and became obedient to the point of death, even the death of the cross. 9 Therefore God also has highly exalted Him and given Him the name which is above every name, 10 that at the name of Jesus every knee should bow, of those in heaven, and of those on earth, and of those under the earth, 11 and that every tongue should confess that Jesus Christ is Lord, to the glory of God the Father.
Luke 10:38-42
Mary and Martha Worship and Serve
38 Now it happened as they went that He entered a certain village; and a certain woman named Martha welcomed Him into her house. 39 And she had a sister called Mary, who also sat at Jesus' feet and heard His word. 40 But Martha was distracted with much serving, and she approached Him and said, "Lord, do You not care that my sister has left me to serve alone? Therefore tell her to help me."
41 And Jesus answered and said to her, "Martha, Martha, you are worried and troubled about many things. 42 But one thing is needed, and Mary has chosen that good part, which will not be taken away from her."
Luke 11:27-28
Keeping the Word
27 And it happened, as He spoke these things, that a certain woman from the crowd raised her voice and said to Him, "Blessed is the womb that bore You, and the breasts which nursed You!"
28 But He said, "More than that, blessed are those who hear the word of God and keep it!"