Tending the garden of the heart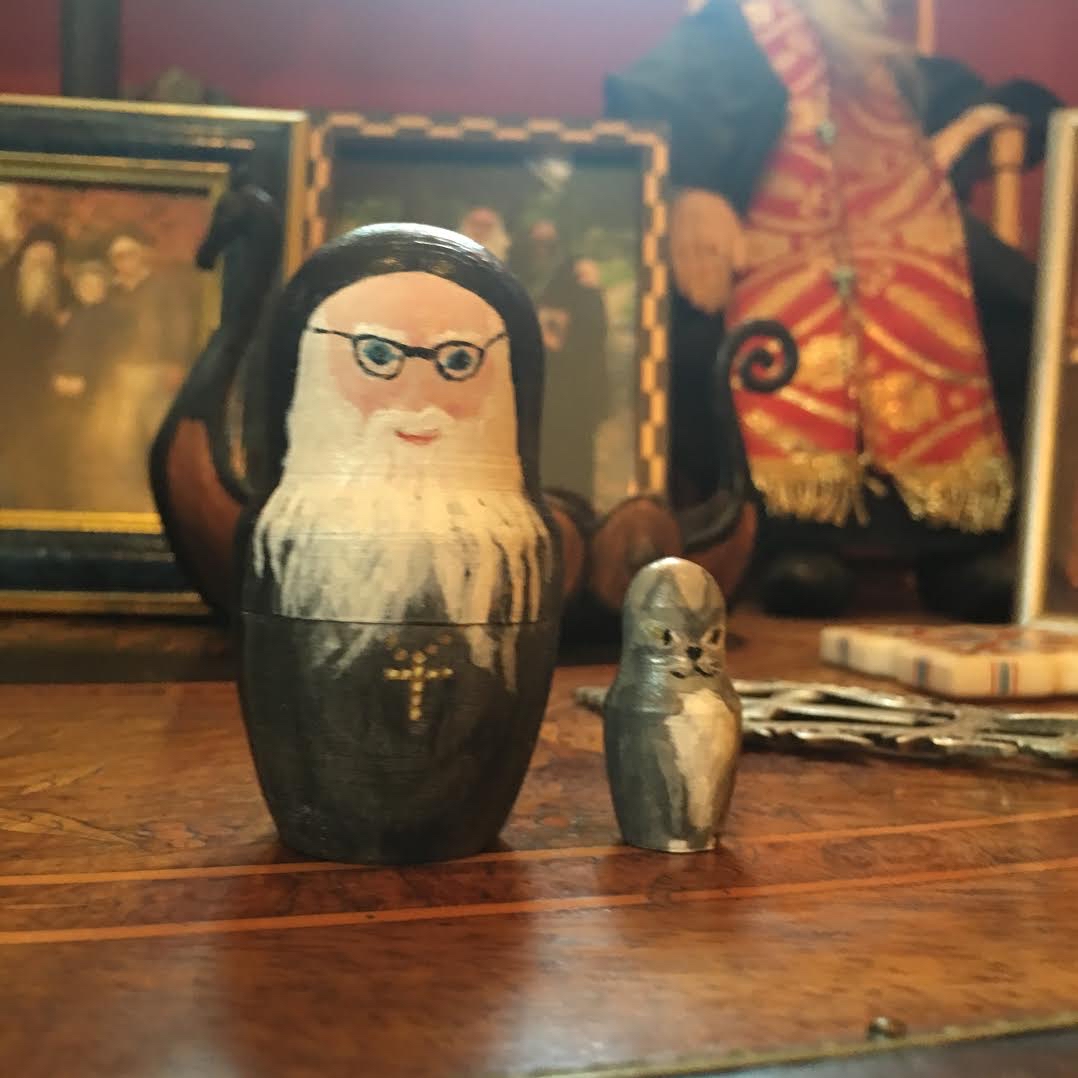 Both my Norwegian grandfather, and my mother, were avid gardeners, so I grew up surrounded by the beauty of plants and flowers. The cottage garden is a distinct style of garden that is certainly my favorite. The use of traditional materials, in an informal design, together with dense plantings, and a mixture of ornamental and edible plants, is identified the world over as English in origin. The grandeur and formal structure, found in classical English estate gardens, has surrendered to homey and functional gardens that are filled with grace and charm.
The massive plantings of perennials, annuals, vegetables, and plants and flowers of every size and color, display like nothing else, the variety of beauty that bespeaks God's creation. These gardens remind me of people, coming, as we do, in every size and color, all beautiful in our own special way. Some are like climbing roses, reaching to the heavens, and God's glory. Others are like creepers, hugging the ground, and covering large areas like a carpet of green. Some are like cactus, needing little water, while able to living in the ascetic splendor of an Egyptian desert. Others, like water lilies, display beautiful blooms, even while floating in squalid water.
Like plants, we need watering and tending. For Christians, the Waters of Life can be found in baptism, where we are immersed in the Living Waters that bring us into life, standing us before the Creator, Who, like the gardener, tends to our needs, that we may grow and bloom to all our potential.
As we tend to our own heart, we must make sure we have guarded ourselves against the weeds that would strangle us, and smother our full potential as children of God. We must make sure we avail ourselves to the life sustaining food and water, that comes from God as His Uncreated Grace. And, as the Body of Christ, the Church, ("neither male nor female, Greek nor Jew") we will flower together, making up a garden of beautiful souls, basking in the Light of the Son of Righteousness.
With love in Christ,
Abbot Tryphon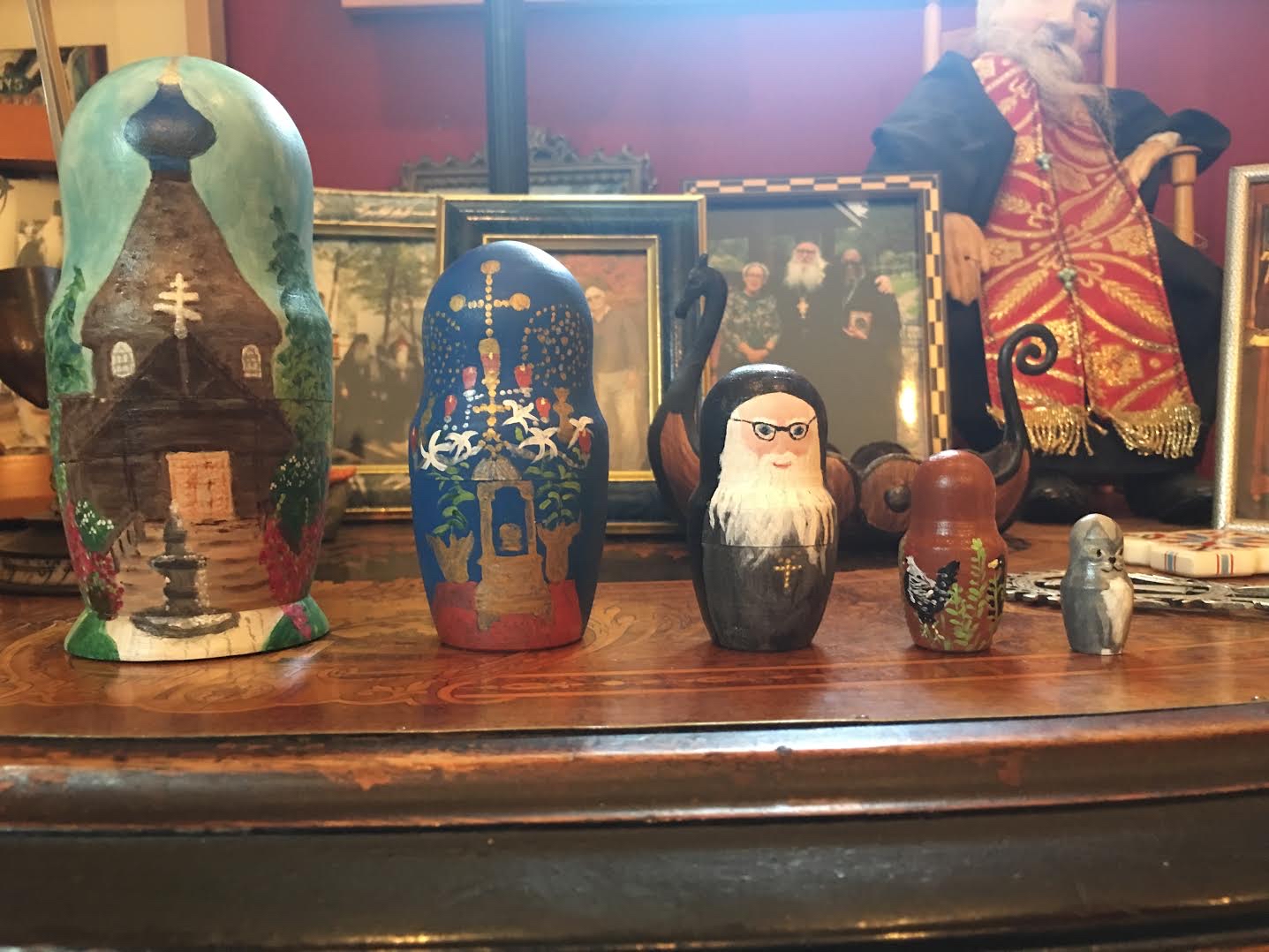 Photos: Hand painted matryoshka by Sh. Geri Priscilla Farman of Georgetown, Texas, and gifted to this old monk. I'm particularly thrilled she included our dear cat, Hammi.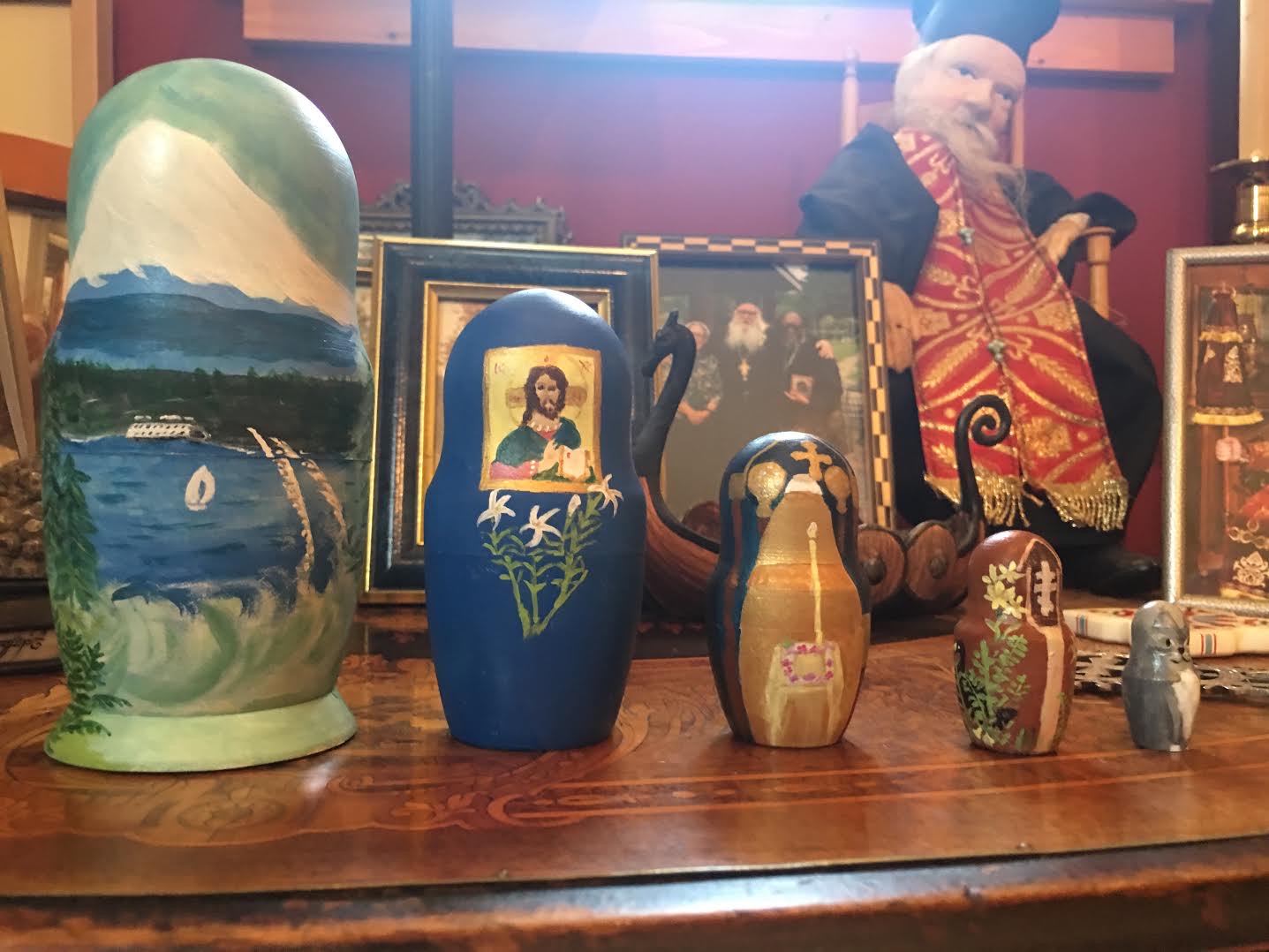 Friday August 4, 2017 / July 22, 2017
9th Week after Pentecost. Tone seven.
Fast. Food with Oil
Holy Myrrh-bearer and Equal-to-the-Apostles Mary Magdalen (1st c.).
Translation of the relics (404) of Hieromartyr Phocas, bishop of Sinope (117).
New Hieromartyr Michael priest (1918).
New Hieromartyr Alexis priest (1931).
Venerable Cornelius, monk, of Pereyaslavl, and confessor of Alexandrov Convent (1693).
Venerable Marcella of Chios (1500).
St. Cyril I, patriarch of Antioch (298).
St. Wandregisilus of Caux (668) (Gaul).
St. Cyprian, fool-for-Christ of Suzdal (1622).
The Scripture Readings
1 Corinthians 14:26-40
Order in Church Meetings
26 How is it then, brethren? Whenever you come together, each of you has a psalm, has a teaching, has a tongue, has a revelation, has an interpretation. Let all things be done for edification. 27 If anyone speaks in a tongue, let there be two or at the most three, eachin turn, and let one interpret. 28 But if there is no interpreter, let him keep silent in church, and let him speak to himself and to God. 29 Let two or three prophets speak, and let the others judge. 30 But if anything is revealed to another who sits by, let the first keep silent. 31 For you can all prophesy one by one, that all may learn and all may be encouraged. 32 And the spirits of the prophets are subject to the prophets. 33 For God is not the author of confusion but of peace, as in all the churches of the saints.
34 Let your women keep silent in the churches, for they are not permitted to speak; but they are to be submissive, as the law also says. 35 And if they want to learn something, let them ask their own husbands at home; for it is shameful for women to speak in church.
36 Or did the word of God come originally from you? Or was it you only that it reached? 37 If anyone thinks himself to be a prophet or spiritual, let him acknowledge that the things which I write to you are the commandments of the Lord. 38 But if anyone is ignorant, let him be ignorant.
39 Therefore, brethren, desire earnestly to prophesy, and do not forbid to speak with tongues. 40 Let all things be done decently and in order.
Matthew 21:12-14
Jesus Cleanses the Temple
12 Then Jesus went into the temple of God and drove out all those who bought and sold in the temple, and overturned the tables of the money changers and the seats of those who sold doves. 13 And He said to them, "It is written, 'My house shall be called a house of prayer,' but you have made it a 'den of thieves.'"
14 Then the blind and the lame came to Him in the temple, and He healed them.
Matthew 21:17-20
17 Then He left them and went out of the city to Bethany, and He lodged there.
The Fig Tree Withered
18 Now in the morning, as He returned to the city, He was hungry. 19 And seeing a fig tree by the road, He came to it and found nothing on it but leaves, and said to it, "Let no fruit grow on you ever again." Immediately the fig tree withered away.
The Lesson of the Withered Fig Tree
20 And when the disciples saw it, they marveled, saying, "How did the fig tree wither away so soon?"