Looking only for the good in others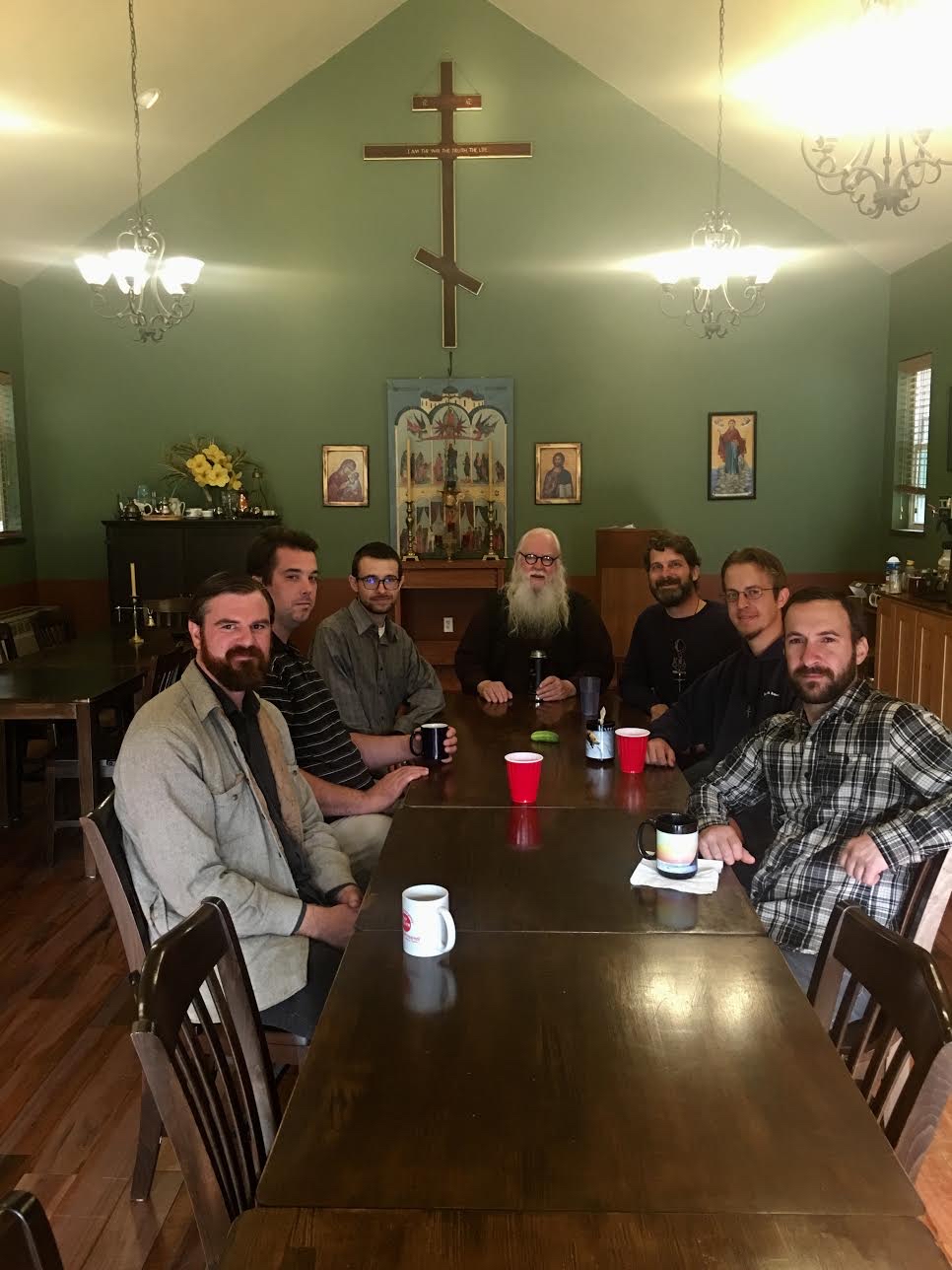 The newly glorified (canonized) Saint Paisios of the Holy Mountain said there are two types of people. There are the bees and the flies. The bees are attracted to flowers and sweet smells, whereas the flies are only attracted to dirt and stench. Ask a bee where there is stench, and he will say "what is stench". Ask a fly, where is the sweet smell, and he will say "what sweet smell?" The bee knows only sweetness and good, whereas the fly knows only stench and dirt.
As we examine our life, we must decide whether we will be a bee, or a fly. Do we judge others, and look only for the stench and the dirt, or do we look only for the good in others, and see the stench only in ourselves?
Love in Christ,
Abbot Tryphon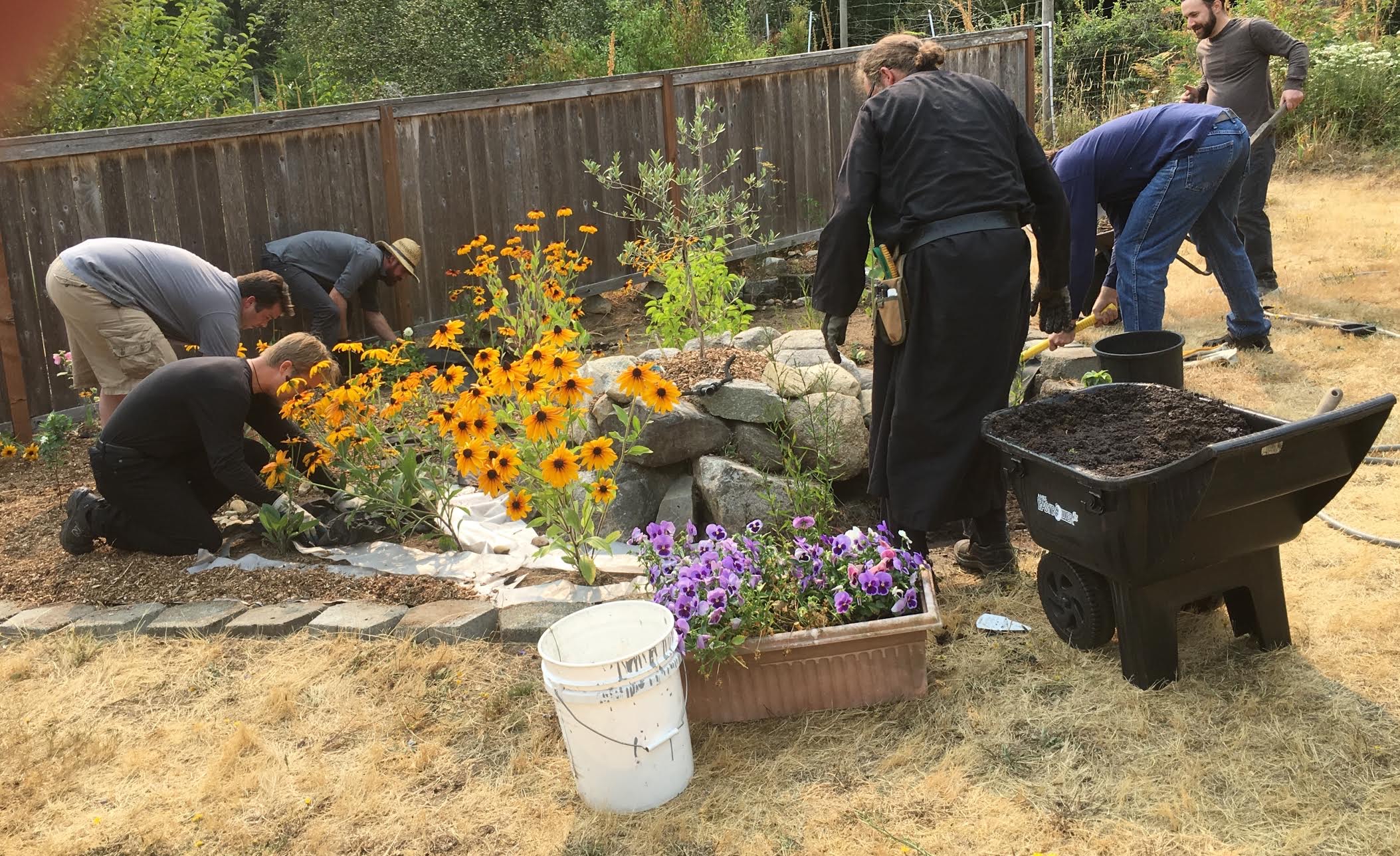 Photos: This young men's retreat brought together Orthodox gentlemen from Pullman and Spokane, WA., for three days of work and spiritual renewal.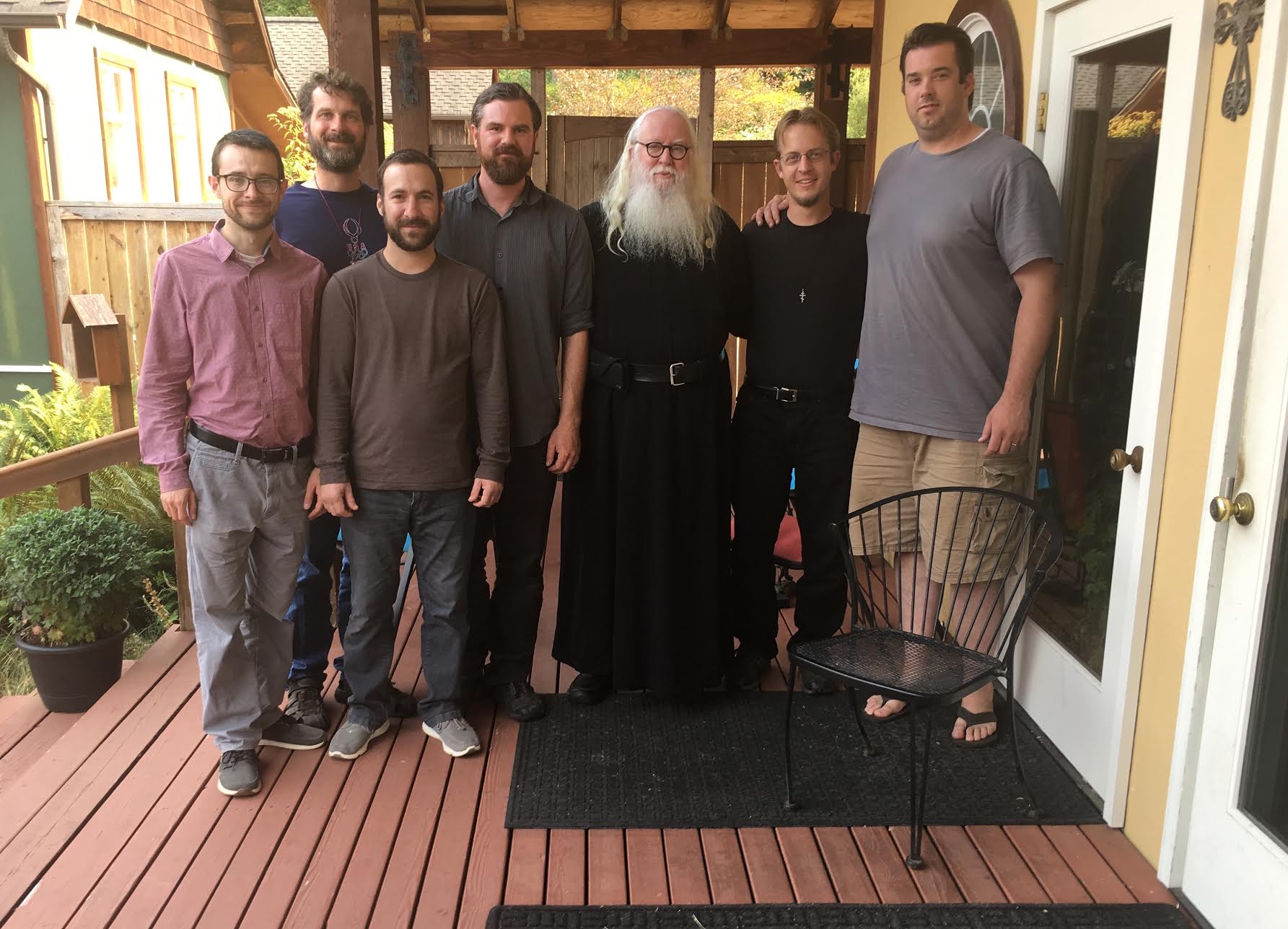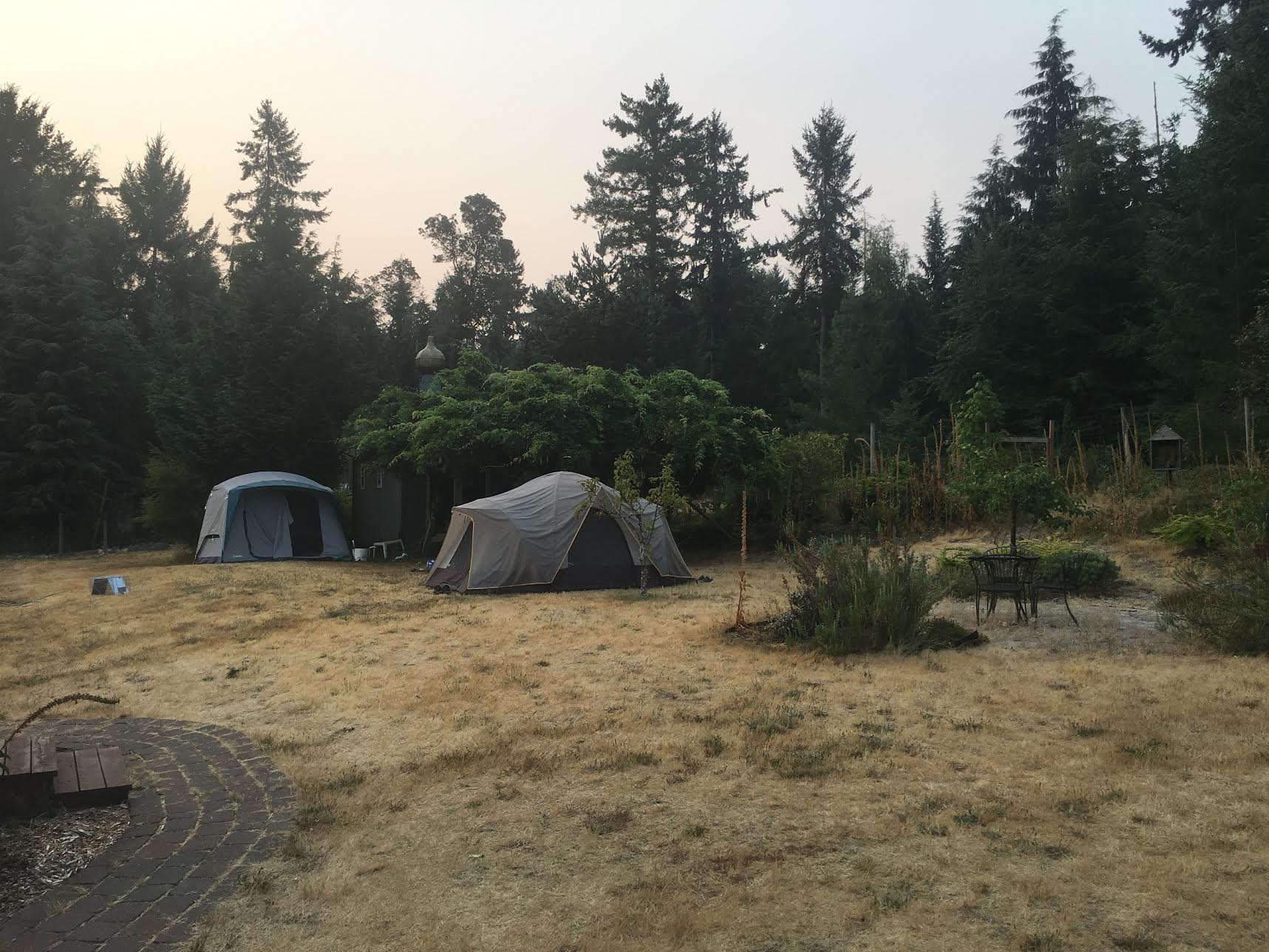 Sunday August 6, 2017 / July 24, 2017
9th Sunday after Pentecost. Tone eight.
Synaxis of saints of Smolensk (movable holiday on the Sunday before July 28th).
Martyr Christina of Tyre (300).
Holy Martyrs and Passion-bearers Boris and Gleb of Russia, in holy baptism Romanus and David (1015).
New Hieromartyr Alpheus deacon (1937).
Sts. Nicholas (1942) and John (1951) confessors, priests.
Venerable Polycarp, archimandrite of the Kiev Caves (1182).
New Martyr Athanasius of Nicaea (1670) (Greek).
New Martyr Theophilus of Zakynthos (1635) (Greek).
Venerable Bogolep, child schemamonk of Black Ravine near Astrakhan (1667).
Martyr Hermogenes.
Venerable Pachomius, abbot, on the Lake (1479), friend of Venerable Dionysius of Glushets (Vologda).
St. Bernulphus, bishop of Utrecht (1054) (Neth.).
St. Declan, bishop of Ardmore (Ireland) (5th c.) (Celtic & British).
St. Hilarion of Tvali (11th c.) (Georgia).
Martyrs Capitio and Hymenaeus (Greek)
The Scripture Readings
John 20:19-31
The Apostles Commissioned
19 Then, the same day at evening, being the first day of the week, when the doors were shut where the disciples were assembled, for fear of the Jews, Jesus came and stood in the midst, and said to them, "Peace be with you." 20 When He had said this, He showed them His hands and His side. Then the disciples were glad when they saw the Lord.
21 So Jesus said to them again, "Peace to you! As the Father has sent Me, I also send you." 22 And when He had said this, He breathed on them, and said to them, "Receive the Holy Spirit. 23 If you forgive the sins of any, they are forgiven them; if you retain the sins of any, they are retained."
Seeing and Believing
24 Now Thomas, called the Twin, one of the twelve, was not with them when Jesus came. 25 The other disciples therefore said to him, "We have seen the Lord."
So he said to them, "Unless I see in His hands the print of the nails, and put my finger into the print of the nails, and put my hand into His side, I will not believe."
26 And after eight days His disciples were again inside, and Thomas with them. Jesus came, the doors being shut, and stood in the midst, and said, "Peace to you!" 27 Then He said to Thomas, "Reach your finger here, and look at My hands; and reach your hand here, and put it into My side. Do not be unbelieving, but believing."
28 And Thomas answered and said to Him, "My Lord and my God!"
29 Jesus said to him, "Thomas, because you have seen Me, you have believed. Blessed are those who have not seen and yet have believed."
That You May Believe
30 And truly Jesus did many other signs in the presence of His disciples, which are not written in this book; 31 but these are written that you may believe that Jesus is the Christ, the Son of God, and that believing you may have life in His name.
1 Corinthians 3:9-17
9 For we are God's fellow workers; you are God's field, you are God's building. 10 According to the grace of God which was given to me, as a wise master builder I have laid the foundation, and another builds on it. But let each one take heed how he builds on it. 11 For no other foundation can anyone lay than that which is laid, which is Jesus Christ. 12 Now if anyone builds on this foundation with gold, silver, precious stones, wood, hay, straw, 13 each one's work will become clear; for the Day will declare it, because it will be revealed by fire; and the fire will test each one's work, of what sort it is. 14 If anyone's work which he has built on it endures, he will receive a reward. 15 If anyone's work is burned, he will suffer loss; but he himself will be saved, yet so as through fire.
16 Do you not know that you are the temple of God and that the Spirit of God dwells in you? 17 If anyone defiles the temple of God, God will destroy him. For the temple of God is holy, which temple you are.
Matthew 14:22-34
Jesus Walks on the Sea
22 Immediately Jesus made His disciples get into the boat and go before Him to the other side, while He sent the multitudes away. 23 And when He had sent the multitudes away, He went up on the mountain by Himself to pray. Now when evening came, He was alone there. 24 But the boat was now in the middle of the sea, tossed by the waves, for the wind was contrary.
25 Now in the fourth watch of the night Jesus went to them, walking on the sea. 26 And when the disciples saw Him walking on the sea, they were troubled, saying, "It is a ghost!" And they cried out for fear.
27 But immediately Jesus spoke to them, saying, "Be of good cheer! It is I; do not be afraid."
28 And Peter answered Him and said, "Lord, if it is You, command me to come to You on the water."
29 So He said, "Come." And when Peter had come down out of the boat, he walked on the water to go to Jesus. 30 But when he saw that the wind was boisterous, he was afraid; and beginning to sink he cried out, saying, "Lord, save me!"
31 And immediately Jesus stretched out His hand and caught him, and said to him, "O you of little faith, why did you doubt?" 32 And when they got into the boat, the wind ceased.
33 Then those who were in the boat came and worshiped Him, saying, "Truly You are the Son of God."
Many Touch Him and Are Made Well
34 When they had crossed over, they came to the land of Gennesaret.