And our capacity to reject the will of God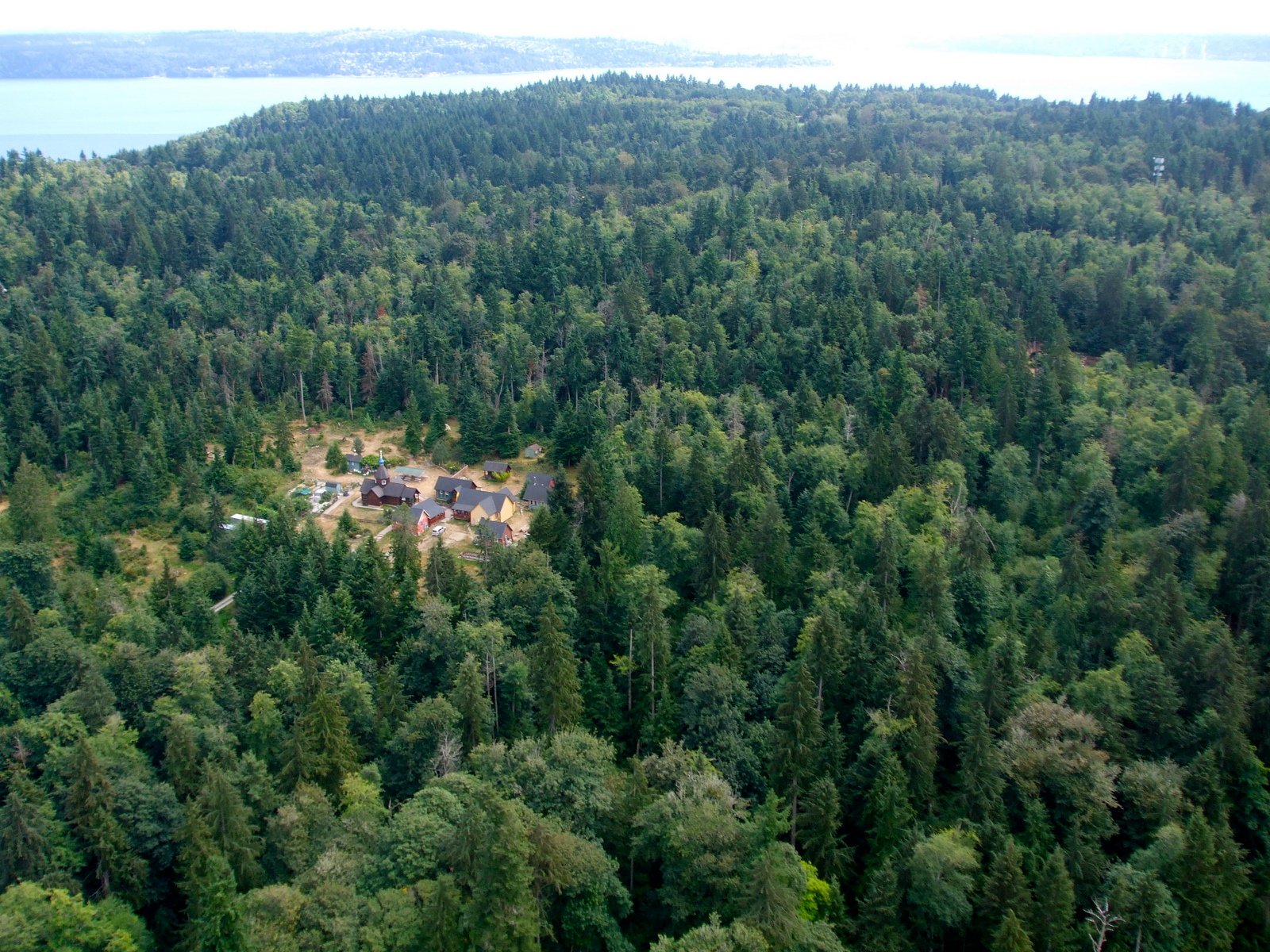 According to Saint Gregory Palamas, God has given us lordship over all the earth because of our capacity for sovereignty. With this sovereignty comes the responsibility to be good stewards of that which God has given us. Saint Gregory wrote, "There is within our soul's nature a governing and ruling faculty, and there is also that which is naturally subservient and obedient, namely, will, appetite, sense-perception, and in general everything that is sequent to the intellect and that was created by God together with the intellect."
Our fallen nature has also given us the capacity to reject the will of God and to misuse our sovereignty, refusing to use our freedom in a God pleasing way. We overindulge ourselves with food and drink, overgraze our lands, destroy our rain forests, saturate our oceans and atmosphere with carbon based fuels, pave over our food producing farmlands and pump chemicals and other pollutants into our rivers and streams.
As though that were not enough, we squander our mental faculties with endless hours before our computers, TVs, and ipods. As creatures who were created to commune with God we waste our time in mindless pursuits, giving little thought to things  that are spiritual and of eternal value. We battle against not only the all-ruling God but also against the ruling power inherent in our nature.
With love in Christ,
Abbot Tryphon
Friday August 11, 2017 / July 29, 2017
10th Week after Pentecost. Tone eight.
Fast. By Monastic Charter: Strict Fast (Bread, Vegetables, Fruits)
Martyr Callinicus of Gangra in Asia Minor (250).
New Hieromartyrs Venerables Seraphim (Bogoslovsky) and Theognost (1921).
New Hieromartyr Anatole (1930-1935).
New Hieromartyr Alexis priest, and Martyr Pachomius (1938).
Venerables Constantine and Cosmas, abbots of Kosinsk (Pskov) (13th c.).
Virgin-martyr Seraphima (Serapia) of Antioch (2nd c.).
Martyr Theodota and her three sons, in Bithynia (304).
Martyr Michael (9th c.).
Martyr Eustathius of Mtskheta in Georgia (589) (Georgia).
St. Constantine, patriarch of Constantinople (676).
The Nativity of St. Nicholas the Wonderworker from Myra in Lycia (4th c.)
Venerable Romanus, abbot of Kirzhach (1392), disciple of St. Sergius of Radonezh.
Translation of Velikoretsky Icon of St. Nicholas the Wonderworker from Viatka to Moscow (1555).
St. Theodosius the New, emperor (450).
St. Lupus the Confessor, bishop of Troyes (479).
Martyr Mamas in Darii.
St. Olaf, king of Norway (1030) (Celtic & British).
Martyrs Benjamin and Berius of Constantinople (Greek).
Martyr Basiliscus the Elder (Greek).
Hieromartyr Bessarion of Smolyan, Bulgaria (1670).
The Scripture Readings
2 Corinthians 1:12-20
Paul's Sincerity
12 For our boasting is this: the testimony of our conscience that we conducted ourselves in the world in simplicity and godly sincerity, not with fleshly wisdom but by the grace of God, and more abundantly toward you. 13 For we are not writing any other things to you than what you read or understand. Now I trust you will understand, even to the end 14 (as also you have understood us in part), that we are your boast as you also are ours, in the day of the Lord Jesus.
Sparing the Church
15 And in this confidence I intended to come to you before, that you might have a second benefit— 16 to pass by way of you to Macedonia, to come again from Macedonia to you, and be helped by you on my way to Judea. 17 Therefore, when I was planning this, did I do it lightly? Or the things I plan, do I plan according to the flesh, that with me there should be Yes, Yes, and No, No? 18 But as God is faithful, our word to you was not Yes and No. 19 For the Son of God, Jesus Christ, who was preached among you by us—by me, Silvanus, and Timothy—was not Yes and No, but in Him was Yes. 20 For all the promises of God in Him are Yes, and in Him Amen, to the glory of God through us.
Matthew 22:23-33
The Sadducees: What About the Resurrection?
23 The same day the Sadducees, who say there is no resurrection, came to Him and asked Him, 24 saying: "Teacher, Moses said that if a man dies, having no children, his brother shall marry his wife and raise up offspring for his brother. 25 Now there were with us seven brothers. The first died after he had married, and having no offspring, left his wife to his brother. 26 Likewise the second also, and the third, even to the seventh. 27 Last of all the woman died also. 28 Therefore, in the resurrection, whose wife of the seven will she be? For they all had her."
29 Jesus answered and said to them, "You are mistaken, not knowing the Scriptures nor the power of God. 30 For in the resurrection they neither marry nor are given in marriage, but are like angels of God[a] in heaven. 31 But concerning the resurrection of the dead, have you not read what was spoken to you by God, saying, 32 'I am the God of Abraham, the God of Isaac, and the God of Jacob'?[b]God is not the God of the dead, but of the living." 33 And when the multitudes heard this, they were astonished at His teaching.