Priests must serve as beacons of light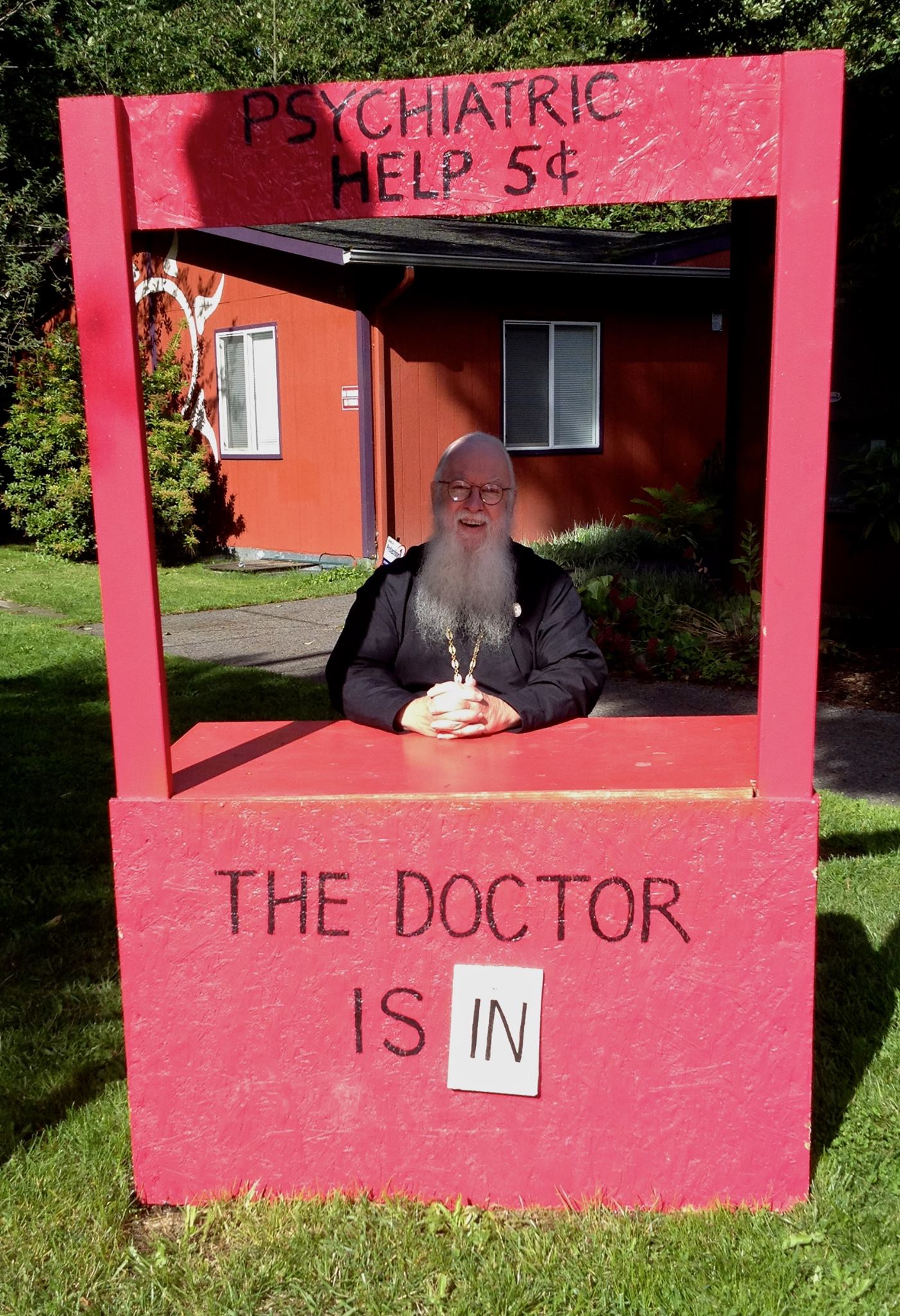 The cure for all the passions of the flesh is to be found within the walls of Church. As the Body of Christ, the Church is the foundation of compassion and mercy. It is therefore not Christ's Church that fails people, but sometimes her priests who can get caught up in the letter of the law, and fail to act as agents of mercy, compassion, and love. This is the very essence of the Church, and her priests must exude that love and mercy in order to authentically serve as living icons of Christ.
Since Christ is the head of His Church, we priests must mirror His image when dealing with the fallen nature of our people. They must never sense in our interaction with them, a judgmental spirit, but always see in us, therapists who truly love them, and desire to help bring about healing of both body and soul. We priests must humbly look upon our own fallen nature, and in seeking God's mercy for ourselves, serve as beacons of light for others, offering loving support, hope, and mercy, to those who come to us in their brokenness. We must offer encouragement to those whom God has placed in our pastoral care, ever seeking to keep wide open the doors to the healing grace and mercy that resides in Christ's Church.
With love in Christ,
Abbot Tryphon
Saturday August 5, 2017 / July 23, 2017
9th Week after Pentecost. Tone seven.
"Pochaev" (1675) Icon of the Mother of God.
Martyrs Trophimus, Theophilus, and 13 others in Lycia (305).
St. Theodore of Sanaskar (Glorification 2001).
New Hieromartyr Michael priest and Martyr Andrew (1938).
Hieromartyr Apollinaris, bishop of Ravenna (75).
Icons of the Most Holy Theotokos "The Joy of All Who Sorrow"(with coins) in St. Petersburg (1888).
Righteous Anna (Hannah), mother of the Prophet Samuel.
Translation of the Relics of St. Herman (Germanus), Archbishop of Kazan.
250 martyrs killed by Bulgarians (802-811) (Greek).
Eight Martyrs of Carthage (Greek).
St. Anna of Leucadia (919) (Greek).
New Hieromartyr Nectarius (Trezvinsky), bishop of Yaransk.
Repose of St. John Cassian the Roman, abbot, of Marseilles (435).
The Scripture Readings
Luke 1:39-49
Mary Visits Elizabeth
39 Now Mary arose in those days and went into the hill country with haste, to a city of Judah, 40 and entered the house of Zacharias and greeted Elizabeth. 41 And it happened, when Elizabeth heard the greeting of Mary, that the babe leaped in her womb; and Elizabeth was filled with the Holy Spirit. 42 Then she spoke out with a loud voice and said, "Blessed are you among women, and blessed is the fruit of your womb! 43 But why is this granted to me, that the mother of my Lord should come to me? 44 For indeed, as soon as the voice of your greeting sounded in my ears, the babe leaped in my womb for joy. 45 Blessed is she who believed, for there will be a fulfillment of those things which were told her from the Lord."
The Song of Mary
46 And Mary said:
"My soul magnifies the Lord,
47 And my spirit has rejoiced in God my Savior.
48 For He has regarded the lowly state of His maidservant;
For behold, henceforth all generations will call me blessed.
49 For He who is mighty has done great things for me,
And holy is His name.
Luke 1:56
56 And Mary remained with her about three months, and returned to her house.
Romans 14:6-9
6 He who observes the day, observes it to the Lord; and he who does not observe the day, to the Lord he does not observe it. He who eats, eats to the Lord, for he gives God thanks; and he who does not eat, to the Lord he does not eat, and gives God thanks. 7 For none of us lives to himself, and no one dies to himself. 8 For if we live, we live to the Lord; and if we die, we die to the Lord. Therefore, whether we live or die, we are the Lord's. 9 For to this end Christ died and rose and lived again, that He might be Lord of both the dead and the living.
Matthew 15:32-39
Feeding the Four Thousand
32 Now Jesus called His disciples to Himself and said, "I have compassion on the multitude, because they have now continued with Me three days and have nothing to eat. And I do not want to send them away hungry, lest they faint on the way."
33 Then His disciples said to Him, "Where could we get enough bread in the wilderness to fill such a great multitude?"
34 Jesus said to them, "How many loaves do you have?"
And they said, "Seven, and a few little fish."
35 So He commanded the multitude to sit down on the ground. 36 And He took the seven loaves and the fish and gave thanks, broke them and gave them to His disciples; and the disciples gave to the multitude. 37 So they all ate and were filled, and they took up seven large baskets full of the fragments that were left. 38 Now those who ate were four thousand men, besides women and children. 39 And He sent away the multitude, got into the boat, and came to the region of Magdala.