Watchfulness is the path to achieving purity of heart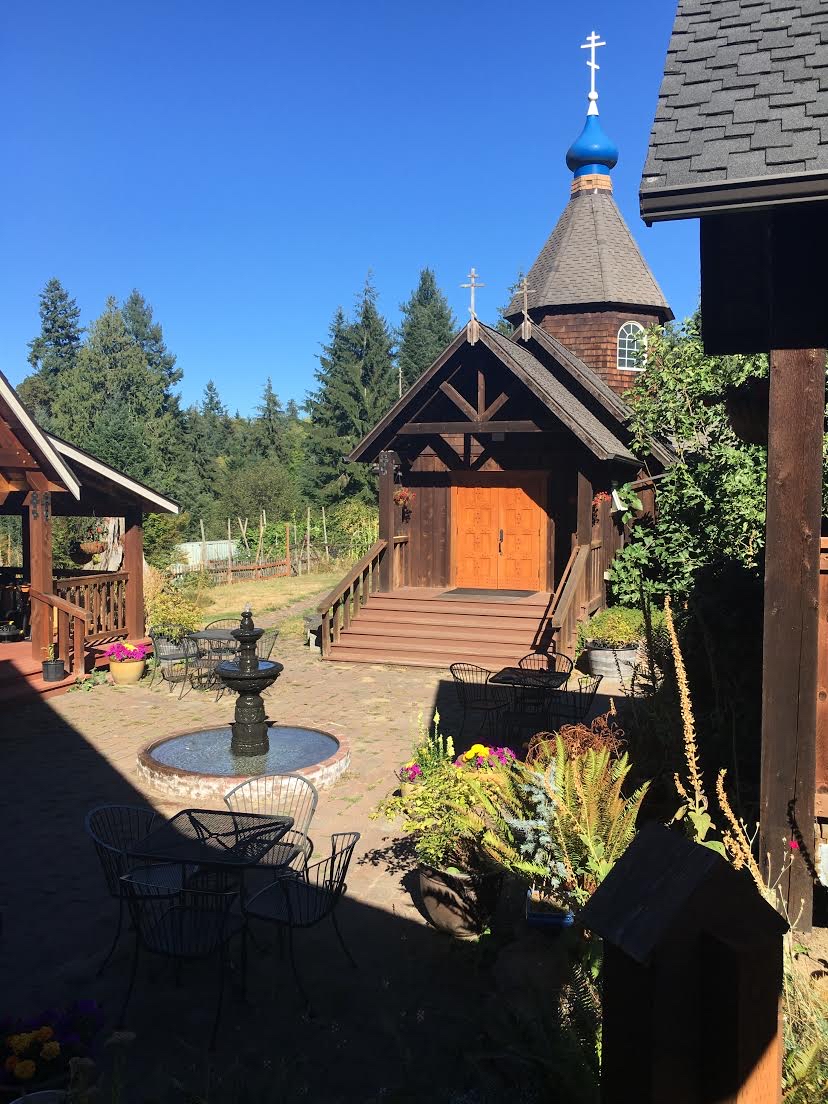 Not an hour should pass without taking time to examine our heart, for the hour of judgement can come at any time, and we must be ready to give account to God for our life. In the Gospel of Matthew (5:8), we read "Blessed are the pure in heart, for they shall see God". It is clear that without a humble and contrite heart we shall not see God.
Saint Isaac of Syria tells us, "No one has understanding if he is not humble, and he who lacks humility lacks understanding." The prescription given to us by all the Holy Fathers point that discrimination and watchfulness are the path to achieve purity of heart, for someone who is proud, and who has not rooted out the sickness that is within his heart, will be unable to please God, for only holiness of life opens the doors to the Paradise that awaits us.
No spiritual improvement can be made if we do not seek to please God with holiness of life, yet any good in our deeds must be attributed to God. "There is none that doeth good, no not one (Romans 3:12)", and "For there is not a just man upon earth, that doeth good, and sinneth not (Ecclesiastes 7:20)".
If we find we've neglected our spiritual struggle, and acted with foolish abandon, we, in our weakness, must turn to God in repentance, and this can happen only with an hourly examination of the heart. We must resolve to turn ourselves around, with God's help, and fight against the enemy of our souls, for holiness comes only to those who struggle.
With love in Christ,
Abbot Tryphon
Sunday August 27, 2017 / August 14, 2017
12th Sunday after Pentecost. Tone three.
Dormition (Theotokos) Fast. Food with Oil
Forefeast of the Dormition.
Prophet Micah (8th c. B.C.).
Translation of the relics of Venerable Theodosius of the Kiev Caves (1091).
New Hieromartyr Basil bishop of Chernigov and with him Hieromartyr Mathew and Martyr Alexis (1918).
New Hieromartyr Vladimir priest (1920).
New Hieromartyrs Vladimir and Nicholas priests, Hieromartyr Eleutherius, Virgin-Martyr Eudokia and Martyr Theodore (1937).
New Hieromartyr Schema-archimandrite Eleutherius of Chimkent (Kazakhstan) (1937).
Venerable Alexander confessor (1961).
Venerable Arcadius, monk, of Vyazma and New Torzhok (1077).
Hieromartyr Marcellus, bishop of Apamea (389).
"Converser" (1383) and "Narva" (1558) Icons of the Most Holy Theotokos.
Martyr Ursicius at Nicomedia.
St. Fachanan, abbot of Ross Carbery, Cork, Ireland (ca. 600) (Celtic & British).
Hieromartyr Nazarius, metropolitan of Kutaisi, Georgia, with Priest-martyrs Herman, Hierotheus, and Simon, and Archdeacon Bessarion (1924) (Georgia).
Synaxis of the New Martyrs of Georgia who suffered under the Atheist Yoke (20th c.).
New Martyr Simeon of Trebizond (1653) (Greek).
Martyr Luke the Soldier (Greek).
The Scripture Readings
Matthew 28:16-20
The Great Commission
16 Then the eleven disciples went to Galilee, to the mountain where Jesus had told them to go. 17 When they saw him, they worshiped him; but some doubted. 18 Then Jesus came to them and said, "All authority in heaven and on earth has been given to me.19 Therefore go and make disciples of all nations, baptizing them in the name of the Father and of the Son and of the Holy Spirit,20 and teaching them to obey everything I have commanded you. And surely I am with you always, to the very end of the age."
1 Corinthians 15:1-11
The Resurrection of Christ
15 Now, brothers and sisters, I want to remind you of the gospel I preached to you, which you received and on which you have taken your stand. 2 By this gospel you are saved, if you hold firmly to the word I preached to you. Otherwise, you have believed in vain.
3 For what I received I passed on to you as of first importance: that Christ died for our sins according to the Scriptures, 4 that he was buried, that he was raised on the third day according to the Scriptures, 5 and that he appeared to Cephas, and then to the Twelve. 6 After that, he appeared to more than five hundred of the brothers and sisters at the same time, most of whom are still living, though some have fallen asleep. 7 Then he appeared to James, then to all the apostles, 8 and last of all he appeared to me also, as to one abnormally born.
9 For I am the least of the apostles and do not even deserve to be called an apostle, because I persecuted the church of God. 10 But by the grace of God I am what I am, and his grace to me was not without effect. No, I worked harder than all of them—yet not I, but the grace of God that was with me. 11 Whether, then, it is I or they, this is what we preach, and this is what you believed.
Matthew 19:16-26
The Rich and the Kingdom of God
16 Just then a man came up to Jesus and asked, "Teacher, what good thing must I do to get eternal life?"
17 "Why do you ask me about what is good?" Jesus replied. "There is only One who is good. If you want to enter life, keep the commandments."
18 "Which ones?" he inquired.
Jesus replied, "'You shall not murder, you shall not commit adultery, you shall not steal, you shall not give false testimony, 19 honor your father and mother,' and 'love your neighbor as yourself.'"
20 "All these I have kept," the young man said. "What do I still lack?"
21 Jesus answered, "If you want to be perfect, go, sell your possessions and give to the poor, and you will have treasure in heaven. Then come, follow me."
22 When the young man heard this, he went away sad, because he had great wealth.
23 Then Jesus said to his disciples, "Truly I tell you, it is hard for someone who is rich to enter the kingdom of heaven. 24 Again I tell you, it is easier for a camel to go through the eye of a needle than for someone who is rich to enter the kingdom of God."
25 When the disciples heard this, they were greatly astonished and asked, "Who then can be saved?"
26 Jesus looked at them and said, "With man this is impossible, but with God all things are possible."