The River of Fire: "an all-consuming fire and an illuminating light"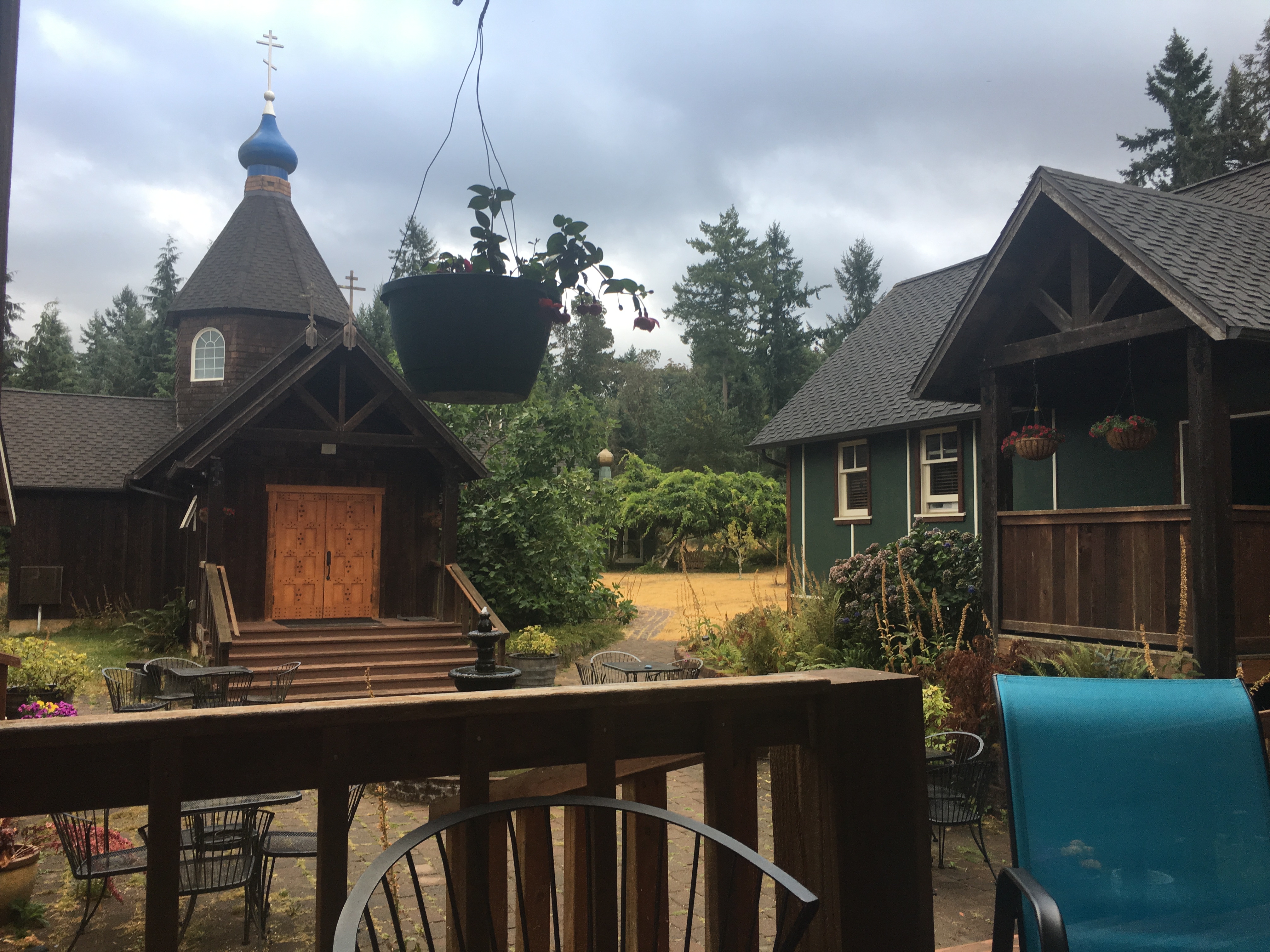 Upon Christ's Second Coming, everyone who has ever lived will see Him in His uncreated light, forever. For "those who worked good deeds in their lifetime will go towards the resurrection of life, while those who worked evil in their lifetime will go towards the resurrection of judgment (John.5:29)". All will be separated at the moment of the final judgement, with the good experiencing paradise as exceedingly good, and radiant, while those who have rejected His love, and whose lives ended without repentance, will look upon Christ as hell, the "all-consuming fire" spoken of in Hebrews 12:29.
It is from Christ's Second Coming that the river of fire will flow forth. For the saints this river of fire will be a golden light, encompassing them as an eternal joy. Whereas, for the demons and the unrepentant, it will be as a burning hell fire. For this is the very reason we read in Luke 2:34, that Christ is "as the fall and the resurrection of many".
"Paradise and hell are not two different places.  (This version is an idolatrous concept.) They signify two different situations (ways), which originate from the same uncreated source, and are perceived by man as two, different experiences (Metropolitan Hierotheos Vlochos)."
For those who reject the healing that has been offered, Christ will be their hell, their separation from the eternal bliss.  For the saints, Christ will be their resurrection into eternal life. This is why Saint John of the Ladder wrote that the uncreated light of Christ is "an all-consuming fire and an illuminating light". This is why we say heaven and hell are not about location, they are about relationship. Heaven and Hell are within the same realm, which is in the presence of God.
"When in the furnace of the blazing flame, Thy holy and faithful Youths proved to be as in a cool, refreshing dew, then did they mystically portray from before that Thou wast to come from a Virgin whom Thy brightness would not burn. As for Thy coming the second time in Thy dread glory as our God, the wondrous Prophet and righteous man, great Daniel, clearly hath foretold, when he cried out and said: I beheld until the thrones were set in place, and the Judge sat for judgment; and then rushed forth the river of that fire, from the which may we be saved by their entreaties, O our Master Christ" (to the melody "Paradise of Eden")
One of my favorite authors as a young man was the Trappist monk, Thomas Merton. In the introduction to his work "New Seeds of Contemplation" he wrote: "Hell was where no one has anything in common with anyone else except the fact that they all hate one other and cannot get away from each other and from themselves."
This very much fits with the Orthodox view of hell as being in the presence of God for all eternity, and hating it. For the one who has never loved and who is consumed in his own ego and his own passions, being with God for all eternity will be to him, hell. Without love, we can not experience the Fire of God without being burned.
With love in Christ,
Abbot Tryphon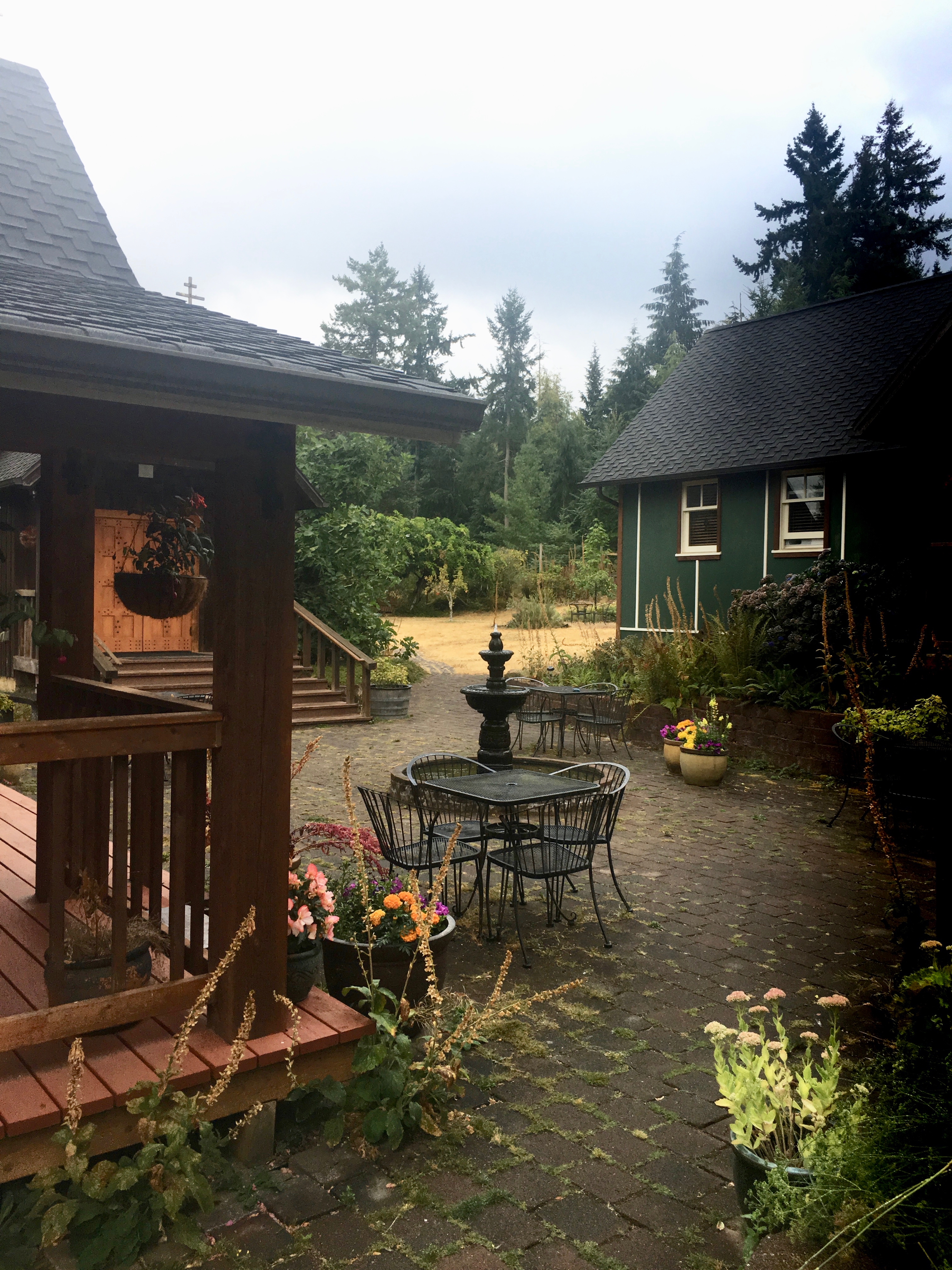 Friday August 25, 2017 / August 12, 2017
12th Week after Pentecost. Tone two.
Dormition (Theotokos) Fast. By Monastic Charter: Strict Fast (Bread, Vegetables, Fruits)
Martyrs Anicetus and Photius (Photinus) of Nicomedia (305).
New Hieromartyrs Barlaam abbot of Belogor St. Nicholas monastery and brotherhood: hieromonks Sergius, Ilia, Viacheslav, Iosaph, John, Anoty, hierodeacons Mikhey, Bessarion, Mathew, Euphemia, monks Barnabas, Demetrius, Sabbas, Hermogenus, Arcadius, Euphemia, btothers John, Jacob, Peter, another Jacob, Alexander, Theodore, another Peter, Sergius, Alexis (1918).
New Hieromartyr Basil priest (1918).
New Hieromartyrs Leonidas, John and Nicholas priests (1937).
Hieromartyr Alexander, bishop of Comana (3rd c.).
Martyrs Pamphilus and Capito.
Venerable Pallamon of Egypt, instructor of St. Pachomius the Great.
St. Muredach (Murtagh), first bishop of Killala and founder of Innismurray (Ireland) (6th c.) (Celtic & British).
St. Molaise of Devenish (563) (Celtic & British).
St. Seigine, abbot of Iona (652) (Celtic & British).
Sts. Sergius and Stephen, monks (Greek).
Soldier-martyrs of Crete (Greek).
Monk-martyrs Gerontius, Serapion, Germanus, Bessarion, Michael, and Simeon of Garesja, slain by the Lekians (1851) (Georgia).
Translation of relicts of St. Edwold, hermit of Cerne.
St. Jambert, archbishop of Canterbury (Celtic & British).
The Scripture Readings
2 Corinthians 7:10-16
10 Godly sorrow brings repentance that leads to salvation and leaves no regret, but worldly sorrow brings death. 11 See what this godly sorrow has produced in you: what earnestness, what eagerness to clear yourselves, what indignation, what alarm, what longing, what concern, what readiness to see justice done. At every point you have proved yourselves to be innocent in this matter.12 So even though I wrote to you, it was neither on account of the one who did the wrong nor on account of the injured party, but rather that before God you could see for yourselves how devoted to us you are. 13 By all this we are encouraged.
In addition to our own encouragement, we were especially delighted to see how happy Titus was, because his spirit has been refreshed by all of you. 14 I had boasted to him about you, and you have not embarrassed me. But just as everything we said to you was true, so our boasting about you to Titus has proved to be true as well. 15 And his affection for you is all the greater when he remembers that you were all obedient, receiving him with fear and trembling. 16 I am glad I can have complete confidence in you.
Mark 2:18-22
Jesus Questioned About Fasting
18 Now John's disciples and the Pharisees were fasting. Some people came and asked Jesus, "How is it that John's disciples and the disciples of the Pharisees are fasting, but yours are not?"
19 Jesus answered, "How can the guests of the bridegroom fast while he is with them? They cannot, so long as they have him with them. 20 But the time will come when the bridegroom will be taken from them, and on that day they will fast.
21 "No one sews a patch of unshrunk cloth on an old garment. Otherwise, the new piece will pull away from the old, making the tear worse. 22 And no one pours new wine into old wineskins. Otherwise, the wine will burst the skins, and both the wine and the wineskins will be ruined. No, they pour new wine into new wineskins."