The importance of cultivating a sympathetic heart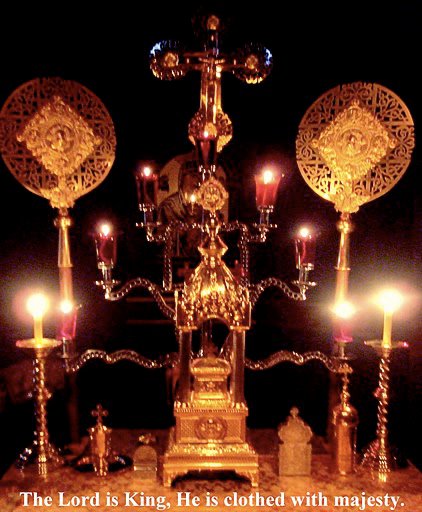 We humans are an odd species. We are capable of great sensitivity and compassion, yet we are also capable of terrible cruelty. Staring at people with facial deformities, or who may have peculiar, physically malformed bodies, may satisfy our innate curiosity, but the cruelty inflicted upon the sufferer is great. As a child I learned the importance of being sensitive to other peoples differences, for I was raised in a family that had a number of relatives with inherited deformities.
My maternal grandmother had a goiter, caused by the enlargement of the thyroid gland. The goiter on her neck, just below her chin, was rather large (she was afraid to have it surgically removed), and I can remember people staring at her whenever she took me downtown for a movie, or for lunch. A second cousin was a dwarf, standing about as tall as myself, when I was in the third grade. Our extended family included a great aunt who had a facial deformity that caused one side of her face to sag, leaving her mouth drooping to one side. I had a great uncle who suffered from an enlarged head, which was about twice the size that would be considered normal. I had an uncle who was a black man, and this in 1950's Spokane, Washington, in a city with a very small black population, and in an age when interracial marriages were rare.
All of these people were wonderful, loving individuals, and I learned to never judge another by their appearance, but rather to always look into their hearts. Even when in grade school, a time when so many children can be cruel, I always befriended classmates who were rejected by other children. One little girl came from a Gypsy family, and had pierced ears, at a time when even adult American women rarely had them. While other children made fun of her, I remember comforting her on the playground, after she broke down crying. We had a classmate who transferred from another school in the middle of the year, who had a deformed leg, and he became my friend.
I was not an exceptional child, just a little boy who was blessed to grow up in a family with wonderful, loving relatives who were, in a few cases, different. All my relatives demonstrated the importance of accepting others just as God had created them. As all children, I watched the adults in our extended family, and learned the importance of charity, love, and acceptance.
Racism is a learned behavior, and having Uncle Wally in my family was an early lesson in learning to look beyond skin color. My Great Auntie Grace, whom I adored, and whose kisses I readily received, taught me the important truth that people are just people, regardless of how they look.
I remember a classmate in graduate school who shared the pain he felt, growing up in a wheelchair, when people would act as though he were invisible, refusing to look at him when he was out in public. From that lesson, I always engage such people, with eye contact, and a smile. These were lessons I shared with my students, when teaching high school, for I learned that young people can be open and pure, when a parent or teacher is willing to demonstrate the importance of cultivating a sympathetic, and loving heart.
With love in Christ,
Abbot Tryphon
Tuesday August 8, 2017 / July 26, 2017
10th Week after Pentecost. Tone eight.
Hieromartyrs Hermolaus (305), Hermippus, and Hermocrates at Nicomedia.
New Hieromartyr Sergius priest (1937).
Venerable Moses the Hungarian, of the Kiev Caves (1043).
Martyr Parasceve of Rome (138).
St. Iakov (Netsvetov) of Atka-Island and Ikogmute, mission priest to the Yup'ik on the Yukon River (1867).
Martyr Oriozela of Reuma in Byzantium (ca. 250) (Greek).
Venerable Ignatius, monk, of Mt. Stirion (Greek).
Virgin-martyr Jerusalem of Byzantium (Greek). /font>
Venerable Gerontius, founder of the Skete of St. Anne, Mt. Athos (13th c.) (Greek).
St. Sava III, archbishop of Serbia (1316) (Greek).
The Scripture Readings
1 Corinthians 15:29-38
Effects of Denying the Resurrection
29 Otherwise, what will they do who are baptized for the dead, if the dead do not rise at all? Why then are they baptized for the dead? 30 And why do we stand in jeopardy every hour? 31 I affirm, by the boasting in you which I have in Christ Jesus our Lord, I die daily. 32 If, in the manner of men, I have fought with beasts at Ephesus, what advantage is it to me? If the dead do not rise, "Let us eat and drink, for tomorrow we die!"
33 Do not be deceived: "Evil company corrupts good habits." 34 Awake to righteousness, and do not sin; for some do not have the knowledge of God. I speak this to your shame.
A Glorious Body
35 But someone will say, "How are the dead raised up? And with what body do they come?" 36 Foolish one, what you sow is not made alive unless it dies. 37 And what you sow, you do not sow that body that shall be, but mere grain—perhaps wheat or some other grain.38 But God gives it a body as He pleases, and to each seed its own body.
Matthew 21:23-27
Jesus' Authority Questioned
23 Now when He came into the temple, the chief priests and the elders of the people confronted Him as He was teaching, and said, "By what authority are You doing these things? And who gave You this authority?"
24 But Jesus answered and said to them, "I also will ask you one thing, which if you tell Me, I likewise will tell you by what authority I do these things: 25 The baptism of John—where was it from? From heaven or from men?"
And they reasoned among themselves, saying, "If we say, 'From heaven,' He will say to us, 'Why then did you not believe him?' 26 But if we say, 'From men,' we fear the multitude, for all count John as a prophet." 27 So they answered Jesus and said, "We do not know."
And He said to them, "Neither will I tell you by what authority I do these things.