Don't react, be at peace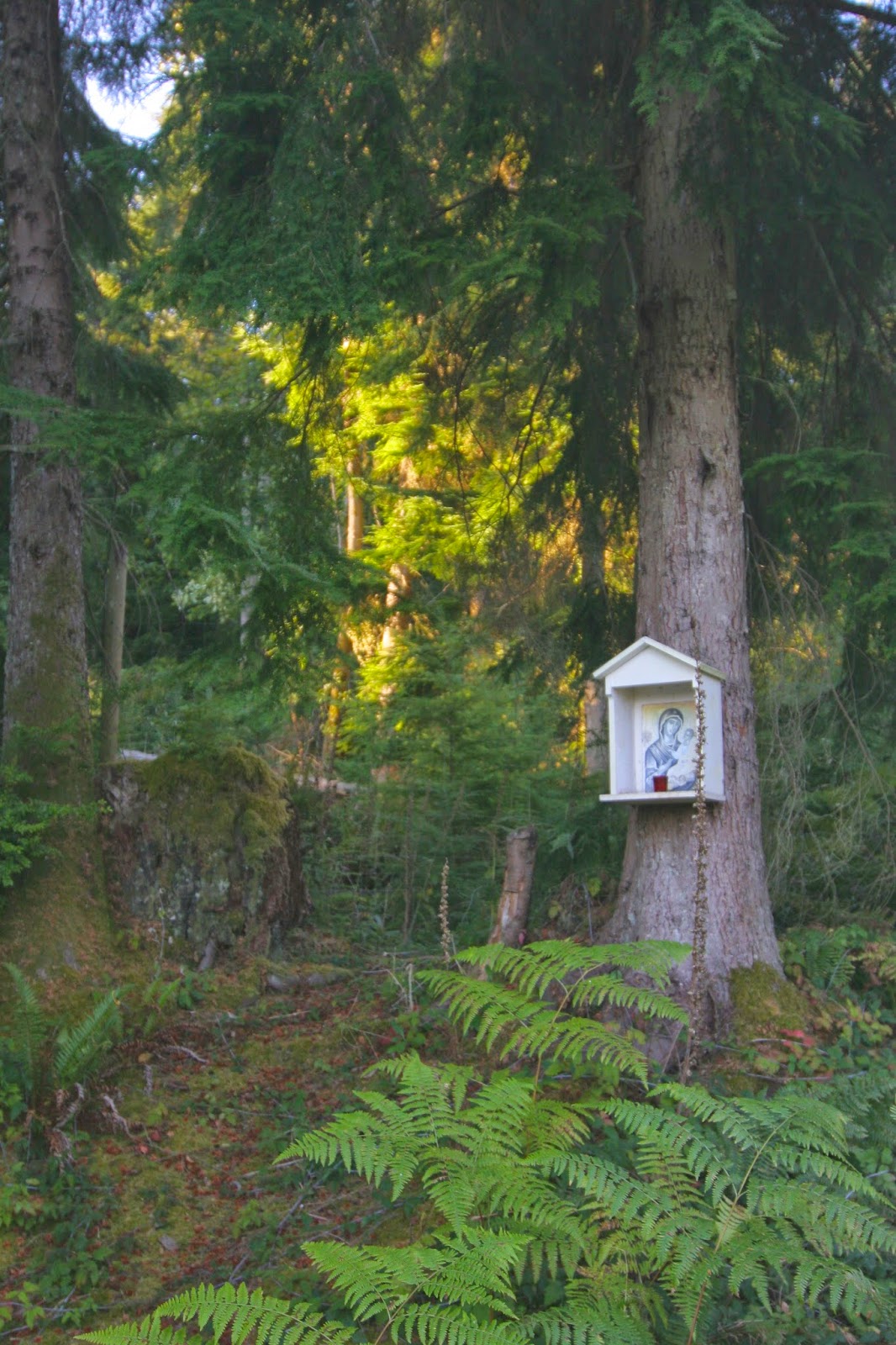 Each day brings on new challenges regarding the health of our soul. Those moments when a family member or coworker makes a remark that is meant to anger us, are those times we need to guard our heart. When those around us are gossiping about someone, that is an opportunity for us to keep silent. The driver who has just cut us off on the freeway; the woman who pushes her way in front of us in the check out line; the rude neighbor; all are moments in time when we can take control of our emotions, and grow stronger spiritually.
Trials and temptations, when confronted with a peaceful heart, bring forth healing and make the soul that much stronger and healthier. Reacting does nothing but bring forth paralysis of the soul, binding us to our fallen nature. Receiving all these temptations with a peaceful heart and not reacting to outside negative stimulus, helps strengthen us for the next round of trial and temptation. Little by little, we will find that the Peace of Christ fills our every waking moment, and brings on a joyful spirit and a peaceful heart.
Love in Christ,
Abbot Tryphon
Monday August 21, 2017 / August 8, 2017
12th Week after Pentecost. Tone two.
Dormition (Theotokos) Fast. By Monastic Charter: Strict Fast (Bread, Vegetables, Fruits)
St. Emilian the Confessor, bishop of Cyzicus (820).
St. Philaret of Ichalka, Ivanovo (1913).
New Hieromartyr Joseph (1918).
New Hieromartyr Nicholas priest (1937).
New Hieromartyr Nicodemus (Krotov) archbishop of Kostroma and Galich (1938).
Venerable Gregory, iconographer of the Kiev Caves (12th c.).
Translation of the relics (1566) of Venerables Zosimas (1478) and Sabbatius (1435) of Solovki.
Second translation of the relics (1992) of Venerables Zosimas, Sabbatius, and Herman of Solovki.
St. Myron, bishop of Crete (350).
Martyrs Eleutherius and Leonides of Constantinople, and many infants with them.
Venerable Gregory of Sinai (Mt. Athos) (1346).
"Tolga" Icon of the Most Holy Theotokos (1314).
Martyr Gormizdas of Persia (418).
New Martyr Triandaphyllus of Zagora in Thessaly (1680) (Greek).
Twelve Ascetics of Egypt (Greek).
Two Martyrs of Tyre (Greek).
Martyr Styracius (Greek).
New Martyr Anastasius (Spaso) of Radovishte in Strumica who suffered at Thessalonica (1794) (Greek).
St. Gregory, wonderworker of the Kiev Caves (14th c.).
St. Zosimas the Sinaite of Tumana Monastery, Serbia (14th c.).
Monk-martyr Euthymius, abbot of the Monastery of St. John the Baptist at Garesja, Georgia (1804).
The Scripture Readings
2 Corinthians 5:10-15
10 For we must all appear before the judgment seat of Christ, so that each of us may receive what is due us for the things done while in the body, whether good or bad.
The Ministry of Reconciliation
11 Since, then, we know what it is to fear the Lord, we try to persuade others. What we are is plain to God, and I hope it is also plain to your conscience. 12 We are not trying to commend ourselves to you again, but are giving you an opportunity to take pride in us, so that you can answer those who take pride in what is seen rather than in what is in the heart. 13 If we are "out of our mind," as some say, it is for God; if we are in our right mind, it is for you. 14 For Christ's love compels us, because we are convinced that one died for all, and therefore all died. 15 And he died for all, that those who live should no longer live for themselves but for him who died for them and was raised again.
Mark 1:9-15
The Baptism and Testing of Jesus
9 At that time Jesus came from Nazareth in Galilee and was baptized by John in the Jordan. 10 Just as Jesus was coming up out of the water, he saw heaven being torn open and the Spirit descending on him like a dove. 11 And a voice came from heaven: "You are my Son, whom I love; with you I am well pleased."
12 At once the Spirit sent him out into the wilderness, 13 and he was in the wilderness forty days, being tempted[a] by Satan. He was with the wild animals, and angels attended him.
Jesus Announces the Good News
14 After John was put in prison, Jesus went into Galilee, proclaiming the good news of God. 15 "The time has come," he said. "The kingdom of God has come near. Repent and believe the good news!"