Our relationship with God does not require an emotional response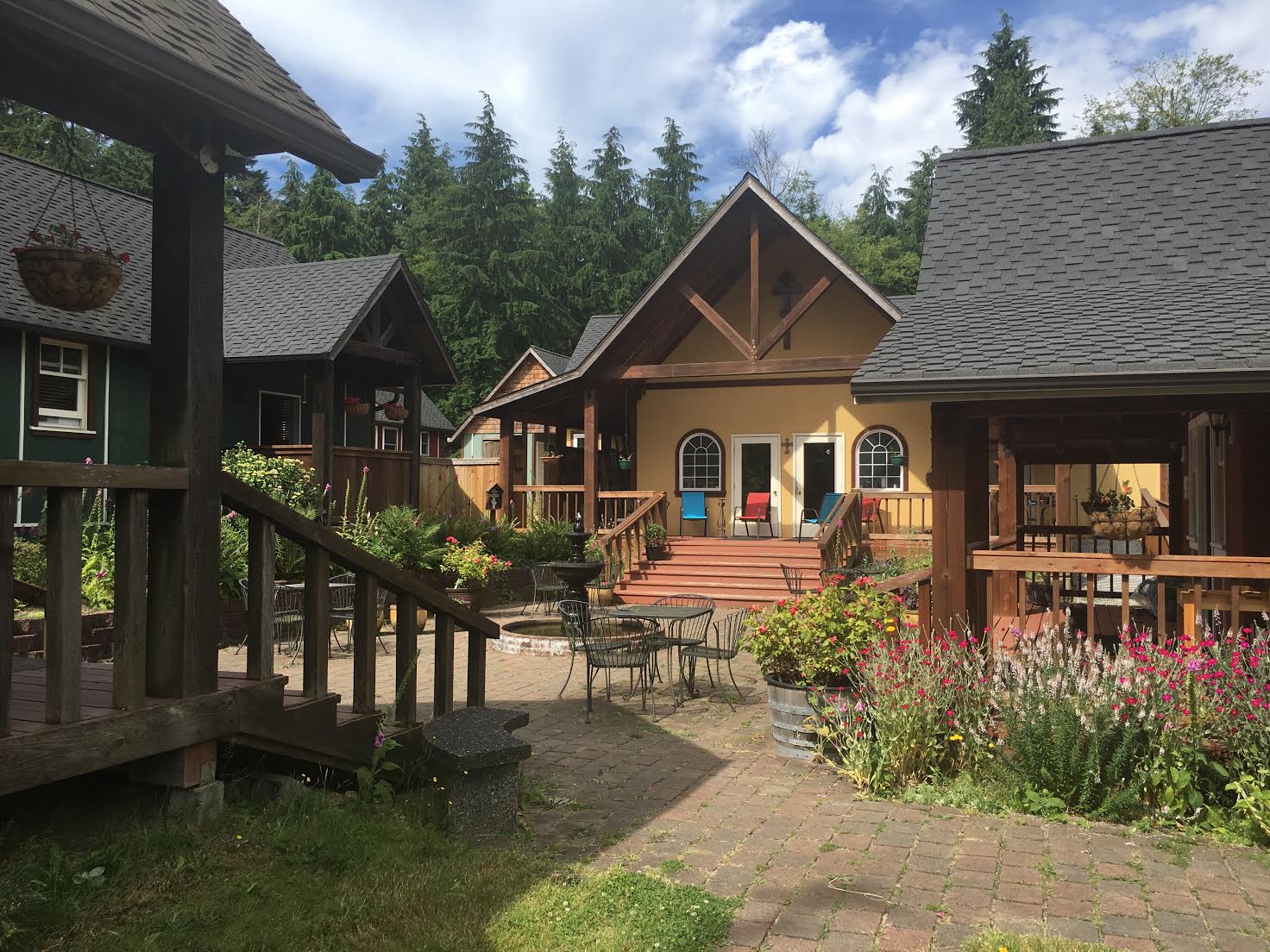 When we find ourselves struggling with prayer, and feel that it has become dry and lifeless, we are sometimes tempted to stop praying. When our prayer has become a struggle, it is good to remember that God knows our needs, and even knows what we want to say when we don't seem to know. This is the time we need to just pray without worrying about it. When we find we can't keep our minds focused on the formal morning and evening prayers, as found in our prayer book, it is perfectly acceptable to simply light our lampada (hanging oil lamp), sit quietly before our icons, and let silence be our voice.
God wants to enter into our heart, and requires only our permission and cooperation. This relationship does not require an emotional response, for, like all relationships, we are not always open to an emotional response. Being real with God is far more important than being emotional, since emotions can be contrived and fleshly. As in all relationships, there are times when we do feel moved by emotions, but the lack of such feelings in no way represents a lack of love for God, because God cares for us, and God knows we love him, even when suffering in those dry times.
With love in Christ,
Abbot Tryphon
Monday July 10, 2017 / June 27, 2017
6th Week after Pentecost. Tone four.
Apostles' (Peter & Paul) Fast. By Monastic Charter: Strict Fast (Bread, Vegetables, Fruits)
Venerable Sampson the Hospitable of Constantinople (530).
St. Joanna the Myrrh-bearer (1st c.).
New Hieromartyr Priest Gregory Nikolsky of Kuban (1918).
New Hieromartyrs Alexander and Vladimir priests (1918).
New Hieromartyr Peter priest (1939).
Uncovering of the holy relics of Optina Elders: Ambrose, Leonid, Macarius, Anatole I, Anatole II, Barsanuphius, Hilarion (1998).
Venerable Serapion of Kozha Lake (1611).
Venerable Severus, presbyter of Interocrea in Italy (6th c.).
Venerable George of Mt. Athos and Georgia (1066) (Georgia).
Venerable Martin of Turov (1146).
Commemoration of the victory of the Russian Army of the Battle of Poltava on June 27, 1709.
Martyr Anectus of Caesarea in Cappadocia (304).
Hieromartyr Pierius, presbyter of Antioch (Greek).
St. Luke the hermit (Greek).
Matryrs Mark and Marcia (Greek).
Hieromartyr Kirion II, Catholicos-Patriarch of All Georgia (1918) (Georgia).
Hieromartyrs Crescens, Maximus, and Theonest, bishops of Mainz (Germany) (5th c.).
The Scripture Readings
Romans 16:17-24
Avoid Divisive Persons
17 Now I urge you, brethren, note those who cause divisions and offenses, contrary to the doctrine which you learned, and avoid them. 18 For those who are such do not serve our Lord Jesus Christ, but their own belly, and by smooth words and flattering speech deceive the hearts of the simple. 19 For your obedience has become known to all. Therefore I am glad on your behalf; but I want you to be wise in what is good, and simple concerning evil. 20 And the God of peace will crush Satan under your feet shortly.
The grace of our Lord Jesus Christ be with you. Amen.
Greetings from Paul's Friends
21 Timothy, my fellow worker, and Lucius, Jason, and Sosipater, my countrymen, greet you.
22 I, Tertius, who wrote this epistle, greet you in the Lord.
23 Gaius, my host and the host of the whole church, greets you. Erastus, the treasurer of the city, greets you, and Quartus, a brother. 24 The grace of our Lord Jesus Christ be with you all. Amen.
Matthew 13:10-23
The Purpose of Parables
10 And the disciples came and said to Him, "Why do You speak to them in parables?"
11 He answered and said to them, "Because it has been given to you to know the mysteries of the kingdom of heaven, but to them it has not been given. 12 For whoever has, to him more will be given, and he will have abundance; but whoever does not have, even what he has will be taken away from him. 13 Therefore I speak to them in parables, because seeing they do not see, and hearing they do not hear, nor do they understand. 14 And in them the prophecy of Isaiah is fulfilled, which says:
'Hearing you will hear and shall not understand,
And seeing you will see and not perceive;
15 For the hearts of this people have grown dull.
Their ears are hard of hearing,
And their eyes they have closed,
Lest they should see with their eyes and hear with their ears,
Lest they should understand with their hearts and turn,
So that I should heal them.'
16 But blessed are your eyes for they see, and your ears for they hear; 17 for assuredly, I say to you that many prophets and righteous men desired to see what you see, and did not see it, and to hear what you hear, and did not hear it.
The Parable of the Sower Explained
18 "Therefore hear the parable of the sower: 19 When anyone hears the word of the kingdom, and does not understand it, then the wicked one comes and snatches away what was sown in his heart. This is he who received seed by the wayside. 20 But he who received the seed on stony places, this is he who hears the word and immediately receives it with joy; 21 yet he has no root in himself, but endures only for a while. For when tribulation or persecution arises because of the word, immediately he stumbles. 22 Now he who received seed among the thorns is he who hears the word, and the cares of this world and the deceitfulness of riches choke the word, and he becomes unfruitful. 23 But he who received seed on the good ground is he who hears the word and understands it, who indeed bears fruit and produces: some a hundredfold, some sixty, some thirty."