Hesychasm versus Aristotelian Scholasticism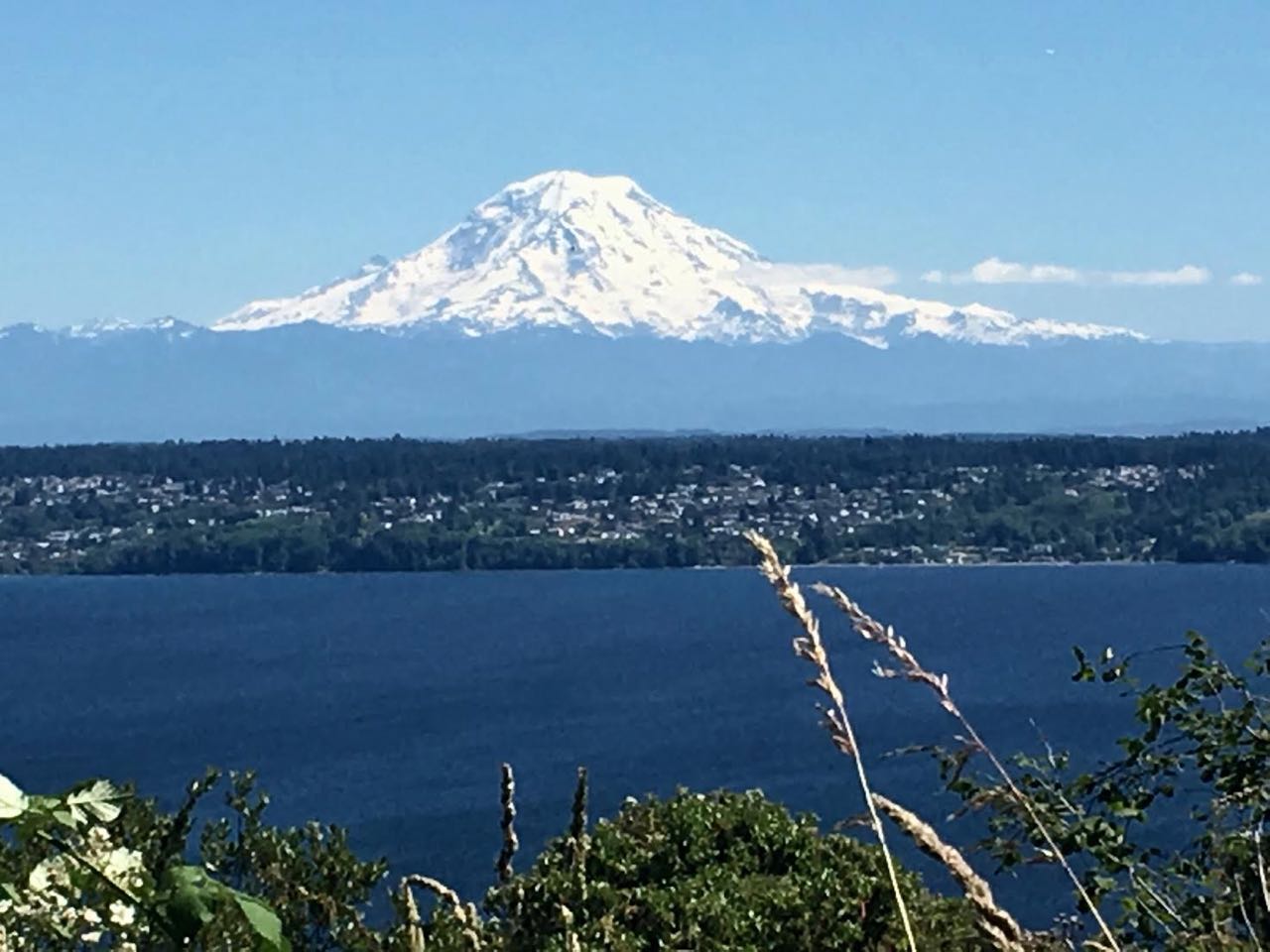 The 14th century dispute between Augustinian theologian Barlaam of Calabria, an Aristotelian scholastic, and Saint Gregory Palamas, whom he accused of heresy for his hesychasm (the Orthodox teaching on mystical prayer), was important because it demonstrated one of the major differences between the Latin West, and the Orthodox East. In the Latin West, God could be known through philosophical images and symbols, whereas, in the East, one could know God, personally, through His Uncreated Energies. The Athonite monks taught that one could experience God, personally, through His Energies, rather than His Divine Essence. Barlaam insisted that one could not experience God, but only know, and even prove God's existence, through the means of logic and reason.
The Athonite monks claimed to be able to experience God's Uncreated Light through prayer, specifically through the use of the Jesus Prayer. To this day, this is one of the basic differences between the Orthodox East and the Christian West, for we Orthodox believe that we can know God through His divine revelation, noetically (of the heart).
Vladimir Lossky, one of the greatest of modern Eastern Orthodox theologians, argued the difference between Eastern and Western Christianity is due to the Roman Catholic Church's use of pagan metaphysical philosophy (and its outgrowth, scholasticism) rather than the mystical, actual experience of God called theoria, to validate the theological dogmas of Roman Catholic Christianity. Orthodox theologians such as Father John Romanides and Metropolitan Hierotheos teach the same thing. Vladimir Lossky expressed this as "Revelation sets an abyss between the truth which it declares and the truths which can be discovered by philosophical speculation. For this reason, Lossky argues that the Eastern Orthodox and Roman Catholics have become "different men".
Logic and reason have dominated the theology of Western Christianity from the time of Jerome and Augustine of Hippo, resulting in a juridical approach to God, resulting in the false teaching that God demanded blood atonement for the sins of mankind. The Eastern Church, from the time of Christ, held that mankind was ill, and the cure was meant to bring us back into full communion with the God Who loved us. Christ's holy resurrection was meant, not as a blood sacrifice in our stead, but as Christ's having trampled down the power of death, which had entered into the world through the fall.
We are made whole (healed) by the grace of God, and brought into a relationship with Him that is our true inheritance. Heaven and hell are not places created by God for those who were good, or bad, but rather about relationship. The Fire of God is heaven for those who have responded to God's love, and hell for those who have remained in the darkness of sin (sickness), and whose ego has shut out God, for self. Heaven and hell are not places, but all about relationship.
It is possible to know God, and to experience His Uncreated Energies, because He has invited us into communion with Him, and this invitation is offered freely, as a gift. Our reception of this gift, requires our cooperation, because we have free will. Any relationship that is to be based in love, must have as its basis, freedom of choice. God chooses us, and we are free to respond, or not. Christ Jesus stands before us, arms outstretched, awaiting our response.
Love in Christ,
Abbot Tryphon
Photo: Mount Rainer as seen from Vashon Island.
Sunday July 16, 2017 / July 3, 2017
6th Sunday after Pentecost. Tone five.
Venerables Tikhon, Basil and Nikon Sokolovsky (16th c.) (movable holiday on the 1st Sunday after June 29th).
St. Arsenius, bishop of Tver (movable holiday on the 1st Sunday after June 29th).
Synaxis of saints of Tver (movable holiday on the 1st Sunday after June 29th).
Hieromartirs Neophytus, Jonah, Neophytus, Jonah, and Parthenius of Lampsacus (movable holiday on the 1st Sunday after June 27th).
Martyr Hyacinth of Caesarea in Cappadocia.
Translation of the relics (1652) of Hieromartyr Philip, metropolitan of Moscow (1569).
New Hieromartyr Anthony, archbishop of Archangelsk (1931).
Uncovering of the relics of Sylvester, bishop of Omsk (2005).
Venerable Anatolius, of the Near Caves in Kiev (12th c.).
St. Anatolius (another) recluse of the Far Caves in Kiev (13th c.).
Holy Princes Basil (1249) and Constantine (1257) of Yaroslavl.
Repose of St. Basil, bishop of Ryazan (1295).
Venerables John and Longinus, wonderworkers of Yarenga (Solovki) (1544-45).
Blessed John of Moscow, fool-for-Christ (1589).
Venerable Nicodemus, abbot of Kozha Lake (1640).
Martyrs Diomedes, Eulampius, Asclepiodotus, and Golinduc of Caesarea in Cappadocia (108).
Martyrs Mocius (Mucian) and Mark (4th c.).
Venerable Alexander, founder of the Monastery of the Unsleeping Ones (430).
St. Anatolius, patriarch of Constantinople (458).
Venerable Isaiah the Solitary of Seeds and Palestine (370).
Blessed Michael, Herodion, Basil, and Thomas, fools-for-Christ of Solvychegodsk (17th c.).
St. Germanus, bishop of the Isle of Man and enlightener of Peel, nephew of St. Patrick of Ireland (5th c.) (Celtic & British).
Martyrs Theodotus and Theodota, martyred with St. Hyacinth (Greek).
Venerable Gerasimus the New of Carpenision (1812) (Greek).
St. Claudianus, patriarch of Alexandria (167).
St. Anatolius, bishop of Laodicea, and his successor, St. Eusebius (3rd c.).
St. Symeon, the third stylite of Cilicia (6th c.).
St. George the God-bearer of the Black Mountain, teacher of St. George of Mt. Athos (10th c.)
St. Basil, archbishop of Novgorod (1352).
The Scripture Readings
Luke 24:36-53
Jesus Appears to His Disciples
36 Now as they said these things, Jesus Himself stood in the midst of them, and said to them, "Peace to you." 37 But they were terrified and frightened, and supposed they had seen a spirit. 38 And He said to them, "Why are you troubled? And why do doubts arise in your hearts? 39 Behold My hands and My feet, that it is I Myself. Handle Me and see, for a spirit does not have flesh and bones as you see I have."
40 When He had said this, He showed them His hands and His feet. 41 But while they still did not believe for joy, and marveled, He said to them, "Have you any food here?" 42 So they gave Him a piece of a broiled fish and some honeycomb. 43 And He took it and ate in their presence.
The Scriptures Opened
44 Then He said to them, "These are the words which I spoke to you while I was still with you, that all things must be fulfilled which were written in the Law of Moses and the Prophets and the Psalms concerning Me." 45 And He opened their understanding, that they might comprehend the Scriptures.
46 Then He said to them, "Thus it is written, and thus it was necessary for the Christ to suffer and to rise from the dead the third day,47 and that repentance and remission of sins should be preached in His name to all nations, beginning at Jerusalem. 48 And you are witnesses of these things. 49 Behold, I send the Promise of My Father upon you; but tarry in the city of Jerusalem until you are endued with power from on high."
The Ascension
50 And He led them out as far as Bethany, and He lifted up His hands and blessed them. 51 Now it came to pass, while He blessed them, that He was parted from them and carried up into heaven. 52 And they worshiped Him, and returned to Jerusalem with great joy, 53 and were continually in the temple praising and blessing God. Amen.
Romans 12:6-14
6 Having then gifts differing according to the grace that is given to us, let us use them: if prophecy, let us prophesy in proportion to our faith; 7 or ministry, let us use it in our ministering; he who teaches, in teaching; 8 he who exhorts, in exhortation; he who gives, with liberality; he who leads, with diligence; he who shows mercy, with cheerfulness.
Behave Like a Christian
9 Let love be without hypocrisy. Abhor what is evil. Cling to what is good. 10 Be kindly affectionate to one another with brotherly love, in honor giving preference to one another; 11 not lagging in diligence, fervent in spirit, serving the Lord; 12 rejoicing in hope, patient in tribulation, continuing steadfastly in prayer; 13 distributing to the needs of the saints, given to hospitality.
14 Bless those who persecute you; bless and do not curse.
Matthew 9:1-8
Jesus Forgives and Heals a Paralytic
9 So He got into a boat, crossed over, and came to His own city. 2 Then behold, they brought to Him a paralytic lying on a bed. When Jesus saw their faith, He said to the paralytic, "Son, be of good cheer; your sins are forgiven you."
3 And at once some of the scribes said within themselves, "This Man blasphemes!"
4 But Jesus, knowing their thoughts, said, "Why do you think evil in your hearts? 5 For which is easier, to say, 'Your sins are forgiven you,' or to say, 'Arise and walk'? 6 But that you may know that the Son of Man has power on earth to forgive sins"—then He said to the paralytic, "Arise, take up your bed, and go to your house." 7 And he arose and departed to his house.
8 Now when the multitudes saw it, they marveled and glorified God, who had given such power to men.