Just whose recipe is it anyway?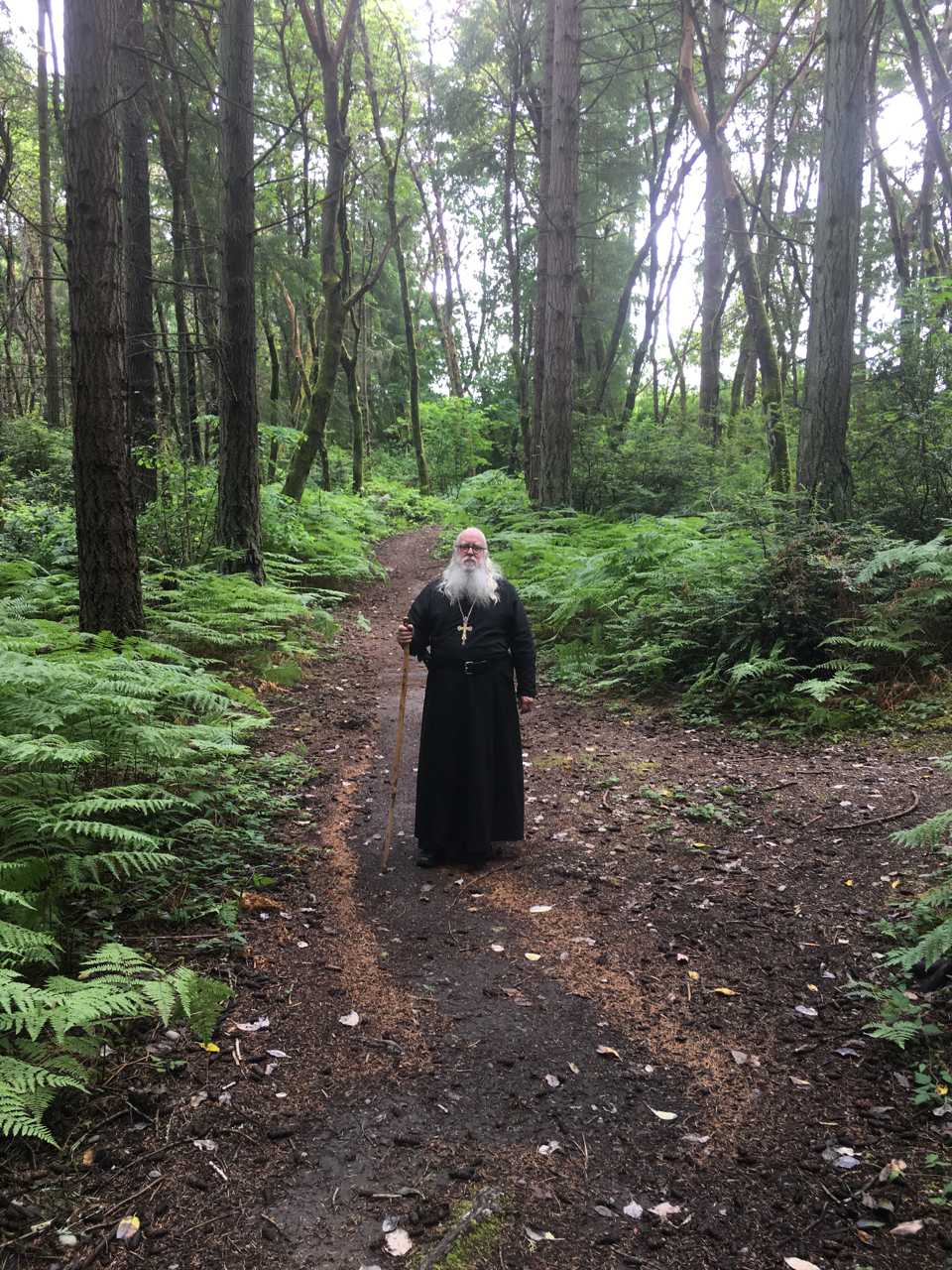 One of the most powerful reasons for embracing Orthodoxy is to be found in the Church's insistence that she holds to the evangelical and apostolic doctrine of the Ancient Church. In an age when everything is up for change, there is a certain security and stability when one institution (the Church) stands firm in her Apostolic Authority, and refuses to allow popular culture or political correctness to influence her rightful role as hospital for the soul.
"It is not lawful to differ even by a single word from the evangelical and apostolic doctrine, or to think otherwise than as the blessed Apostles and our fathers learned and taught concerning the Holy Scriptures (Saint Leo the Great)."
We know from the very foundations of the Church, set down in the Gospels, and in the Apostolic Canons, that the Church exists, not to judge, but to bring healing. Her mission is to make whole those who would enter into her gates, as entering into a hospital. She forces no one, for one who is forced is not open to healing. Yet the Church is also aware that sin is not really a private matter, for all sin affects everyone. She knows that even private sins have an effect on the whole of the cosmos. Therefore, the Church continues, as she has from ancient times, to give witness to the commandments of God, the hope that is found in the Gospel of Christ, and the forgiveness and healing that can lead to wholeness.
The Church may seem to be a backward looking institution, irrelevant for our times, a view that has caused many of the denominations to alter basic foundational teachings in order to please a more liberally leaning society. This has led numerous of the denominations to allow parliaments to enact laws that have forced these religious institutions to ordain women as clergy, perform same sex marriages, and bow down to modern views on abortion that have lead to the death of thousands of innocents.
As an Orthodox monk who stands out in appearance, what with my long white beard and black robe, I demonstrate that I am attempting to live a faith that is not of this world. Like all Orthodox clergy, I teach by my presence in a modern and fallen world, that my faith is an ancient one, and that change is not necessary, for the faith of our fathers is just as relevant today, as it was two thousand years ago. What the Church has to offer today, is just as effective in bringing about the healing of the soul, as in ancient times.
The sad state of American Christianity has as it's basis, a constant attempt to conform to an ever changing society, and with each change, there is less and less of authentic, ancient Christianity to be seen. It could be compared to using an old family cake recipe, dropping one ingredient, or changing another, with each passing generation. In the end, is it really great great grandmother's cake recipe, or is it something else?
With love in Christ,
Abbot Tryphon
Sunday July 9, 2017 / June 26, 2017
5th Sunday after Pentecost. Tone four.
Apostles' (Peter & Paul) Fast. Fish Allowed
Appearance of the Tikhvin Icon of the Most Holy Theotokos (1383).
Venerable David of Thessalonica (540).
New Hieromartyr Gregory priest (1918).
St. Dionysius, archbishop of Suzdal (1385).
Translation of the relics (1569) of Venerable Tikhon of Lukhov (1503).
Venerable John, bishop of the Goths in Crimea (ca. 787).
Kazan "Of the Seven Lakes", "Nemetsk" (1399) and "Lidda" or Roman Icons of the Most Holy Theotokos.
The Holy Martyred Brothers John and Paul, and Gallicanus
Venerable Serapion of Kozha Lake.
Translation of the relics of St. Brannock (Brynach) of Braunton, England (Celtic & British).
New Martyr David of St. Anne's Skete, martyred in Thessalonica (1813).
Anthion, monk.(Greek).
The Scripture Readings
Luke 24:12-35
12 But Peter arose and ran to the tomb; and stooping down, he saw the linen cloths lying by themselves; and he departed, marveling to himself at what had happened.
The Road to Emmaus
13 Now behold, two of them were traveling that same day to a village called Emmaus, which was seven miles from Jerusalem. 14 And they talked together of all these things which had happened. 15 So it was, while they conversed and reasoned, that Jesus Himself drew near and went with them. 16 But their eyes were restrained, so that they did not know Him.
17 And He said to them, "What kind of conversation is this that you have with one another as you walk and are sad?"
18 Then the one whose name was Cleopas answered and said to Him, "Are You the only stranger in Jerusalem, and have You not known the things which happened there in these days?"
19 And He said to them, "What things?"
So they said to Him, "The things concerning Jesus of Nazareth, who was a Prophet mighty in deed and word before God and all the people, 20 and how the chief priests and our rulers delivered Him to be condemned to death, and crucified Him. 21 But we were hoping that it was He who was going to redeem Israel. Indeed, besides all this, today is the third day since these things happened. 22 Yes, and certain women of our company, who arrived at the tomb early, astonished us. 23 When they did not find His body, they came saying that they had also seen a vision of angels who said He was alive. 24 And certain of those who were with us went to the tomb and found it just as the women had said; but Him they did not see."
25 Then He said to them, "O foolish ones, and slow of heart to believe in all that the prophets have spoken! 26 Ought not the Christ to have suffered these things and to enter into His glory?" 27 And beginning at Moses and all the Prophets, He expounded to them in all the Scriptures the things concerning Himself.
The Disciples' Eyes Opened
28 Then they drew near to the village where they were going, and He indicated that He would have gone farther. 29 But they constrained Him, saying, "Abide with us, for it is toward evening, and the day is far spent." And He went in to stay with them.
30 Now it came to pass, as He sat at the table with them, that He took bread, blessed and broke it, and gave it to them. 31 Then their eyes were opened and they knew Him; and He vanished from their sight.
32 And they said to one another, "Did not our heart burn within us while He talked with us on the road, and while He opened the Scriptures to us?" 33 So they rose up that very hour and returned to Jerusalem, and found the eleven and those who were with them gathered together, 34 saying, "The Lord is risen indeed, and has appeared to Simon!" 35 And they told about the things that had happened on the road, and how He was known to them in the breaking of bread.
Romans 10:1-10
Israel Needs the Gospel
10 Brethren, my heart's desire and prayer to God for Israel is that they may be saved. 2 For I bear them witness that they have a zeal for God, but not according to knowledge. 3 For they being ignorant of God's righteousness, and seeking to establish their own righteousness, have not submitted to the righteousness of God. 4 For Christ is the end of the law for righteousness to everyone who believes.
5 For Moses writes about the righteousness which is of the law, "The man who does those things shall live by them." 6 But the righteousness of faith speaks in this way, "Do not say in your heart, 'Who will ascend into heaven?'" (that is, to bring Christ down from above) 7 or, "'Who will descend into the abyss?'" (that is, to bring Christ up from the dead). 8 But what does it say? "The word is near you, in your mouth and in your heart" (that is, the word of faith which we preach): 9 that if you confess with your mouth the Lord Jesus and believe in your heart that God has raised Him from the dead, you will be saved. 10 For with the heart one believes unto righteousness, and with the mouth confession is made unto salvation.
Matthew 8:28-9:1
Two Demon-Possessed Men Healed
28 When He had come to the other side, to the country of the Gergesenes,[a] there met Him two demon-possessed men, coming out of the tombs, exceedingly fierce, so that no one could pass that way. 29 And suddenly they cried out, saying, "What have we to do with You, Jesus, You Son of God? Have You come here to torment us before the time?"
30 Now a good way off from them there was a herd of many swine feeding. 31 So the demons begged Him, saying, "If You cast us out, permit us to go away[b] into the herd of swine."
32 And He said to them, "Go." So when they had come out, they went into the herd of swine. And suddenly the whole herd of swine ran violently down the steep place into the sea, and perished in the water.
33 Then those who kept them fled; and they went away into the city and told everything, including what had happened to the demon-possessed men. 34 And behold, the whole city came out to meet Jesus. And when they saw Him, they begged Him to depart from their region.
Jesus Forgives and Heals a Paralytic
9 So He got into a boat, crossed over, and came to His own city.