Becoming the Image of Christ to others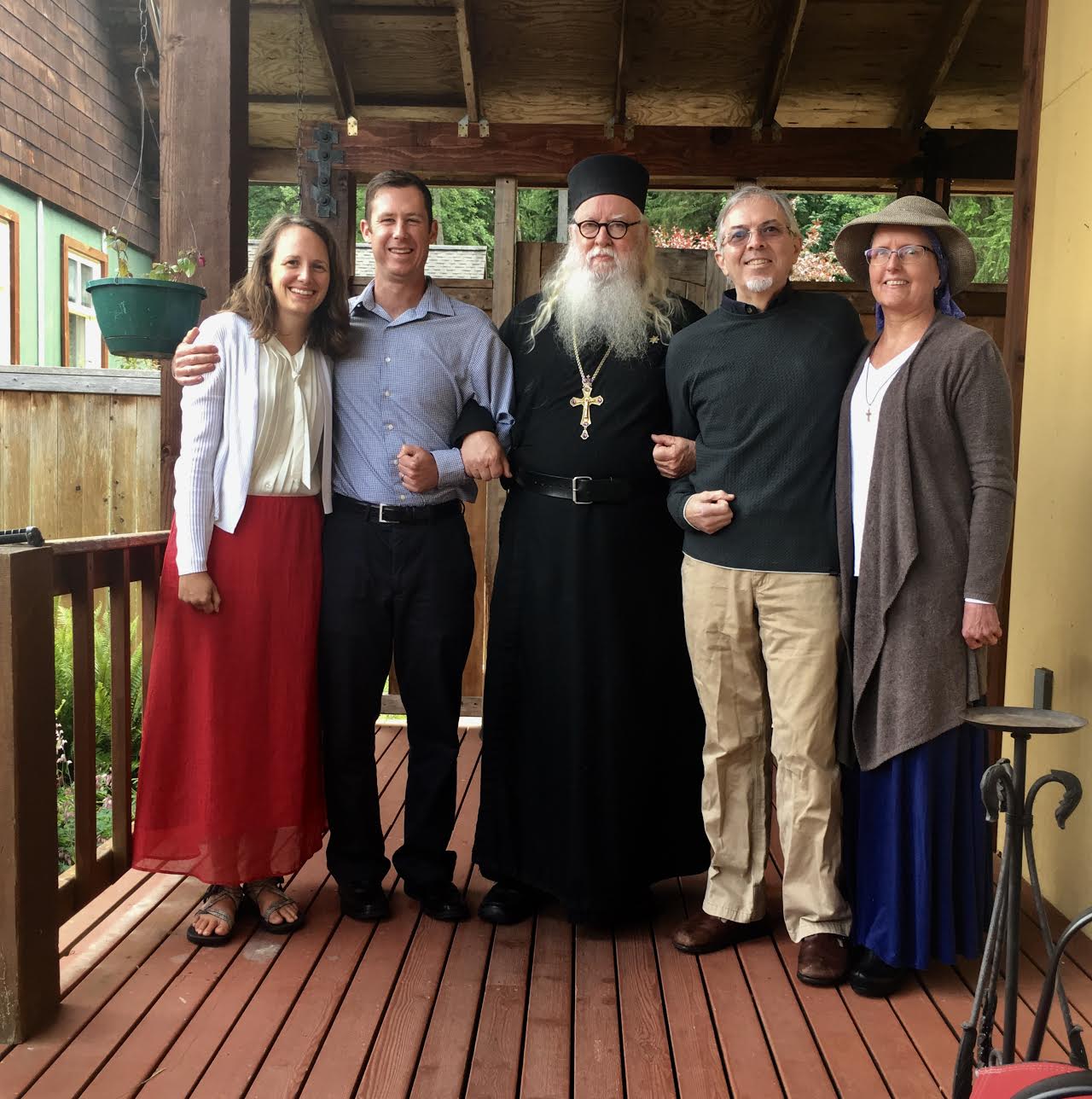 If we be true to our calling as the children of God, we must live in imitation of Christ. We must imitate His meekness and humility. We must love others just as did He. We must be willing to be transformed, and made whole, that others might see in us, the Light of Christ.
Each and every hour must be closely scrutinized, that we make sure the Image of the Saviour shines forth as we interact with others. If we find ourselves growing angry towards a family member, or a coworker, we must sincerely repent at that very moment, and with Christ's help, turn ourselves around. In our journey to God, time must not be wasted, for we never know the day or hour when we will be held accountable.
Tomorrow is never early enough, for the day of our repentance must be today! Tomorrow can not be the day we start treating others with love, for tomorrow may never come. If we see another person abused, now is the time to act. If we see an old woman needing help paying for her groceries, now is the time to reach into our own pocket book. If we see a woman being abused by her boyfriend, now is the time to speak out on her behalf, or to call the police.
If a homeless person approaches us for help, we must not refuse to give them at least a dollar, and a kind word of encouragement. If a clerk is rude to us, a smile must be our only response. If, returning to our car, we see a parking enforcement officer writing a ticket, we must receive it with a smile. If a police officer has pulled us over for speeding, we must thank them for doing their job to keep us all safe.
If a neighbor is speaking unkind words about another neighbor, we must not remain silent, lest our silence be interpreted as agreement, and their own day of repentance be avoided. If a stranger is in need of a word of encouragement, we must not let our own needs be a deterrent to our becoming a vehicle of the mercy of Christ.
Church services, personal prayer, and fasting, are all required components of the Christian life, but are never enough if we wish to be saved. We must see ourselves as "our brothers keeper", for if we do not love our neighbor, we will not inherit the Kingdom of God. As daunting as this all may sound, it is never impossible, for we have the help of the Holy Spirit. Only the Holy Spirit can ignite our soul for love of God, and the love of neighbor, but we must cooperate by working to make our hearts open to Christ.
Christianity is not meant to be an easy path, for how can anyone hear the words of Our Saviour, requiring that we love even our enemies, and not know how hard this journey will be. Yet if we take up our cross, hourly, we will have victory over our fallen nature, and we will be given the power to love everyone, even as we love ourself, and the love of God will grow stronger in our own heart, ever remembering the words of scripture, "Without Me you can do nothing (John 15:5)".
Love in Christ,
Abbot Tryphon
Photo: Wes and Lindsey Barts, of Blacksburg, VA, and Martin and Joanna Rebne, of Kirkland, WA, visited the monastery on Thursday. Father Martin stands with our new Ninja Mega Kitchen System, a gift of Pamela and Michael Luckett of Mississippi, the parents of Monk Peter.
Friday June 9, 2017 / May 27, 2017
Afterfeast of Pentecost. Tone seven.
Fast-free Week. Fast-free
Hieromartyr Therapon, bishop of Sardis (259).
Translation of the relics (1667) of Venerable Nilus of Stolben Island (1554).
Venerable Therapontes, abbot of Byelozersk (White Lake) (1426).
Translation of the relics (1472) of Sts. Cyprian (1406), Photius(1431), and Jonah (1461), metropolitans of Kiev.
Venerable Therapontes, abbot of Monza (1597).
St. John the Russian, whose relics are on the island of Euboea (1730).
Virgin-martyr Theodora and Martyr Didymus the Soldier of Alexandria (304).
Martyr Julius the Veteran at Dorostolum, Moesia (302) (Romania).
Venerable Bede the Venerable (735) (Celtic & British).
Venerable Michael of Parekhi (8th-9th c.) (Georgia).
St. Basil of Khakhuli, son of King Bagrat III (11th c.) (Georgia).
Martyr Eusebiotus (Greek).
Martyr Alypius (Greek).
The Scripture Readings
Matthew 11:27-30
27 All things have been delivered to Me by My Father, and no one knows the Son except the Father. Nor does anyone know the Father except the Son, and the one to whom the Son wills to reveal Him. 28 Come to Me, all you who labor and are heavy laden, and I will give you rest. 29 Take My yoke upon you and learn from Me, for I am gentle and lowly in heart, and you will find rest for your souls.30 For My yoke is easy and My burden is light."
Romans 2:14-29
14 for when Gentiles, who do not have the law, by nature do the things in the law, these, although not having the law, are a law to themselves, 15 who show the work of the law written in their hearts, their conscience also bearing witness, and between themselves their thoughts accusing or else excusing them) 16 in the day when God will judge the secrets of men by Jesus Christ, according to my gospel.
The Jews Guilty as the Gentiles
17 Indeed you are called a Jew, and rest on the law, and make your boast in God, 18 and know His will, and approve the things that are excellent, being instructed out of the law, 19 and are confident that you yourself are a guide to the blind, a light to those who are in darkness, 20 an instructor of the foolish, a teacher of babes, having the form of knowledge and truth in the law. 21 You, therefore, who teach another, do you not teach yourself? You who preach that a man should not steal, do you steal? 22 You who say, "Do not commit adultery," do you commit adultery? You who abhor idols, do you rob temples? 23 You who make your boast in the law, do you dishonor God through breaking the law? 24 For "the name of God is blasphemed among the Gentiles because of you," as it is written.
Circumcision of No Avail
25 For circumcision is indeed profitable if you keep the law; but if you are a breaker of the law, your circumcision has become uncircumcision. 26 Therefore, if an uncircumcised man keeps the righteous requirements of the law, will not his uncircumcision be counted as circumcision? 27 And will not the physically uncircumcised, if he fulfills the law, judge you who, even with your written code and circumcision, are a transgressor of the law? 28 For he is not a Jew who is one outwardly, nor is circumcision that which isoutward in the flesh; 29 but he is a Jew who is one inwardly; and circumcision is that of the heart, in the Spirit, not in the letter; whose praise is not from men but from God.
Matthew 5:33-41
Jesus Forbids Oaths
33 "Again you have heard that it was said to those of old, 'You shall not swear falsely, but shall perform your oaths to the Lord.' 34 But I say to you, do not swear at all: neither by heaven, for it is God's throne; 35 nor by the earth, for it is His footstool; nor by Jerusalem, for it is the city of the great King. 36 Nor shall you swear by your head, because you cannot make one hair white or black. 37 But let your 'Yes' be 'Yes,' and your 'No,' 'No.' For whatever is more than these is from the evil one.
Go the Second Mile
38 "You have heard that it was said, 'An eye for an eye and a tooth for a tooth.' 39 But I tell you not to resist an evil person. But whoever slaps you on your right cheek, turn the other to him also. 40 If anyone wants to sue you and take away your tunic, let him have your cloak also. 41 And whoever compels you to go one mile, go with him two.