Our obedience to God is a religious act that must be freely given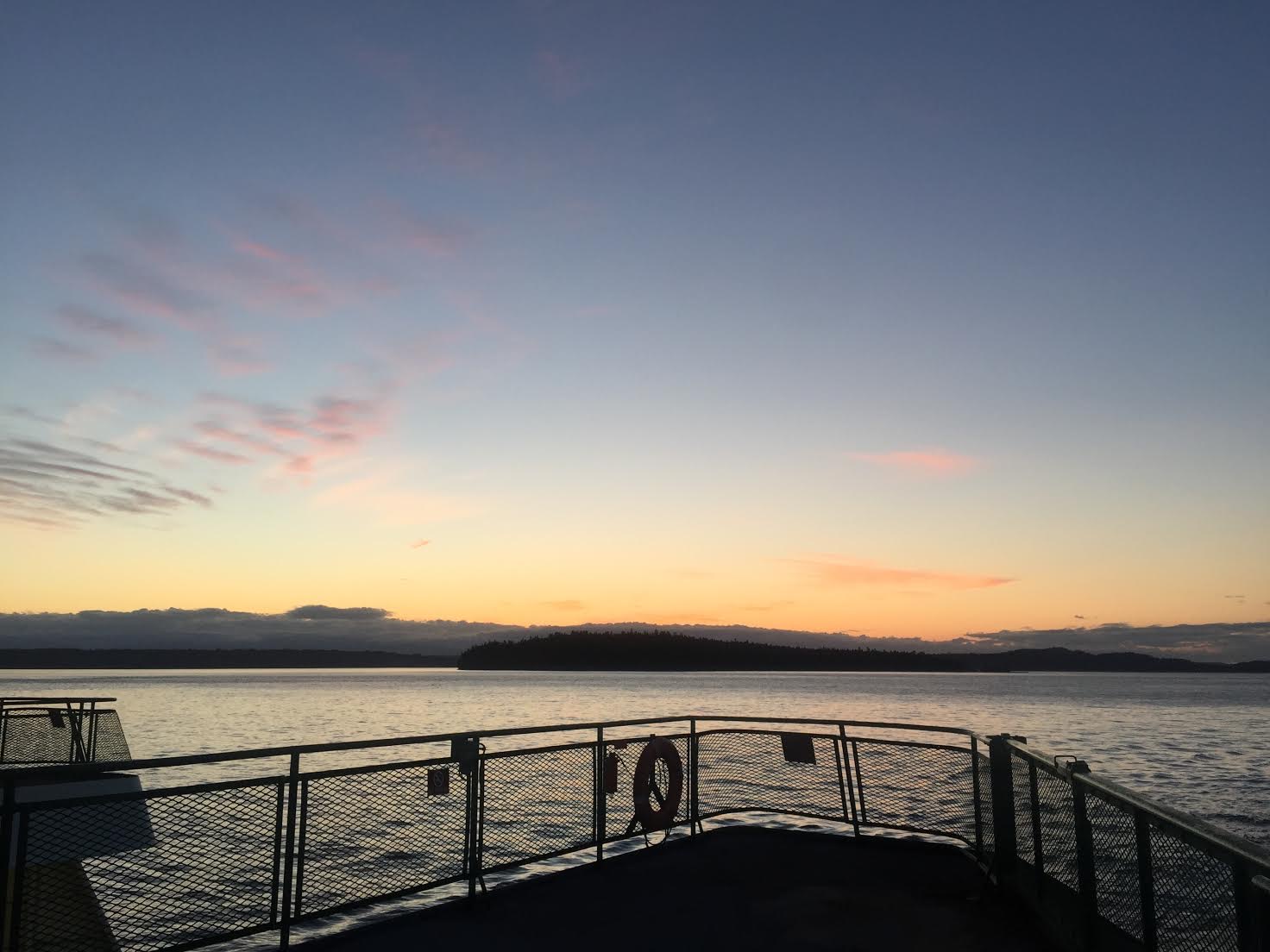 One of the primary differences between Islam and Christianity has to do with the basic view of the nature of God. Islam teaches total surrender to a God who demands submission. There is no invitation to enter into a relationship, freely, nor is there room for an individual to choose, or not choose to love his Creator, for the god of the Muslims is far above his creation, and there is no real possibility to have a personal relationship with this god.
By contrast, the God of Christianity is one Who invites us into a relationship that is personal, and like all relationships based on love, we are free to choose, or not, to commune with a God Who is, by His very nature, in relationship. The God worshiped in Trinity, and this image of the Trinity is the basis of the image of the Church, one of mutual love. The God we worship in Trinity, Father, Son and Holy Spirit, is One God, and our response to the invitation from this One God, is to enter into communion with our nous, soul, and body (our own triune nature).
There is no force behind this invitation, for we are free to choose, or not, just as any relationship based on love requires both parties to be free to choose, or not. Our obedience is a religious act that must be free, and it must be based on love.
Our Lord Jesus Christ taught using parables, precisely because he was inviting us to freely choose to follow him, and to keep the commandments. He showed us the way to eternal life, not by giving commands as the Son of God, but as a loving teacher Whose wisdom was imparted in a way that left the choice up to us. His Apostle Peter demonstrated this same style of teaching when he told his fellow disciples that he was going fishing. Peter didn't say they were going fishing, but only that he was going fishing, thus leaving his friends with a choice. They were free to go fishing, or not.
Muhammad, by contrast, gave his followers specific laws that must be followed, including total submission to god, and should they ever renounce Islam, they would face a penalty of death. This lack of freedom in the teachings of Muhammad has its roots in his failure to teach about the notion of person.
In Christ we have the image of the Pantocrator, a fresco that is traditionally the primary focus in the dome of an Orthodox temple. The Pantocrator is He Who holds all things in His hands, through His love and forbearance. This God of Christianity does not punish, He educates, just as Christ educated his disciples through the use of parables.
With love in Christ,
Abbot Tryphon
Sunday June 18, 2017 / June 5, 2017
2nd Sunday after Pentecost. All Russian Saints. Tone one.
Apostles' (Peter & Paul) Fast. Fish Allowed
All venerable and holy Fathers of the Holy Mount Athos (movable holiday on the 2nd Sunday of Pentecost).
All venerable and holy Fathers of Bulgaria (movable holiday on the 2nd Sunday of Pentecost).
"Kaluga" Icon of the Most Holy Theotokos (1771) (movable holiday on the first Sunday of the Apostles' Fast).
Hieromartyr Dorotheos, bishop of Tyre (361).
New Hieromartyr Michael priest (1931).
New Hieromartyr Nicholas priest (1943).
Translation of the relics of the Blessed Igor-George, tonsured Gabriel, great prince of Chernigov and Kiev (1150) to Chernigov.
Blessed Constantine, metropolitan of Kiev (1159).
Repose of St. Theodore Yaroslavich (1233), brother of St. Alexander Nevsky.
Finding of the relics (1599) of Venerables Jonah (1561) and Bassian, monks, of Petroma (Solovki).
Martyrs Marcian, Nicander, Hyperechius, Apollonius, Leonides, Arius, Gorgias, Selenias, Irenaeus, and Pambo, of Egypt (305-311).
Venerable Theodore the Wonderworker, hermit of the Jordan (583).
Venerable Anubius, confessor and anchorite of Egypt (5th c.).
Venerable Abba Dorotheos of Palestine (620).
"Igor" Icon of the Mother of God (1147).
Venerable Peter, monk, of Korisha, Serbia (1275) (Serbia).
New Martyr Mark of Smyrna, who suffered in Chios (1801) (Greek).
St. Illidius (Allyre), bishop of Clermont (385) (Gaul).
Hieromartyr Boniface (Wynfrith) of Crediton, England, archbishop of Mainz (Germany) (754) (Celtic & British).
Martyr Christopher of Rome (Greek).
Martyr Conon of Rome (Greek).
St. Dorotheus, abbot at Chiliokama on the Black Sea (11th c.).
Sts. Agapius and Nicodemus, stewards of Vatopedi (14th c.).
The Scripture Readings
Mark 16:1-8
He Is Risen
16 Now when the Sabbath was past, Mary Magdalene, Mary the mother of James, and Salome bought spices, that they might come and anoint Him. 2 Very early in the morning, on the first day of the week, they came to the tomb when the sun had risen. 3 And they said among themselves, "Who will roll away the stone from the door of the tomb for us?" 4 But when they looked up, they saw that the stone had been rolled away—for it was very large. 5 And entering the tomb, they saw a young man clothed in a long white robe sitting on the right side; and they were alarmed.
6 But he said to them, "Do not be alarmed. You seek Jesus of Nazareth, who was crucified. He is risen! He is not here. See the place where they laid Him. 7 But go, tell His disciples—and Peter—that He is going before you into Galilee; there you will see Him, as He said to you."
8 So they went out quickly and fled from the tomb, for they trembled and were amazed. And they said nothing to anyone, for they were afraid.
Romans 2:10-16
10 but glory, honor, and peace to everyone who works what is good, to the Jew first and also to the Greek. 11 For there is no partiality with God.
12 For as many as have sinned without law will also perish without law, and as many as have sinned in the law will be judged by the law 13 (for not the hearers of the law are just in the sight of God, but the doers of the law will be justified; 14 for when Gentiles, who do not have the law, by nature do the things in the law, these, although not having the law, are a law to themselves, 15 who show the work of the law written in their hearts, their conscience also bearing witness, and between themselves their thoughts accusing or else excusing them) 16 in the day when God will judge the secrets of men by Jesus Christ, according to my gospel.
Matthew 4:18-23
Four Fishermen Called as Disciples
18 And Jesus, walking by the Sea of Galilee, saw two brothers, Simon called Peter, and Andrew his brother, casting a net into the sea; for they were fishermen. 19 Then He said to them, "Follow Me, and I will make you fishers of men." 20 They immediately left their nets and followed Him.
21 Going on from there, He saw two other brothers, James the son of Zebedee, and John his brother, in the boat with Zebedee their father, mending their nets. He called them, 22 and immediately they left the boat and their father, and followed Him.
Jesus Heals a Great Multitude
23 And Jesus went about all Galilee, teaching in their synagogues, preaching the gospel of the kingdom, and healing all kinds of sickness and all kinds of disease among the people.