Forgiveness is the cure for judgment, anger, and resentment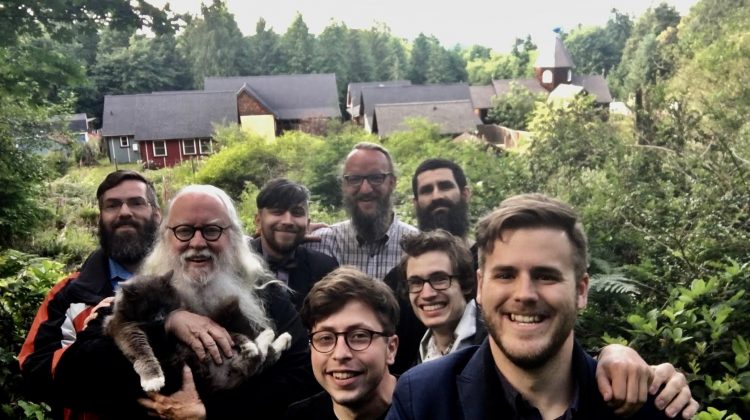 Our Lord Jesus Christ told us: "Judge not, and you shall not be judged. Condemn not, and you shall not be condemned. Forgive, and you shall be forgiven (Luke 6:37)." In the Our Father, the very prayer given to His disciples after Christ was asked to teach them to pray, we say the words "forgive us our debts as we forgive our debtors". These strong words make it clear that we are to forgive others if we expect God to forgive us.
Saint Tikhon of Zadonsk, in his book, "Journey to Heaven", says: "Do we forgive our neighbors their trespasses? God also forgives us in His mercy. Do we refuse to forgive? God, too, will refuse to forgive us. As we treat our neighbors, so also does God treat us. The forgiveness, then, of your sins or unforgiveness, and hence also your salvation or destruction, depend on you yourself, man. For without forgiveness of sins there is no salvation."
Throughout Christ's ministry He emphasized the need for us to be willing to forgive others, for if we expect to be forgiven, we must nurture a forgiving heart. If we hold grudges, and remember wrongs, we poison our souls, and love has no place in us.
"The drunkard, the fornicator, the proud – he will receive God's mercy. But he who does not want to forgive, to excuse, to justify consciously, intentionally… …that person closes himself to eternal life before God, and even more so in the present life. He is turned away and not heard (Elder Sampson of Russia)."
As we are quick to forgive our neighbors, so God also forgives us in His great and loving mercy. If we refuse to forgive, God, too, will refuse to forgive us. Our salvation or destruction, depend on our willingness to forgive others, for without forgiveness of sins there is no salvation.
Love in Christ,
Abbot Tryphon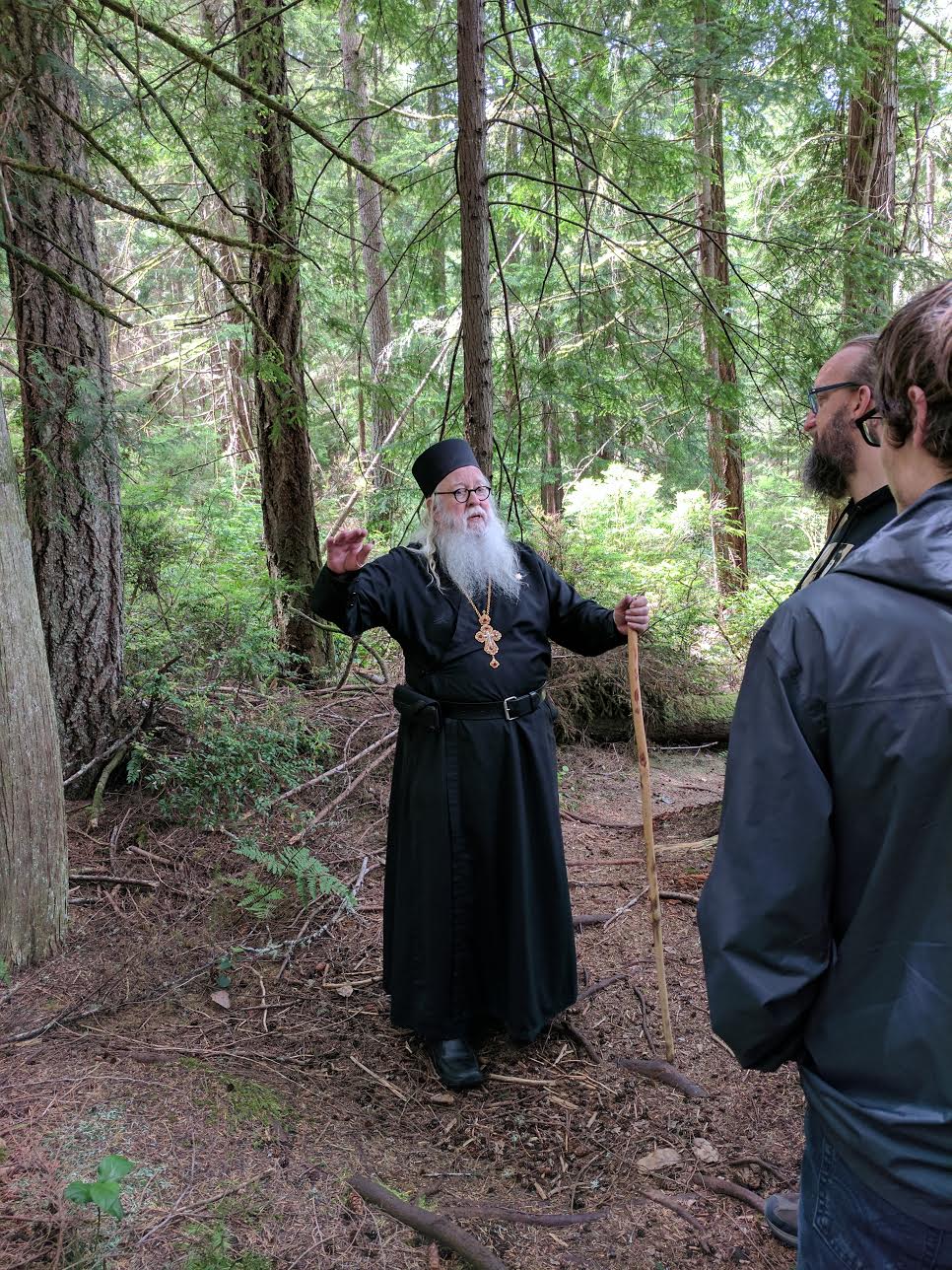 Photos: Members of the Salish Brotherhood of Saint John the Wonderworker are spending the week in retreat at the monastery.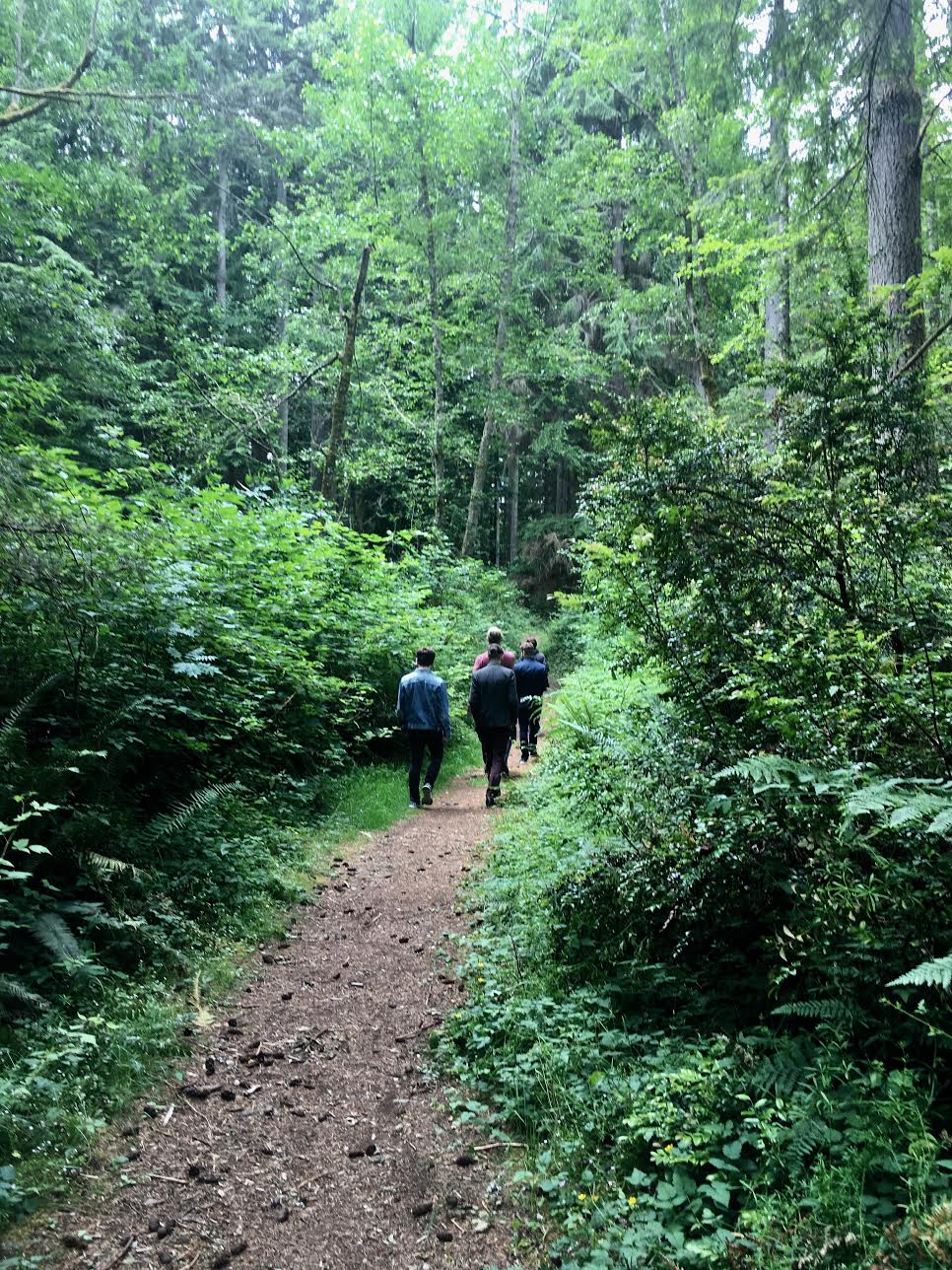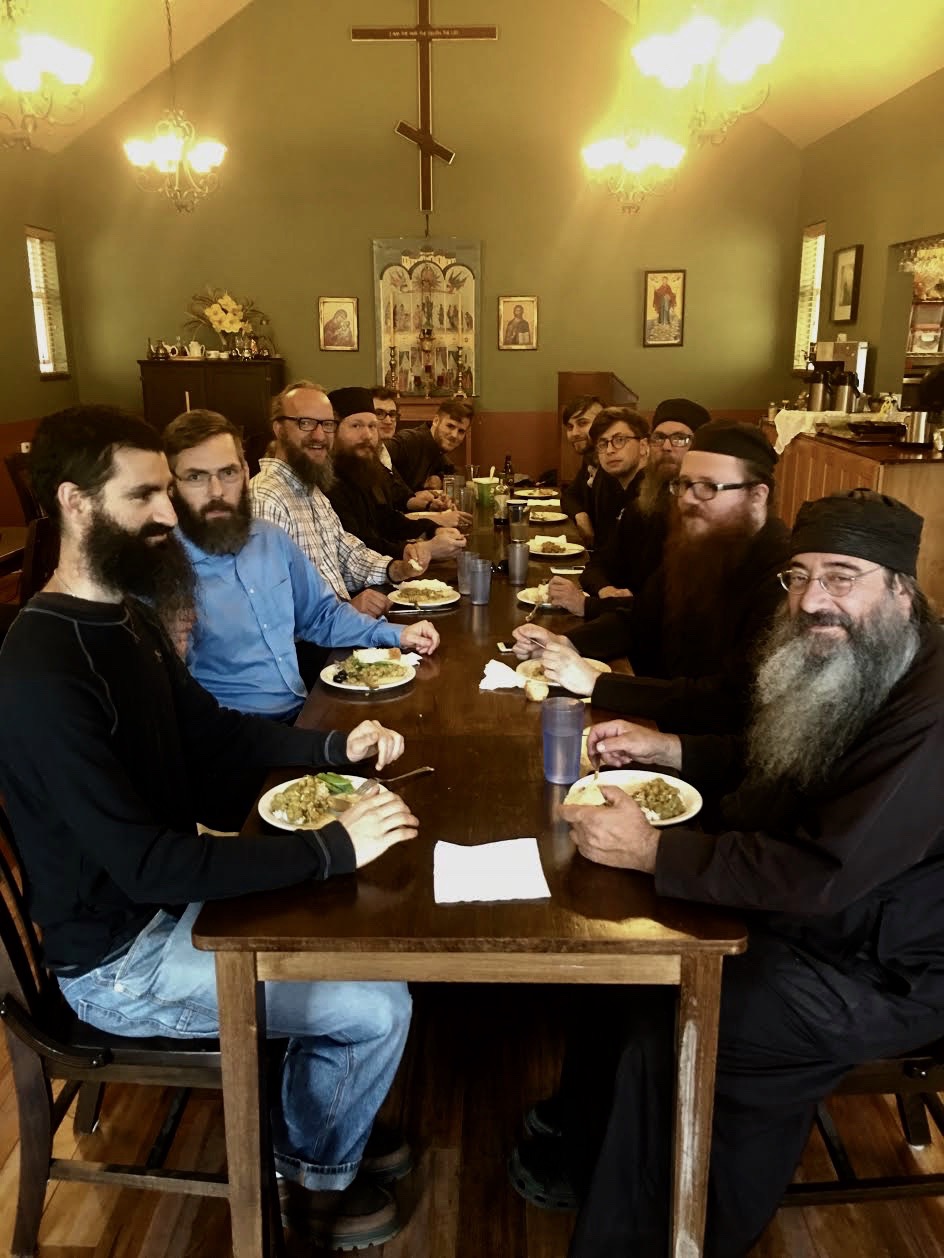 Thursday June 15, 2017 / June 2, 2017
2nd Week after Pentecost. Tone eight.
Apostles' (Peter & Paul) Fast. Food with Oil
St. Nicephorus the Confessor, patriarch of Constantinople (829).
Great-martyr John the New of Suceava, at Belgorod (Cetatea Alba) (1332).
Finding of the relics (1815) of St. Juliana, princess of Vyasma (1406).
"Kiev-Bratsk" Icon of the Mother of God (1654).
New Martyr Demetrius of Philadelphia (1657) (Greek).
Hieromartyr Pothinus, bishop of Lyons (177) (Gaul).
St. Odo, archbishop of Canterbury (959)) (Celtic & British).
New Martyr Constantine of the Hagarenes (Mt. Athos) (1819) (Greek).
Hieromartyr Erasmus of Ochrid, who reposed in peace, and 20,000 Martyrs with him (303) (Greek).
New Martyr John of Trebizond (Greek).
New Martyr Asprocastron (White Castle).
The Scripture Readings
Romans 5:10-16
10 For if when we were enemies we were reconciled to God through the death of His Son, much more, having been reconciled, we shall be saved by His life. 11 And not only that, but we also rejoice in God through our Lord Jesus Christ, through whom we have now received the reconciliation.
Death in Adam, Life in Christ
12 Therefore, just as through one man sin entered the world, and death through sin, and thus death spread to all men, because all sinned— 13 (For until the law sin was in the world, but sin is not imputed when there is no law. 14 Nevertheless death reigned from Adam to Moses, even over those who had not sinned according to the likeness of the transgression of Adam, who is a type of Him who was to come. 15 But the free gift is not like the offense. For if by the one man's offense many died, much more the grace of God and the gift by the grace of the one Man, Jesus Christ, abounded to many. 16 And the gift is not like that which came through the one who sinned. For the judgment which came from one offense resulted in condemnation, but the free gift which came from many offenses resulted in justification.
Matthew 8:23-27
Wind and Wave Obey Jesus
23 Now when He got into a boat, His disciples followed Him. 24 And suddenly a great tempest arose on the sea, so that the boat was covered with the waves. But He was asleep. 25 Then His disciples came to Him and awoke Him, saying, "Lord, save us! We are perishing!"
26 But He said to them, "Why are you fearful, O you of little faith?" Then He arose and rebuked the winds and the sea, and there was a great calm. 27 So the men marveled, saying, "Who can this be, that even the winds and the sea obey Him?"