More than acquittal and justification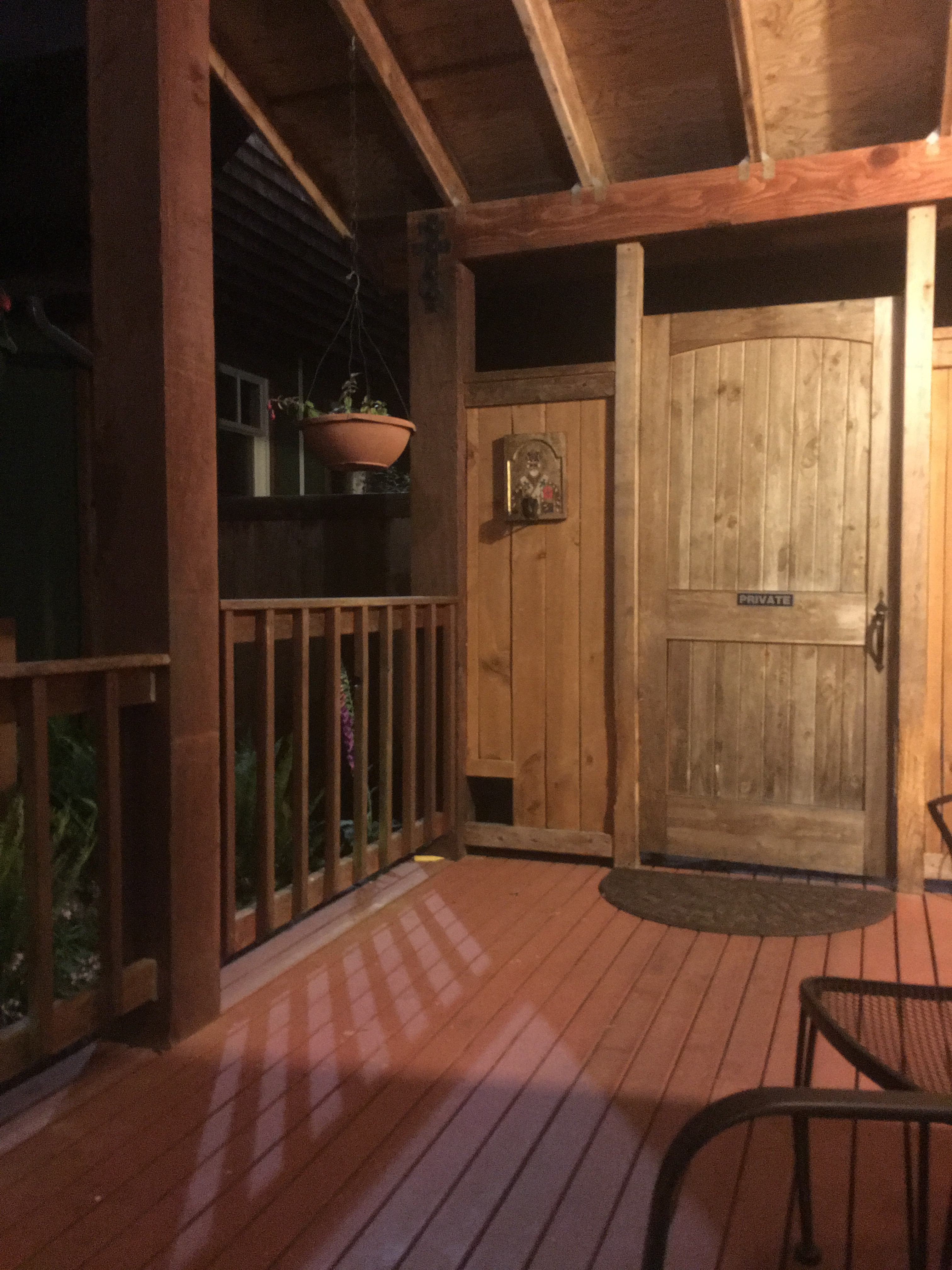 Salvation can not be explained in legalistic terms of acquittal and justification, for salvation is much more than simply being forgiven and getting into heaven. The close tie between faith and works, when it comes to the Orthodox view of salvation, is not about being "saved" by our works, for this is impossible. Works do not save us, but when placed in the context of a relationship, works do indeed have an eternal component.
Our "works" do not supplant the place of grace and faith with God, but are part of the whole experience in our relationship with God. Saint John Chrysostom (349-407), one of the greatest of the Church Fathers, and perhaps the greatest preacher in the history of the Church, wrote, "For Scripture says that faith has saved us. Put better: Since God willed it, faith has saved us. Now in what case, tell me, does faith save without itself doing anything at all? Faith's workings themselves are a gift of God, lest anyone should boast. What then is Paul saying? Not that God has forbidden works but that he has forbidden us to be justified by works. No one, Paul says, is justified by works, precisely in order that the grace and benevolence of God may become apparent."
The purging fire of God's presence is only a warmth for the one already purified with the good works done in this life. Yet the one who wastes this life, and does nothing to enhance his relationship with others through his good works, will have sacrificed a loving relationship with the God Who has called us into communion with Him. This person will experience the fire on judgement day as painful, for he who has not done good works in this life, will have done nothing to promote a sound relationship with the God Who has called us into a life of transformation. It is God's intent that this life bring us into holiness, preparing us for an eternity in the presence of God's holiness. If we have not been made holy, eternity in the presence of God, will be as a burning fire.
Our works do not earn us salvation, but neither are works unimportant. According to the Fathers, works make our communion with God fuller, and more complete. Our good works help us gain God's "likeness" in this life, and bring us into a joyful communion with Christ. The more we become like Christ, the more joy we will experience. Pain and suffering are the end result of our being less of God's likeness.
With love in Christ,
Abbot Tryphon
Sunday June 11, 2017 / May 29, 2017
1st Sunday after Pentecost. All Saints. Tone eight.
Eve of Apostles' (Peter & Paul) Fast.
Icons of the Mother of God "the Consoler of angry hearts" and "the Unbreakable Wall" (movable holiday on the Sunday of All Saints).
Virgin-martyr Theodosia of Tyre (308).
Repose of Blessed John of Ustiug, fool-for-Christ (1494).
Uncovering of the relics (2000) of Venerable Job, Schemamonk of Anzersk (1720).
New Hieromartyr John deacon and martyr Andrew (1938).
St. Luke, hierarch-surgeon of Simferopol (1961).
Commemoration of the First Ecumenical Council (325).
Virgin-martyr Theodosia of Constantinople (730).
Pskov-Pechersk Icon of the Most Holy Theotokos "Surety of Sinners".
The Icon of the Mother of God "Non-Slumbering Eye"("Nedremliuschee Oko").
The Icon of the Mother of God "Imperial" ("Tsesarkaya") Borovsk.
St. Alexander, patriarch of Alexandria (328).
New Martyr Andrew of Chios (1465) (Greek).
New Martyr John (or Nannus) at Smyrna (1802).
Blessed Constantine XII, last of the Byzantine emperors, martyred by the Turks (1453).
Hieromartyr Olbian, bishop of Aneus, and his disciples (Greek).
Martyrs Cyril, child Carellus, Primolus, Phinodus, Venustus, Gissinus, Alexander, Tredentius, and Jocunda at Caesarea in Cappadocia (253-259).
Righteouses John and Mary of Ustiug (13th c.).
The Scripture Readings
Matthew 28:16-20
The Great Commission
16 Then the eleven disciples went away into Galilee, to the mountain which Jesus had appointed for them. 17 When they saw Him, they worshiped Him; but some doubted.
18 And Jesus came and spoke to them, saying, "All authority has been given to Me in heaven and on earth. 19 Go therefore and make disciples of all the nations, baptizing them in the name of the Father and of the Son and of the Holy Spirit, 20 teaching them to observe all things that I have commanded you; and lo, I am with you always, even to the end of the age." Amen.
Hebrews 11:33-12:2
33 who through faith subdued kingdoms, worked righteousness, obtained promises, stopped the mouths of lions, 34 quenched the violence of fire, escaped the edge of the sword, out of weakness were made strong, became valiant in battle, turned to flight the armies of the aliens. 35 Women received their dead raised to life again.
Others were tortured, not accepting deliverance, that they might obtain a better resurrection. 36 Still others had trial of mockings and scourgings, yes, and of chains and imprisonment. 37 They were stoned, they were sawn in two, were tempted, were slain with the sword. They wandered about in sheepskins and goatskins, being destitute, afflicted, tormented— 38 of whom the world was not worthy. They wandered in deserts and mountains, in dens and caves of the earth.
39 And all these, having obtained a good testimony through faith, did not receive the promise, 40 God having provided something better for us, that they should not be made perfect apart from us.
The Race of Faith
12 Therefore we also, since we are surrounded by so great a cloud of witnesses, let us lay aside every weight, and the sin which so easily ensnares us, and let us run with endurance the race that is set before us, 2 looking unto Jesus, the author and finisher of ourfaith, who for the joy that was set before Him endured the cross, despising the shame, and has sat down at the right hand of the throne of God.
Matthew 10:32-33
Confess Christ Before Men
32 "Therefore whoever confesses Me before men, him I will also confess before My Father who is in heaven. 33 But whoever denies Me before men, him I will also deny before My Father who is in heaven.
Matthew 10:37-38
37 He who loves father or mother more than Me is not worthy of Me. And he who loves son or daughter more than Me is not worthy of Me. 38 And he who does not take his cross and follow after Me is not worthy of Me.
Matthew 19:27-30
27 Then Peter answered and said to Him, "See, we have left all and followed You. Therefore what shall we have?"
28 So Jesus said to them, "Assuredly I say to you, that in the regeneration, when the Son of Man sits on the throne of His glory, you who have followed Me will also sit on twelve thrones, judging the twelve tribes of Israel. 29 And everyone who has left houses or brothers or sisters or father or mother or wife or children or lands, for My name's sake, shall receive a hundredfold, and inherit eternal life. 30 But many who are first will be last, and the last first.