Children learn love of God by the example of their parents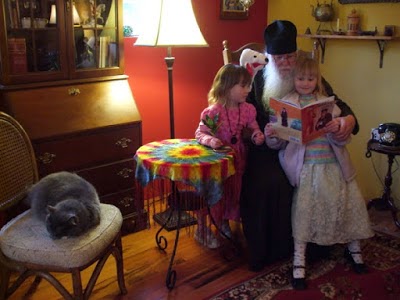 Every Orthodox parent wants their children to grow up attending Sunday Liturgies and staying active in the life of the Church throughout their lives. Yet many parents don't demonstrate the importance of having a personal relationship with God in front of their children. If you do not make God important, neither will your child.
Children observe their parents. They see hypocrisy and know when you are not following through with the teachings of the Church during the week. They hear when you take the Lord's name in vain. They notice when you reserve prayer to weekend service. They notice you only speaking of God on a Sunday morning.
Making the sign of the cross, lighting candles and burning incense only on Sundays teaches your children to compartmentalize their own faith, and leaves them defenseless in a world fulled with temptations and distractions from things that are of a spiritual nature. If you do not demonstrate the importance of prayer before your children, you will leave them defenseless in a world that hates Christ. Your children need to pray with you, read the scriptures with you, be taught the faith by you.
If you do not make your home a domestic church, your children will be lost to Christ, and Orthodoxy will not be lived out beyond your own grave. If they do not see you living a committed life in Christ, they will turn from the faith, and Orthodoxy will not survive into the next generation.
Love in Christ,
Abbot Tryphon
Photo: A friend and benefactor, Ivan Danzig, is visiting the monastery from Dumfries, VA.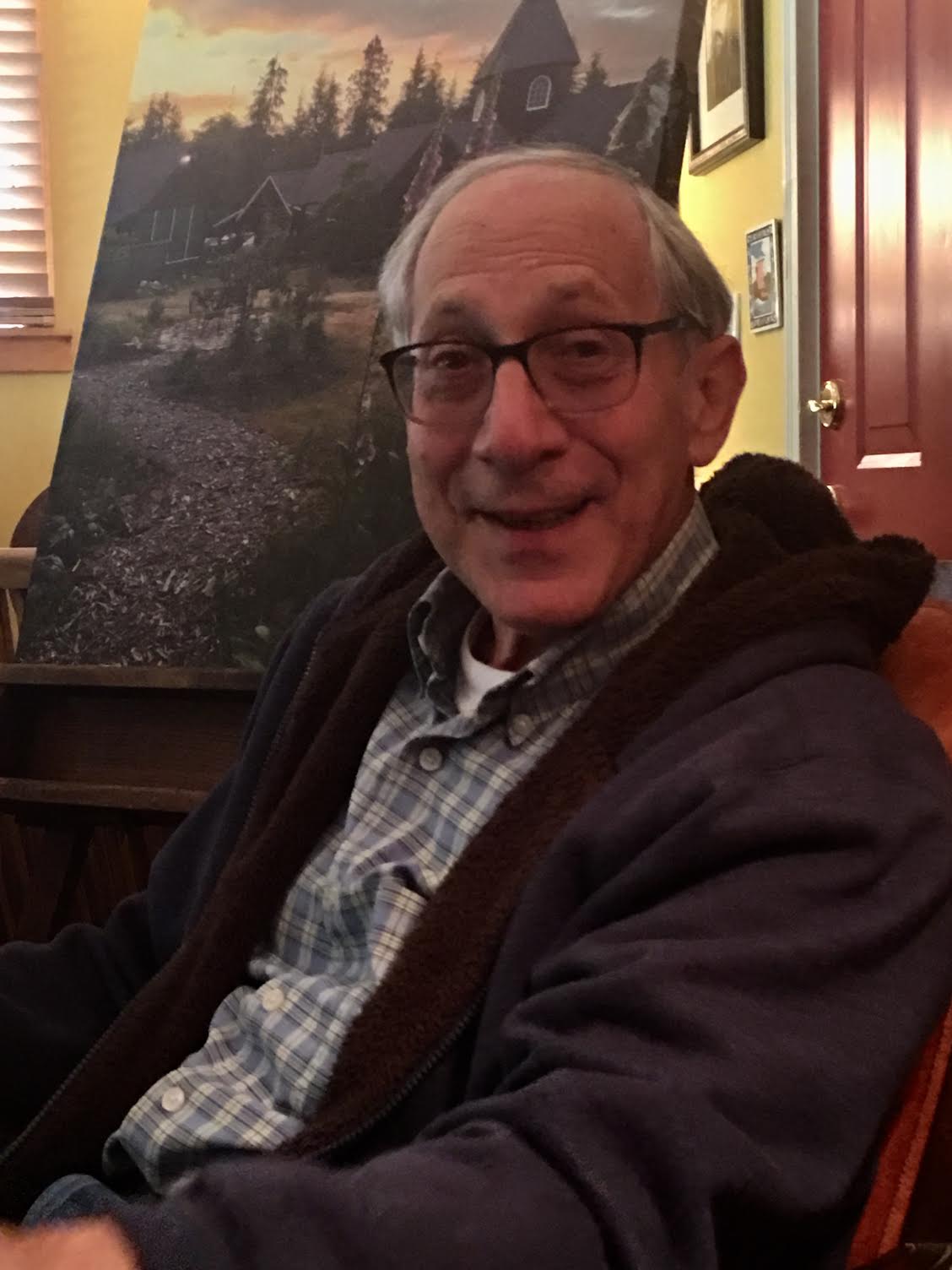 Thursday May 18, 2017 / May 5, 2017
Fifth Week of Pascha. Tone four.
Great-martyr Irene of Thessalonica (1st-2nd c.).
New Hieromartyr Nicholas priest (1919).
Uncovering of the relics of Venerable James, abbot of Zhelezny Bor (1613).
Icon of the Most Holy Theotokos, "Inexhaustible Cup" (1878).
Martyrs Neophytus, Gaius, and Gaianus.
Venerable Adrian, abbot of Monza Monastery (1619).
Sts. Martin and Heraclius, of Illyria (4th c.).
New Monk-martyr Ephraim of Nea Makri (1426) (Greek).
Venerable Euthymius, the Wonderworker, bishop of Maditos in Thrace (11th c.) (Greek).
St. Eulogius the Confessor, bishop of Edessa (386).
St. Hilary of Arles (449).
Venerable Barlaam of Serpukhov (1377).
St. Hydrock of Cornwall.
Translation of the relicts of St. Aldhelm, bishop of Sherborne.
The Scripture Readings
Acts 14:20-27
20 However, when the disciples gathered around him, he rose up and went into the city. And the next day he departed with Barnabas to Derbe.
Strengthening the Converts
21 And when they had preached the gospel to that city and made many disciples, they returned to Lystra, Iconium, and Antioch, 22 strengthening the souls of the disciples, exhorting them to continue in the faith, and saying, "We must through many tribulations enter the kingdom of God." 23 So when they had appointed elders in every church, and prayed with fasting, they commended them to the Lord in whom they had believed. 24 And after they had passed through Pisidia, they came to Pamphylia. 25 Now when they had preached the word in Perga, they went down to Attalia. 26 From there they sailed to Antioch, where they had been commended to the grace of God for the work which they had completed.
27 Now when they had come and gathered the church together, they reported all that God had done with them, and that He had opened the door of faith to the Gentiles.
John 9:39-10:9
39 And Jesus said, "For judgment I have come into this world, that those who do not see may see, and that those who see may be made blind."
40 Then some of the Pharisees who were with Him heard these words, and said to Him, "Are we blind also?"
41 Jesus said to them, "If you were blind, you would have no sin; but now you say, 'We see.' Therefore your sin remains.
Jesus the True Shepherd
10 "Most assuredly, I say to you, he who does not enter the sheepfold by the door, but climbs up some other way, the same is a thief and a robber. 2 But he who enters by the door is the shepherd of the sheep. 3 To him the doorkeeper opens, and the sheep hear his voice; and he calls his own sheep by name and leads them out. 4 And when he brings out his own sheep, he goes before them; and the sheep follow him, for they know his voice. 5 Yet they will by no means follow a stranger, but will flee from him, for they do not know the voice of strangers." 6 Jesus used this illustration, but they did not understand the things which He spoke to them.
Jesus the Good Shepherd
7 Then Jesus said to them again, "Most assuredly, I say to you, I am the door of the sheep. 8 All who ever came before Me are thieves and robbers, but the sheep did not hear them. 9 I am the door. If anyone enters by Me, he will be saved, and will go in and out and find pasture.