Imparting wisdom to the next generation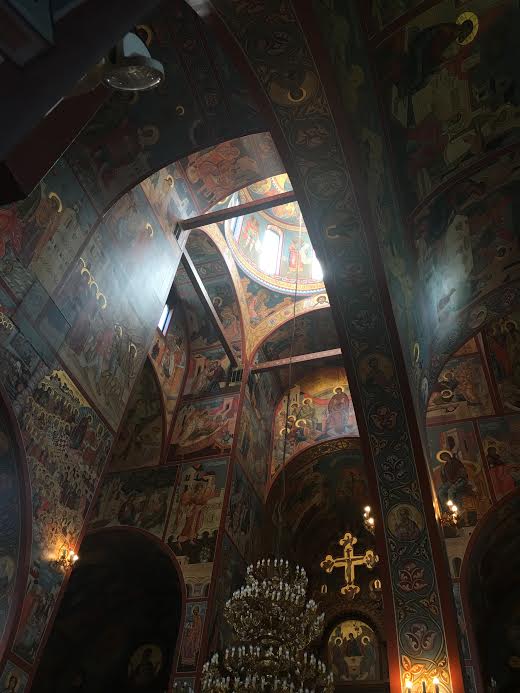 We are living in an age that has witnessed changes on a massive scale as never before. The way we communicate has changed with the coming of the internet, with information available that would have required a library and advanced degrees to access in the past. Ideas and information are available that leave our youth with choices that were never available a generation ago.
As well, moral norms have changed. Values and lifestyles that would never have been seen as acceptable in the past have become part of mainstream. Same sex marriage, an extremely high divorce rate, children being raise by unwed parents, and profane music that sounds like it came from the underworld (which inspired it, I'm sure), now reign as normal. Child sexual abuse is reaching shocking numbers, with clergy, boy scout leaders, coaches and police officers under arrest.
With the environmental crisis threatening our very planet, and increased political unrest spreading, hope is fading. Our world is now polarized in ways that are mind boggling, and the economy has lowered the hopes and expectations of a whole generation.
With all that has changed in our world, is it any wonder young people are abandoning the Christian faith in droves? With the youthful questioning of authority, it is not enough to simply expect them to accept the authority of bishops, priests, and the traditions and teachings of the Church. There needs to be a change in the way we of the older generations communicate with our youth.
The Imparting of Wisdom
In this age of information we must demonstrate to our youth the difference between information and wisdom. Wisdom is that which is passed down, imparting  substance and enlightenment. Wisdom is not about information, and does not compete with worldly knowledge. Wisdom need not be in conflict with science, nor be linked to narrow mindedness. Wisdom is that which not only connects us to the best of human knowledge and experience, but links us to that which is eternal. Wisdom gives us the ability to relate to our Creator, to our culture and to others. The urgency of imparting this message is great, for we have a whole generation that is in danger of losing faith in God.
It is not enough to expect our young people to attend services if we do not listen to them, respect them, and try to understand the world that is confronting them. They are growing up in a different world than people of my generation experienced, and this important difference must be acknowledged and respected. We can't simply teach the truth to our youth, we must live it in a way that makes it real for them. We  must be patient with them, be open to their struggles and non-confrontational when they disagree with us, or we will lose them forever to Christ.
Today's young people have the same hopes and dreams that previous generations held, but this fast changing world is depriving them of hope. Nihilism has become the religion of countless numbers of our youth, with the result that life has become meaningless . The information age has driven God out of societal, cultural and governmental prominence, resulting in mass disbelief.
We who are of the older generations must witness to the wealth of truth that is in the ancient knowledge and wisdom of the Church by demonstrating it's worth in how we live. If young people do not see a genuine living out of the Faith in us, they will keep looking for truth in directions that will take them far from it. Young people are worthy of our love and respect, and worthy of sharing with us the life in Christ that is their heritage as well. The Church will not be a draw to our youth unless her members demonstrate holiness of life and reach out with love, patience and understanding, offering something that is seen as real by today's young people.
Finally, today's young people need to see joy in the hearts of those of us who have taken on Christ. If we do not have joy in our hearts, the youth will see nothing that is attractive to them, and will continue in the wasteland of consumerism, materialism, nihilism, and all hope for the future of our planet will have died.
Love in Christ,
Abbot Tryphon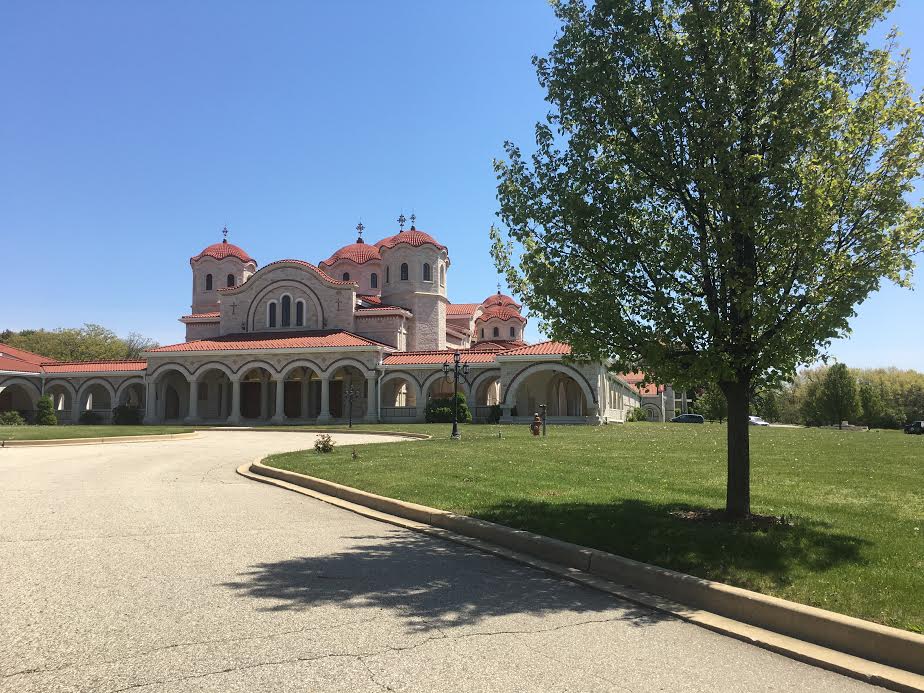 Photos: After the IOCC Frontline conference in Chicago, I traveled to Holy Protection Serbian Orthodox Monastery in Third Lake, Illinois, where I've had a few days in retreat, and visiting with my old friend, Hieromonk Mark, a member of this community. On Monday Father Mark drove me to visit Saint John Chrysostom Women's Greek Orthodox Monastery, in Pleasant Prairie Wisconsin.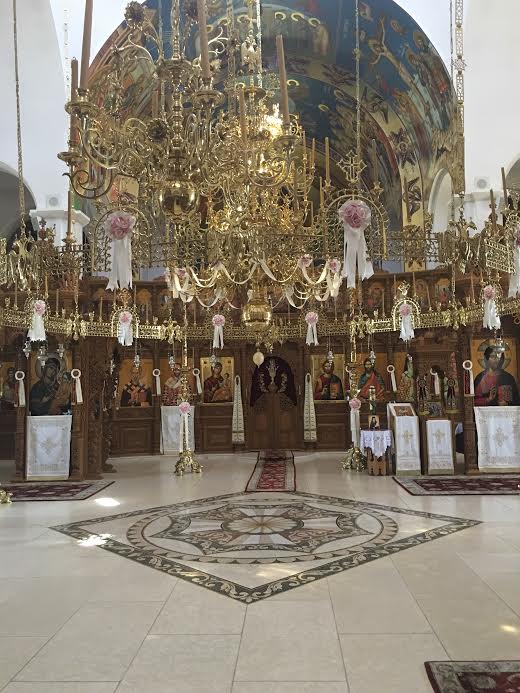 Tuesday May 16, 2017 / May 3, 2017
Fifth Week of Pascha. Tone four.
Martyrs Timothy the Reader and his wife Maura of Antinoe in Egypt (286).
Venerable Theodosius, abbot of the Kiev Caves Monastery and founder of cenobitic monasticism in Russia (1074).
Venerable Peter the Wonderworker, bishop of Argos (10th c.).
New Hieromartyr Nicholas priest (1941).
Venerables Juliana (1393) and Eupraxia (1394) of Moscow.
St. Theophanes of Vatopedi, metropolitan of Peritheorion (14th c.).
Translation of the Dormition Icon of the Mother of God from Constantinople to the Kiev-Pechersk Far Caves (1073).
Pechersk Not-Wrought-by-Hand (1085), "Pechersk" (with Sts. Anthony and Theodosius) (1085), "Sven-Caves" (1288), "Yaskinsky"and Vlakhernsky" Icons of the Mother of God
St. Ansfried, bishop of Utrecht (1010).
Venerable Ecumenius the Wonderworker, bishop of Tricca (Greek).
Translation of the relics of Venerable Luke of Mt. Stirion (Greek).
New Martyr Ahmet the Calligrapher of Constantinople (Greek).
New Martyr Mary of Crete. (Greek).
St. Mamai, Catholicos of Georgia (744) (Georgia).
Venerable Fathers Michael and Arsenius the Georgians (9th c.) (Georgia).
Martyr Paul of Vilnius, Lithuania (17th c.).
Great-martyr Xenia the Wonderworker of Peloponnesus.
St. Glywys of Corwall.
The Scripture Readings
Luke 6:17-23
Jesus Heals a Great Multitude
17 And He came down with them and stood on a level place with a crowd of His disciples and a great multitude of people from all Judea and Jerusalem, and from the seacoast of Tyre and Sidon, who came to hear Him and be healed of their diseases, 18 as well as those who were tormented with unclean spirits. And they were healed. 19 And the whole multitude sought to touch Him, for power went out from Him and healed them all.
The Beatitudes
20 Then He lifted up His eyes toward His disciples, and said:
"Blessed are you poor,
For yours is the kingdom of God.
21 Blessed are you who hunger now,
For you shall be filled.
Blessed are you who weep now,
For you shall laugh.
22 Blessed are you when men hate you,
And when they exclude you,
And revile you, and cast out your name as evil,
For the Son of Man's sake.
23 Rejoice in that day and leap for joy!
For indeed your reward is great in heaven,
For in like manner their fathers did to the prophets.
Acts 12:25-13:12
Barnabas and Saul Appointed
25 And Barnabas and Saul returned from Jerusalem when they had fulfilled their ministry, and they also took with them John whose surname was Mark.
13 Now in the church that was at Antioch there were certain prophets and teachers: Barnabas, Simeon who was called Niger, Lucius of Cyrene, Manaen who had been brought up with Herod the tetrarch, and Saul. 2 As they ministered to the Lord and fasted, the Holy Spirit said, "Now separate to Me Barnabas and Saul for the work to which I have called them." 3 Then, having fasted and prayed, and laid hands on them, they sent them away.
Preaching in Cyprus
4 So, being sent out by the Holy Spirit, they went down to Seleucia, and from there they sailed to Cyprus. 5 And when they arrived in Salamis, they preached the word of God in the synagogues of the Jews. They also had John as their assistant.
6 Now when they had gone through the island to Paphos, they found a certain sorcerer, a false prophet, a Jew whose name wasBar-Jesus, 7 who was with the proconsul, Sergius Paulus, an intelligent man. This man called for Barnabas and Saul and sought to hear the word of God. 8 But Elymas the sorcerer (for so his name is translated) withstood them, seeking to turn the proconsul away from the faith. 9 Then Saul, who also is called Paul, filled with the Holy Spirit, looked intently at him 10 and said, "O full of all deceit and all fraud, you son of the devil, you enemy of all righteousness, will you not cease perverting the straight ways of the Lord? 11 And now, indeed, the hand of the Lord is upon you, and you shall be blind, not seeing the sun for a time."
And immediately a dark mist fell on him, and he went around seeking someone to lead him by the hand. 12 Then the proconsul believed, when he saw what had been done, being astonished at the teaching of the Lord.
John 8:51-59
51 Most assuredly, I say to you, if anyone keeps My word he shall never see death."
52 Then the Jews said to Him, "Now we know that You have a demon! Abraham is dead, and the prophets; and You say, 'If anyone keeps My word he shall never taste death.' 53 Are You greater than our father Abraham, who is dead? And the prophets are dead. Who do You make Yourself out to be?"
54 Jesus answered, "If I honor Myself, My honor is nothing. It is My Father who honors Me, of whom you say that He is your God.55 Yet you have not known Him, but I know Him. And if I say, 'I do not know Him,' I shall be a liar like you; but I do know Him and keep His word. 56 Your father Abraham rejoiced to see My day, and he saw it and was glad."
57 Then the Jews said to Him, "You are not yet fifty years old, and have You seen Abraham?"
58 Jesus said to them, "Most assuredly, I say to you, before Abraham was, I AM."
59 Then they took up stones to throw at Him; but Jesus hid Himself and went out of the temple, going through the midst of them, and so passed by.