Ministering to people caught up in natural disasters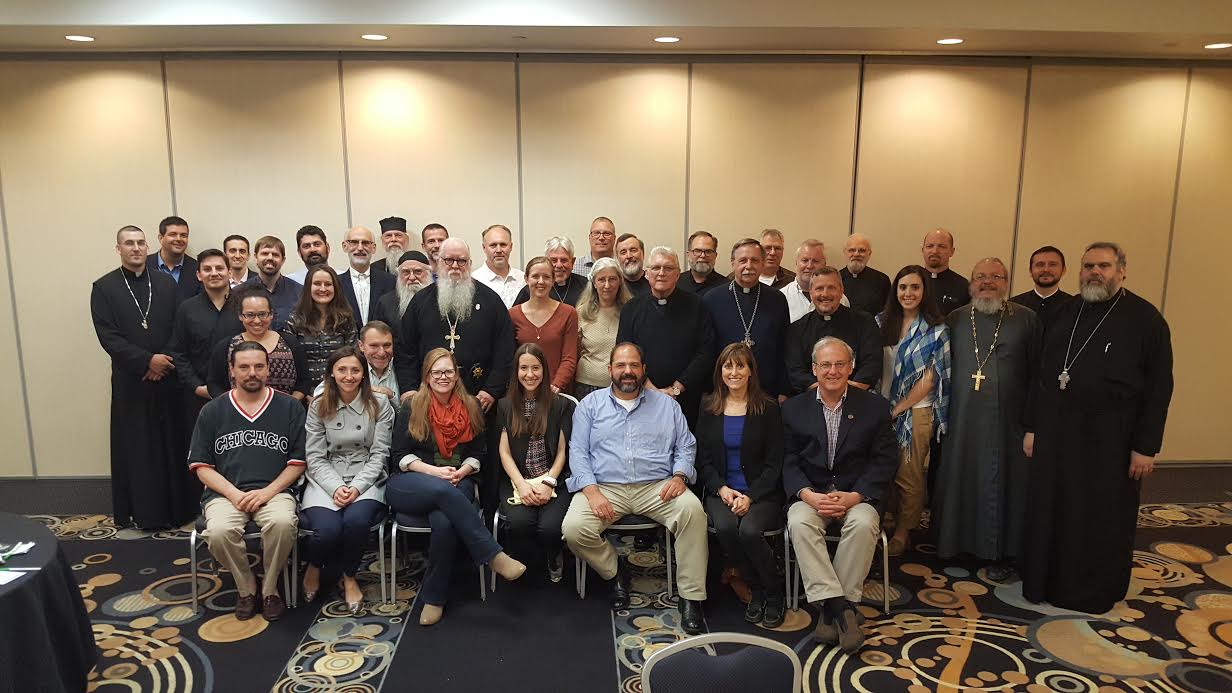 Frontline, the International Orthodox Christian Charities disaster dispatch team, held its annual training seminary in Chicago. Orthodox priests and lay people who serve under the umbrella of Frontline minister to people whose lives have been turned upside down during major disasters. Putting the words of the gospels to work, Frontline Chaplains serve as God's presence during extreme crisis while bringing comfort people who have lost everything, and desperately need the help of those who answer the call of Christ to reach out with love and support.
Orthodox Frontline volunteers are trained professionals who respond to disasters within the United States. These disasters are often natural disasters including tornados, floods, hurricanes, wildfires or earthquakes. However, the Frontline team may also respond to man-made disasters, including acts of terrorism. The Frontline team is focused on providing Emotional and Spiritual Care (ESC) after a disaster; however, they may also find themselves helping to do debris removal or muck-outs.
At the heart of this chaplaincy program is the love of Jesus Christ, and a compassionate heart that is formed by a relationship with this very Christ. The chaplains run towards bad situations that would turn others in the opposite direction, making God present in the midst of tragedy, and making manifest Christ in the midst of horrendous moments in the life of those whom they are called to serve. Frontline chaplains bring aid and comfort during those moments when no words can be found to comfort those experiencing great loss. These chaplains sacrifice their own comfort zone so that Christ may be made manifest in the most broken of moments.
Chaplaincy is a unique calling, one that takes special training and deep commitment. It is not for the faint hearted, but is a vocation that is as challenging as it is satisfying. The chaplains are  instruments of reconciliation between God and the communities, families, and individuals affected by tragic events.
Please pray for the holy work of Frontline, and all the priests and lay volunteers who have answered God's call to serve as agents of mercy and compassion. ,
With love in Christ,
Abbot Tryphon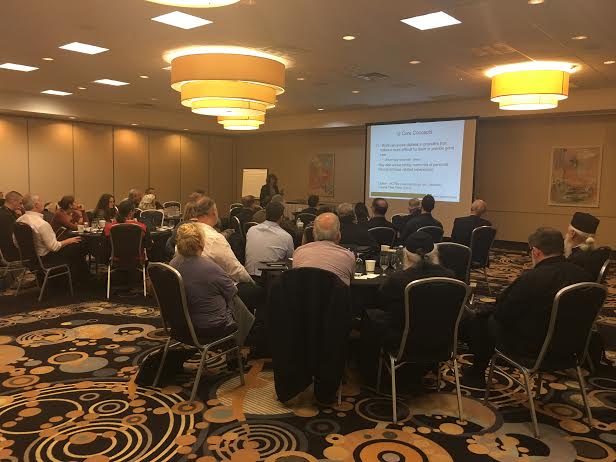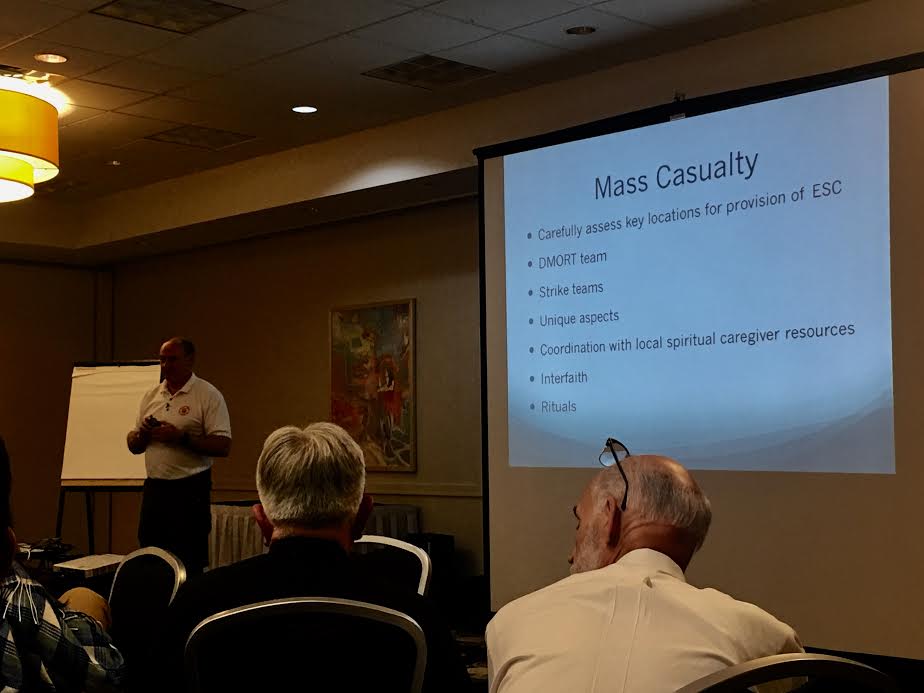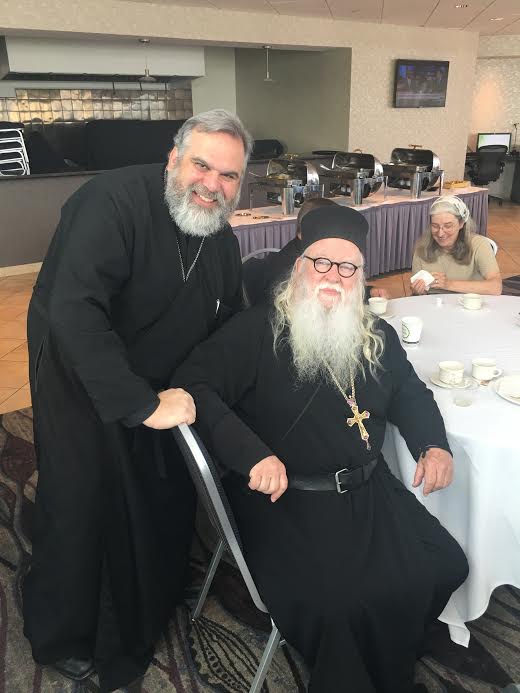 Saturday May 13, 2017 / April 30, 2017
Fourth Week of Pascha. Tone three.
Synaxis of New Martyrs of Butovo (movable holiday on the Saturday after the Pascha).
Holy Apostle James, the brother of St. John the Theologian (44).
Uncovering of the relics (1558) of St. Nicetas, bishop of Novgorod (1108).
St. Ignatius (Brianchaninov), Bishop of the Caucasus and Stavropol (1867).
St. Donatus, bishop of Euroea in Epirus (387).
Uncovering of the relics of Hieromartyr Basil, bishop of Amasea (322).
Martyr Maximus of Ephesus.
New Martyr Argyra of Prussa (1725).
Venerable Clement the Hymnographer, abbot of the Studion (9th c.).
Icon of the Most Holy Theotokos "Of the Passion".
Translation of the relics of Venerable Sabbas, abbot of Zvenigorod Monastery.
St. Erconwald, bishop of London ( 693) (Celtic & British).
Martyrs Eutropius and Estelle of Saintes (3rd. c.) (Gaul).
Sts. Quintian and Atticus (Greek).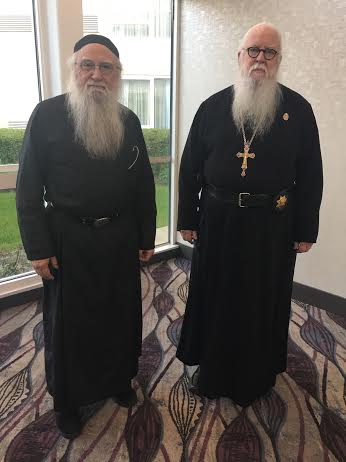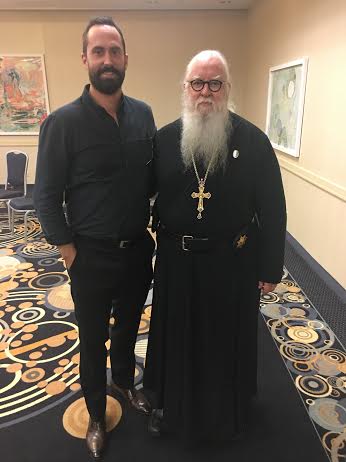 The Scripture Readings
John 21:15-25
Jesus Restores Peter
15 So when they had eaten breakfast, Jesus said to Simon Peter, "Simon, son of Jonah, do you love Me more than these?"
He said to Him, "Yes, Lord; You know that I love You."
He said to him, "Feed My lambs."
16 He said to him again a second time, "Simon, son of Jonah, do you love Me?"
He said to Him, "Yes, Lord; You know that I love You."
He said to him, "Tend My sheep."
17 He said to him the third time, "Simon, son of Jonah, do you love Me?" Peter was grieved because He said to him the third time, "Do you love Me?"
And he said to Him, "Lord, You know all things; You know that I love You."
Jesus said to him, "Feed My sheep. 18 Most assuredly, I say to you, when you were younger, you girded yourself and walked where you wished; but when you are old, you will stretch out your hands, and another will gird you and carry you where you do not wish."19 This He spoke, signifying by what death he would glorify God. And when He had spoken this, He said to him, "Follow Me."
The Beloved Disciple and His Book
20 Then Peter, turning around, saw the disciple whom Jesus loved following, who also had leaned on His breast at the supper, and said, "Lord, who is the one who betrays You?" 21 Peter, seeing him, said to Jesus, "But Lord, what about this man?"
22 Jesus said to him, "If I will that he remain till I come, what is that to you? You follow Me."
23 Then this saying went out among the brethren that this disciple would not die. Yet Jesus did not say to him that he would not die, but, "If I will that he remain till I come, what is that to you?"
24 This is the disciple who testifies of these things, and wrote these things; and we know that his testimony is true.
25 And there are also many other things that Jesus did, which if they were written one by one, I suppose that even the world itself could not contain the books that would be written. Amen.
Acts 12:1-11
Herod's Violence to the Church
12 Now about that time Herod the king stretched out his hand to harass some from the church. 2 Then he killed James the brother of John with the sword. 3 And because he saw that it pleased the Jews, he proceeded further to seize Peter also. Now it was duringthe Days of Unleavened Bread. 4 So when he had arrested him, he put him in prison, and delivered him to four squads of soldiers to keep him, intending to bring him before the people after Passover.
Peter Freed from Prison
5 Peter was therefore kept in prison, but constant prayer was offered to God for him by the church. 6 And when Herod was about to bring him out, that night Peter was sleeping, bound with two chains between two soldiers; and the guards before the door were keeping the prison. 7 Now behold, an angel of the Lord stood by him, and a light shone in the prison; and he struck Peter on the side and raised him up, saying, "Arise quickly!" And his chains fell off his hands. 8 Then the angel said to him, "Gird yourself and tie on your sandals"; and so he did. And he said to him, "Put on your garment and follow me." 9 So he went out and followed him, and did not know that what was done by the angel was real, but thought he was seeing a vision. 10 When they were past the first and the second guard posts, they came to the iron gate that leads to the city, which opened to them of its own accord; and they went out and went down one street, and immediately the angel departed from him.
11 And when Peter had come to himself, he said, "Now I know for certain that the Lord has sent His angel, and has delivered me from the hand of Herod and from all the expectation of the Jewish people."
John 8:31-42
The Truth Shall Make You Free
31 Then Jesus said to those Jews who believed Him, "If you abide in My word, you are My disciples indeed. 32 And you shall know the truth, and the truth shall make you free."
33 They answered Him, "We are Abraham's descendants, and have never been in bondage to anyone. How can You say, 'You will be made free'?"
34 Jesus answered them, "Most assuredly, I say to you, whoever commits sin is a slave of sin. 35 And a slave does not abide in the house forever, but a son abides forever. 36 Therefore if the Son makes you free, you shall be free indeed.
Abraham's Seed and Satan's
37 "I know that you are Abraham's descendants, but you seek to kill Me, because My word has no place in you. 38 I speak what I have seen with My Father, and you do what you have seen with your father."
39 They answered and said to Him, "Abraham is our father."
Jesus said to them, "If you were Abraham's children, you would do the works of Abraham. 40 But now you seek to kill Me, a Man who has told you the truth which I heard from God. Abraham did not do this. 41 You do the deeds of your father."
Then they said to Him, "We were not born of fornication; we have one Father—God."
42 Jesus said to them, "If God were your Father, you would love Me, for I proceeded forth and came from God; nor have I come of Myself, but He sent Me.