The importance of discovering God for oneself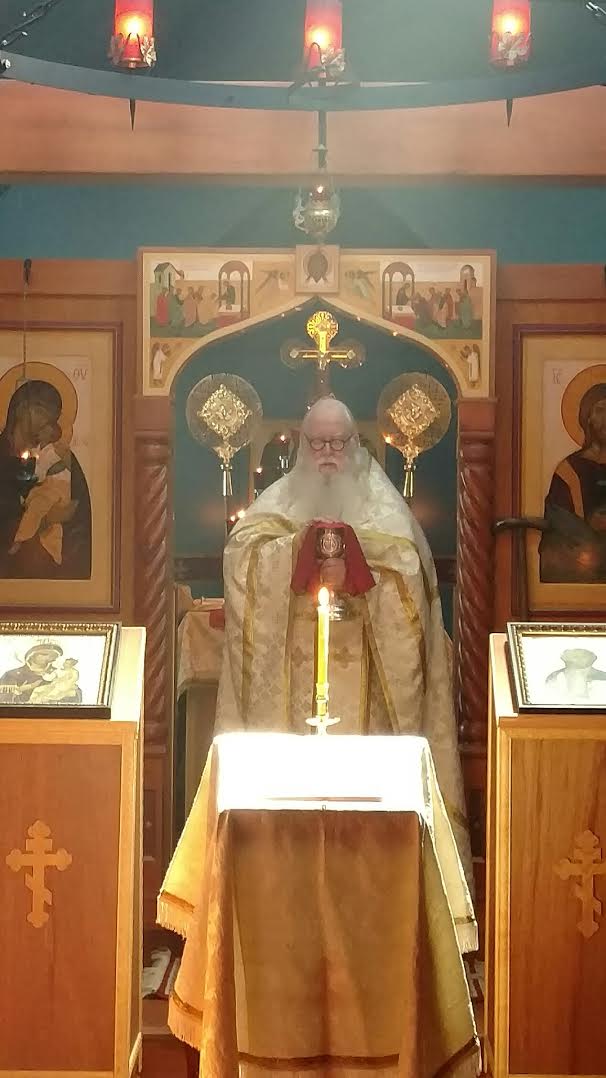 Some time ago I had the mother of a boy of about thirteen arrive at the monastery, son in tow. She was upset because her son had declared himself an atheist and she was afraid he was in danger of eternal damnation. I sat down with the boy and told him that each one of us has to come to a personal awareness of the reality of God for ourselves. Doubting the existence of God, I told him, is all part of building a personal relationship with God. If we simply go through the motions without seeking a real relationship, we might as well be atheists. My own youth was filled with great spiritual struggle, as I sought to fill the void I felt within my heart.
Most young people struggle with questions about things eternal. It is part of relationship building. Like the young lad who visited with his mom, I struggled with doubt. The only difference was that my struggle happened during my college days. It was a period of time when I was filled with anxiety about the future, and fearful of making the wrong decisions. I understand the issues facing young people today because I was a young man with the same fears, and struggling with many of the same issues.
Knowing as I do now the importance of being honest, I told the mother to let her son explore for himself the reality of God. It was better for him to question the existence of God than to simply feign belief. At the same time I told the boy he needed to attend church with his family because it was important to be obedient to his parents and supportive of his younger brother. After all, one does not tell his parents that he's not going to attend school just because he doesn't see his studies as important.
The God this boy was rejecting was the very false image of God that I have long rejected. The God I have come to know personally is not the same god I rejected in my youth. The God revealed in Jesus Christ is the One Whom I've personally experienced and Who first sought me out.
If we are to have a personal relationship with God we must be open and honest and unafraid to question. The Lord wants us to be real with Him. Like the sound relationship that one sees in a long and successful marriage, a relationship with God must first and foremost be based in honesty and truth. Love and trust come with time and experience. Our relationship with God is something that builds over time, and like all good relationships results in a sense of peace and certainty.
It is this peace and joy that I want to impart to young people. My personal relationship with Christ is something that I want to share, and not just with Orthodox youth who may make a pilgrimage to the monastery. I KNOW God exists because I've experienced His great love in a personal way, and it is this certainty of the reality of God that leads me to reach out to others. They, like me, need to discover God for themselves, and build upon a relationship that began with their conception.
With love in Christ,
Abbot Tryphon
Friday May 26, 2017 / May 13, 2017
Afterfeast of the Ascension. Tone five.
Fast. Fish Allowed
Virgin-martyr Glyceria at Heraclea (141) and with her Martyr Laodicius, jailer of St. Glyceria.
New Hieromartyrs Basil, Alexander and Christopher, Hieromartyr Macarius and Martyr Sergius (1922).
103 New Hieromartyrs of Cherkassk (20th c.).
Righteous Virgin Glyceria of Novgorod (1522).
Translation of the relics of St. Macarius, archimandrite of Obruch or Kanev (1678).
Martyr Alexander of Rome (298).
St. Pausicacius, bishop of Synnada (606).
St. George the Confessor of Constantinople, with his wife and children (ca. 842).
Venerable Euthymius of Athos the translator (1028) (Georgia).
Venerables Amphilochius (1452), Macarius (1462), and Tarasius(1440), abbots, and Theodosius (15 c.), monk, of Glushitsa Monastery (Vologda).
St. Servatius, first bishop of Maastricht (384).
Martyrs killed by the Latins at the Iveron Monastery on Mt. Athos (Georgia).
Monkmartyr John of the Iveron Monastery on Mt Athos (Greek).
St. Sergius the Confessor of Constantinople (9th c.) (Greek).
Venerable Nicephorus, priest of the monastery of Ephapsios (Greek).
Hieromartyr Alexander of Tiverias. (Greek).
St. Leander of Seville (600).
The Scripture Readings
Acts 19:1-8
Paul at Ephesus
19 And it happened, while Apollos was at Corinth, that Paul, having passed through the upper regions, came to Ephesus. And finding some disciples 2 he said to them, "Did you receive the Holy Spirit when you believed?"
So they said to him, "We have not so much as heard whether there is a Holy Spirit."
3 And he said to them, "Into what then were you baptized?"
So they said, "Into John's baptism."
4 Then Paul said, "John indeed baptized with a baptism of repentance, saying to the people that they should believe on Him who would come after him, that is, on Christ Jesus."
5 When they heard this, they were baptized in the name of the Lord Jesus. 6 And when Paul had laid hands on them, the Holy Spirit came upon them, and they spoke with tongues and prophesied. 7 Now the men were about twelve in all.
8 And he went into the synagogue and spoke boldly for three months, reasoning and persuading concerning the things of the kingdom of God.
John 14:1-11
The Way, the Truth, and the Life
14 "Let not your heart be troubled; you believe in God, believe also in Me. 2 In My Father's house are many mansions; if it were not so, I would have told you. I go to prepare a place for you. 3 And if I go and prepare a place for you, I will come again and receive you to Myself; that where I am, there you may be also. 4 And where I go you know, and the way you know."
5 Thomas said to Him, "Lord, we do not know where You are going, and how can we know the way?"
6 Jesus said to him, "I am the way, the truth, and the life. No one comes to the Father except through Me.
The Father Revealed
7 "If you had known Me, you would have known My Father also; and from now on you know Him and have seen Him."
8 Philip said to Him, "Lord, show us the Father, and it is sufficient for us."
9 Jesus said to him, "Have I been with you so long, and yet you have not known Me, Philip? He who has seen Me has seen the Father; so how can you say, 'Show us the Father'? 10 Do you not believe that I am in the Father, and the Father in Me? The words that I speak to you I do not speak on My own authority; but the Father who dwells in Me does the works. 11 Believe Me that I am in the Father and the Father in Me, or else believe Me for the sake of the works themselves.