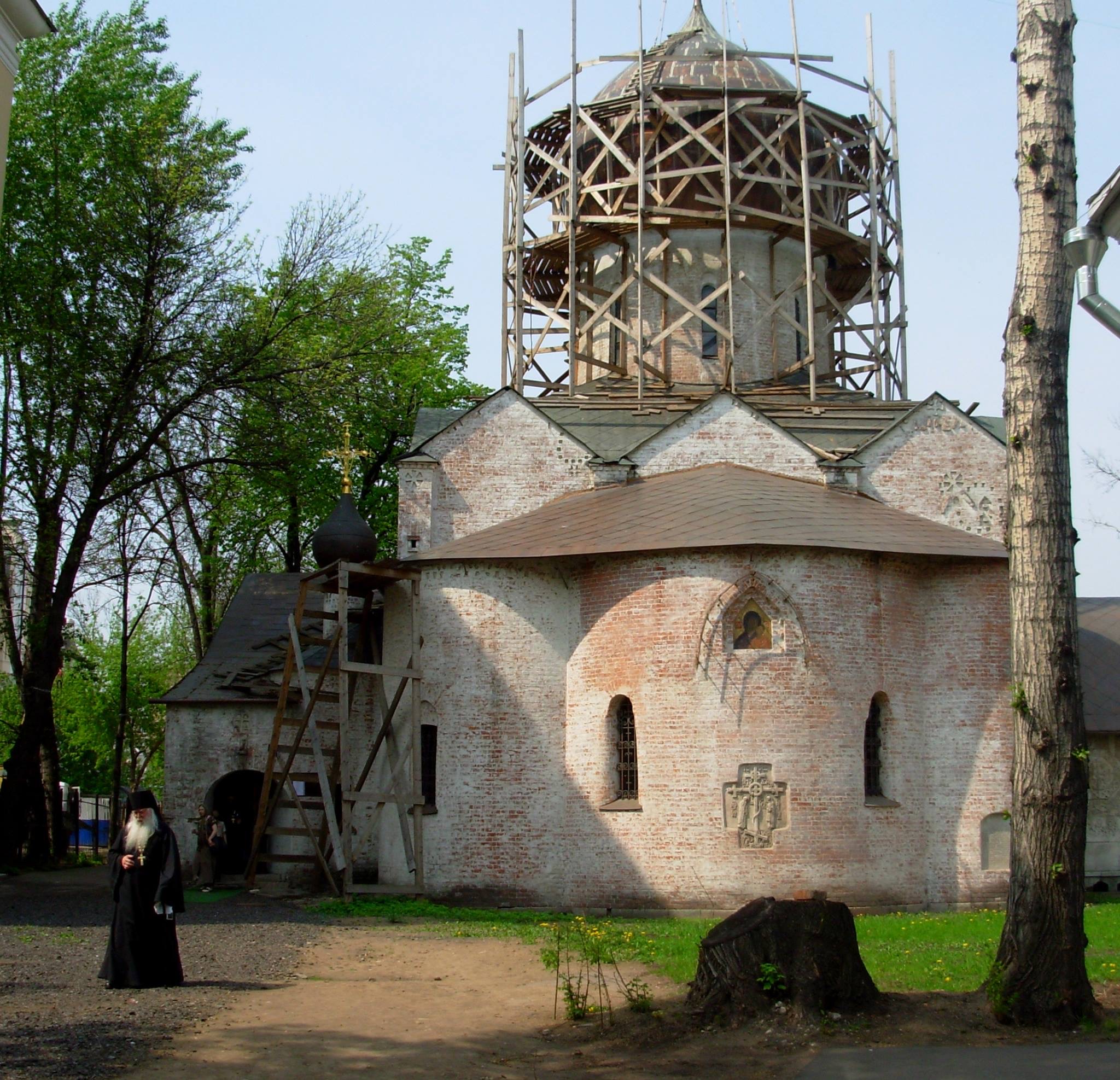 It is very easy to live our lives in hypocrisy if we are not mindful of the pitfalls of the spiritual life. We can become Pharisees without even noticing, if we let our Christianity be artificially lived. Living our lives as though we have been rehearsed by a stage director, we will have accomplished nothing, and will remain no more than an actor. Putting on the mask of Christianity, is not living in Christ. An honest, daily examination of our conscience, together with regular guidance by our confessor, is the only way we can live a Christian life that will lead to transformation of the heart.
If we simply put on a show of being a Christian, without any true repentance, we will remain mired in false religiosity, and our heart will grow dark. Christ must be invited into the heart on a daily basis, through prayer, and honest examination of our conscience, without which there can be no spiritual growth. We can not play at being a Christian, for to do so will lead to spiritual death.
We must "put on Christ' daily, and make sure our public expression of our faith is not being acted out for others, but is ever entering into a deeper relationship with this very Christ. Playing at spirituality only leads to spiritual death. If our life does not give witness to Christ in us, and if our attention is given over to self promotion, or a desire to please others, but avoids honest examination of our sins, we will be like fruit that dies on the vine.
With love in Christ,
Abbot Tryphon
Photo: This is the 10th anniversary of the Reconciliation of the two parts of the Russian Orthodox Church. The photo was taken by Sergei Kalfov of me standing within the Martha and Mary Convent, in Moscow, Russia. This convent was founded by the Grand Duchess Elizabeth who was martyred by the Bolsheviks and later canonized by the Russian Church. As you can see by the scaffolding – they had just started renovations of the church and the remainder of the convent buildings.
Thursday May 11, 2017 / April 28, 2017
Fourth Week of Pascha. Tone three.
Apostles Jason and Sosipater of the Seventy, and their companions: Martyrs Saturninus, Jakischolus (Inischolus), Faustianus, Januarius, Marsalius, Euphrasius, Mammius, the Virgin Cercyra, and Christodolus the Ethiopian, at Corfu (1st. c.).
Martyrs Dada, Maximus, and Quintilian at Dorostolum (286).
Virgin-martyr Anna (1938).
St. Cyril, bishop of Turov (1183).
Martyrs Zeno, Eusebius, Neon, and Vitalis, who were converted by Apostles Jason and Sosipater.
Venerable Auxibius, bishop of Soli in Cyprus (102).
Venerable Cyriacus, abbot of Kargopol (Vologda) (1462).
Venerable Cronan, abbot of Roscrea, Ireland (7th c.) (Celtic & British).
Martyr John of Romania (Greek).
Nine Martyrs of Cyzicus. (Greek).
Miracle at Carthage (Greek).
Martyr Tibald of Pannonia (304).
The Scripture Readings
Acts 10:34-43
Preaching to Cornelius' Household
34 Then Peter opened his mouth and said: "In truth I perceive that God shows no partiality. 35 But in every nation whoever fears Him and works righteousness is accepted by Him. 36 The word which God sent to the children of Israel, preaching peace through Jesus Christ—He is Lord of all— 37 that word you know, which was proclaimed throughout all Judea, and began from Galilee after the baptism which John preached: 38 how God anointed Jesus of Nazareth with the Holy Spirit and with power, who went about doing good and healing all who were oppressed by the devil, for God was with Him. 39 And we are witnesses of all things which He did both in the land of the Jews and in Jerusalem, whom they killed by hanging on a tree. 40 Him God raised up on the third day, and showed Him openly, 41 not to all the people, but to witnesses chosen before by God, even to us who ate and drank with Him after He arose from the dead. 42 And He commanded us to preach to the people, and to testify that it is He who was ordained by God to be Judge of the living and the dead. 43 To Him all the prophets witness that, through His name, whoever believes in Him will receive remission of sins."
John 8:12-20
12 Then Jesus spoke to them again, saying, "I am the light of the world. He who follows Me shall not walk in darkness, but have the light of life."
Jesus Defends His Self-Witness
13 The Pharisees therefore said to Him, "You bear witness of Yourself; Your witness is not true."
14 Jesus answered and said to them, "Even if I bear witness of Myself, My witness is true, for I know where I came from and where I am going; but you do not know where I come from and where I am going. 15 You judge according to the flesh; I judge no one. 16 And yet if I do judge, My judgment is true; for I am not alone, but I am with the Father who sent Me. 17 It is also written in your law that the testimony of two men is true. 18 I am One who bears witness of Myself, and the Father who sent Me bears witness of Me."
19 Then they said to Him, "Where is Your Father?"
Jesus answered, "You know neither Me nor My Father. If you had known Me, you would have known My Father also."
20 These words Jesus spoke in the treasury, as He taught in the temple; and no one laid hands on Him, for His hour had not yet come.