Great and Holy Friday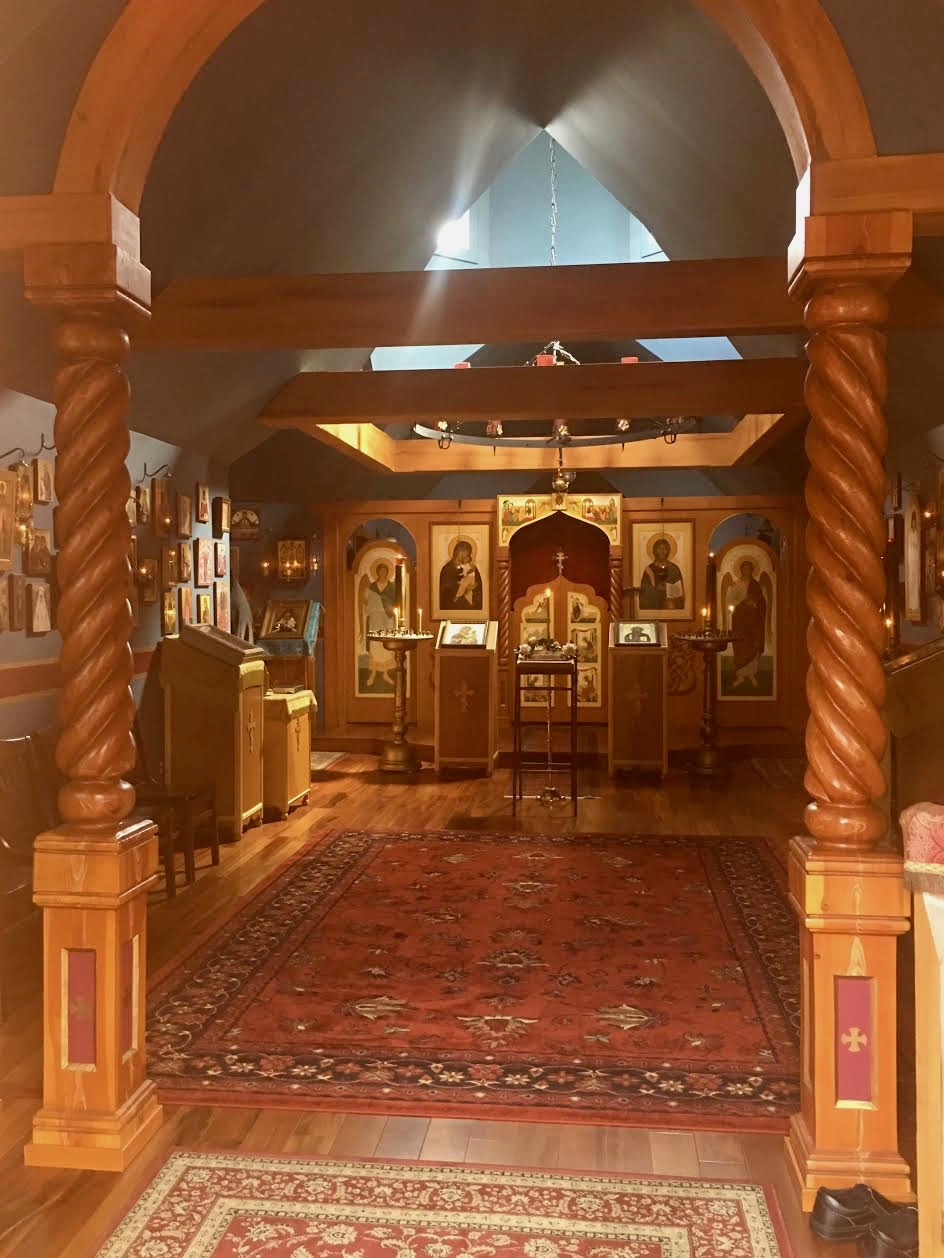 On this day we commemorate the sufferings of Christ: the mockery, the crown of thorns, the scourging, the nails, the thirst, the vinegar and gall, the cry of desolation, and all the Saviour endured on the Cross.
The services of Great Friday are filled with Scripture lessons, beautiful hymnography and liturgical actions that bring the passion of Christ and its cosmic significance into sharp focus. The hymns of the services on Great Friday help us to see how the Church understands and celebrates the awesome mystery of Christ's passion and death, for profound event of the death and burial of God in the flesh is marked by the absence of a eucharistic celebration. Great Friday and Great Saturday are the only two days of the year when no eucharistic gathering is held. The Vesperal Liturgy on Great Saturday is a loophole, as was demonstrated on the Lenten Friday (April 7th) the Church celebrated a Vesperal Liturgy for the Feast of the Annunciation. Liturgies are not allowed on weekdays during Great Lent, but the Vesperal Liturgy is our way around this rule.
Great Friday and Great Saturday direct our attention to the trial, crucifixion, death and burial of Our Lord. We mystically enter into the awesome mystery of the extreme humility of our suffering God, so we are taken into a deep gloom as well as a state of watchfulness. We thus behold the Author of life at work transforming death into life: "Come, let us see our Life lying in the tomb, that he may give life to those that in their tombs lie dead" (Sticheron of Great Saturday Matins).
Yet even in this state of gloom and sadness Christ's death becomes our true birthday, for within the mystery of Christ dead and resurrected death itself acquires positive value. Even though the physical, biological death still appears to reign, it is no longer the final stage in a long destructive process. Death, because of Christ's resurrection, has become the doorway to  our ultimate Pascha, and our own passage from death to life, rather than from life to death.
With love in Christ,
Abbot Tryphon
Friday April 14, 2017 / April 1, 2017
Passion Week: Great Friday, Passion of Jesus Christ.
Great Lent. By Monastic Charter – Full abstention from food
Venerable Mary the Egyptian (522).
Venerable Euthymius, monk, of Suzdal (1404).
Venerable Barsanuphius of Optina (1913).
New Hieromartyr Sergius priest (1938).
New Hieromartyr Schema-bishop Macarius of St. Macarius the Roman Monastery near Lezna (1944) and Michael, fool-for-Christ (1931).
Martyr Abraham of Bulgaria (1229).
Venerable Gerontius, youth, canonarch of the Kiev Caves (14th c.).
Venerable Macarius, abbot of Pelecete (840).
Martyrs Geroncius and Basilides (3rd c.).
Righteous Achaz.
St. Meliton, bishop of Sardis (177).
St. Procopius, abbot of Sazava (1053).
Sts. John of Shavta and Vardzia (12-13th c.) and Eulogius the Prophet and Fool-for-Christ (Georgia).
Martyr-hermit Tewdric of Tintem.
The Scripture Readings
John 13:31-18:1 (Matins, 1st Passion Gospel)
John 18:1-28 (Matins, 2nd Passion Gospel)
Matthew 26:57-75 (Matins, 3rd Passion Gospel)
John 18:28-19:16 (Matins, 4th Passion Gospel)
Matthew 27:3-32 (Matins, 5th Passion Gospel)
Mark 15:16-32 (Matins, 6th Passion Gospel)
Matthew 27:33-54 (Matins, 7th Passion Gospel)
Luke 23:32-49 (Matins, 8th Passion Gospel)
John 19:25-37 (Matins, 9th Passion Gospel)
Mark 15:43-47 (Matins, 10th Passion Gospel)
John 19:38-42 (Matins, 11th Passion Gospel)
Matthew 27:62-66 (Matins, 12th Passion Gospel)
Galatians 6:14-18 (Royal Hours – 1st Hour)
Matthew 27:1-56 (Royal Hours – 1st Hour)
Romans 5:6-11 (Royal Hours – 3rd Hour)
Mark 15:16-41 (Royal Hours – 3rd Hour)
Hebrews 2:11-18 (Royal Hours – 6th Hour)
Luke 23:32-49 (Royal Hours – 6th Hour)
Hebrews 10:19-31 (Royal Hours – 9th Hour)
John 18:28-19:37 (Royal Hours – 9th Hour)
1 Corinthians 1:18-2:2
Matthew 27:1-44
Luke 23:39-43
Matthew 27:45-54
John 19:31-37
Matthew 27:55-61