And the power behind the resurrection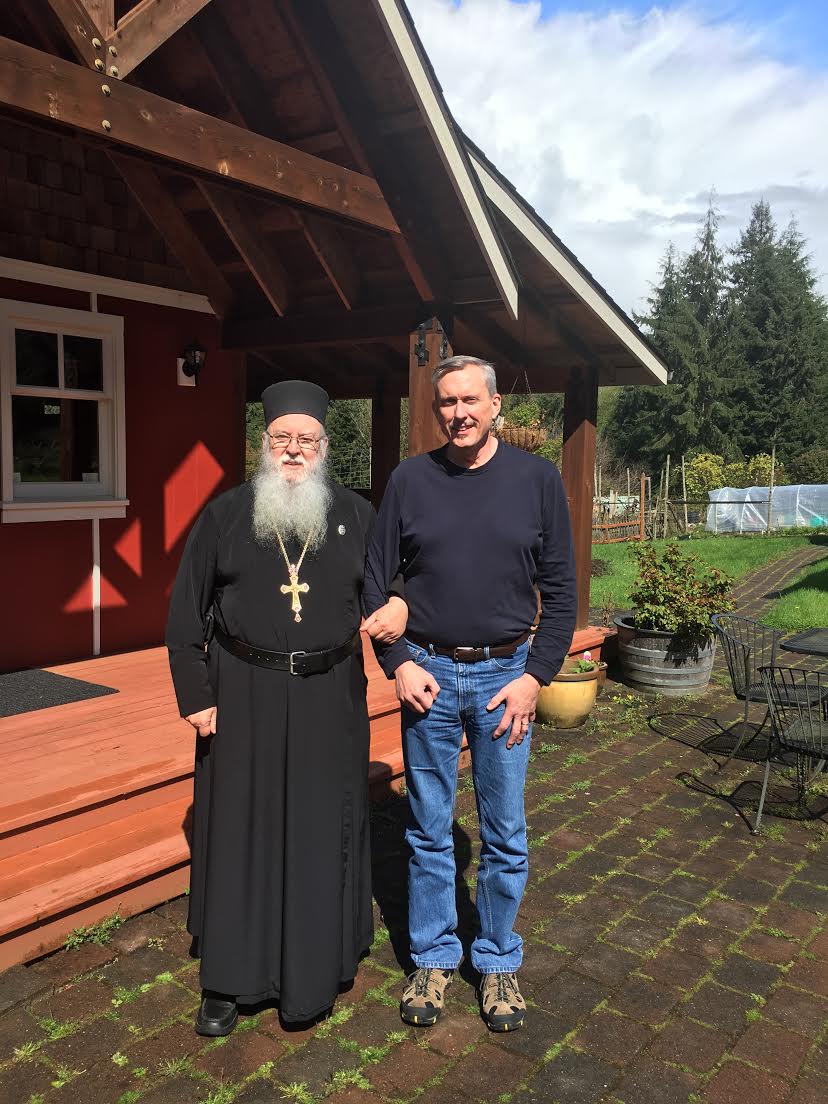 The main reason Christianity spread so rapidly following the Resurrection of Christ, was the power behind the resurrection. The truth of Christ's resurrection empowered believers to joyfully embrace martyrdom, knowing that they would be joined in eternal bliss with their resurrected Saviour. Although their martyrdom would involve both mental and physical anguish, they were almost joyful in their willingness to go to their deaths, rather than betray their faith. Not the kind of thing one would do just to be part of some "religion". Many contemporaries observed that these Christians were facing their martyr's death as though they were about to be married. They were not grim faced, but shown a certain light in their countenance, embracing, as they did, their crown of martyrdom.
When Saint Polycarp was sentenced by the proconsul, he responded by asking why they were delaying his death by burning. These believers were rejoicing as they faced their immanent death, for their knowledge of the bodily resurrection of Christ, was proof enough to have giving them an invincible courage as they faced certain death. Grand Duchess Elizabeth and Nun Barbara were said to have been singing hymns, after having been thrown into the well, by the Bolsheviks, as the prepared for eternal life with Christ.
Early Christian apologists cited hundreds of eyewitnesses, many of whom willfully and resolutely endured prolonged torture and death rather than repudiate their testimony. Their willingness to suffer death, ruled out deception on their part. According to the historical record most Christians could have ended their suffering simply by renouncing the faith. Instead, most opted to endure the suffering and proclaim Christ's resurrection unto death.
What makes the earliest Christian martyrs remarkable is that they knew whether or not what they were professing was true. They either saw Jesus Christ alive-and-well after His death or they did not. If it was all just a lie, why would so many Christians perpetuate a myth, given their circumstances? Why would they all knowingly cling to such an unprofitable lie in the face of persecution, imprisonment, torture, and death?
Immediately following Christ's crucifixion, His followers hid in fear for their lives. Yet following Christ's resurrection they boldly proclaimed the resurrection despite intensifying persecution. Only a true resurrection could have accounted for a sudden change that would lead believers to give up everything, including their lives, to preach Christ's resurrection.
One skeptic, Paul, was of his own admission a violent persecutor of the early Church. Yet after an encounter with the resurrected Christ, Paul underwent an immediate and drastic change from a vicious persecutor of the Church to one of its most prolific and selfless defenders. Following his encounter with the Risen Christ, Paul suffered impoverishment, persecution, imprisonment, beatings, and finally execution for his steadfast commitment to Christ's resurrection.
With love in Christ,
Abbot Tryphon
Photo: Mel Cochran M.D., an anesthesiologist from Rogersville, MO, made a pilgrimage to the monastery on Tuesday afternoon.
Wednesday April 19, 2017 / April 6, 2017
Bright Wednesday.
Bright Week. Fast-free
Synaxis of the Venerable Fathers of the Holy Mount Sinai (movable holiday on the Wednesday of the Bright Week).
"Kasperov" Icon of the Most Holy Theotokos (movable holiday on the Wednesday of the Bright Week).
St. Eutychius, patriarch of Constantinople (582).
New Hieromartyr John priest (1934).
New Hieromartyr James priest (1943).
St. Sebastian, Elder of Optina and Karaganda (1966).
St. Methodius, Equal-to-the-Apostles, enlightener of the Slavs (885).
Venerable Platonida (Platonis) of Nisibis (308).
120 Martyrs of Persia (345).
Martyrs Jeremiah and Archilias the Presbyter.
Venerable Gregory of St. Athanasius monastery on Mt. Athos, instructor of St. Gregory Palamas (1308).
Venerable Gregory the Sinaite (1346).
2 Martyrs from Ascalon.
New Martyr Nicholas of Lesbos (1463).
New Monk-martyr Gennadius of Dionysiou, Mt. Athos, who suffered at Constantinople (1818).
New Martyrs Manuel, Theodore, George, Michael, and another George, of Samothrace (1835).
The Scripture Readings
Acts 2:22-36
22 "Men of Israel, hear these words: Jesus of Nazareth, a Man attested by God to you by miracles, wonders, and signs which God did through Him in your midst, as you yourselves also know— 23 Him, being delivered by the determined purpose and foreknowledge of God, you have taken by lawless hands, have crucified, and put to death; 24 whom God raised up, having loosed the pains of death, because it was not possible that He should be held by it. 25 For David says concerning Him:
'I foresaw the Lord always before my face,
For He is at my right hand, that I may not be shaken.
26 Therefore my heart rejoiced, and my tongue was glad;
Moreover my flesh also will rest in hope.
27 For You will not leave my soul in Hades,
Nor will You allow Your Holy One to see corruption.
28 You have made known to me the ways of life;
You will make me full of joy in Your presence.'
29 "Men and brethren, let me speak freely to you of the patriarch David, that he is both dead and buried, and his tomb is with us to this day. 30 Therefore, being a prophet, and knowing that God had sworn with an oath to him that of the fruit of his body, according to the flesh, He would raise up the Christ to sit on his throne, 31 he, foreseeing this, spoke concerning the resurrection of the Christ, that His soul was not left in Hades, nor did His flesh see corruption. 32 This Jesus God has raised up, of which we are all witnesses. 33 Therefore being exalted to the right hand of God, and having received from the Father the promise of the Holy Spirit, He poured out this which you now see and hear.
34 "For David did not ascend into the heavens, but he says himself:
'The Lord said to my Lord,
"Sit at My right hand,
35 Till I make Your enemies Your footstool."'
36 "Therefore let all the house of Israel know assuredly that God has made this Jesus, whom you crucified, both Lord and Christ."
John 1:35-51
The First Disciples
35 Again, the next day, John stood with two of his disciples. 36 And looking at Jesus as He walked, he said, "Behold the Lamb of God!"
37 The two disciples heard him speak, and they followed Jesus. 38 Then Jesus turned, and seeing them following, said to them, "What do you seek?"
They said to Him, "Rabbi" (which is to say, when translated, Teacher), "where are You staying?"
39 He said to them, "Come and see." They came and saw where He was staying, and remained with Him that day (now it was about the tenth hour).
40 One of the two who heard John speak, and followed Him, was Andrew, Simon Peter's brother. 41 He first found his own brother Simon, and said to him, "We have found the Messiah" (which is translated, the Christ). 42 And he brought him to Jesus.
Now when Jesus looked at him, He said, "You are Simon the son of Jonah. You shall be called Cephas" (which is translated, A Stone).
Philip and Nathanael
43 The following day Jesus wanted to go to Galilee, and He found Philip and said to him, "Follow Me." 44 Now Philip was from Bethsaida, the city of Andrew and Peter. 45 Philip found Nathanael and said to him, "We have found Him of whom Moses in the law, and also the prophets, wrote—Jesus of Nazareth, the son of Joseph."
46 And Nathanael said to him, "Can anything good come out of Nazareth?"
Philip said to him, "Come and see."
47 Jesus saw Nathanael coming toward Him, and said of him, "Behold, an Israelite indeed, in whom is no deceit!"
48 Nathanael said to Him, "How do You know me?"
Jesus answered and said to him, "Before Philip called you, when you were under the fig tree, I saw you."
49 Nathanael answered and said to Him, "Rabbi, You are the Son of God! You are the King of Israel!"
50 Jesus answered and said to him, "Because I said to you, 'I saw you under the fig tree,' do you believe? You will see greater things than these." 51 And He said to him, "Most assuredly, I say to you, hereafter you shall see heaven open, and the angels of God ascending and descending upon the Son of Man."