We must let our past become a fading memory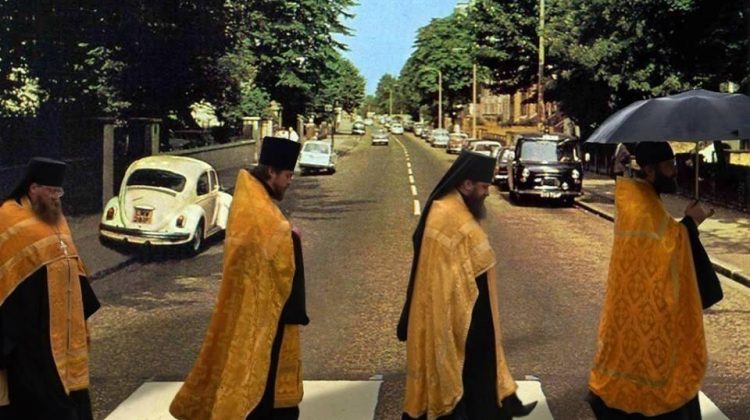 There are many people who cling to memories of past sins, holding on to guilt and shame, reliving things long ago confessed, as though they happened yesterday. They struggle with regrets, often revisiting shame as though they were archeologists, digging for historical artifacts that must be preserved.
Such is not the case with God, for His interest is not in our past, but in our future. Confessed sins are counted as nothing, for God looks with interest on the transformed heart that has been made anew, with contrition. God looks to our future, for His loving mercy is upon the man who has confessed his sin, and that sin is counted as nothing. God is interested in what we are doing with our future, and as a loving Father takes pleasure in the steps we take in our journey towards Him.
For us to look back is to reject the very role of confession, for if we cling to past regrets, we are rejecting the very meaning of repentance, which means a change of heart and taking a direction that is all about the future.
Transformation is not something that happens in an instant, but is a journey towards holiness. As long as we look to the future with hope, transformation of the heart continues, and our past becomes but a fading memory. We must live a life of repentance, not regret.
God comes into our lives at our invitation. When we open the gates of our heart from the inside, God responds. The Lord does not force entrance into our heart, but comes when He is invited in. The moment we repent of our sin, and surrender ourselves over to God, He enters in ways we never dreamed possible.
Love in Christ,
Abbot Tryphon
Sunday March 12, 2017 / February 27, 2017
Second Sunday of the Great Lent. Tone five.
Great Lent. Food with Oil
St. Gregory Palamas the Archbishop of Thessalonica (movable holiday on the 2nd Sunday of the Great Lent).
Synaxis of all Venerable Fathers of the Kiev Caves (movable holiday on the 2nd Sunday of the Great Lent).
Venerable Procopius the Confessor of Decapolis (ca. 750).
New Hieromartyr Sergius priest (1932).
New Hieromartyr Peter priest, Martyr Michael (1938).
Venerable Titus, presbyter of the Kiev Caves (1190).
Venerable Titus the Soldier, monk of the Kiev Caves (14th c.).
Venerable Thalelaeus, hermit of Syria (460).
Martyr Gelasius the Actor of Heliopolis (297).
Venerable Stephen, monk of Constantinople (614) (Greek).
Venerables Asclepius and James of Syria, monks (5th c.) (Greek).
Venerable Timothy of Caesarea, monk (Greek).
Martyr Nesius (Greek).
Martyrs Julian and his disciple Chroniun at Alexandria (250-252).
St. Macarius, bishop of Jerusalem (333).
St. Pitirim, bishop of Tambov (1698).
New Martyr Elias of Trebizond (1749).
St. Herefrith, bishop of Lincolnshire.
The Scripture Readings
Luke 24:12-35
12 Peter, however, got up and ran to the tomb. Bending over, he saw the strips of linen lying by themselves, and he went away,wondering to himself what had happened.
On the Road to Emmaus
13 Now that same day two of them were going to a village called Emmaus, about seven miles[a] from Jerusalem. 14 They were talking with each other about everything that had happened. 15 As they talked and discussed these things with each other, Jesus himself came up and walked along with them; 16 but they were kept from recognizing him.
17 He asked them, "What are you discussing together as you walk along?"
They stood still, their faces downcast. 18 One of them, named Cleopas, asked him, "Are you the only one visiting Jerusalem who does not know the things that have happened there in these days?"
19 "What things?" he asked.
"About Jesus of Nazareth," they replied. "He was a prophet, powerful in word and deed before God and all the people. 20 The chief priests and our rulers handed him over to be sentenced to death, and they crucified him; 21 but we had hoped that he was the one who was going to redeem Israel. And what is more, it is the third day since all this took place. 22 In addition, some of our women amazed us. They went to the tomb early this morning 23 but didn't find his body. They came and told us that they had seen a vision of angels, who said he was alive. 24 Then some of our companions went to the tomb and found it just as the women had said, but they did not see Jesus."
25 He said to them, "How foolish you are, and how slow to believe all that the prophets have spoken! 26 Did not the Messiah have to suffer these things and then enter his glory?" 27 And beginning with Moses and all the Prophets, he explained to them what was said in all the Scriptures concerning himself.
28 As they approached the village to which they were going, Jesus continued on as if he were going farther. 29 But they urged him strongly, "Stay with us, for it is nearly evening; the day is almost over." So he went in to stay with them.
30 When he was at the table with them, he took bread, gave thanks, broke it and began to give it to them. 31 Then their eyes were opened and they recognized him, and he disappeared from their sight. 32 They asked each other, "Were not our hearts burning within us while he talked with us on the road and opened the Scriptures to us?"
33 They got up and returned at once to Jerusalem. There they found the Eleven and those with them, assembled together 34 and saying, "It is true! The Lord has risen and has appeared to Simon." 35 Then the two told what had happened on the way, and how Jesus was recognized by them when he broke the bread.
Hebrews 1:10-2:3
10 He also says,
"In the beginning, Lord, you laid the foundations of the earth,
and the heavens are the work of your hands.
11 They will perish, but you remain;
they will all wear out like a garment.
12 You will roll them up like a robe;
like a garment they will be changed.
But you remain the same,
and your years will never end."
13 To which of the angels did God ever say,
"Sit at my right hand
until I make your enemies
a footstool for your feet"?
14 Are not all angels ministering spirits sent to serve those who will inherit salvation?
Warning to Pay Attention
2 We must pay the most careful attention, therefore, to what we have heard, so that we do not drift away. 2 For since the message spoken through angels was binding, and every violation and disobedience received its just punishment, 3 how shall we escape if we ignore so great a salvation? This salvation, which was first announced by the Lord, was confirmed to us by those who heard him.
Mark 2:1-12
Jesus Forgives and Heals a Paralyzed Man
2 A few days later, when Jesus again entered Capernaum, the people heard that he had come home. 2 They gathered in such large numbers that there was no room left, not even outside the door, and he preached the word to them. 3 Some men came, bringing to him a paralyzed man, carried by four of them. 4 Since they could not get him to Jesus because of the crowd, they made an opening in the roof above Jesus by digging through it and then lowered the mat the man was lying on. 5 When Jesus saw their faith, he said to the paralyzed man, "Son, your sins are forgiven."
6 Now some teachers of the law were sitting there, thinking to themselves, 7 "Why does this fellow talk like that? He's blaspheming! Who can forgive sins but God alone?"
8 Immediately Jesus knew in his spirit that this was what they were thinking in their hearts, and he said to them, "Why are you thinking these things? 9 Which is easier: to say to this paralyzed man, 'Your sins are forgiven,' or to say, 'Get up, take your mat and walk'?10 But I want you to know that the Son of Man has authority on earth to forgive sins." So he said to the man, 11 "I tell you, get up, take your mat and go home." 12 He got up, took his mat and walked out in full view of them all. This amazed everyone and they praised God, saying, "We have never seen anything like this!"