Receiving the power to live as a holy people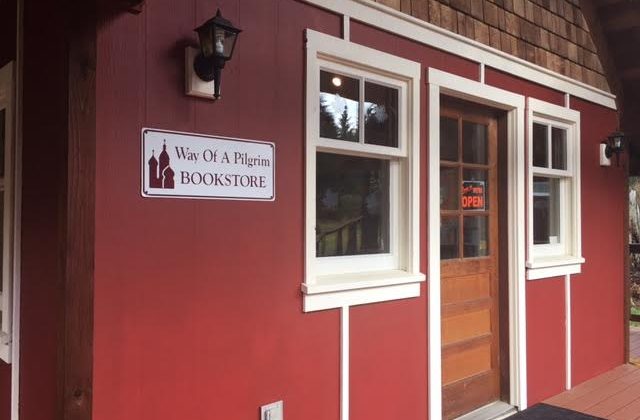 Our world places a great deal of emphasis on being comfortable, and we tend to avoid anything that does not bring pleasure. If being open about our Christian faith invites ridicule, we remain silent. If keeping the fasting rules of the Church prevents us from enjoying evenings out with our friends, we ignore the fast. If voicing disapproval when hearing our Christian faith being trashed makes us appear less cool, we choose to go the route of the politically correct. Is it any wonder we are therefore unprepared to stand firm when faced with real trials that come our way, having avoided the very things that would transform us into strong, committed Christians?
Christianity is a religion of asceticism, instructing us to store up our treasures in heaven, where the benefits have eternal value. Throughout the New Testament we read of the importance of struggle, where focus on the acquisition of a humble and contrite heart is paramount to what it means to be a Christian. The Lord Jesus Christ tells us that if we are to be worthy of Him, we must be willing to take up our cross and follow Him. We are to be a people whose true homeland is Christ's Kingdom, which is within. Christ Himself calls us to holiness, and this change of heart can only be brought about through struggle.
If we embrace Christianity with dedication of heart and mind, we will receive the power to live in this world, filled as it is, with temptations and disappointments, yet remaining true to our vocation as a holy people. Committing ourselves to being full time Christians, empowers us to live our lives in such a way that we give glory and witness to the very Christ Whom we worship.
If, however, we avoid ascetic struggle and choose to keep our Christian faith sidelined, rejecting real commitment, we will ultimately have  become Christian in name only. For those who, out of laziness or personal selfishness, choose to relegate fasting, private prayer, and even church attendance, as something done only when we feel "in the mood", we will stand before the Throne of God, in the end, with a darkened heart that can not withstand the power of God, and eternity will be for us a lake of fire.
With love in Christ,
Abbot Tryphon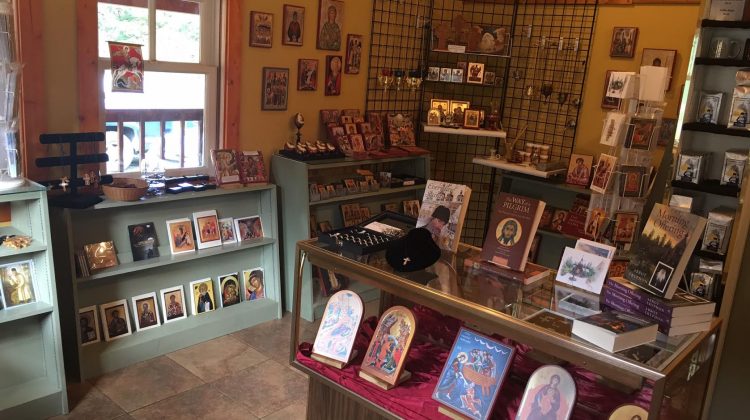 Photos: Our monastery's gift shop, Way Of A Pilgrim Bookstore.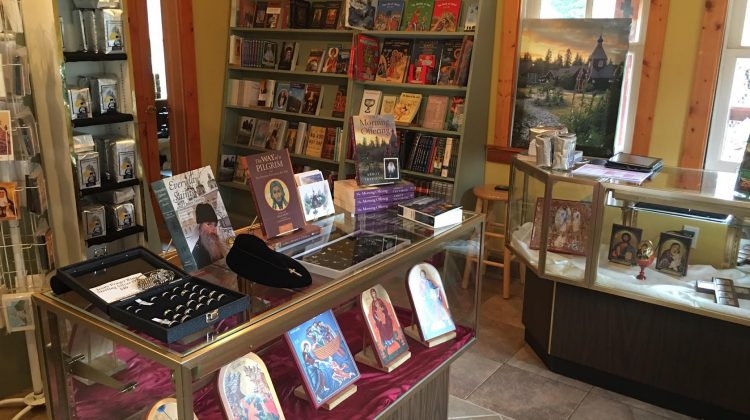 Saturday March 25, 2017 / March 12, 2017
Fourth Saturday of the Great Lent. Tone six.
Great Lent. Food with Oil
Parents' Saturday. Remembrance of the dead.
Venerable Theophanes the Confessor of Sigriane (818).
St. Alexander confessor priest (1933).
New Hieromartyrs John, Constantine priests, New Hieromartyr Vladimir (1938).
New Hieromartyr Sergius priest (1943).
Righteous Phineas, grandson of Aaron (1500 B.C.).
St. Gregory the Dialogist, pope of Rome (604).
Venerable Symeon the New Theologian (1022) and his elder Symeon the Reverent of the Studium (987).
The Lydda Icon of the Mother of God Not-Made-by-Hands (1st c.).
Righteous Aaron the High Priest, brother of Prophet Moses the God-Seer.
Venerable Cyrus, monk of Alexandria (6th c.).
St. Alphege, bishop of Winchester, England (951) (Celtic & British).
St. Paul, bishop of Leon in Brittany (572).
St. Nicodemus of Mammola in Calabria (990).
Restoration of the Autocephaly of the Georgian Apostolic Church (1917) (Georgia).
St. Demetre the Devoted, King of Georgia (1289) (Georgia).
St. Theoctistus Dragutin of Serbia (1316).
The Scripture Readings
Hebrews 6:9-12
9 Even though we speak like this, dear friends, we are convinced of better things in your case—the things that have to do with salvation. 10 God is not unjust; he will not forget your work and the love you have shown him as you have helped his people and continue to help them. 11 We want each of you to show this same diligence to the very end, so that what you hope for may be fully realized. 12 We do not want you to become lazy, but to imitate those who through faith and patience inherit what has been promised.
Mark 7:31-37
Jesus Heals a Deaf and Mute Man
31 Then Jesus left the vicinity of Tyre and went through Sidon, down to the Sea of Galilee and into the region of the Decapolis. 32 There some people brought to him a man who was deaf and could hardly talk, and they begged Jesus to place his hand on him.
33 After he took him aside, away from the crowd, Jesus put his fingers into the man's ears. Then he spit and touched the man's tongue. 34 He looked up to heaven and with a deep sigh said to him, "Ephphatha!" (which means "Be opened!"). 35 At this, the man's ears were opened, his tongue was loosened and he began to speak plainly.
36 Jesus commanded them not to tell anyone. But the more he did so, the more they kept talking about it. 37 People were overwhelmed with amazement. "He has done everything well," they said. "He even makes the deaf hear and the mute speak."