We must become a more compassionate people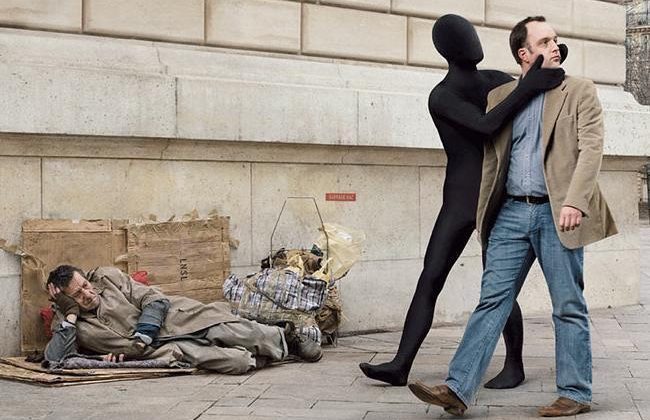 "In this way will the inequalities of earthly states be leveled out at God's judgment (Saint Theophan the Recluse)."
As our nation's congress faces critical decisions that will in all likelihood impact the lives of countless elderly and poor, it is right that we consider the teachings of the Orthodox Church concerning our duties to those who have less than we. Saint John Chrysostom taught that, "the poor are not the spectacle of human misery and suffering that evokes compassion or disgust, but they are the icons of Christ, the presence of Christ in the broken world."
The compassionate sharing of our resources with those in need is a primal teaching of our Church and a virtue that must be practiced if we are to be true to the teachings of Our Lord. The communal nature of the Church was taught by Saint Paul himself, and all who would call themselves Christians are obligated to be compassionate to those who lack basic resources to sustain their lives.
In an age when so many rich are resisting the possibility of increased taxation, we must remember that we are all, rich or poor, required by the Gospels to share with those around us. Christian nations from the time of Byzantium have taxed the wealthy in order to provide for the least of their people. The heretical teachings being floated about that abundance and prosperity are signs of a strong Christian faith, has infected many in our nation. They want to defend and protect the wealth of a few at the expense of those who have the least, as though the least among us deserve their station in life. The disparity between the very wealthy and the poor has never been this extreme in our nation's history.
Almsgiving is so pivotal to our Christian faith, that it led Saint Basil the Great to exhort even the poor to share their meager goods with others. The Christian culture of compassion requires all of us to find ways to lift up the least among us. We can not remain secure in our own well being, while ignoring the needs of the poor and the elderly.
Saint John of Kronstadt in his First homily on the Beatitudes says: "Can wealthy people be poor in spirit? Of course they can, if they do not regard themselves as being great people only because they have perishable wealth and can do whatever they want with it's help. How can they be poor in Spirit? They can when they sincerely recognize that their wealth — and the wealth of the whole world, for that matter –means nothing in comparison with the immortal soul, and that wealth is a gift from God not only to us but to our neighbors as well, for material surpluses are given to us to help the poor. When the wealthy recognize that with all their material treasures they are extremely poor and destitute in spirit, they will not be high-minded, nor trust in uncertain riches, but in the living God, Who giveth us richly all things to enjoy: that they do good, that they be rich in good works, ready to distribute, willing to communicate; laying up in store for themselves a good foundation against the time to come, that they may lay hold of eternal life. (I Timothy 6:17-19)."
A compassionate heart leads to God as it places others above self. The rich man who values his money while ignoring the needs of the poor endangers his eternal life, for it is more difficult for a rich man to enter the kingdom of heaven than for a camel to go through the eye of a needle. A wealthy Christian is a philanthropic man who cares for the poor and destitute and shares that which God has given him, thus storing up in heaven the treasures that are eternal.
Love in Christ,
Abbot Tryphon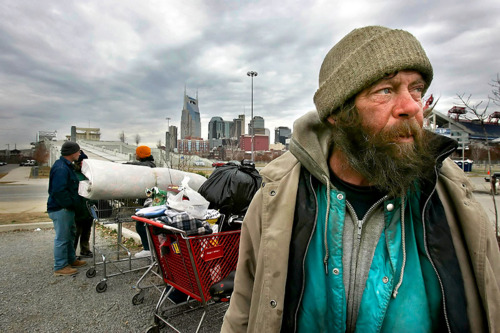 Saturday March 11, 2017 / February 26, 2017
Second Saturday of the Great Lent. Tone four.
Great Lent. Food with Oil
Parents' Saturday. Remembrance of the dead.
St. Porphyrius, bishop of Gaza (420).
New Hieromartyr Peter priest (1930).
New Hieromartyr Sergius priest (1933).
Virgin-martyr Anna (1937).
New Hieromartyrs John bishop of Rylsk and John priest (1938).
Venerable Sebastian, monk of Poshekhonye (1542).
Martyrs Sebastian and Christodoulos (66).
New Martyr John Calphas ("the Apprentice") at Constantinople (1575) (Greek).
St. Photina, the Samaritan woman, and her sisters Anatola, Phota, Photis, Parasceva, and Cyriaca; her sons Photinus and Joses; and Sebastian the Duke, Victor, and Christodulus — all martyred under Nero (66) (Greek).
Martyr Theoclitas, martyred with St. Photina (Greek).
The Mezhetsk Icon of the Mother of God.
The Scripture Readings
Hebrews 3:12-16
12 See to it, brothers and sisters, that none of you has a sinful, unbelieving heart that turns away from the living God. 13 But encourage one another daily, as long as it is called "Today," so that none of you may be hardened by sin's deceitfulness. 14 We have come to share in Christ, if indeed we hold our original conviction firmly to the very end. 15 As has just been said:
"Today, if you hear his voice,
do not harden your hearts
as you did in the rebellion."
16 Who were they who heard and rebelled? Were they not all those Moses led out of Egypt?
Mark 1:35-44
Jesus Prays in a Solitary Place
35 Very early in the morning, while it was still dark, Jesus got up, left the house and went off to a solitary place, where he prayed.36 Simon and his companions went to look for him, 37 and when they found him, they exclaimed: "Everyone is looking for you!"
38 Jesus replied, "Let us go somewhere else—to the nearby villages—so I can preach there also. That is why I have come." 39 So he traveled throughout Galilee, preaching in their synagogues and driving out demons.
Jesus Heals a Man With Leprosy
40 A man with leprosy came to him and begged him on his knees, "If you are willing, you can make me clean."
41 Jesus was indignant. He reached out his hand and touched the man. "I am willing," he said. "Be clean!" 42 Immediately the leprosy left him and he was cleansed.
43 Jesus sent him away at once with a strong warning: 44 "See that you don't tell this to anyone. But go, show yourself to the priestand offer the sacrifices that Moses commanded for your cleansing, as a testimony to them."