Sharing the truth in a world devoid of hope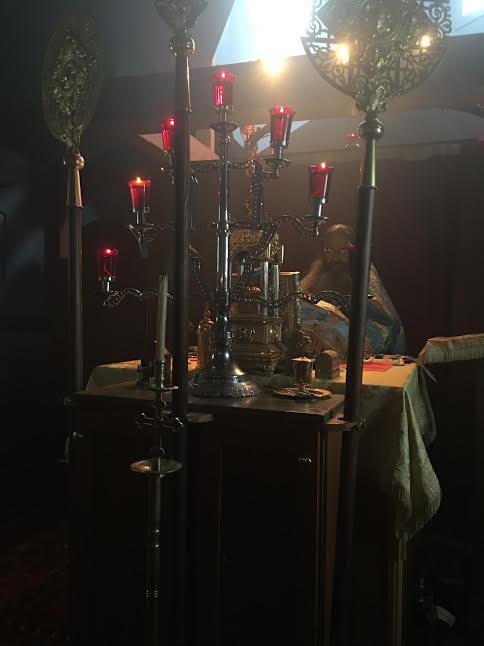 If you wish to share the truth of the Orthodox Faith, and Christ Who is her head, you must give witness to the love of Christ by loving everyone. Without Christ, Orthodoxy is just another religion, devoid of the power to transform and deify the human heart. Without Christ the Church is nothing but a human institution, no different than a political party. For the Church to be herself, Christ must be visible in the love of her bishops and priests. Christ must be seen in the love of her people, and the charity and kindness that is displayed by all who call themselves Orthodox.
Without Christ our world is devoid of hope, and for others to know this Christ, they must be able to see Him in us. The light of this very Christ must shine forth through the love of His Church and be made manifest in the works of His people. Without this love there is only darkness upon the face of our world, and the world will remain without hope
Others can not know they need Christ if they do not see Him in us. They do not know this Christ fills hearts and transforms lives if they do not see transformation in us. If we are fearful, angry, judgmental, arrogant or aloof, the world will see nothing in our Christian faith worthy seeking.
If others do not see in you a forgiving heart, how will they know there is forgiveness in Christ? If others do not see in you a heart filled with joy, how will they know they need the very Christ whom you proclaim as your Lord and Savior? If others see in you a judgmental, narrow minded, unhappy person, why would they be drawn to the Orthodoxy you claim is the true faith?
With love in Christ,
Abbot Tryphon
Saturday February 18, 2017 / February 5, 2017
The Saturday of the Dead. Tone one.
Holy Martyr Agatha of Palermo in Sicily (251).
St. Theodosius, archbishop of Chernigov (1696).
New Martyrs Matushka Agatha (1938), and with her Schemamonk Eugene (1939) and Righteous Paramon (1941), of Belorussia.
Virgin-martyr Alexandra, martyr Michael (1942).
Martyr Theodoula of Anazarbus in Cilicia, and with her Martyrs Helladius, Macarius, Boethos, and Evagrius (304).
"Eletsk-Chernigov" (1060), "Sicilian" or "Divnogorsk" (1092) and "In Search of the Perishing" (17th c.) Icons of the Mother of God.
St. Polyeuctus, patriarch of Constantinople (970) (Greek).
New Martyr Anthony of Athens (1774) (Greek).
St. Theodosius of Skopelos in Cilicia (ca. 421).
St. Avitus, bishop of Vienne (525).
The Scripture Readings
Luke 21:8-9
8 And He said: "Take heed that you not be deceived. For many will come in My name, saying, 'I am He,' and, 'The time has drawn near.' Therefore[a] do not go after them. 9 But when you hear of wars and commotions, do not be terrified; for these things must come to pass first, but the end will not come immediately."
Luke 21:25-27
The Coming of the Son of Man
25 "And there will be signs in the sun, in the moon, and in the stars; and on the earth distress of nations, with perplexity, the sea and the waves roaring; 26 men's hearts failing them from fear and the expectation of those things which are coming on the earth, for the powers of the heavens will be shaken. 27 Then they will see the Son of Man coming in a cloud with power and great glory.
Luke 21:33-36
33 Heaven and earth will pass away, but My words will by no means pass away.
The Importance of Watching
34 "But take heed to yourselves, lest your hearts be weighed down with carousing, drunkenness, and cares of this life, and that Day come on you unexpectedly. 35 For it will come as a snare on all those who dwell on the face of the whole earth. 36 Watch therefore, and pray always that you may be counted worthy[a] to escape all these things that will come to pass, and to stand before the Son of Man."