The struggle between two worlds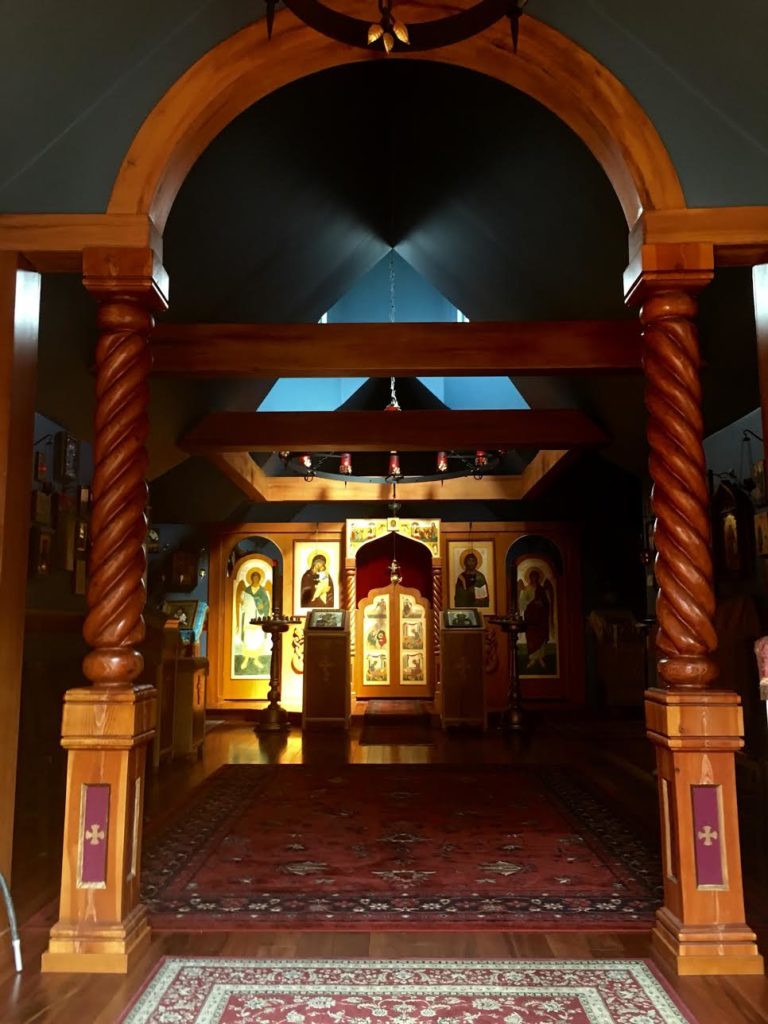 The world is in a new struggle not unlike that which happened during the Soviet Union and the cold war that was brought on after the fall of the Royal House of Romanov. This was followed by World War II when we saw the struggle between the free world and the fascism of Nazi Germany, Italy and Japan.
All these ideologies have much in common with Islam, where there is a non-democratic tradition and people live under strict rules that leave little room for personal choice, and where fate governs the people. The idea of mankind being formed in the image and likeness of God and having  a role in making choices for ourselves, is foreign to Islam. The god of Islam demands submission, just as did communism and fascism.
In Christ you have freedom. God does not demand submission but desires your freely offered love and worship. God has invited you into loving communion because He first loved you. This is a personal relationship that is offered to you, not one based on rigid rules and forms that bespeak of a god who is all about law and submission.
The war of ideology between the Christian West and the Islamic world is one that promises the get worse before it gets better. Some authorities are projecting this war of ideology will go on for at least two generations, much as happened during the Communist days of the Soviet Union. The only way to survive this war is to make Christ central in your life. This world will change for the better only when change has begun in you.
The Islamic world will never know Christ if all they see from the West is secular and worldly idolatry, lust for their oil reserves, and disrespect for their ancient cultural traditions. They must see the love of Christ in our hearts. Muslim neighbors must be treated with the love that Christ tells us must be extended even to our enemies. If all the Islamic world sees as Christian, is the secularism and base worldliness that has replaced Christianity, they will never know the truth that is in Christ.
Love in Christ,
Abbot Tryphon
Saturday December 31, 2016 / December 18, 2016
28th Week after Pentecost. Tone two.
Nativity (St. Philip's Fast). Fish Allowed
Saturday the Nativity of our Lord God and Savior Jesus Christ
Martyr Sebastian at Rome and his companions: Martyrs Nicostratus, Zoe, Castorius, Tranquillinus, Marcellinus, Mark, Claudius, Symphorian, Victorinus, Tiburtius, and Castulus (287).
Martyr Victor (1936).
New Hieromartyr Thaddeus (Uspensky), archbishop of Tver (1937).
New Hieromartyrs Nicholas archbishop of Velikoustiuzh, James, John, Vladimir, and Nicholas priests (1937).
New Hieromartyr Sergius deacon and Virgin-martyr Vera (1942).
Venerable Sebastian, abbot of Poshekhonye Monastery (Vologda) (1500).
Glorification (1694) of Righteous Simeon, wonderworker of Verkhoturye (1642).
St. Modestus I, archbishop of Jerusalem (4th c.).
Venerable Florus, bishop of Amisus (7th c.).
Venerable Michael the Confessor at Constantinople (845).
Martyr Eubotius at Cyzicus (318).
Venerable Winnibald, abbot and missionary of England and Heidenheim (Germany) (761) (Celtic & British).
Hieromartyr Zaccheus the Deacon and St. Alpheus the Reader of Caesarea (Greek).
St. Gatianus, first bishop of Tours (3rd c.).
St. Sophia the Wonderworker (Greek).
Scripture Readings
Ephesians 1:16-23
16 do not cease to give thanks for you, making mention of you in my prayers: 17 that the God of our Lord Jesus Christ, the Father of glory, may give to you the spirit of wisdom and revelation in the knowledge of Him, 18 the eyes of your understanding being enlightened; that you may know what is the hope of His calling, what are the riches of the glory of His inheritance in the saints, 19 and what is the exceeding greatness of His power toward us who believe, according to the working of His mighty power 20 which He worked in Christ when He raised Him from the dead and seated Him at His right hand in the heavenly places, 21 far above all principality and power and might and dominion, and every name that is named, not only in this age but also in that which is to come.
22 And He put all things under His feet, and gave Him to be head over all things to the church, 23 which is His body, the fullness of Him who fills all in all.
Luke 14:1-11
A Man with Dropsy Healed on the Sabbath
14 Now it happened, as He went into the house of one of the rulers of the Pharisees to eat bread on the Sabbath, that they watched Him closely. 2 And behold, there was a certain man before Him who had dropsy. 3 And Jesus, answering, spoke to the lawyers and Pharisees, saying, "Is it lawful to heal on the Sabbath?"
4 But they kept silent. And He took him and healed him, and let him go. 5 Then He answered them, saying, "Which of you, having a donkey or an ox that has fallen into a pit, will not immediately pull him out on the Sabbath day?" 6 And they could not answer Him regarding these things.
Take the Lowly Place
7 So He told a parable to those who were invited, when He noted how they chose the best places, saying to them: 8 "When you are invited by anyone to a wedding feast, do not sit down in the best place, lest one more honorable than you be invited by him; 9 and he who invited you and him come and say to you, 'Give place to this man,' and then you begin with shame to take the lowest place.10 But when you are invited, go and sit down in the lowest place, so that when he who invited you comes he may say to you, 'Friend, go up higher.' Then you will have glory in the presence of those who sit at the table with you. 11 For whoever exalts himself will be humbled, and he who humbles himself will be exalted."