Where is God when bad things happen?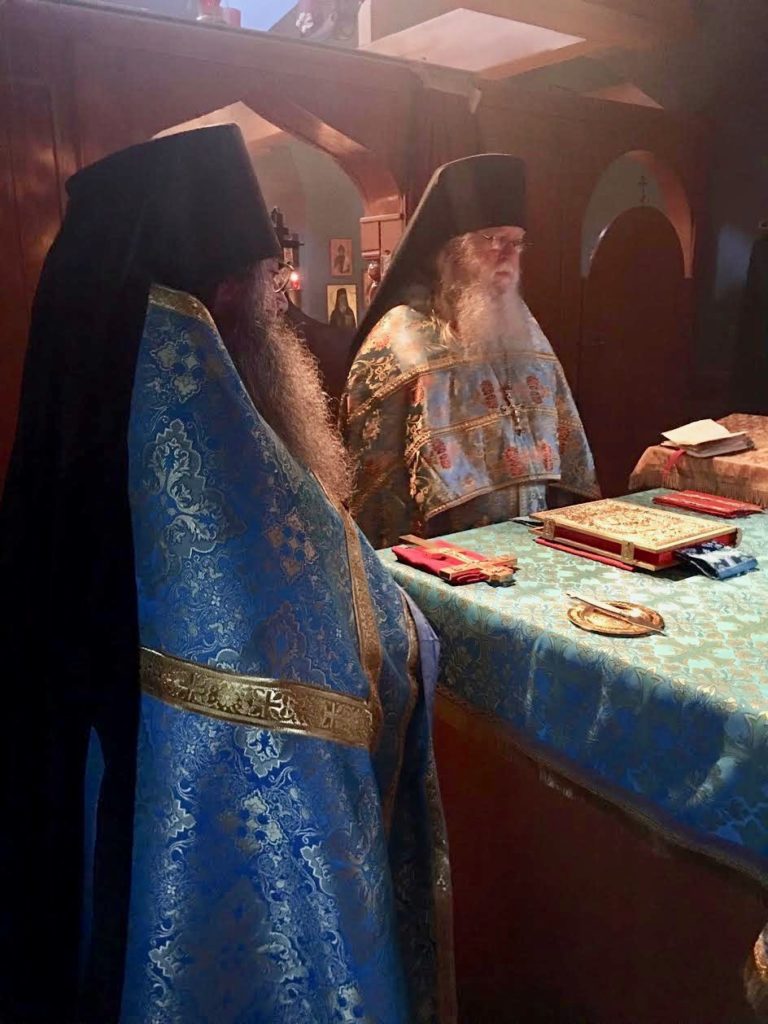 We often wonder why God allows bad things to happen, sometimes even questioning if God cares at all about the evil things that happen to good people. Yet we forget that our God created us in such a way that we can freely return His love for us, and that in this freedom, we can even love others. We have all been given the freedom to do what we want, and to live our lives the way we please. The Lord lets us do drugs. He lets us be disrespectful to our parents, or cruel to those we decide are beneath us. He lets us avoid paying our taxes, or commit fraud for our own gain. God lets us avoid going to the services in our temples, while allowing us to choose partying with our friends on a Saturday night, over communing with our Creator God.
Our God allows us to spend all our time pursuing entertainment, and mindlessly focusing on social networking, to the exclusion of communing with Him. He lets us speed and cross the centerline into oncoming traffic, and although He doesn't like it when we do, He refrains from forcing Himself on us.  He lets us make bad decisions, but is sad because He knows what will come of it.
Our God, Who is ever loving, caring, and compassionate, watches over each and every one of us. God even has hopes and plans for us just like our families do. But just like our earthly parents, He allows us to make our own choices on what we want to do, and, like our friends and families, is saddened when we make bad choices. Bad things happen, not because God doesn't care, but because, in our free will, we, His creatures, make bad things happen by choosing  to do what we want, regardless of the consequences.
Finally, we live in a fallen world. This is not God's doing, but our own. God did not create evil, we did, and the end result was that death entered our world. Christ came to destroy the power of death by His own death, and holy resurrection.
Love and blessings,
Abbot Tryphon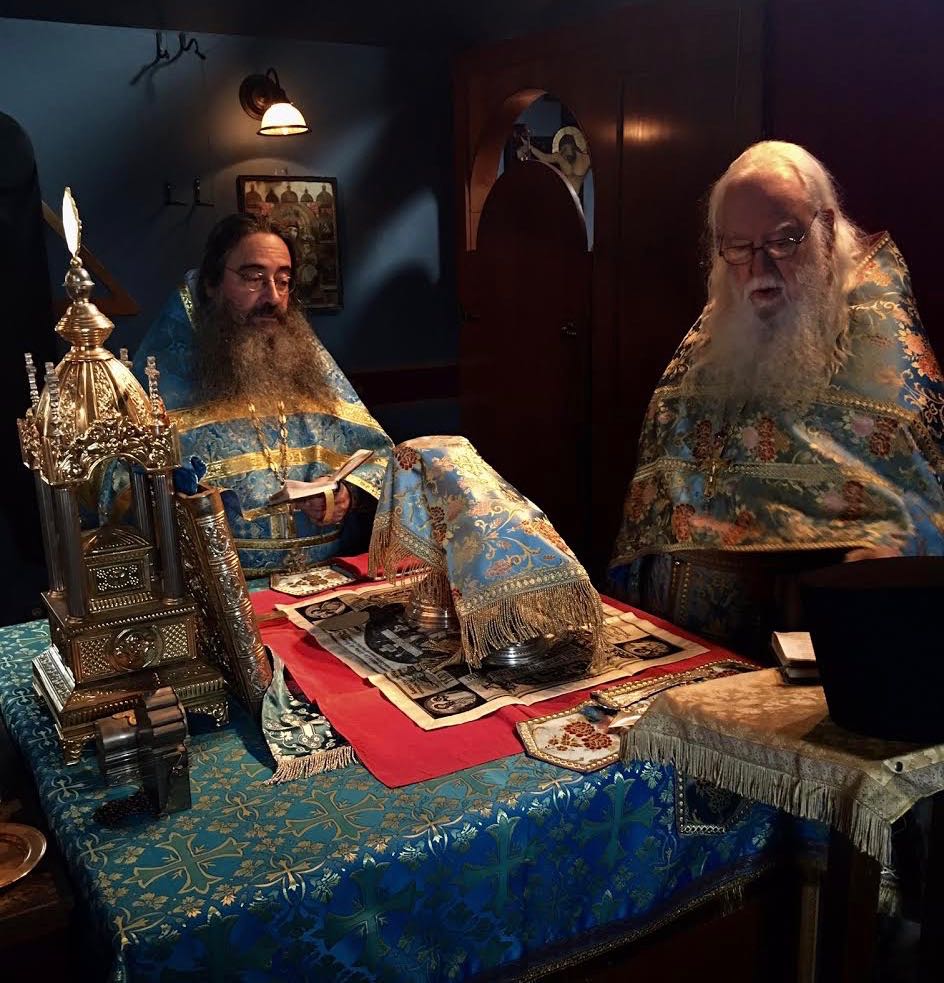 Monday December 5, 2016 / November 22, 2016
25th Week after Pentecost. Tone seven.
Nativity (St. Philip's Fast). Fish Allowed
Afterfeast of the Entry of the Most Holy Theotokos into the Temple.
Apostles Philemon and Archippus, Martyr Apphia, wife of Philemon, and St. Onesimus, disciple of St. Paul (ca. 109).
Martyrdom of St. Michael, prince of Tver (1318).
New Hieromartyr Vladimir priest (1932).
New Hieromartyr Iosaph bishop of Mogilev, New Hieromartyrs John, Basil, Paul, Jacob, Theodore, John, Ilia, Alexis, Aphanasius priests and Hieromartyr Gerasimus (1937).
Venerable Paraskeva confessor (1952).
St. Yaropolk-Peter, prince of Vladimir in Volhynia (1086).
Martyrs Cecilia, Valerian, Tiburtius, and Maximus at Rome (288).
Martyr Procopius the Reader at Caesarea in Palestine (303).
Martyr Menignus at Parium (250).
Venerable Agabbas of Syria (5th c.).
Righteous Michael the Soldier of Bulgaria (866).
St. Callistus II, patriarch of Constantinople (Mt. Athos) (1397) (Greek).
St. Clement of Ochrid, bishop of Greater Macedonia (916) (Bulgaria).
St. Germanus of Eikoiphinissa in Macedonia (9th c.).
Martyrs Stephen, Mark, and Mark (another) at Antioch in Pisidia (4th c.).
Martyr Agapion of Greece (304).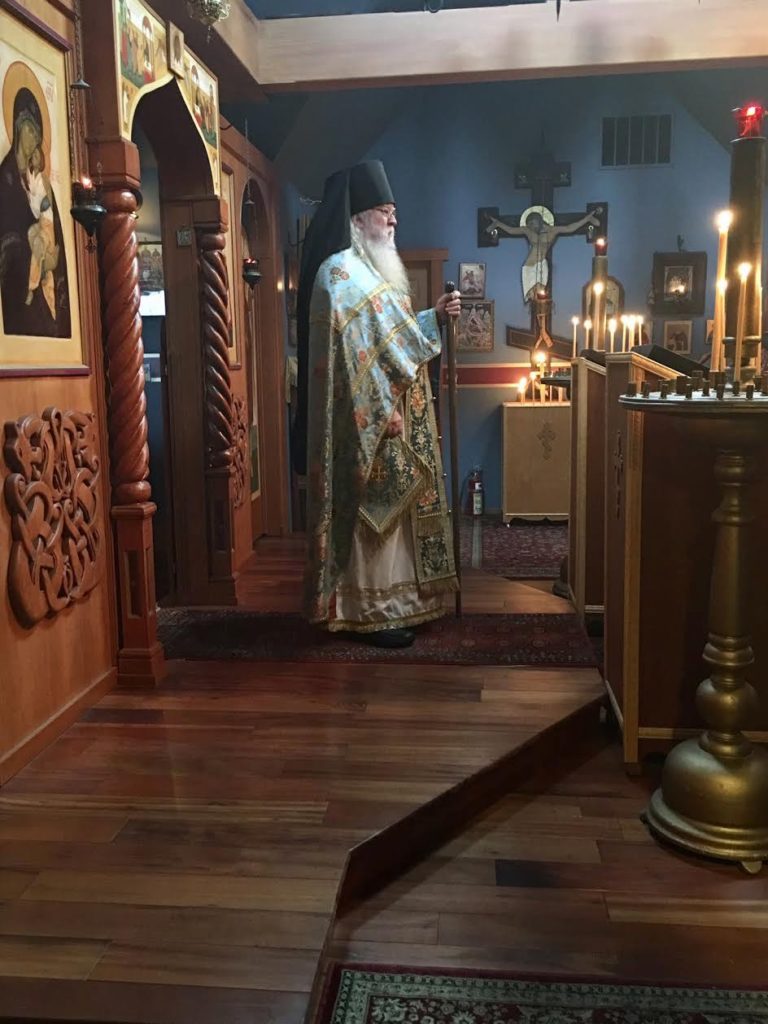 Scripture Readings
2 Thessalonians 1:1-10
Greeting
1 Paul, Silvanus, and Timothy,
To the church of the Thessalonians in God our Father and the Lord Jesus Christ:
2 Grace to you and peace from God our Father and the Lord Jesus Christ.
God's Final Judgment and Glory
3 We are bound to thank God always for you, brethren, as it is fitting, because your faith grows exceedingly, and the love of every one of you all abounds toward each other, 4 so that we ourselves boast of you among the churches of God for your patience and faith in all your persecutions and tribulations that you endure, 5 which is manifest evidence of the righteous judgment of God, that you may be counted worthy of the kingdom of God, for which you also suffer; 6 since it is a righteous thing with God to repay with tribulation those who trouble you, 7 and to give you who are troubled rest with us when the Lord Jesus is revealed from heaven with His mighty angels, 8 in flaming fire taking vengeance on those who do not know God, and on those who do not obey the gospel of our Lord Jesus Christ. 9 These shall be punished with everlasting destruction from the presence of the Lord and from the glory of His power, 10 when He comes, in that Day, to be glorified in His saints and to be admired among all those who believe,[a] because our testimony among you was believed.
Luke 17:20-25
The Coming of the Kingdom
20 Now when He was asked by the Pharisees when the kingdom of God would come, He answered them and said, "The kingdom of God does not come with observation; 21 nor will they say, 'See here!' or 'See there!' For indeed, the kingdom of God is within you."
22 Then He said to the disciples, "The days will come when you will desire to see one of the days of the Son of Man, and you will not see it. 23 And they will say to you, 'Look here!' or 'Look there!' Do not go after them or follow them. 24 For as the lightning that flashes out of one part under heaven shines to the other part under heaven, so also the Son of Man will be in His day. 25 But first He must suffer many things and be rejected by this generation.