Sharing Christ in a world devoid of hope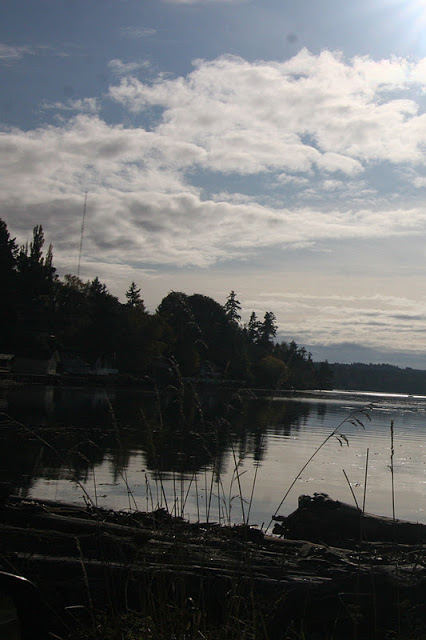 Without Christ, Orthodoxy is just another religion, devoid of the power to transform and deify the human heart. Without Christ the Church is nothing but a human institution, no different than a political party. For the Church to be herself, Christ must be visible in the love of her bishops and priests. Christ must be seen in the love of her people, and the charity and kindness that is displayed by all who call themselves Orthodox.
Without Christ our world is devoid of hope, and for others to know this Christ, they must be able to see Him in us. The light of this very Christ must shine forth through the love of His Church and be made manifest in the works of His people. Without this love there is only darkness upon the face of our world, and the world will remain without hope
Others can not know they need Christ if they do not see Him in us. They do not know this Christ fills hearts and transforms lives if they do not see transformation in us. If we are fearful, angry, judgmental, arrogant or aloof, the world will see nothing in our Christian faith worthy seeking.
If others do not see in you a forgiving heart, how will they know there is forgiveness in Christ? If others do not see in you a heart filled with joy, how will they know they need the very Christ whom you proclaim as your Lord and Savior? If others see in you a judgmental, narrow minded, unhappy person, why would they be drawn to the Orthodoxy you claim is the true faith?
With love in Christ,
Abbot Tryphon
Wednesday November 23, 2016 / November 10, 2016
23rd Week after Pentecost. Tone five.
Fast. By Monastic Charter: Strict Fast (Bread, Vegetables, Fruits)
Apostles Erastus, Olympas, Herodion, Sosipater, Quartus, and Tertius of the Seventy (1st c.).
New Hieromartyr Niphont and Martyr Alexander (1931).
New Hieromartyrs Prokopius (Titov) archbishop of Odessa, Dionisius, John and Peter priests (1937).
New Hieromartyrs Augustine (Belyaev), archbishop of Kaluga (1937) and with him John priest, New Hieromartyrs Ioanicius, Martyr Alexis, Appolon, Michael (1937).
Martyr Nicholas and Virgin-martyr Anna and St. Boris deacon confessor (1930-1940).
Virgin-martyrs Olga (1941) and Theoctista (1942).
Martyr Orestes of Cappadocia (304).
Hieromartyr Milos (Miles), bishop in Persia (341), and two disciples.
Venerable Theocteristus, abbot of Symbola on Mt. Olympus.
Martyr Constantine, grand prince of Kartli, Georgia (852).
Commemoration of the torture of Great-martyr George in 303. (Georgia).
St. Nonnus, bishop of Heliopolis (471).
Translation of the relics of St. Gregory, presbyter, in Assos of Lesbos (Greek).
St. Eucharius, first bishop of Trier (3rd c.).
Scripture Readings
1 Thessalonians 2:1-8
Paul's Conduct
2 For you yourselves know, brethren, that our coming to you was not in vain. 2 But even after we had suffered before and were spitefully treated at Philippi, as you know, we were bold in our God to speak to you the gospel of God in much conflict. 3 For our exhortation did not come from error or uncleanness, nor was it in deceit.
4 But as we have been approved by God to be entrusted with the gospel, even so we speak, not as pleasing men, but God who tests our hearts. 5 For neither at any time did we use flattering words, as you know, nor a cloak for covetousness—God is witness. 6 Nor did we seek glory from men, either from you or from others, when we might have made demands as apostles of Christ. 7 But we were gentle among you, just as a nursing mother cherishes her own children. 8 So, affectionately longing for you, we were well pleased to impart to you not only the gospel of God, but also our own lives, because you had become dear to us.
Luke 12:48-59
48 But he who did not know, yet committed things deserving of stripes, shall be beaten with few. For everyone to whom much is given, from him much will be required; and to whom much has been committed, of him they will ask the more.
Christ Brings Division
49 "I came to send fire on the earth, and how I wish it were already kindled! 50 But I have a baptism to be baptized with, and how distressed I am till it is accomplished! 51 Do you suppose that I came to give peace on earth? I tell you, not at all, but rather division.52 For from now on five in one house will be divided: three against two, and two against three. 53 Father will be divided against son and son against father, mother against daughter and daughter against mother, mother-in-law against her daughter-in-law and daughter-in-law against her mother-in-law."
Discern the Time
54 Then He also said to the multitudes, "Whenever you see a cloud rising out of the west, immediately you say, 'A shower is coming'; and so it is. 55 And when you see the south wind blow, you say, 'There will be hot weather'; and there is. 56 Hypocrites! You can discern the face of the sky and of the earth, but how is it you do not discern this time?
Make Peace with Your Adversary
57 "Yes, and why, even of yourselves, do you not judge what is right? 58 When you go with your adversary to the magistrate, make every effort along the way to settle with him, lest he drag you to the judge, the judge deliver you to the officer, and the officer throw you into prison. 59 I tell you, you shall not depart from there till you have paid the very last mite."