The hesitation between two positions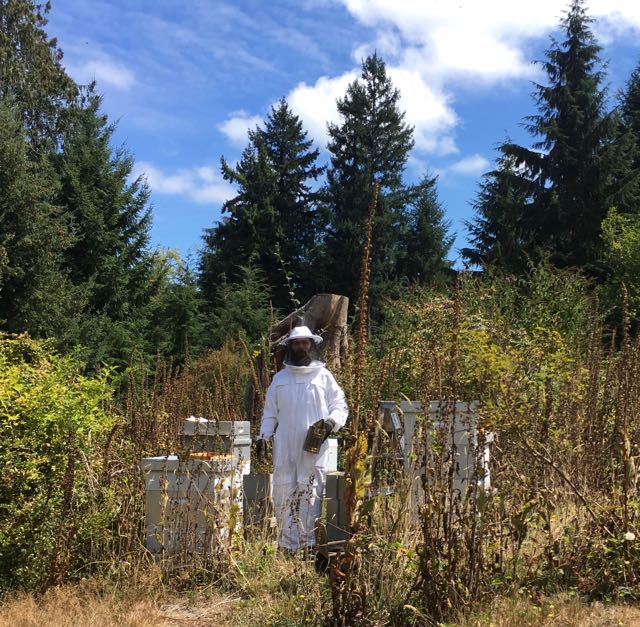 I once met a woman who claimed she never doubted her faith, and had never experienced even a moment when she didn't believe everything the Church taught. Within that same year, this woman had abandoned her faith, and apostatized from Orthodoxy. Her fear of harboring even a little doubt about her belief in God, and her trust in the Church's teachings, had left her vulnerable. She did not understand that although the counterpart of belief is unbelief, doubt itself must be viewed as simply a hesitation between two positions.
Doubt does not contradict faith, for it is not the same as unbelief. Doubt can, and should, serve as the catalyst to our moving deeper into the spiritual aspects of what it means to be human, and being part of a family of believers who are on a journey into the Heart of God. Faith, if it be true, challenges the status quo, and catapults us forward out of our complacency.
When we try to make doubt as unbelief, we place ourselves into a contradictory state, as though we have to choose which side we will place ourselves. Are we a believer, or are we an unbeliever? When we think we have to place ourself in one category or another, we forget that doubt, in its very essence, is a place between two positions.
This is when the physicality of the Orthodox Church comes into play, for the architecture of our temples, the beauty of our vestments, the mystery of our icons, and the smell of the incense we offer to God in our divine services, play the role of being a bridge between the material world and the spiritual realm. As we journey together, we experience a reconnection between ourselves and the God Who created us, and the Incarnation of God in our midst becomes a reality that we experience.
Orthodoxy, as this bridge between the physical and the spiritual, allows us not only to grow in wisdom, but helps us track the many different stages of spiritual development throughout the whole of our lifetime. Our lifelong journey is one that seeks to receive some level of illumination (theoria), and is not just the blind adherence to some "statement of faith". In other words, Orthodoxy is far more than a simple adherence to our Creeds, our practices, our worship, and our doctrine.
Orthodoxy is a faith that is deep enough to allow her believers to confront the complexities of our human experience, while at the same time recognizing that not all is understood in this life, but viewed as Mystery. So, the view that believers never doubt, is simply not true. Doubt is not the opposite of faith, but rather the vehicle by which we are challenged to go deeper into the Mystery that is true faith. Nothing keeps we true believers from struggling with uncertainty, for it is this very uncertainty that keeps us from complacency. Complacency is the true enemy of faith, and the inhibitor of spiritual growth. It is complacency that keeps us from the Kingdom of God, and the joy that comes when we are in communion with Christ. It is not a question of choosing sides, but of surrendering to Divine Wisdom.
With love in Christ,
Abbot Tryphon
Photo: Brother Apollos, our beekeeper.
Thursday August 18, 2016 / August 5, 2016
9th Week after Pentecost. Tone seven.
Dormition (Theotokos) Fast. By Monastic Charter: Food without Oil
Forefeast of the Transfiguration of our Lord.
Martyr Eusignius of Antioch (362).
New Martyrs Eudocia (Shikova) and Novices Daria (Timolina), Dar'ia (Siushinskaya), and Maria of Diveyevo (1919).
New Hieromartyr Simon (Shleev) bishop of Ufa (1921).
New Hieromartyr John deacon (1938).
Venerable Job the Gorge-dweller on the Mezen River (Solovki) (1628).
Hieromartyrs Fabian (250) and Antherus (Antheros) (257), popes of Rome.
Martyr Pontius at Cimella in France (257).
Martyrs Cantidius, Cantidian and Sibelius (Sobel), of Egypt.
Righteous Nonna (374), mother of St. Gregory the Theologian.
St. Oswald, king and martyr (642) (Celtic & British).
Venerable John (Jacob) of Neamp, the Chozebite (1960) (Romania).
New Martyr Chrestos of Preveza (1668).
Uncovering of the relics (1967) of St. Arsenius the New of Paros (1877).
Scripture Readings
1 Corinthians 14:6-19
Tongues Must Be Interpreted
6 But now, brethren, if I come to you speaking with tongues, what shall I profit you unless I speak to you either by revelation, by knowledge, by prophesying, or by teaching? 7 Even things without life, whether flute or harp, when they make a sound, unless they make a distinction in the sounds, how will it be known what is piped or played? 8 For if the trumpet makes an uncertain sound, who will prepare for battle? 9 So likewise you, unless you utter by the tongue words easy to understand, how will it be known what is spoken? For you will be speaking into the air. 10 There are, it may be, so many kinds of languages in the world, and none of them iswithout significance. 11 Therefore, if I do not know the meaning of the language, I shall be a foreigner to him who speaks, and he who speaks will be a foreigner to me. 12 Even so you, since you are zealous for spiritual gifts, let it be for the edification of the church thatyou seek to excel.
13 Therefore let him who speaks in a tongue pray that he may interpret. 14 For if I pray in a tongue, my spirit prays, but my understanding is unfruitful. 15 What is the conclusion then? I will pray with the spirit, and I will also pray with the understanding. I will sing with the spirit, and I will also sing with the understanding. 16 Otherwise, if you bless with the spirit, how will he who occupies the place of the uninformed say "Amen" at your giving of thanks, since he does not understand what you say? 17 For you indeed give thanks well, but the other is not edified.
18 I thank my God I speak with tongues more than you all; 19 yet in the church I would rather speak five words with my understanding, that I may teach others also, than ten thousand words in a tongue.
Matthew 20:17-28
Jesus a Third Time Predicts His Death and Resurrection
17 Now Jesus, going up to Jerusalem, took the twelve disciples aside on the road and said to them, 18 "Behold, we are going up to Jerusalem, and the Son of Man will be betrayed to the chief priests and to the scribes; and they will condemn Him to death, 19 and deliver Him to the Gentiles to mock and to scourge and to crucify. And the third day He will rise again."
Greatness Is Serving
20 Then the mother of Zebedee's sons came to Him with her sons, kneeling down and asking something from Him.
21 And He said to her, "What do you wish?"
She said to Him, "Grant that these two sons of mine may sit, one on Your right hand and the other on the left, in Your kingdom."
22 But Jesus answered and said, "You do not know what you ask. Are you able to drink the cup that I am about to drink, and be baptized with the baptism that I am baptized with?"
They said to Him, "We are able."
23 So He said to them, "You will indeed drink My cup, and be baptized with the baptism that I am baptized with; but to sit on My right hand and on My left is not Mine to give, but it is for those for whom it is prepared by My Father."
24 And when the ten heard it, they were greatly displeased with the two brothers. 25 But Jesus called them to Himself and said, "You know that the rulers of the Gentiles lord it over them, and those who are great exercise authority over them. 26 Yet it shall not be so among you; but whoever desires to become great among you, let him be your servant. 27 And whoever desires to be first among you, let him be your slave— 28 just as the Son of Man did not come to be served, but to serve, and to give His life a ransom for many."