Everyone will spend eternity in God's presence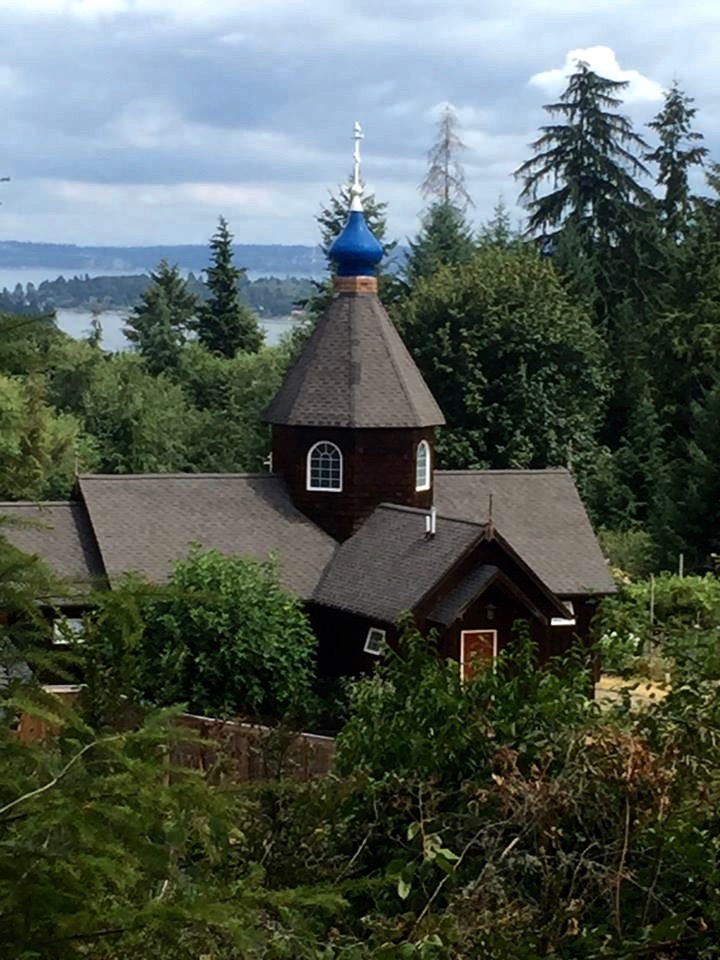 According to Saint Gregory of Nyssa, heaven and hell are not about location, but about relationship. God is everywhere, and He did not create a heaven for some, and a hell for others. If we love God, His fire will be a comforting warmth, but if we choose not to have a relationship with Him, His fire will be as hell fire. We choose how we will experience the presence of God in the afterlife, and since God can not be absent from anywhere, those who have chosen to ignore Him, will, nevertheless, be in His presence for all of eternity.
Saint Gregory, tells us that Paradise and Hell do not exist from God's point of view, but from man's point of view. It is all about man's choice and condition. According to him, heaven and hell are not two different locations. They are simply two different experiences of the same place.
Everyone will spend eternity in God's presence, but how we experience the Divine Presence will depend upon the condition of our soul. Those who have been transformed by the action and work of the Holy Spirit, will experience God as light and bliss. Those who have rejected God's love will experience it as pain and suffering. For the unbeliever and the unrepentant, their sins will not allow them to enjoy the Presence of God.
Upon Christ's Second Coming, everyone who has ever lived will see Him in His uncreated light, forever. For "those who worked good deeds in their lifetime will go towards the resurrection of life, while those who worked evil in their lifetime will go towards the resurrection of judgment (John.5:29)". All will be separated at the moment of the final judgement, with the good experiencing paradise as exceedingly good, and radiant, while those who have rejected His love, and whose lives ended without repentance, will look upon Christ as hell, the "all-consuming fire" spoken of in Hebrews 12:29.
It is from Christ's Second Coming that the river of fire will flow forth. For the saints this river of fire will be a golden light, encompassing them as an eternal joy. Whereas, for the demons and the unrepentant, it will be as a burning hell fire. For this is the very reason we read in Luke 2:34, that Christ is "as the fall and the resurrection of many".
"Paradise and hell are not two different places.  (This version is an idolatrous concept.) They signify two different situations (ways), which originate from the same uncreated source, and are perceived by man as two, different experiences (Metropolitan Hierotheos Vlochos)."
For those who reject the healing that has been offered, Christ will be their hell, their separation from the eternal bliss.  For the saints, Christ will be their resurrection into eternal life. This is why Saint John of the Ladder wrote that the uncreated light of Christ is "an all-consuming fire and an illuminating light". This is why we say heaven and hell are not about location, they are about relationship. Heaven and Hell are within the same realm, which is in the presence of God.
"When in the furnace of the blazing flame, Thy holy and faithful Youths proved to be as in a cool, refreshing dew, then did they mystically portray from before that Thou wast to come from a Virgin whom Thy brightness would not burn. As for Thy coming the second time in Thy dread glory as our God, the wondrous Prophet and righteous man, great Daniel, clearly hath foretold, when he cried out and said: I beheld until the thrones were set in place, and the Judge sat for judgment; and then rushed forth the river of that fire, from the which may we be saved by their entreaties, O our Master Christ" (to the melody "Paradise of Eden")
Love in Christ,
Abbot Tryphon
Friday July 29, 2016 / July 16, 2016
6th Week after Pentecost. Tone four.
Fast. By Monastic Charter: Strict Fast (Bread, Vegetables, Fruits)
Hieromartyr Athenogenes, bishop of Heracleopolis, and his ten disciples (311).
New Hieromartyrs Seraphim, Theognostus, and others of Alma-Ata (1921).
St. Magdalena, schema-abbess of New Tikhvin Convent in Siberia (1934).
New Confessor Matrona Belyakova, fool-for-Christ of Anemnyasevo (1936).
New Hieromartyr James archbishop of Barnaul and with him Hieromartyrs Peter and John priests, Hieromartyr Theodore and Martyr John (1937).
Hieromartyr Ardalion (1938).
Martyrs Paul and two sisters, Chionia (Thea) and Alevtina (Valentina), at Caesarea in Palestine (308).
Martyr Antiochus, physician of Sebaste (4th c.).
Virgin-martyr Julia of Carthage (440).
"Chirsk" (1420) ("Pskovsky") Icon of the Mother of God.
Commemoration of the Fourth Ecumenical Council (451).
Synaxis of Russian Saints glorified on Moscow Councils in 1547 and 1549.
Martyr Helier of Jersey (6th c.) (Celtic & British).
1,015 Martyrs of Pisidia (Greek).
Martyr Athenogenes (Greek).
New Martyr John of Turnovo (1822).
St. Plechelm, bishop of Odilienberg.
St. Tenenan, bishop of Leon.
Martyr-hermit Hilier of Jersey.
Scripture Readings
1 Corinthians 4:5-8
5 Therefore judge nothing before the time, until the Lord comes, who will both bring to light the hidden things of darkness and reveal the counsels of the hearts. Then each one's praise will come from God.
Fools for Christ's Sake
6 Now these things, brethren, I have figuratively transferred to myself and Apollos for your sakes, that you may learn in us not to think beyond what is written, that none of you may be puffed up on behalf of one against the other. 7 For who makes you differ from another? And what do you have that you did not receive? Now if you did indeed receive it, why do you boast as if you had not received it?
8 You are already full! You are already rich! You have reigned as kings without us—and indeed I could wish you did reign, that we also might reign with you!
Matthew 13:44-54
The Parable of the Hidden Treasure
44 "Again, the kingdom of heaven is like treasure hidden in a field, which a man found and hid; and for joy over it he goes and sells all that he has and buys that field.
The Parable of the Pearl of Great Price
45 "Again, the kingdom of heaven is like a merchant seeking beautiful pearls, 46 who, when he had found one pearl of great price, went and sold all that he had and bought it.
The Parable of the Dragnet
47 "Again, the kingdom of heaven is like a dragnet that was cast into the sea and gathered some of every kind, 48 which, when it was full, they drew to shore; and they sat down and gathered the good into vessels, but threw the bad away. 49 So it will be at the end of the age. The angels will come forth, separate the wicked from among the just, 50 and cast them into the furnace of fire. There will be wailing and gnashing of teeth."
51 Jesus said to them, "Have you understood all these things?"
They said to Him, "Yes, Lord."
52 Then He said to them, "Therefore every scribe instructed concerning the kingdom of heaven is like a householder who brings out of his treasure things new and old."
Jesus Rejected at Nazareth
53 Now it came to pass, when Jesus had finished these parables, that He departed from there. 54 When He had come to His own country, He taught them in their synagogue, so that they were astonished and said, "Where did this Man get this wisdom and thesemighty works?