When correcting others becomes a form of abuse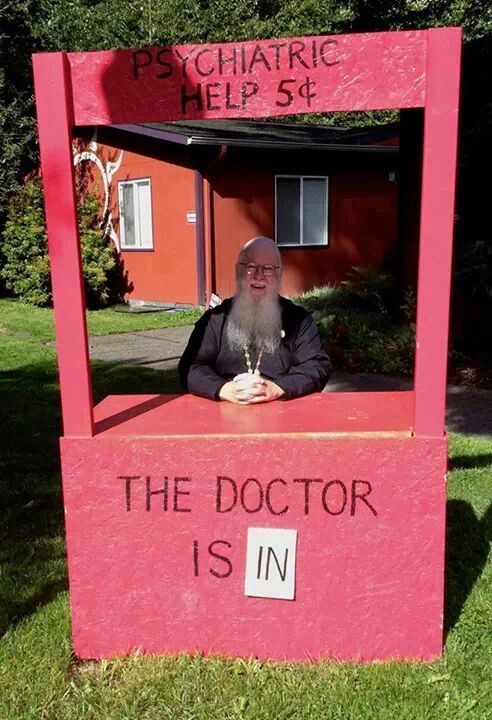 When focusing on the sins of others, we set for ourselves the mission of correcting them. We see ourselves as called to help this poor, unfortunate one by pointing out their sins, and telling them how they can be a better person. We are not being critical, but helpful, we tell ourselves. "Don't take offense", we say, for "I am only trying to help you see your flaws, so you can become a better person. I am only pointing out your error because I love you, and as a caring person want what is best for you".
In truth, the spirit of judgment is likely to be counterproductive, as our corrections can be like hitting the person, and our critical analysis of their behavior, or personality, or even their sins, can cause more damage than good. If we truly wish to help them, we will offer good and kind thoughts, speak with words of love and encouragement, and pray for them. We are not doing them a favor by serving as their self appointed therapist, passing judgement on their behavior, and correcting them as though we were an official, appointed by the court. Words of encouragement are far more likely to help the person, than negative and critical feedback.
Imaging the love of Christ is far more profitable for those we'd like to help, for when we live Christ, grace abounds. Others see the love we have for them, and are in turn drawn to that which we have. Only Christ can change the heart, lead the sinner to repentance, and bring about healing. We can be the agent of this transformation by allowing Christ's love to shine through us, and by demonstrating His transformational grace by how we live, and how we love, and how we do not judge.
That said, there are certainly times when people need to be corrected for their own good. When these occasions arise, we must make sure the correction is given in the spirit of love, so the delivery does not get in the way of the message. Priests, parents, bosses, and sometimes, even friends, may be called upon to offer such counsel, but the spirit of love must always remain central to the message.
It is the Holy Spirit Who gives us the power to live in Christ, and to love others. Only the grace of God can change hearts, and we must not allow our own critical spirit to hinder the work of the Holy Spirit, in others.
With love in Christ,
Abbot Tryphon
Saturday June 11, 2016 / May 29, 2016
Afterfeast of the Ascension. Tone five.
Virgin-martyr Theodosia of Tyre (308).
Repose of Blessed John of Ustiug, fool-for-Christ (1494).
Uncovering of the relics (2000) of Venerable Job, Schemamonk of Anzersk (1720).
New Hieromartyr John deacon and martyr Andrew (1938).
St. Luke, hierarch-surgeon of Simferopol (1961).
Commemoration of the First Ecumenical Council (325).
Virgin-martyr Theodosia of Constantinople (730).
Pskov-Pechersk Icon of the Most Holy Theotokos "Surety of Sinners".
The Icon of the Mother of God "Non-Slumbering Eye"("Nedremliuschee Oko").
The Icon of the Mother of God "Imperial" ("Tsesarkaya") Borovsk.
St. Alexander, patriarch of Alexandria (328).
New Martyr Andrew of Chios (1465) (Greek).
New Martyr John (or Nannus) at Smyrna (1802).
Blessed Constantine XII, last of the Byzantine emperors, martyred by the Turks (1453).
Hieromartyr Olbian, bishop of Aneus, and his disciples (Greek).
Martyrs Cyril, child Carellus, Primolus, Phinodus, Venustus, Gissinus, Alexander, Tredentius, and Jocunda at Caesarea in Cappadocia (253-259).
Righteouses John and Mary of Ustiug (13th c.).
Scripture Readings
Acts 20:7-12
Ministering at Troas
7 Now on the first day of the week, when the disciples came together to break bread, Paul, ready to depart the next day, spoke to them and continued his message until midnight. 8 There were many lamps in the upper room where they[a] were gathered together. 9 And in a window sat a certain young man named Eutychus, who was sinking into a deep sleep. He was overcome by sleep; and as Paul continued speaking, he fell down from the third story and was taken up dead. 10 But Paul went down, fell on him, and embracing him said, "Do not trouble yourselves, for his life is in him." 11 Now when he had come up, had broken bread and eaten, and talked a long while, even till daybreak, he departed. 12 And they brought the young man in alive, and they were not a little comforted.
John 14:10-21
10 Do you not believe that I am in the Father, and the Father in Me? The words that I speak to you I do not speak on My own authority; but the Father who dwells in Me does the works. 11 Believe Me that I am in the Father and the Father in Me, or else believe Me for the sake of the works themselves.
The Answered Prayer
12 "Most assuredly, I say to you, he who believes in Me, the works that I do he will do also; and greater works than these he will do, because I go to My Father. 13 And whatever you ask in My name, that I will do, that the Father may be glorified in the Son. 14 If you ask anything in My name, I will do it.
Jesus Promises Another Helper
15 "If you love Me, keep My commandments. 16 And I will pray the Father, and He will give you another Helper, that He may abide with you forever— 17 the Spirit of truth, whom the world cannot receive, because it neither sees Him nor knows Him; but you know Him, for He dwells with you and will be in you. 18 I will not leave you orphans; I will come to you.
Indwelling of the Father and the Son
19 "A little while longer and the world will see Me no more, but you will see Me. Because I live, you will live also. 20 At that day you will know that I am in My Father, and you in Me, and I in you. 21 He who has My commandments and keeps them, it is he who loves Me. And he who loves Me will be loved by My Father, and I will love him and manifest Myself to him."