Changing the world begins with me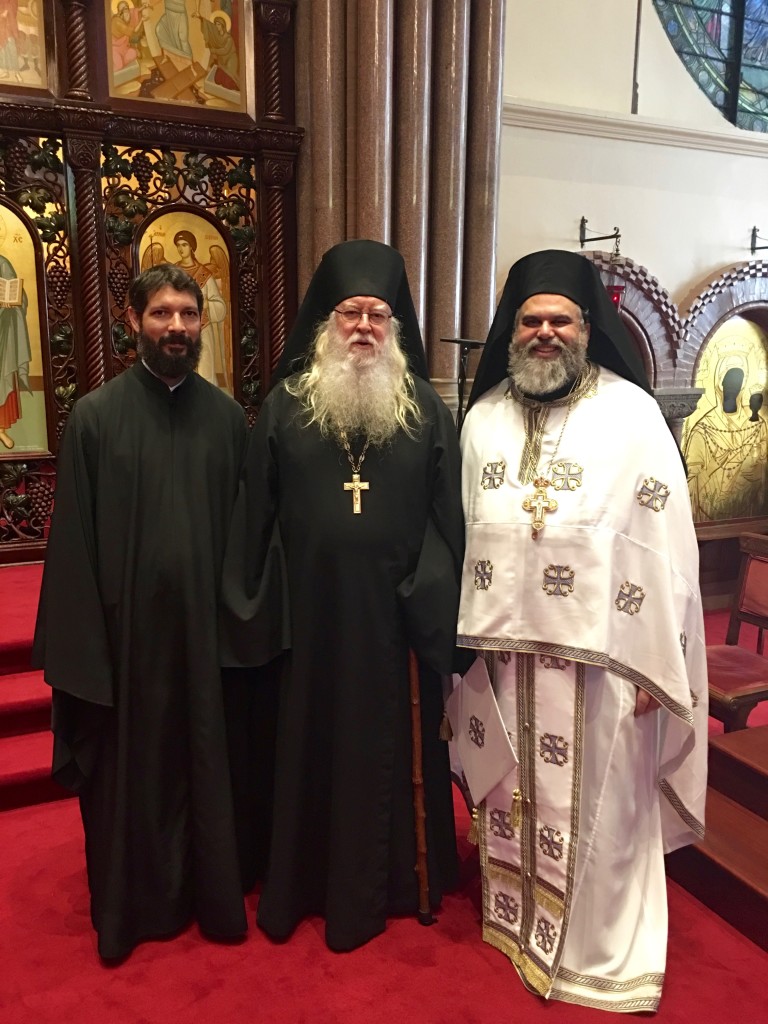 The Elder Sophroni of Essex said he believed in changing the world, one person at a time. These words are in agreement with those of Saint Seraphim of Sarov, who said acquiring inner peace causes a thousand around us to be saved. As long as we concentrate on the failings of others, inner transformation will elude us, and the world will remain in darkness. If we remain stuck in the quagmire of sin, and focused on the failings of others, we will fail in the work of conforming ourselves to the will of God.
It is, of course, much more personally comfortable to notice the failings and the sins of others, but if we do not take stock of ourselves, we will do great harm to our soul. Judging others opens wide the gates for evil spirits to enter, whereby laying waste and destroying the grace of baptism that resides within our hearts. We are in a battle against evil forces, and we had better be on guard. Our eternal life depends on it.
With love in Christ,
Abbot Tryphon
Photos: 1) Archimandrite Constantine (Dean) Moralis, together with his pastoral assistant, Andreas Houpos, following the celebration of the Divine Liturgy in Annunciation Greek Orthodox Cathedral in Baltimore, Maryland. I was honored to have been asked to give the homily during the Liturgy. 2) The view from my hotel room in Baltimore.
Your Prayers: I am returning to the monastery tomorrow. Please keep me in your holy prayers. Also, please know how very much I appreciated the warm hospitality offered to me during the past two weeks. It is truly heartwarming to have met such wonderful brother priests, and having been the beneficiary of the love of so many Orthodox Christians in Michigan and Maryland.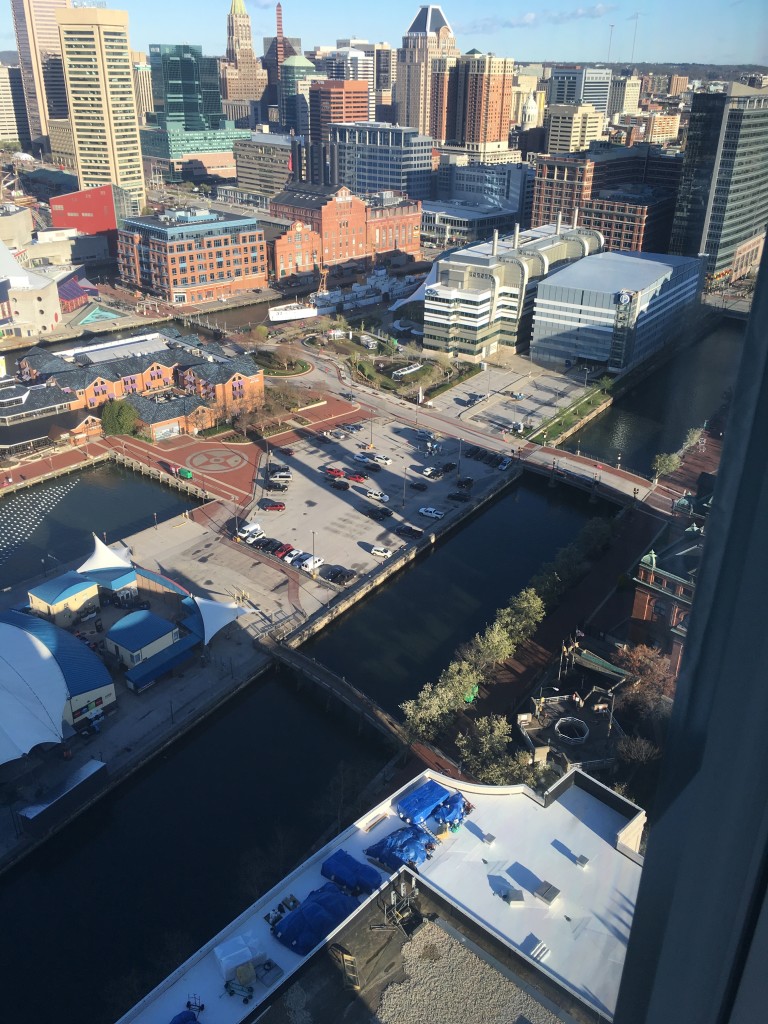 Monday April 4, 2016 / March 22, 2016
Fourth Week of the Great Lent: Adoration of Cross. Tone three.
Great Lent. By Monastic Charter: Strict Fast (Bread, Vegetables, Fruits)
Hieromartyr Basil, presbyter of Ancyra (362).
Martyr Drosida (Drosis) of Antioch, and five virgins (104).
Venerable Isaac, founder of the Dalmatian Monastery at Constantinople (383).
Martyrs Callinica and Basilissa of Rome (2nd c.).
St. Basil of Mangazea in Siberia (1600).
Venerable Euthymius of Constantinople.
"The Izborsk" Icon of the Mother of God (1657).
St. Paul, bishop of Narbonne, Brittany (3rd c.) (Celtic & British).
New Martyr Euthymius of Mt. Athos (1814) (Greek).
New Martyr Basil (Zelentsov) bishop of Priluk (1930).
New Martyr Schema-abbess Sophia of Kiev (1941) and her priest Demetrius Ivanov (1934).
Scripture Readings
Hebrews 4:14-5:6
Our Compassionate High Priest
14 Seeing then that we have a great High Priest who has passed through the heavens, Jesus the Son of God, let us hold fast our confession. 15 For we do not have a High Priest who cannot sympathize with our weaknesses, but was in all points tempted as we are, yet without sin. 16 Let us therefore come boldly to the throne of grace, that we may obtain mercy and find grace to help in time of need.
Qualifications for High Priesthood
5 For every high priest taken from among men is appointed for men in things pertaining to God, that he may offer both gifts and sacrifices for sins. 2 He can have compassion on those who are ignorant and going astray, since he himself is also subject to weakness. 3 Because of this he is required as for the people, so also for himself, to offer sacrifices for sins. 4 And no man takes this honor to himself, but he who is called by God, just as Aaron was.
A Priest Forever
5 So also Christ did not glorify Himself to become High Priest, but it was He who said to Him:
"You are My Son,
Today I have begotten You."
6 As He also says in another place:
"You are a priest forever
According to the order of Melchizedek";
Mark 8:34-9:1
Take Up the Cross and Follow Him
34 When He had called the people to Himself, with His disciples also, He said to them, "Whoever desires to come after Me, let him deny himself, and take up his cross, and follow Me. 35 For whoever desires to save his life will lose it, but whoever loses his life for My sake and the gospel's will save it. 36 For what will it profit a man if he gains the whole world, and loses his own soul? 37 Or what will a man give in exchange for his soul? 38 For whoever is ashamed of Me and My words in this adulterous and sinful generation, of him the Son of Man also will be ashamed when He comes in the glory of His Father with the holy angels."
9 And He said to them, "Assuredly, I say to you that there are some standing here who will not taste death till they see the kingdom of God present with power."