We are called to be priests over creation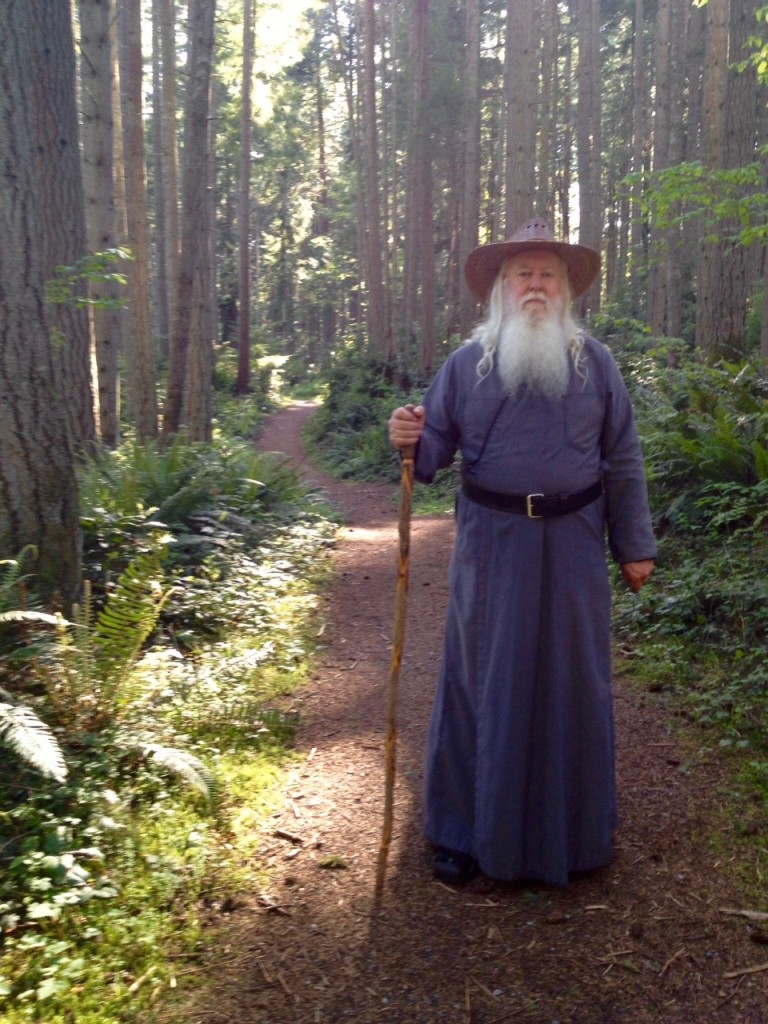 Sustainability is the current 'buzzword' regarding the need for protecting our environment, and is the word being used by environmentalists, governments, businesses, and many average people, as we all face the challenge of saving our world from climate changes, due to the overproduction and depletion of the world's resources. It has been applied to product sourcing, agricultural practices, and technology. It often implies a type of energy that will not—in the foreseeable future—be used up, as some scientists argued was imminent in the case of fossil fuels. It may mean a type of agriculture that doesn't tax our soil as is being done at the current and alarming rate. The word sustainability is even being applied to waste treatment and water use. These are only a few of the applications that have made use of the phrase 'sustainable,' and even in these noted fields the technologies and practices developed have been amazing and immensely beneficial for our culture, humanity in general, and the natural world.
The use of the word "sustainability" is, for us Orthodox Christians, a positive word in relation to our responsibilities as stewards of all that God has given us. It is also a word that people can relate to. Yet despite the laudable achievements within the sustainability movement, there is a dark underside to the usage of the word and the application of the concept. "Sustainable" often means trying to find a "better" way to continue living as we currently do, and often bears within itself an underlying notion of stasis, or remaining the same. For Orthodox Christians, this is unquestionably dangerous.
Imagine a priest upon his deathbed speaking with his confessor about his parish, saying, "Yes, I leave them exactly as I found them; they don't regularly commit any more sins than when I got to the parish." Contrast this possibility with, "By the grace of God, they have grown." All priests are charged with the responsibility of helping their parishioners grow, for there is in fact no such thing in the spiritual life as stasis. If someone is not growing, struggling, and working out his or her salvation, the seeds of degeneration are already planted.
But if we are not ordained priests, we might wonder how this could have anything to do with us. Yet as Orthodox Christians living in the God-created world, we are all, in the deepest sense, priests over creation. His All-Holiness, the Ecumenical Patriarch Bartholomew, said: "Endowed… from the beginning with 'the image of God,' humanity is called to continuous self-transcendence so that, in responsible synergy with God the Creator, each person might sanctify the entire world, thus becoming a faithful 'minister' and 'steward.'" We are, in essence, called to be priests over creation, for as ministers of this created universe it is our responsibility to cease doing harm, for our final goal is the transfiguration of creation. The ultimate transformation that must take place within ourselves ultimately brings transformation to the entire cosmos.
With love in Christ,
Abbot Tryphon
Thursday February 4, 2016 / January 22, 2016
36th Week after Pentecost. Tone two.
Apostle Timothy of the Seventy (ca. 96).
Monk-martyr Anastasius the Persian (628).
Venerable Macarius, abbot of Zhabyn (1623).
New Hieromartyrs John, Nicholas, Jacob, Peter, John, John, John and Euthymius priest (1938).
Martyr Anastasius the Deacon of the Kiev Caves (12th c.).
Martyrs Manuel, George, Peter, Leontius, bishops; Sionius, Gabriel, John, Leontus, Parodus, presbyters; and 377 companions in Bulgaria (814).
St. Joseph Samakus the Sanctified of Crete (1511) (Greek).
St. Brithwald of Wilton (1045) (Celtic & British).
St. Wendreda, virgin of March.
Scripture Readings
James 1:19-27
Qualities Needed in Trials
19 So then, my beloved brethren, let every man be swift to hear, slow to speak, slow to wrath; 20 for the wrath of man does not produce the righteousness of God.
Doers—Not Hearers Only
21 Therefore lay aside all filthiness and overflow of wickedness, and receive with meekness the implanted word, which is able to save your souls.
22 But be doers of the word, and not hearers only, deceiving yourselves. 23 For if anyone is a hearer of the word and not a doer, he is like a man observing his natural face in a mirror; 24 for he observes himself, goes away, and immediately forgets what kind of man he was. 25 But he who looks into the perfect law of liberty and continues in it, and is not a forgetful hearer but a doer of the work, this one will be blessed in what he does.
26 If anyone among you thinks he is religious, and does not bridle his tongue but deceives his own heart, this one's religion is useless. 27 Pure and undefiled religion before God and the Father is this: to visit orphans and widows in their trouble, and to keep oneself unspotted from the world.
Mark 10:17-27
Jesus Counsels the Rich Young Ruler
17 Now as He was going out on the road, one came running, knelt before Him, and asked Him, "Good Teacher, what shall I do that I may inherit eternal life?"
18 So Jesus said to him, "Why do you call Me good? No one is good but One, that is,God. 19 You know the commandments: 'Do not commit adultery,' 'Do not murder,' 'Do not steal,' 'Do not bear false witness,' 'Do not defraud,' 'Honor your father and your mother.'"
20 And he answered and said to Him, "Teacher, all these things I have kept from my youth."
21 Then Jesus, looking at him, loved him, and said to him, "One thing you lack: Go your way, sell whatever you have and give to the poor, and you will have treasure in heaven; and come, take up the cross, and follow Me."
22 But he was sad at this word, and went away sorrowful, for he had great possessions.
With God All Things Are Possible
23 Then Jesus looked around and said to His disciples, "How hard it is for those who have riches to enter the kingdom of God!" 24 And the disciples were astonished at His words. But Jesus answered again and said to them, "Children, how hard it is for those who trust in riches to enter the kingdom of God! 25 It is easier for a camel to go through the eye of a needle than for a rich man to enter the kingdom of God."
26 And they were greatly astonished, saying among themselves, "Who then can be saved?"
27 But Jesus looked at them and said, "With men it is impossible, but not with God; for with God all things are possible."