We must accuse ourselves, blame ourselves, judge ourselves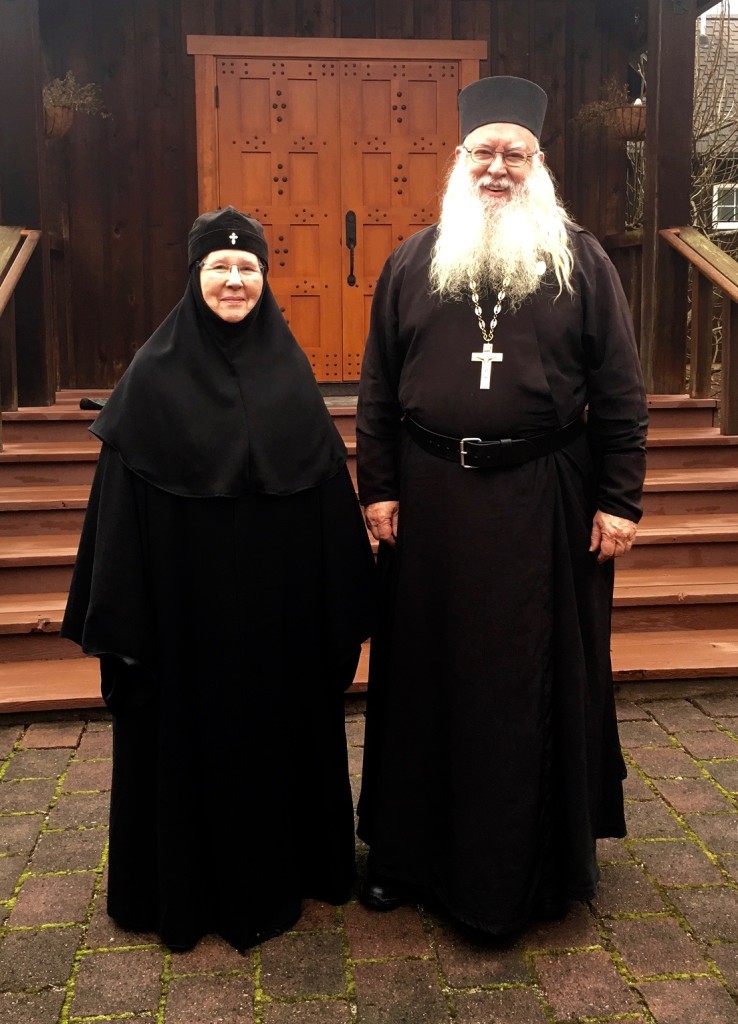 We see people's sins, but we don't know whether they have made peace with God. We don't know if the person who has sinned regrets it, but we are not called to judge them, but only to forgive them. As we become aware of our own sins, and begin to realize how much forgiveness and mercy we need, we are less likely to see the sins of others.
If we find ourselves judging others, we must simply turn it around, and judge only ourselves. Abba Dorotheos' Practical Teaching on the Christian Life, (the one published in Athens, Greece), is a book every Orthodox Christian should own, and one that should be our constant companion, in our struggle to truly forgive others, and turn our gaze on our own need for change.
We must accuse ourselves, blame ourselves, judge ourselves, and get our focus off the other person. The only way we can overcome the sin of judging others, is to see only the sins of ourselves. True repentance comes only when we work on our own fallen nature.
With love in Christ,
Abbot Tryphon
Photos: Nun Eisodia (Asquith), of Washington D.C., visited the monastery this weekend. With the blessing of Metropolitan Hilarion of the Russian Orthodox Church Outside of Russia, Mother Eisodia is traveling the country in preparation for a book that will be aimed at pilgrims looking for monasteries and other holy places, as destinations for quiet retreat and contemplation. While staying with us, Mother instructed Monk Martin in the art of tailoring. Additionally, we were blessed to have David Stobbe, a member of Saint Vincent of Lerins Orthodox Church in Saskatoon, Saskatchewan, spend a few days with us in retreat.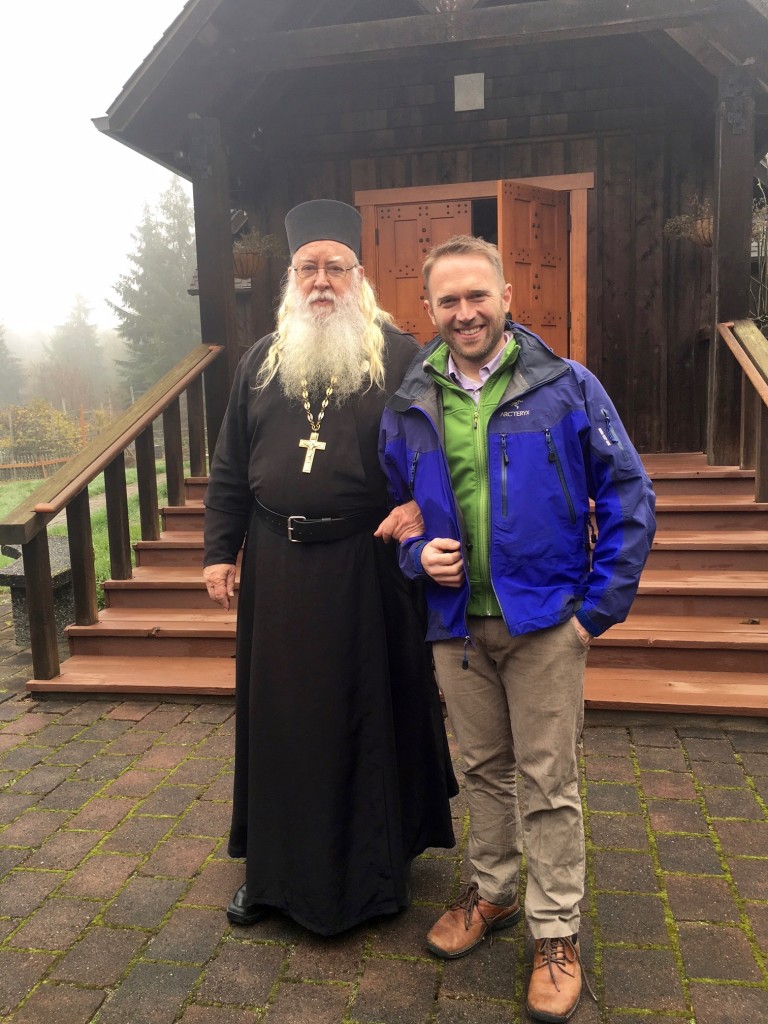 Monday November 30, 2015 / November 17, 2015
27th Week after Pentecost. Tone one.
Nativity (St. Philip's Fast). Fish Allowed
St. Gregory the Wonderworker of Neo-Caesarea (266).
Venerable Nikon, abbot of Radonezh, disciple of St. Sergius (1426).
Venerable Lazarus the iconographer of Constantinople (857).
Martyr Gobron (Michael) and 133 soldiers of Georgia (914) (Georgia).
Venerable Longinus of Egypt (4th c.).
St. Maximus (Maximian), patriarch of Constantinople (434).
Venerable Gennadius, abbot of Vatopedi, Mt. Athos (14th c.).
St. Gregory, bishop of Tours, and with him Venerable Aredius, abbot of Limoges and Venerable Vulfolaic, stylite of Trier (Gaul).
Venerable Hilda, abbess of Whitby (680) (British).
Martyrs Zachariah the Cobbler and his wife, Mary (3rd c.) (Greek).
Hieromartyr Basil, bishop of Hamah (282).
Martyrs Gregory, Victor, and Geminus of Heracleon in Thrace (304).
150 philosophers converted by St. Catherine, and who suffered in Alexandria (305).
St. John the Cobbler of Olumba, Cairo, and Sinai (7th c.).
Scripture Readings
1 Timothy 5:1-10
Treatment of Church Members
5 Do not rebuke an older man, but exhort him as a father, younger men as brothers, 2 older women as mothers, younger women as sisters, with all purity.
Honor True Widows
3 Honor widows who are really widows. 4 But if any widow has children or grandchildren, let them first learn to show piety at home and to repay their parents; for this is good and acceptable before God. 5 Now she who is really a widow, and left alone, trusts in God and continues in supplications and prayers night and day. 6 But she who lives in pleasure is dead while she lives. 7 And these things command, that they may be blameless. 8 But if anyone does not provide for his own, and especially for those of his household, he has denied the faith and is worse than an unbeliever.
9 Do not let a widow under sixty years old be taken into the number, and not unless she has been the wife of one man, 10 well reported for good works: if she has brought up children, if she has lodged strangers, if she has washed the saints' feet, if she has relieved the afflicted, if she has diligently followed every good work.
Luke 14:12-15
12 Then He also said to him who invited Him, "When you give a dinner or a supper, do not ask your friends, your brothers, your relatives, nor rich neighbors, lest they also invite you back, and you be repaid. 13 But when you give a feast, invite the poor, the maimed, the lame, the blind. 14 And you will be blessed, because they cannot repay you; for you shall be repaid at the resurrection of the just."
The Parable of the Great Supper
15 Now when one of those who sat at the table with Him heard these things, he said to Him, "Blessed is he who shall eat bread in the kingdom of God!"