A short prayer used in personal devotion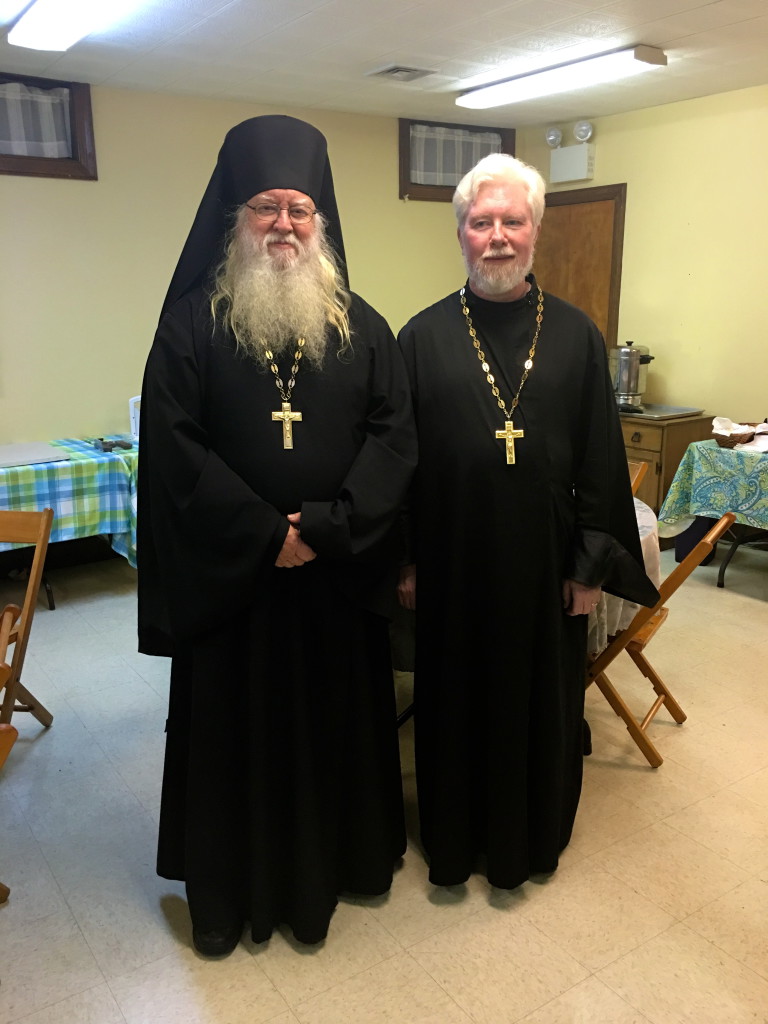 Many Church Fathers taught the use of the "arrow prayer", deliberately short prayers for personal devotion that were easily remembered, and could communicate one's love for God, while seeking His help. They were like arrows being shot into the air, wholeheartedly demonstrating our sincerity in asking God's help. One of my personal favorites is an arrow prayer attributed to Saint Gregory Palamas.
"Lord enlighten my darkness, Lord enlighten my darkness, Lord enlighten my darkness….."
This is the perfect prayer when seeking God's help in keeping His commandments, and doing battle with habitual sins. By this prayer we are asking that grace abound and transformation take place. It is a prayerful plea for God's mercy, and that He make us holy by coming quickly to our aid.
It is the perfect prayer to utter at the very moment we are receiving the Holy Mysteries of Christ's Body and Blood, the hot coals that burn within and bring about healing of body and soul, and illumine our heart. It is a prayer in which we confess before God that we are living in a state of darkness, and asking Him to dispel all that darkness which keeps us from attaining holiness, and communing with Him.
Love in Christ,
Abbot Tryphon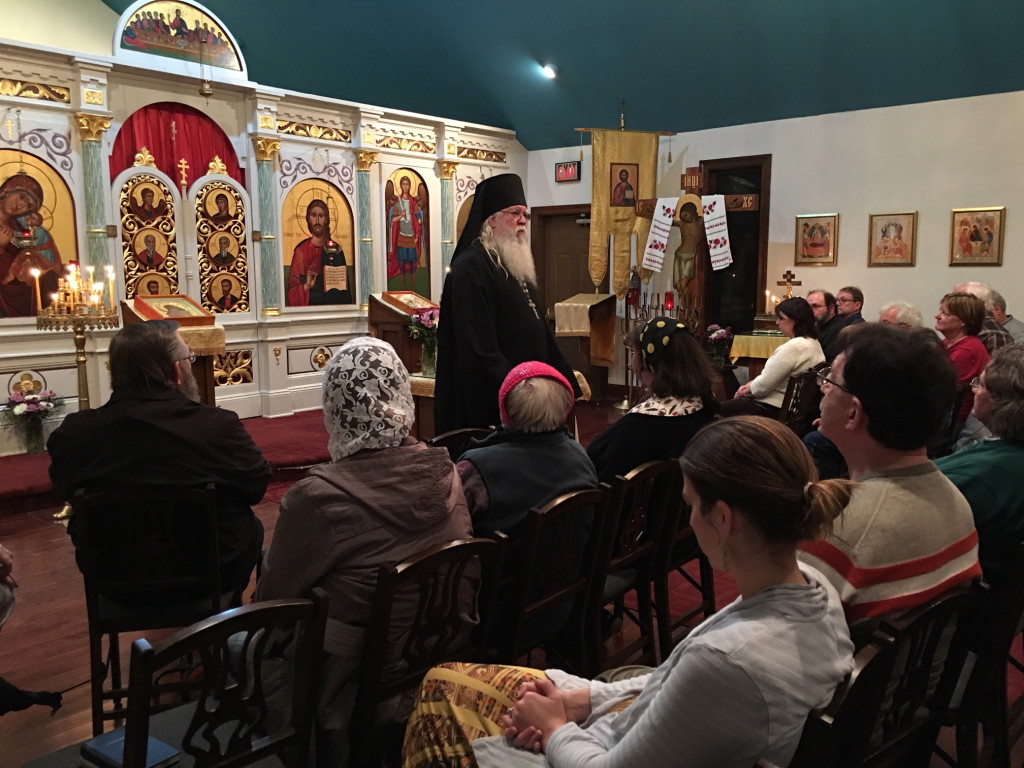 Photos: My last talk in the Diocese of Eastern Pennsylvania (OCA), was held in Saint Mark Orthodox Church, Wrightstown, PA. Father Martin Browne is the rector.
I am grateful for all the kindness extended to me by the clergy and faithful of Eastern Pennsylvania. Although I leave the region exhausted, I am lifted in spirit, having basked in the piety and love of my wonderful hosts, enjoying, as I have, the fellowship of my countrymen in Christ. Please pray for my safe journey back to the monastery, this evening.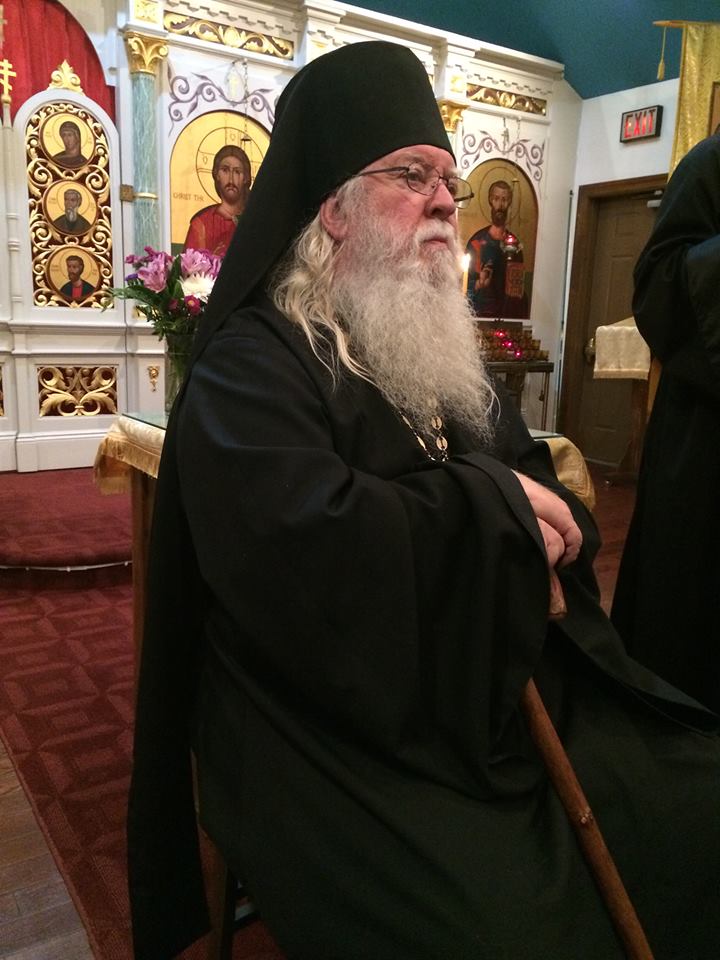 Friday October 23, 2015 / October 10, 2015
21st Week after Pentecost. Tone three.
Fast. Food with Oil
Martyrs Eulampius and Eulampia at Nicomedia and 200 Martyrs with them (296).
St. Innocent, bishop of Penza (1819).
Venerable Ambrose of Optina (1891).
New Hieromartyr Theodore (Pozdeev) archbishop of Volokolamsk (1937).
Saint Amphylochius, Bishop of Vladimir-Volyn (1122).
Synaxis of the seven Saints of Volhynia: Sts. Stephen and Amphilocius (1122), bishops of Vladimir in Volhynia; St. Theodore (in monasticism Theodosius), prince of Ostrog (1483); St. Juliana Olshanskaya (1540); Venerable Job of Pochaev (1651); Hieromartyr Macarius, archimandrite of Kanev (1678); and St. Yaropolk-Peter, prince of Vladimir in Volhynia (1086).
Blessed Andrew of Totma, fool-for-Christ (1673).
Martyr Theotecnus of Antioch (4th c.).
Venerable Bassian of Constantinople (ca. 458).
Venerable Theophilus the Confessor of Bulgaria (716).
Martyrdom of the 26 Martyrs of Zographou Monastery on Mt. Athos by the Latins: Abbot Thomas, monks Barsanuphius, Cyril, Micah, Simon, Hilarion, Job, James, Cyprian, Sabbas, James, Martinian, Cosmas, Sergius, Paul, Menas, Ioasaph, Ioannicius, Anthony, Euthymius, Dometian, Parthenius, and four laymen (1284).
St. Paulinus, archbishop of York (644) (Celtic & British).
St. Pinytus, bishop of Knossos in Crete (2nd. c.).
Zographou Icon of the Most Holy Theotokos "Of the Akathist".
Synaxis of the Saints of Optina: Leo (1841), Macarius (1894), Moses (1862), Anthony (1865), Hilarion (1873), Ambrose (1891), Anatolius (1894), Isaacius (1894), Joseph (1911), Barsanuphius (1913), Anatolius (1922), Nectarius (1928), Nicon (1931), and Isaacius (1936).
Martyrs of the Theban Legion along the Rhine: Sts. Cassius and Florentius at Bonn, Sts. Gereon and Companions at Cologne, and Sts. Victor and Companions at Xanten (Germany) (304).
Scripture Readings
Colossians 2:1-7
Not Philosophy but Christ
2 For I want you to know what a great conflict I have for you and those in Laodicea, and for as many as have not seen my face in the flesh, 2 that their hearts may be encouraged, being knit together in love, and attaining to all riches of the full assurance of understanding, to the knowledge of the mystery of God, both of the Father and of Christ, 3 in whom are hidden all the treasures of wisdom and knowledge.
4 Now this I say lest anyone should deceive you with persuasive words. 5 For though I am absent in the flesh, yet I am with you in spirit, rejoicing to see your good order and the steadfastness of your faith in Christ.
6 As you therefore have received Christ Jesus the Lord, so walk in Him, 7 rooted and built up in Him and established in the faith, as you have been taught, abounding in it with thanksgiving.
Luke 7:31-35
31 And the Lord said, "To what then shall I liken the men of this generation, and what are they like? 32 They are like children sitting in the marketplace and calling to one another, saying:
'We played the flute for you,
And you did not dance;
We mourned to you,
And you did not weep.'
33 For John the Baptist came neither eating bread nor drinking wine, and you say, 'He has a demon.' 34 The Son of Man has come eating and drinking, and you say, 'Look, a glutton and a winebibber, a friend of tax collectors and sinners!' 35 But wisdom is justified by all her children."