The homosexual person in light of the Christian community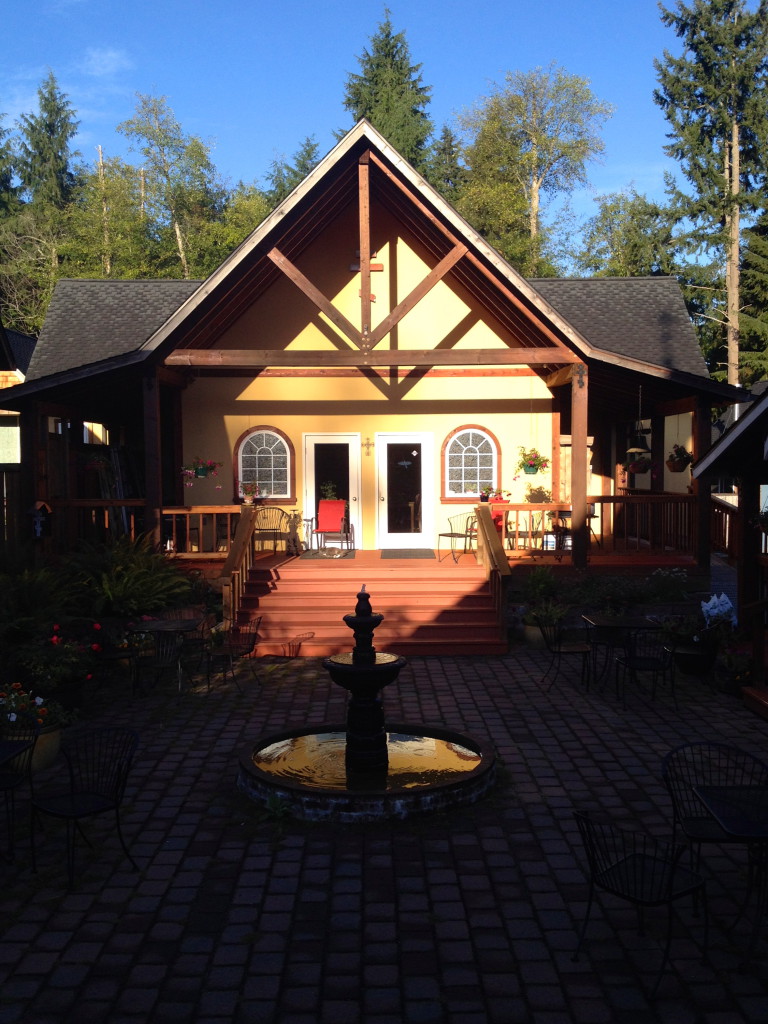 My heart goes out to homosexual men and women who face a life of discrimination and loneliness. I do not believe the majority of them chose to be homosexual. A person would have to be insane to chose a sexual proclivity that fosters hatred and discrimination, and in many cases, rejection by their friends and family. Many believe there are genetic and environmental influences that cause homosexuality, but this is not provable, scientifically. I believe same sex attraction is the result of the fall, just as is all sin. During my years as a priestmonk I have counseled many young men and women who were struggling with same sex attraction, and trying to live chaste lives as Orthodox Christians. I have come to believe that without the support of the Church, and the Christian community, the struggle these people face will be devastating, and will often end in alienation and defeat.
Many years ago I attended a conference in which one of the speakers presented a hate filled lecture on the subject of homosexuality. Among the people attending the conference was the gay son of this priest. The young man had been receiving counseling from me, trying as he was to find hope for his future. He was lonely and fearful, afraid he would one day succumb to the strong sexual desires that were rising up within him, as he struggled with one of the strongest of human urges. The young man loved his faith and loved his father, but was filled with self loathing and afraid his family would one day disown him, should they find out about his sexual proclivity. Sitting on the platform I had a clear view of him and could see the pain in his face upon hearing his fathers words. Sad to say, this young man did not remain in the Church, and eventually gave in to defeat and despair. Had his father known of his son's struggles, I have no doubt he'd have given his son the loving assurance that he would always be his son and would never be rejected by his family. I am convinced this young man, had he stayed in the Church, would have received the support and love that was necessary to live a chaste life.
The answer to ALL passions of the flesh can be found within the walls of the Church. Just as Her founder, the Church is the fountain of compassion and mercy. It is not Christ's Church that fails people, but sometimes the very therapists (clergy) who can get caught up in the letter of the law rather than being grounded in the mercy and compassion and love that is the foundation of the Church. Christ is the head of His Church and we need to mirror His image when dealing with the fallen nature of ALL people. Sin, whatever form it takes, is equal in the eyes of God. We must look only at our own sins and be quick to overlook the sins of our neighbors. As priests of the Most High God, we are called to be agents of His mercy and love, ever offering encouragement to those whom God has placed in our pastoral care.
Finally, I would like to say that the need for intimacy is often the driving force behind sexual promiscuity. We all need intimacy, but to confuse this need with sex is the main reason why so many people succumb to sexual sin. The need for intimacy can be fulfilled in deep friendships, but must ultimately find true fulfillment in an intimate relationship with God.
With love in Christ,
Abbot Tryphon

Tuesday September 22, 2015 / September 9, 2015
17th Week after Pentecost. Tone seven.
Afterfeast of the Nativity of the Theotokos.
Holy and Righteous Ancestors of God Joachim and Anna.
Martyr Severian of Sebaste (320).
Venerable Joseph, abbot of Volokolamsk (or Volotsk) (1515).
Uncovering of the relics (1896) of St. Theodosius, archbishop of Chernigov (1696).
New Hieromartyrs Gregory priest and Aleksander deacon (1918).
New Hieromartyrs Zaharias archbishop of Voronezh, Basil, Sergius, Joseph, Alexis priests and Martyr Basil (1937).
New Hieromartyr Andronicus (1938).
New Hieromartyr Alexander, priest (1942).
Venerable Theophanes the Confessor and Faster of Mt. Diabenos (299).
Martyrs Chariton and Straton.
Blessed Nicetas the Hidden of Constantinople (12th c.).
Commemoration of the Third Ecumenical Council (431).
Venerable Onuphrius of Voronsk (1789) (Romania).
Venerable Joachim, abbot of Opochka Monastery (Pskov) (1550).
St. Kieran (Ciaran) of Clonmacnois (Ireland) (ca. 545) (Celtic & British).
St. Omer, bishop of Therouanne (670).
St. Wulfhilda, abbes of Barking.
St. Bettelin, Hermit of Crowland.
Scripture Readings
Ephesians 2:19-3:7
Christ Our Cornerstone
19 Now, therefore, you are no longer strangers and foreigners, but fellow citizens with the saints and members of the household of God, 20 having been built on the foundation of the apostles and prophets, Jesus Christ Himself being the chief cornerstone, 21 in whom the whole building, being fitted together, grows into a holy temple in the Lord, 22 in whom you also are being built together for a dwelling place of God in the Spirit.
The Mystery Revealed
3 For this reason I, Paul, the prisoner of Christ Jesus for you Gentiles— 2 if indeed you have heard of the dispensation of the grace of God which was given to me for you, 3 how that by revelation He made known to me the mystery (as I have briefly written already, 4 by which, when you read, you may understand my knowledge in the mystery of Christ), 5 which in other ages was not made known to the sons of men, as it has now been revealed by the Spirit to His holy apostles and prophets: 6 that the Gentiles should be fellow heirs, of the same body, and partakers of His promise in Christ through the gospel, 7 of which I became a minister according to the gift of the grace of God given to me by the effective working of His power.
Mark 11:11-23
11 And Jesus went into Jerusalem and into the temple. So when He had looked around at all things, as the hour was already late, He went out to Bethany with the twelve.
The Fig Tree Withered
12 Now the next day, when they had come out from Bethany, He was hungry. 13 And seeing from afar a fig tree having leaves, He went to see if perhaps He would find something on it. When He came to it, He found nothing but leaves, for it was not the season for figs. 14 In response Jesus said to it, "Let no one eat fruit from you ever again."
And His disciples heard it.
Jesus Cleanses the Temple
15 So they came to Jerusalem. Then Jesus went into the temple and began to drive out those who bought and sold in the temple, and overturned the tables of the money changers and the seats of those who sold doves. 16 And He would not allow anyone to carry wares through the temple. 17 Then He taught, saying to them, "Is it not written, 'My house shall be called a house of prayer for all nations'? But you have made it a 'den of thieves.' "
18 And the scribes and chief priests heard it and sought how they might destroy Him; for they feared Him, because all the people were astonished at His teaching. 19 When evening had come, He went out of the city.
The Lesson of the Withered Fig Tree
20 Now in the morning, as they passed by, they saw the fig tree dried up from the roots. 21 And Peter, remembering, said to Him, "Rabbi, look! The fig tree which You cursed has withered away."
22 So Jesus answered and said to them, "Have faith in God. 23 For assuredly, I say to you, whoever says to this mountain, 'Be removed and be cast into the sea,' and does not doubt in his heart, but believes that those things he says will be done, he will have whatever he says.