The good pastor does not demand conformity before healing has taken place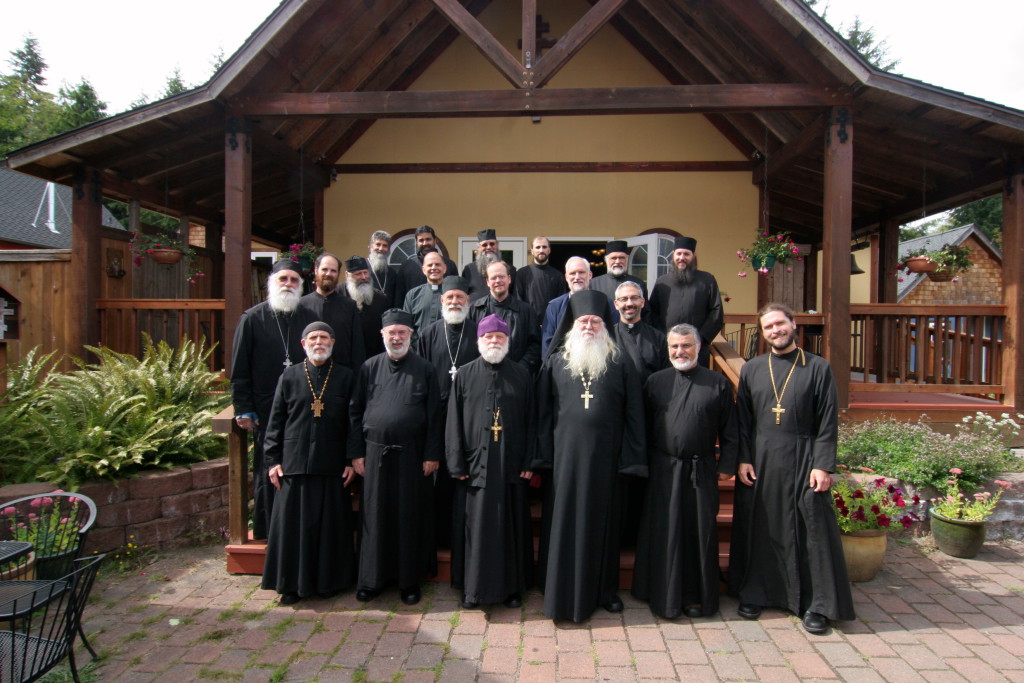 It deeply troubles me when I encounter clergy who want to push their parishioners into total conformity and compliance with the teachings of the Orthodox Church, without first helping them seek the healing that takes place within the Hospital of the Soul. My spiritual father, Archimandrite Dimitry of blessed memory, counseled against storming at people, before using the tools found within the Church, to bring about the transformation of the soul, and the healing of the nous. Demanding conformity in a host of issues that separate our modern society from the Gospel teachings of the Church, drives people away from the very place that can bring about the transformation we all so desperately need. The pastor must first help those who have come into the Church to enter into an encounter with the Living God, and allow Christ to empower them for change, both morally and spiritually.
Just as a child needs the patience of a good parent to grow into adulthood, so too is there the need for pastors to patiently guide the seeker into an encounter with the Living God, and bring about the purification of the nous (the eye of the soul). Pressuring parishioners into conformity does nothing to help the person mature in the faith, for only the Holy Spirit can transform the heart, and bring the believer into conformity with the Gospel teachings. Everyone needs the Church's transformational power to make them holy. Demanding holiness before healing has taken place, only serves to drive the seeker from the hospital before they can be made whole. A good priest once said, "Rather than wondering how you're going to change the Church, wait and see how the Church changes you."
With love in Christ,
Abbot Tryphon
Photo: The first meeting following the summer break, of the Washington Orthodox Clergy Association, took place at the monastery on Tuesday.
Wednesday September 16, 2015 / September 3, 2015
16th Week after Pentecost. Tone six.
Fast. By Monastic Charter: Strict Fast (Bread, Vegetables, Fruits)
Hieromartyr Anthimus, bishop of Nicomedia, and those with him: Martyrs Theophilus deacon, Dorotheos, Mardonius, Migdonius, Peter, Indes, Gorgonius, Zeno, the Virgin Domna, and Euthymius (302).
Venerable Theoctistus (451), fellow-faster with St. Euthymius the Great.
Blessed John "the Hairy," fool-for-Christ at Rostov (1580).
New Hieromartyr Pimen (Belolikov) bishop of Vernensk and Semirechensk, Sergius, Basil, Philip, Vladimir priests, martyr Meletius (1918).
New Hieromartyrs Basil and Parthenius priests (1919).
New Hieromartyrs Andrew and Theophan priests (1920).
New Hieromartyrs Vladimir amd Michael priests (1921).
New Hieromartyr Nicholas priest (1923).
New Hieromartyr Euthymius priest with 4 martyrs (1924).
New Hieromartyr Romanus priest (1929).
New Hieromartyr Alexis and Elias priests (1937).
New Hieromartyr Peter Deacon (1953).
St. Phoebe, deaconess at Cenchreae near Corinth (1st c.).
Martyr Basilissa of Nicomedia (309).
Hieromartyr Aristion, bishop of Alexandria, in Syria (3rd c.).
St. Ioannicius II, first patriarch of Serbia (1349).
The Pisidia Icon of the Mother of God (608).
New Martyr Polydorus of Cyprus (1794) (Greek).
Emperor Constantine the New (Greek).
Martyrs Chariton and Archontinus (Greek).
St. Remaclus, bishop of Maastricht (677) (Neth.).
St. Aigulphus of Provence (676) (Gaul).
St. Edward, martyr and king of England (978) (Celtic & British).
Scripture Readings
Galatians 6:2-10
2 Bear one another's burdens, and so fulfill the law of Christ. 3 For if anyone thinks himself to be something, when he is nothing, he deceives himself. 4 But let each one examine his own work, and then he will have rejoicing in himself alone, and not in another. 5 For each one shall bear his own load.
Be Generous and Do Good
6 Let him who is taught the word share in all good things with him who teaches.
7 Do not be deceived, God is not mocked; for whatever a man sows, that he will also reap. 8 For he who sows to his flesh will of the flesh reap corruption, but he who sows to the Spirit will of the Spirit reap everlasting life. 9 And let us not grow weary while doing good, for in due season we shall reap if we do not lose heart. 10 Therefore, as we have opportunity, let us do good to all, especially to those who are of the household of faith.
Mark 7:14-24
14 When He had called all the multitude to Himself, He said to them, "Hear Me, everyone, and understand: 15 There is nothing that enters a man from outside which can defile him; but the things which come out of him, those are the things that defile a man. 16 If anyone has ears to hear, let him hear!"
17 When He had entered a house away from the crowd, His disciples asked Him concerning the parable. 18 So He said to them, "Are you thus without understanding also? Do you not perceive that whatever enters a man from outside cannot defile him, 19 because it does not enter his heart but his stomach, and is eliminated, thus purifying all foods?" 20 And He said, "What comes out of a man, that defiles a man. 21 For from within, out of the heart of men, proceed evil thoughts, adulteries, fornications, murders, 22 thefts, covetousness, wickedness, deceit, lewdness, an evil eye, blasphemy, pride, foolishness. 23 All these evil things come from within and defile a man."
A Gentile Shows Her Faith
24 From there He arose and went to the region of Tyre and Sidon. And He entered a house and wanted no one to know it, but He could not be hidden.