Climate change is a reality that is ignored to our peril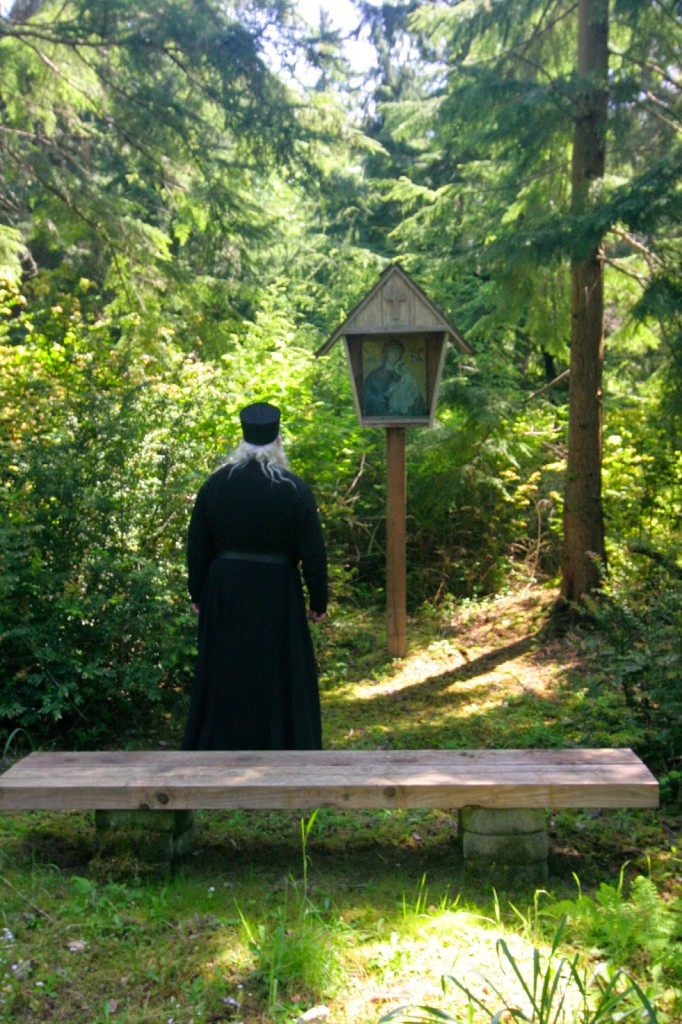 We of the twenty-first century have given ourselves over to consuming addictions more than any time in history. Even a casual look at how we live our lives makes it abundantly clear that we are so caught up in our addictions that we can't even begin to notice that our world is on the brink of disaster. Scientists have been telling us for years that our over use of fossil fuels has been having a negative effect on our planet. Climate change is a fact, yet we're so addicted to over consumption that we even look at the scientific facts in a selective way, finding ways to deny the inevitable. We've managed to politicize an issue that should have united us, all because we want to continue to our foolish abandonment.
Marine scientists know that the carbon dioxide that has been spewing into the air, has been sinking into our oceans. The result is the devastation of sensitive coral reefs, caused by the warming of ocean temperatures. We're now seeing increased movement of non-native species into ecosystems that are foreign to them and we are on the brink of mass extinctions of ocean life that have not been seen in thousands of years. Much of the worlds population depends on food from these oceans and the depletion of whole species promises to deplete much of our world's food supply. We're not talking about a hundred years, but tens of years.
Because of our addictions to having it all, we've put our collective heads in the sand, pretending that all is going to be just fine. We are a technologically advanced race that can take care of any eventuality, we tell ourselves. The fact that we are seeing record breaking storms, floods, droughts, fires, and increasingly erratic weather patters, seems too frightening to even contemplate. Our oceans are rising with the melting of the great ice caps and we are denying the reality of global warming. By telling ourselves we are just in a natural climatic change we dismiss any personal responsibility. We live in denial much like the alcoholic who has just been confronted by his family.
As a race we have turned our backs on God. We've adopted "abundance and prosperity" theologies that have led us to believe that God wants us to exploit the planet, and have put our priorities in the wrong place. We leave simple, ecologically sound, living to those losers who can't afford the good life. Meanwhile we fiddle like the grasshopper of the childhood story, all the while running out of time.
We ignore, in our pride and arrogance, a clear message. God has called us to repentance, for our planet is spewing us up like so much vomit. Our sin of over consumption, and greed, has led us to forget that God anointed us to be good stewards of the earth. We've been worshiping the false gods of prosperity, gluttony and consumption, while ignored the invitation of our Creator to place our hearts and minds at His disposal.
"It is the sign of an infantile mind not to care for oneself with the resources that are available, but rather to partake of something clearly and undeniably harmful while trusting in unseen hopes (Saint Basil the Great)."
It is time we put all political and religious differences aside, face up to the catastrophe that is already upon us, and reverse, as much as possible at this eleventh hour, the destruction we have inflicted upon our planet. Although there have always been cycles of climate change, the current warming trend is of particular significance because most of it is very likely human-induced and proceeding at a rate that is unprecedented in the past 1,300 years. We must stop our abusive living, and demand our government enact laws that greatly reduce carbon dioxide emissions. We must reduce our dependency on beef, and other animal products. We must learn to ration our water supplies, and live, collectively, lives that are not ruled by consumerism. If we don't act now, we, as a species, are doomed.
The important thing to remember is that we are talking "climate change". "Global warming" was the title given it by the media, early on, and it stuck. The terrible winters in the Midwest do not mean global warming is not happening, but simply that the whole of the world's climate is changing rapidly. The vast majority of scientists have been warning us about this for a very long time, but some Christians, and some politicians, have turned this warning into some kind of vast conspiracy, which it is not. The evidence is clear, and the impact climate change is having on the whole of the world promises famine and destruction the world over. We don't have time to sit around and debate this. We have to act NOW!
With love in Christ,
Abbot Tryphon
Friday September 25, 2015 / September 12, 2015
17th Week after Pentecost. Tone seven.
Fast. Food with Oil
Apodosis of the Nativity of the Theotokos.
Hieromartyr Autonomus, bishop in Italy (313).
Venerable Athanasius (1401), disciple of Venerable Sergius of Radonezh and abbot of the Vysotsk Monastery in Serpukhov, and his disciple Venerable Athanasius (1395).
New Hieromartyrs Theodore, John, Nicholas priests and Martyr Alexis (1937).
Blessed Alexis of Elnat and Zharki, near Kineshma (1937).
Translation of the relics (1704) of Righteous Simeon of Verkhoturye (1642).
Venerable Bassian of Tiksna (Vologda) (1624).
Martyr Julian of Galatia, and forty martyrs with him (4th c.).
Hieromartyr Theodore, archbishop of Alexandria (606).
St. Coronatus, bishop of Iconium (3rd c.).
Martyr Macedonius in Phrygia, and with him Martyrs Tatian and Theodulus (4th c.).
St. Sacerdos, bishop of Lyons in Gaul (Gaul).
Venerable Daniel of Thassos, monk (843) (Greek).
St. Andronicus of Atroa (9th c.) (Greek).
Hieromartyr Dositheus of Tbilisi, Georgia (1795) (Georgia).
St. Ailbhe (Elvis) of Emly (527) (Celtic & British).
Scripture Readings
Ephesians 4:17-25
The New Man
17 This I say, therefore, and testify in the Lord, that you should no longer walk as the rest of the Gentiles walk, in the futility of their mind, 18 having their understanding darkened, being alienated from the life of God, because of the ignorance that is in them, because of the blindness of their heart; 19 who, being past feeling, have given themselves over to lewdness, to work all uncleanness with greediness.
20 But you have not so learned Christ, 21 if indeed you have heard Him and have been taught by Him, as the truth is in Jesus: 22 that you put off, concerning your former conduct, the old man which grows corrupt according to the deceitful lusts, 23 and be renewed in the spirit of your mind, 24 and that you put on the new man which was created according to God, in true righteousness and holiness.
Do Not Grieve the Spirit
25 Therefore, putting away lying, "Let each one of you speak truth with his neighbor," for we are members of one another.
Mark 12:1-12
The Parable of the Wicked Vinedressers
12 Then He began to speak to them in parables: "A man planted a vineyard and set a hedge around it, dug a place for the wine vat and built a tower. And he leased it to vinedressers and went into a far country. 2 Now at vintage-time he sent a servant to the vinedressers, that he might receive some of the fruit of the vineyard from the vinedressers. 3 And they took him and beat him and sent him away empty-handed. 4 Again he sent them another servant, and at him they threw stones, wounded him in the head, and sent him away shamefully treated. 5 And again he sent another, and him they killed; and many others, beating some and killing some. 6 Therefore still having one son, his beloved, he also sent him to them last, saying, 'They will respect my son.' 7 But those vinedressers said among themselves, 'This is the heir. Come, let us kill him, and the inheritance will be ours.' 8 So they took him and killed him and cast him out of the vineyard.
9 "Therefore what will the owner of the vineyard do? He will come and destroy the vinedressers, and give the vineyard to others. 10 Have you not even read this Scripture:
'The stone which the builders rejected
Has become the chief cornerstone.
11 This was the Lord's doing,
And it is marvelous in our eyes'?"
12 And they sought to lay hands on Him, but feared the multitude, for they knew He had spoken the parable against them. So they left Him and went away.