Racism has no place in the life of a Christian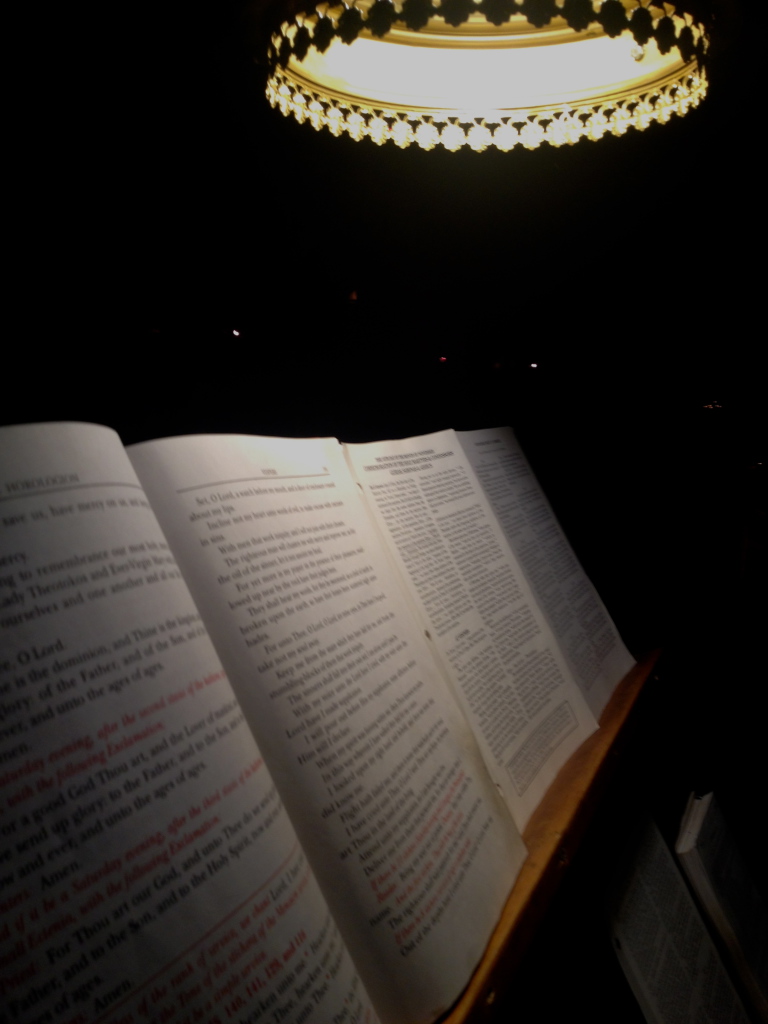 It is important to understand that genetically, all humans are of but one race. Indians, Arabs, Jews, Caucasians, Africans, and Asians, are not different races, but rather, different ethnicities of the human race. God created all humans with the same physical characteristics, with only minor variations. Furthermore, He created all humans in His image and likeness (Genesis 1:26-27), and has invited all of us to enter into communion with Him. A black man is just as much my brother as a fellow Norwegian with blue eyes like mine.
In the Book of Acts we read that with the coming of the Holy Spirit, diverse expressions of languages were being spoken. And in Revelation we see a glimpse of eternity with men and women from every tongue, tribe, and nation making up the choir of eternal praise (Rev. 7:9). That the writers of Scripture took notice of ethnicity, and saw diversity as good, makes it impossible for the Christian to hold to thoughts of racial superiority, or separation of the races.
How can we hold to racist ideologies when even the Apostle John hinted at prejudice concerning Jesus, "Can anything good come out of Nazareth (John 1:46)?" How can we dare hold to racist opinions when the Lord Jesus Christ presented parables which even offended the religious leaders of His time? The Parable of the Good Samaritan (Luke 10) and the story of the Samaritan woman at the well (John 4) make it impossible for us to hold to ideas of ethnic superiority over different races. Even our Orthodox iconography intentionally reflects the full range of skin hues when painting a saint's face in order to stress the interconnectedness and blessedness of all races of humanity.
All forms of racism, prejudice, and discrimination are affronts to the work of Christ on the cross. Jesus Christ died that all men might be saved, be they Jews, Africans, Spanish, Norwegians, Asians, or whatever. In Christ we are united as One Body, and as humans we are all of one race. Ethnicity should mean nothing for the Christian, and our parishes should demonstrate the truth of the ethnic diversity of the Kingdom of God. If we hold to racist beliefs we only demonstrate how far we have distanced ourselves from the teachings of Our Lord. Can a Christian be a racist? The answer is an emphatic NO!
With love in Christ,
Abbot Tryphon
Sunday June 21, 2015 / June 8, 2015
3rd Sunday after Pentecost. Tone two.
Apostles' (Peter & Paul) Fast. Fish Allowed
Celebration in Vologda to the venerable fathers of Vologda (movable holiday on the 3rd Sunday of Pentecost).
Synaxis of Novgorod Hierarchs (movable holiday on the 3rd Sunday of Pentecost).
Synaxis of Saints of Belorussia (movable holiday on the 3rd Sunday of Pentecost): St. Menas, Bishop of Polotsk (1116), St Dionysius bishop Polotsk (1182), Cyril Bishop of Turiv (1183), Lavrenti Bishop of Turiv (1184), Symeon bishop Polotsk (1289); Blessed Great Prince Rostislav (baptize as Michael), of Kiev (1167); Venerable Martyrs Athanasius, Higumen of Brest (1648), Makarius Kabevsky Higumen of Pinsk (1678); Venerable Martin Turovsky (1150), Elise Lavrishevsk (1250); venerable Ephrosinia of Polotsk (1173), Martyr child Gabriel Belostotsky (1690); righteous Juliana princes Olshansky (1550), and Sophia princes Slutsk (1612).
Synaxis of Saints of Pskov (movable holiday on the 3rd Sunday of Pentecost).
Synaxis of Saints of St. Petersburg (movable holiday on the 3rd Sunday of Pentecost).
New Martyrs of the Turkish Yoke (movable holiday on the 3rd Sunday of Pentecost).
Translation of the relics of Great-martyr Theodore Stratelates (319).
St. Theodore, bishop of Rostov and Suzdal (1023).
Finding of the relics (1501) of Sts. Basil (1249) and Constantine (1257), princes of Yaroslavl.
Venerable Ephraim, patriarch of Antioch (546).
Venerable Zosimas, monk, of Phoenicia (Syria) (6th c.).
"Yaroslavl" (13th c.) and "Uriupinsk" (1827) Icons of the Mother of God.
New Martyr Theophanes at Constantinople (1559) (Greek).
Venerable Atre (Athre) of Nitria (Egypt).
Venerable Naucratius, abbot of the Studion (848).
Venerable Theophilus of Luga and Omutch (1412), disciple of St. Arsenius of Konevits (Valaam).
Martyrs Nicander and Marcian at Dorostulum in Moesia (303) (Romania).
St. Medardus, bishop of Noyon (560) (Neth.).
Translation of the relicts of Hieromartyr Alphege, abbot of Canterbury.
Martyr Callopia (Greek).
Venerable Melania the Elder, of Palladius' Lausiac History (Greek).
Martyr Nicander (Greek).
Martyr Mark (Greek).
New Hieromartyrs Barlaam (1942) and his brother Herman (1937) (Riaschentsov) (1937).
St. Paul the Confessor, of Kaiuma in Constantinople (766).
Holy Hieromartyr Tevdore of Kvelta (1609) (Georgia).
Synaxis of the Church of the Cross at Mtskheta, Georgia (Georgia).
Venerable Naucratius, brother of St. Basil the Great (4th c.).
Scripture Readings
Romans 5:1-10
Faith Triumphs in Trouble
5 Therefore, having been justified by faith, we have peace with God through our Lord Jesus Christ, 2 through whom also we have access by faith into this grace in which we stand, and rejoice in hope of the glory of God. 3 And not only that, but we also glory in tribulations, knowing that tribulation produces perseverance; 4 and perseverance, character; and character, hope. 5 Now hope does not disappoint, because the love of God has been poured out in our hearts by the Holy Spirit who was given to us.
Christ in Our Place
6 For when we were still without strength, in due time Christ died for the ungodly. 7 For scarcely for a righteous man will one die; yet perhaps for a good man someone would even dare to die. 8 But God demonstrates His own love toward us, in that while we were still sinners, Christ died for us. 9 Much more then, having now been justified by His blood, we shall be saved from wrath through Him. 10 For if when we were enemies we were reconciled to God through the death of His Son, much more, having been reconciled, we shall be saved by His life.

Matthew 6:22-33
The Lamp of the Body
22 "The lamp of the body is the eye. If therefore your eye is good, your whole body will be full of light. 23 But if your eye is bad, your whole body will be full of darkness. If therefore the light that is in you is darkness, how great is that darkness!
You Cannot Serve God and Riches
24 "No one can serve two masters; for either he will hate the one and love the other, or else he will be loyal to the one and despise the other. You cannot serve God and mammon.
Do Not Worry
25 "Therefore I say to you, do not worry about your life, what you will eat or what you will drink; nor about your body, what you will put on. Is not life more than food and the body more than clothing? 26 Look at the birds of the air, for they neither sow nor reap nor gather into barns; yet your heavenly Father feeds them. Are you not of more value than they? 27 Which of you by worrying can add one cubit to his stature?
28 "So why do you worry about clothing? Consider the lilies of the field, how they grow: they neither toil nor spin; 29 and yet I say to you that even Solomon in all his glory was not arrayed like one of these. 30 Now if God so clothes the grass of the field, which today is, and tomorrow is thrown into the oven, will He not much more clothe you, O you of little faith?
31 "Therefore do not worry, saying, 'What shall we eat?' or 'What shall we drink?' or 'What shall we wear?' 32 For after all these things the Gentiles seek. For your heavenly Father knows that you need all these things. 33 But seek first the kingdom of God and His righteousness, and all these things shall be added to you.