We are our brothers keeper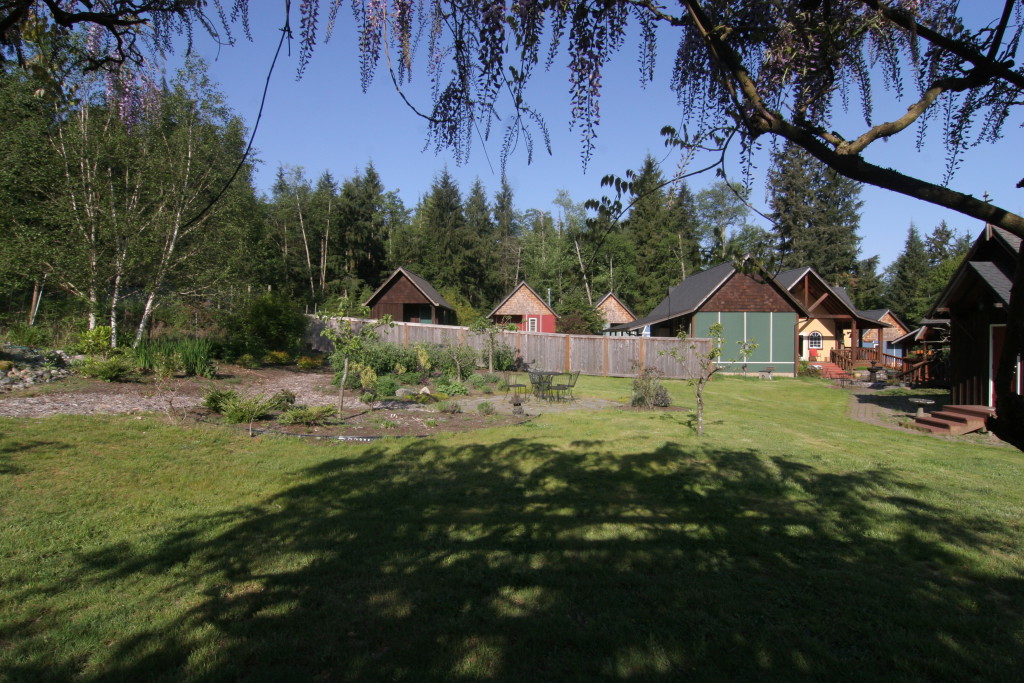 With the fiscal cliff hanging over the nation, countless individuals are facing the very real possibility that their extended unemployment payments may be coming to an end. This means that even more individuals and families will be facing homelessness. Through no fault of their own, these people are facing the likelihood they will be forced to live in their cars or on the streets. Many children will have their education put on hold because their parents will no longer be able to keep the children in their neighborhood schools. With a sense of shame, these families will join the countless other Americans who make up the homeless.
Untold numbers of the homeless are our elderly, forced out on the streets because of medical bills, or loss of other income, during the very years that should have been filled with the warmth and security of their own homes.
An astounding one-third of the homeless population is made up of families, and of the more than 3 million people who are experiencing homelessness, 1.3 million are children. According to national studies, even more Americans are at risk of homelessness because millions of low-income American households pay more that 50 percent of their income on rent when estimates say the figure should be no more than 30 percent. This means that a missed paycheck, the loss of their unemployment benefits, a health emergency, or an unpaid bill, creates a crisis that can push them out of their homes and in to homelessness.
Beginning in the early 1980s, the number of homeless Americans grew dramatically, and the face of homelessness became diverse. It came to include mothers and fathers, sons and daughters, and racial and ethnic minorities. The sense of shame and hopelessness that descends upon these people, should be a shared shame for all of us. They are our brothers and sisters, and they are God's children. Some of them could be our former neighbors, or a cousin we have not seen in years. They could even be us.
We are our brothers keeper, and we must, as a people, and a nation, reach out with everything we have at our disposal to help bring these people back into the safety, security, and warmth, of their own homes. No person should be forced to live without shelter, and no child should be forced to live the life of a homeless person. Every homeless family is our neighbor, our brothers and sisters, and we must not allow them to become invisible to us.
With love in Christ,
Abbot Tryphon
Monday May 4, 2015 / April 21, 2015
Fourth Week of Pascha. Tone three.
Hieromartyr Januarius, bishop of Benevento, and his companions: Festus, Proclus, and Sosius, deacons; Desiderius, reader; and Eutychius and Acutius, laymen, at Pozzuoli (305).
Hieromartyr Theodore of Perge in Pamphylia, his mother Philippa, and Martyrs Dioscorus, Socrates, and Dionysius (2nd c.).
Uncovering of the relics (1999) of St. Theodore of Sanaxar (1791).
St. Alexis, priest of Bortsumany, Nizhni-Novgorod (1848).
New Hieromartyr John priest (1918).
St. Nicholas confessor, priest (1933).
New Hieromartyr Alexis priest (1938).
New Hieromartyr Protopresbyter Basil Martysz of Teratyn (Chelm and Podlasie, Poland) (1945).
Martyrs Isaacius, Apollo, and Codratus of Nicomedia (303).
St. Maximus (Maximian), patriarch of Constantinople (434).
The Mozdok Icon of the Mother of God.
Martyr Alexandra the Empress (303).
Venerable Jakov (James) of Stromynsk.
St. Niphon, bishop of Novgorod (Kiev Caves).
Venerable Beuno, abbot of Clynnog, England (ca. 640) (Celtic & British).
St. Maelruba of Apur Crossan (722) (Celtic & British).
St. Ethilwald, hermit of Farne. (Celtic & British).
St. Anastasius of Sinai (beg. of 8th c.).
Scripture Readings
Acts 10:1-16
Cornelius Sends a Delegation
10 There was a certain man in Caesarea called Cornelius, a centurion of what was called the Italian Regiment, 2 a devout man and one who feared God with all his household, who gave alms generously to the people, and prayed to God always. 3 About the ninth hour of the day he saw clearly in a vision an angel of God coming in and saying to him, "Cornelius!"
4 And when he observed him, he was afraid, and said, "What is it, lord?"
So he said to him, "Your prayers and your alms have come up for a memorial before God. 5 Now send men to Joppa, and send for Simon whose surname is Peter. 6 He is lodging with Simon, a tanner, whose house is by the sea.[a] He will tell you what you must do." 7 And when the angel who spoke to him had departed, Cornelius called two of his household servants and a devout soldier from among those who waited on him continually. 8 So when he had explained all these things to them, he sent them to Joppa.
Peter's Vision
9 The next day, as they went on their journey and drew near the city, Peter went up on the housetop to pray, about the sixth hour. 10 Then he became very hungry and wanted to eat; but while they made ready, he fell into a trance 11 and saw heaven opened and an object like a great sheet bound at the four corners, descending to him and let down to the earth. 12 In it were all kinds of four-footed animals of the earth, wild beasts, creeping things, and birds of the air. 13 And a voice came to him, "Rise, Peter; kill and eat."
14 But Peter said, "Not so, Lord! For I have never eaten anything common or unclean."
15 And a voice spoke to him again the second time, "What God has cleansed you must not call common." 16 This was done three times. And the object was taken up into heaven again.
John 6:56-69
56 He who eats My flesh and drinks My blood abides in Me, and I in him. 57 As the living Father sent Me, and I live because of the Father, so he who feeds on Me will live because of Me. 58 This is the bread which came down from heaven—not as your fathers ate the manna, and are dead. He who eats this bread will live forever."
59 These things He said in the synagogue as He taught in Capernaum.
Many Disciples Turn Away
60 Therefore many of His disciples, when they heard this, said, "This is a hard saying; who can understand it?"
61 When Jesus knew in Himself that His disciples complained about this, He said to them, "Does this offend you? 62 What then if you should see the Son of Man ascend where He was before? 63 It is the Spirit who gives life; the flesh profits nothing. The words that I speak to you are spirit, and they are life. 64 But there are some of you who do not believe." For Jesus knew from the beginning who they were who did not believe, and who would betray Him. 65 And He said, "Therefore I have said to you that no one can come to Me unless it has been granted to him by My Father."
66 From that time many of His disciples went back and walked with Him no more. 67 Then Jesus said to the twelve, "Do you also want to go away?"
68 But Simon Peter answered Him, "Lord, to whom shall we go? You have the words of eternal life. 69 Also we have come to believe and know that You are the Christ, the Son of the living God."