Thoughts on the afterlife, and the place of animals in the Kingdom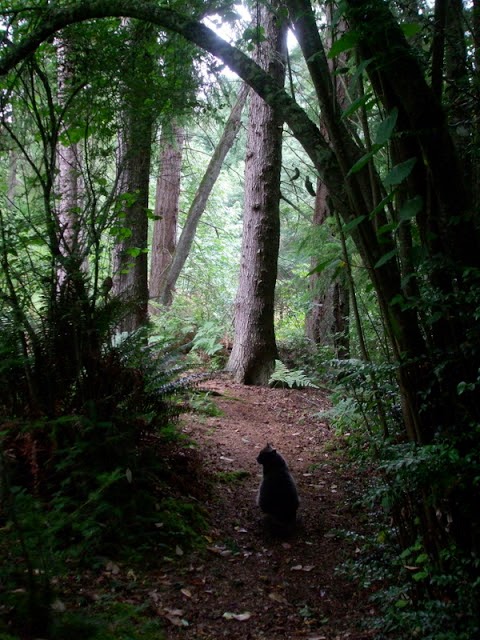 There is no formal doctrine in the Orthodox Church concerning the afterlife for animals, including our pets. Those Fathers of the Church who have expressed themselves on this matter were simply expressing theological opinions that have not become universally accepted, and remain known as "theologoumena" (personal opinion).
The Church has wisely refrained from pronouncing conclusively regarding the afterlife, for much remains unknown. We will not truly understand what awaits us after this life until we have entered into the afterlife. As Orthodox Christians, we simply accept the Nicaeo-Constantinopolitan Creed, reciting the words, "I look for….the life of the world to come."
By God's grace and our cooperation with this grace, we expect to inherit eternal life. We believe that all beings who have been a part of our lives will also be there. Some of us would even hope, along with C.S. Lewis, that it might be possible Paradise will also include our beloved pets, and even the animals that have contributed in a myriad of ways to our own well being. Would it be possible that the cow that provided milk for our children, and cheese for our table, might one day join us in a Paradise where there is no death and no pain?
C.S. Lewis describes something like this in his book "The Great Divorce" in which a sanctified lady in paradise is accompanied by a myriad of animals as she walks in glory through the fields of Paradise. As I have enjoyed the affection and loyalty of our monastery's wonderful Norwegian Forest Cat, Hammi, it would seem to me a Paradise without this loving little creature, would be wanting. Even the eternal loss of our hens, who've provided us with so many wonderful, fresh eggs, and given me so much delight, as I've watched them enjoying their free range lives, would seem sad to me.
This is simply my opinion, and I look forward to the possibility of meeting with the many beloved dogs and cats whose lives I have shared, over my sixty-nine years. The saints saw animals as creatures of God, created as gifts of God's love, and therefore resisted negligence or indifference when these animals were under their charge.
Saint Paul of Obnora was known to converse with birds, and Saint Seraphim of Sarov made friends with a bear. Saint Anthony the Great had a friendship with a lion. Saint Modestos viewed animals as sublime and mysterious gifts from God, and would often bless the livestock of the faithful – praying for their health and survival and glorifying in the vastness and beauty of all that God made. I myself, for some thirteen years, have blessed our cat Hammi, as I've let him out of the library after his night of sleep.
The traditional lands of Britain, Scotland, Wales and Ireland, all lands of the Celtic peoples, which, until the 11th century were part of the unified Orthodox Catholic Church and whose saints and spiritual life have much to offer the contemporary world, saw all of reality as a single unity. These saints knew, as all of the holy saints of the Church have known, that the wholeness of creation had been torn apart by the sin of Adam, and was restored by the saving act of Christ. In their lives they embodied the restoration of wholeness in creation, whether by communication with angels and spirits, or by kinship with all of the natural world.
Saint Athanasius said, "(God) provided the work of creation also as a means by which the Maker might be known … Three ways thus lay open to them, by which they might obtain the knowledge of God. (First), they could look up to the immensity of heaven, and by pondering the harmony of creation come to know its Ruler, the Word of the Father." Thus, the natural world, seen in the light of Christ, remains a way to know God, that is, a way of salvation.
The oneness of our relationship with Creation is brought to life with the story of Saint Kevin of Glendalough. While standing at prayer in a traditional Celtic monastic position with his arms outstretched in the form of a cross, a blackbird built a nest on his arm and laid her eggs. Saint Kevin, not wanting to disturb her nest, stayed in the position until the eggs were hatched. The saint is said to have stated, "It is no great thing for me to bear this pain of holding my hand under the blackbird for the sake of heaven's king."
In the beginning of the restoration of the unity in the entire fallen cosmos, Christ went out into the desert and "He was with the wild beasts, and the angels served Him" (Mark 1:13). These heavenly and earthly creatures who were destined to become the new creation in the God-Man Jesus Christ were assembled around Him. There is a pointed reference to this restoration in the life of St Isaac of Syria, when he wrote:
The humble man approaches wild animals, and the moment they catch sight of him their ferocity is tamed. They come up and cling to him as their Master, wagging their tails and licking his hands and feet. They scent as coming from him the same fragrance that came from Adam before the transgression, the time when they were gathered together before him and he gave them names in Paradise. This scent was taken away from us, but Christ has renewed it and given it back to us at his coming. It is this which has sweetened the fragrance of humanity.
In other words, the state of likeness to God in Christ to which he had risen enabled him to be with the wild beasts just as Adam was in his naming of them. And, I suspect the reason pets are so important to we humans is that they aid in our journey into the restoration of kinship between two different parts of creation. Our pets become like all the animals were in the beginning, when Adam was charged with naming them.
When we are kind to animals, we aid the advancement of the Kingdom, and work to recreate Paradise in a little way. When we are gentle and loving with the chickens who give us eggs, we follow the biblical injunction found in Proverbs 12:10, "a righteous man regards the life of his animal, But the tender mercies of the wicked are cruel." When we take in a stray dog, and give it comfort and food, we recognize that God cared enough for animals to command that even they should have a day of rest. "Six days you shall do your work, and on the seventh day you shall rest, that your ox and your donkey may rest, and the son of your female servant and the stranger may be refreshed (Exodus 23:12)."
Isaiah 11:5-9 speak of a Messianic time when the wolf will dwell with the lamb, as will the calf and the lion. I sense ours will be a world with animals dwelling together with us and their Creator in perfect harmony.
Finally, as one of my favorite bishops said, "Animals were with Adam and Eve in Paradise, so why on earth wouldn't they also be in Heaven (Metropolitan Kallistos Ware)?"
With love in Christ,
Abbot Tryphon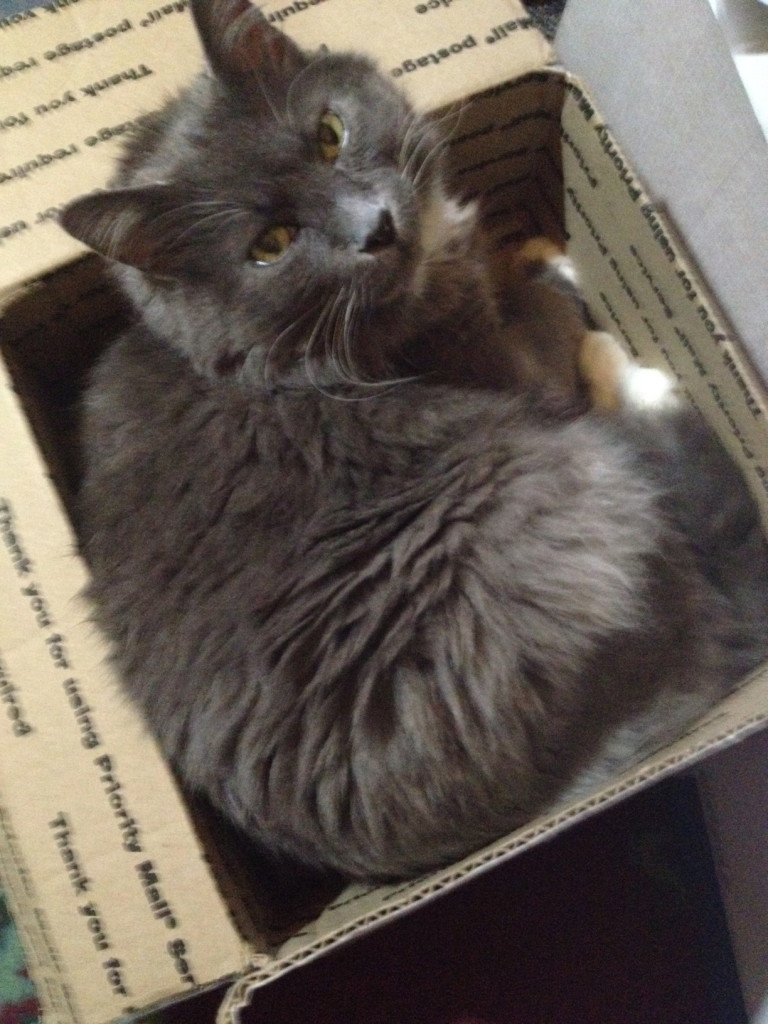 From the Greek Septuagint Psalm 35 line 7 " Your justice is like God's mountains, Your judgment like a great abyss; You save both man and beast, O Lord."
Tuesday March 31, 2015 / March 18, 2015
Sixth Week of the Great Lent. Tone one.
Great Lent. By Monastic Charter: Food without Oil
St. Cyril, archbishop of Jerusalem (386).
New Hieromartyr Demetrius priest, Virgin-martyr Natalia (1938).
Venerable Maria (Skobtsova), nun, who suffered at Ravensbruck (1945).
Martyrs Trophimus and Eucarpus of Nicomedia (300).
Venerable Ananias (Aninas), presbyter and monk, of the Euphrates.
St. Edward the Martyr, king of England (978) (Celtic & British).
The 10,000 Martyrs of Nicomedia.
St. Tetricus, bishop of Langres in Gaul (572-573) (Gaul).
Venerable Daniel, monk of Egypt (6th c.).
Venerable Cyril of Astrakhan (1576).
Scripture Readings
Isaiah 49:6-10
6 Indeed He says,
'It is too small a thing that You should be My Servant
To raise up the tribes of Jacob,
And to restore the preserved ones of Israel;
I will also give You as a light to the Gentiles,
That You should be My salvation to the ends of the earth.'"
7 Thus says the Lord,
The Redeemer of Israel, their Holy One,
To Him whom man despises,
To Him whom the nation abhors,
To the Servant of rulers:
"Kings shall see and arise,
Princes also shall worship,
Because of the Lord who is faithful,
The Holy One of Israel;
And He has chosen You."
8 Thus says the Lord:
"In an acceptable time I have heard You,
And in the day of salvation I have helped You;
I will preserve You and give You
As a covenant to the people,
To restore the earth,
To cause them to inherit the desolate heritages;
9 That You may say to the prisoners, 'Go forth,'
To those who are in darkness, 'Show yourselves.'
"They shall feed along the roads,
And their pastures shall be on all desolate heights.
10 They shall neither hunger nor thirst,
Neither heat nor sun shall strike them;
For He who has mercy on them will lead them,
Even by the springs of water He will guide them.
Genesis 31:3-16
3 Then the Lord said to Jacob, "Return to the land of your fathers and to your family, and I will be with you."
4 So Jacob sent and called Rachel and Leah to the field, to his flock, 5 and said to them, "I see your father's countenance, that it is not favorable toward me as before; but the God of my father has been with me. 6 And you know that with all my might I have served your father. 7 Yet your father has deceived me and changed my wages ten times, but God did not allow him to hurt me. 8 If he said thus: 'The speckled shall be your wages,' then all the flocks bore speckled. And if he said thus: 'The streaked shall be your wages,' then all the flocks bore streaked. 9 So God has taken away the livestock of your father and given them to me.
10 "And it happened, at the time when the flocks conceived, that I lifted my eyes and saw in a dream, and behold, the rams which leaped upon the flocks were streaked, speckled, and gray-spotted. 11 Then the Angel of God spoke to me in a dream, saying, 'Jacob.' And I said, 'Here I am.' 12 And He said, 'Lift your eyes now and see, all the rams which leap on the flocks are streaked, speckled, and gray-spotted; for I have seen all that Laban is doing to you. 13 I am the God of Bethel, where you anointed the pillar and where you made a vow to Me. Now arise, get out of this land, and return to the land of your family.'"
14 Then Rachel and Leah answered and said to him, "Is there still any portion or inheritance for us in our father's house? 15 Are we not considered strangers by him? For he has sold us, and also completely consumed our money. 16 For all these riches which God has taken from our father are really ours and our children's; now then, whatever God has said to you, do it."
Proverbs 21:3-21
3 To do righteousness and justice
Is more acceptable to the Lord than sacrifice.
4 A haughty look, a proud heart,
And the plowing of the wicked are sin.
5 The plans of the diligent lead surely to plenty,
But those of everyone who is hasty, surely to poverty.
6 Getting treasures by a lying tongue
Is the fleeting fantasy of those who seek death.
7 The violence of the wicked will destroy them,
Because they refuse to do justice.
8 The way of a guilty man is perverse;
But as for the pure, his work is right.
9 Better to dwell in a corner of a housetop,
Than in a house shared with a contentious woman.
10 The soul of the wicked desires evil;
His neighbor finds no favor in his eyes.
11 When the scoffer is punished, the simple is made wise;
But when the wise is instructed, he receives knowledge.
12 The righteous God wisely considers the house of the wicked,
Overthrowing the wicked for their wickedness.
13 Whoever shuts his ears to the cry of the poor
Will also cry himself and not be heard.
14 A gift in secret pacifies anger,
And a bribe behind the back, strong wrath.
15 It is a joy for the just to do justice,
But destruction will come to the workers of iniquity.
16 A man who wanders from the way of understanding
Will rest in the assembly of the dead.
17 He who loves pleasure will be a poor man;
He who loves wine and oil will not be rich.
18 The wicked shall be a ransom for the righteous,
And the unfaithful for the upright.
19 Better to dwell in the wilderness,
Than with a contentious and angry woman.
20 There is desirable treasure,
And oil in the dwelling of the wise,
But a foolish man squanders it.
21 He who follows righteousness and mercy
Finds life, righteousness, and honor.