The Western World is in need of Christ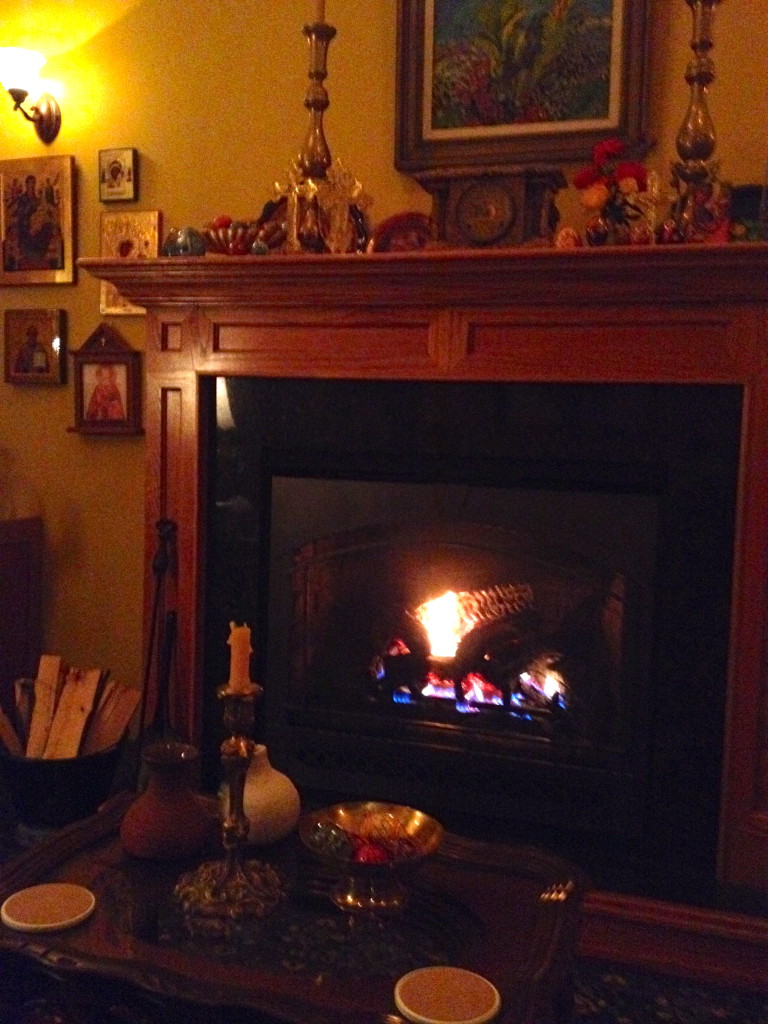 The western world has entered a period of decadence and decline, departing far from her Christian roots. With the European Union denying the historical and cultural Christian heritage of her member states, a secular based world view reigns dominant. This, together with the mass immigration of peoples from Islamic countries at a time when the birth rates of indigenous peoples are at an all time record low, threatens the very existence of Western civilization.
The naive would have us believe that we are living in an age of enlightenment, with borders falling, people uniting. They ignore the plight of the Coptic Christians of Egypt whose churches are being burned down in record numbers, young Coptic women being kidnapped and raped, and priests, bishops and anyone identified as Christian being fair game for assaults and murders. They ignore the growing persecution of Christians throughout the Middle East.
The government of Saudi Arabia has been building Islamic centers near university communities throughout the United States and Western Europe. While allegedly pushing for "Islamic rights", they are wooing young westerners into Islam. While demanding Muslims be allowed their five times a day worship periods in the work place and on campuses, they forbid Jew and Christians the right to build synagogues and churches in Muslim countries.
Political figures throughout Western Europe and the United States have taken to calling anyone who raises a word of alarm as bigoted Islamaphobes, while ignoring the outright persecution of Christians throughout the Muslim world. It has become commonplace for attacks against Christians in Muslim countries to be written off as the acts of a few extremists, yet we hear no condemnation from imams of the growing discrimination experienced by Christians. If attacks against Christians are simply perpetrated by a few Islamic extremists, why don't the imams raise their collective voices in decrying the violence of their co-religionists against their Christian neighbors?
Perhaps it is time to demand a church or synagogue be constructed in every Muslim country before any new mosques can be constructed in our cities. If Saudi Arabia wants to continue funding the construction of new mosques in the United States, perhaps we should demand the right to build churches in Saudi Arabia.
It is important to remember that Islam cannot be separated from politics. Sharia law, which is constituting the political and social frame of Islamic teaching, is incompatible with Democracy. The Arab Spring is proving this fact with the Islamic unwillingness to allow Coptic Christians the freedom they deserve to practice their faith openly. To compare Islam with Fascism is not too far fetched. Remember, Afghanistan was once a Buddhist nation, and Turkey and the Sudan were Christian nations. Islam makes no room for any form of religion other than Islam. The Western secular view of religion can not survive the growth of a faith that is both a political ideology and a religion. Nor can we as Christians refuse to share our faith by being complacent. Ministry is not about tickling ears, but tapping souls into awakening to the truth.
Christianity's decline must be reversed and the only way this can happen is if those who are still practicing Christians become missionaries and give witness to Jesus Christ. Muslim immigrants who've moved to this country should not be shunned, or asked to leave our shores. They do, however, deserve the chance to hear the Gospel of Jesus Christ.
The Muslim understanding of Christianity has been tainted by false teachings masquerading as Christian. This false image of Christianity, together with the climate of decadence embraced by a secularized western world, offers nothing to a follower of Islam. Only a loving witness to the truth, that in Christ we have a direct link to a personal God Who loves us and offers something that is life changing and eternal, has the draw that will bring Muslims to Christ.
Love in Christ,
Abbot Tryphon
Tuesday February 10, 2015 / January 28, 2015
Week of the Prodigal Son. Tone two.
Venerable Ephraim the Syrian (373).
Venerable Theodosius, abbot, of Totma (Vologda) (1568).
St. Theodore confessor, priest (1933).
New Hieromartyrs Ignatius bishop of Skopinsk, Vladimir priest and Hieromartyr Bartholomeus, Virgin-martyr Olga (1938).
Venerable Leontius, confessor (1972).
Venerable Ephraim, abbot, wonderworker of Novotorzhok (1053).
Venerable Ephraim, bishop of Pereyaslavl (Kiev Caves) (1098).
Venerable Palladius the Hermit of Antioch (4th c.).
Venerable Isaac the Syrian, bishop of Nineveh (ascetic writer) (7th c.).
"Sumorin Totma" Icon of the Mother of God (16th c.).
Venerable John of Reomans (544) (Gaul).
Venerable James the Ascetic of Porphyreon in Palestine (Greek).
Scripture Readings for the Day
1 John 3:11-20
11 For this is the message that you heard from the beginning, that we should love one another, 12 not as Cain who was of the wicked one and murdered his brother. And why did he murder him? Because his works were evil and his brother's righteous.
13 Do not marvel, my brethren, if the world hates you. 14 We know that we have passed from death to life, because we love the brethren. He who does not love his brother abides in death. 15 Whoever hates his brother is a murderer, and you know that no murderer has eternal life abiding in him.
The Outworking of Love
16 By this we know love, because He laid down His life for us. And we also ought to lay down our lives for the brethren. 17 But whoever has this world's goods, and sees his brother in need, and shuts up his heart from him, how does the love of God abide in him?
18 My little children, let us not love in word or in tongue, but in deed and in truth. 19 And by this we know[b] that we are of the truth, and shall assure our hearts before Him. 20 For if our heart condemns us, God is greater than our heart, and knows all things.
Mark 14:10-42
Judas Agrees to Betray Jesus
10 Then Judas Iscariot, one of the twelve, went to the chief priests to betray Him to them. 11 And when they heard it, they were glad, and promised to give him money. So he sought how he might conveniently betray Him.
Jesus Celebrates the Passover with His Disciples
12 Now on the first day of Unleavened Bread, when they killed the Passover lamb, His disciples said to Him, "Where do You want us to go and prepare, that You may eat the Passover?"
13 And He sent out two of His disciples and said to them, "Go into the city, and a man will meet you carrying a pitcher of water; follow him. 14 Wherever he goes in, say to the master of the house, 'The Teacher says, "Where is the guest room in which I may eat the Passover with My disciples?"' 15 Then he will show you a large upper room, furnished and prepared; there make ready for us."
16 So His disciples went out, and came into the city, and found it just as He had said to them; and they prepared the Passover.
17 In the evening He came with the twelve. 18 Now as they sat and ate, Jesus said, "Assuredly, I say to you, one of you who eats with Me will betray Me."
19 And they began to be sorrowful, and to say to Him one by one, "Is it I?" And another said, "Is it I?"
20 He answered and said to them, "It is one of the twelve, who dips with Me in the dish. 21 The Son of Man indeed goes just as it is written of Him, but woe to that man by whom the Son of Man is betrayed! It would have been good for that man if he had never been born."
Jesus Institutes the Lord's Supper
22 And as they were eating, Jesus took bread, blessed and broke it, and gave it to them and said, "Take, eat; this is My body."
23 Then He took the cup, and when He had given thanks He gave it to them, and they all drank from it. 24 And He said to them, "This is My blood of the new covenant, which is shed for many. 25 Assuredly, I say to you, I will no longer drink of the fruit of the vine until that day when I drink it new in the kingdom of God."
26 And when they had sung a hymn, they went out to the Mount of Olives.
Jesus Predicts Peter's Denial
27 Then Jesus said to them, "All of you will be made to stumble because of Me this night, for it is written:
'I will strike the Shepherd,
And the sheep will be scattered.'
28 "But after I have been raised, I will go before you to Galilee."
29 Peter said to Him, "Even if all are made to stumble, yet I will not be."
30 Jesus said to him, "Assuredly, I say to you that today, even this night, before the rooster crows twice, you will deny Me three times."
31 But he spoke more vehemently, "If I have to die with You, I will not deny You!"
And they all said likewise.
The Prayer in the Garden
32 Then they came to a place which was named Gethsemane; and He said to His disciples, "Sit here while I pray." 33 And He took Peter, James, and John with Him, and He began to be troubled and deeply distressed. 34 Then He said to them, "My soul is exceedingly sorrowful, even to death. Stay here and watch."
35 He went a little farther, and fell on the ground, and prayed that if it were possible, the hour might pass from Him. 36 And He said, "Abba, Father, all things are possible for You. Take this cup away from Me; nevertheless, not what I will, but what You will."
37 Then He came and found them sleeping, and said to Peter, "Simon, are you sleeping? Could you not watch one hour? 38 Watch and pray, lest you enter into temptation. The spirit indeed is willing, but the flesh is weak."
39 Again He went away and prayed, and spoke the same words. 40 And when He returned, He found them asleep again, for their eyes were heavy; and they did not know what to answer Him.
41 Then He came the third time and said to them, "Are you still sleeping and resting? It is enough! The hour has come; behold, the Son of Man is being betrayed into the hands of sinners. 42 Rise, let us be going. See, My betrayer is at hand."