Where we find the good, the bad, and the ugly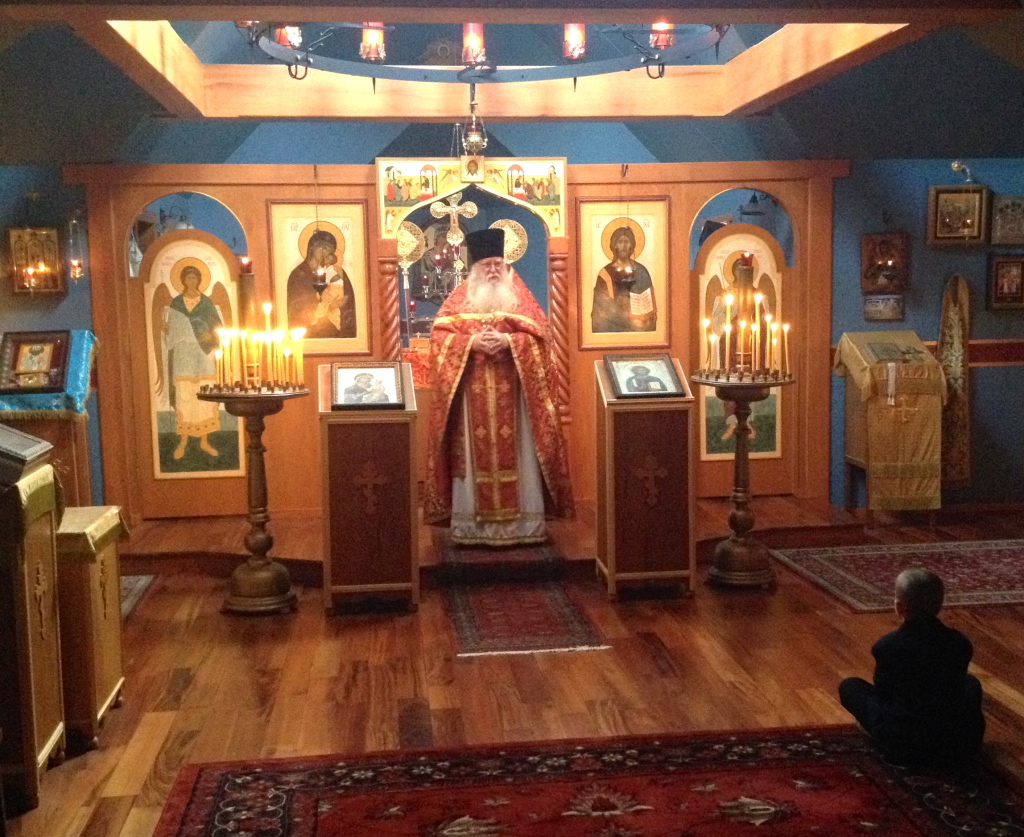 I often google topics that interest me, finding information that would have required hours in a research library in the past. I've visited Russian monasteries, watched videos of monks chanting in Greek monasteries, viewed Orthodox patriarchs serving the Divine Liturgy, all by going on the Internet. I've read the writings of some of the world's most gifted Orthodox theologians, and read the blogs of some of my favorite fellow clergy. I've received the photographs of pilgrimages to some of our brother monasteries, and articles concerning topics that are of a pastoral nature, and of interest to me as an Orthodox priest.
Yet for all the good that one can find on the Internet there is also a dark side. The internet can become the vehicle by which young men entertain pornography, and where our young people view music videos of half naked female pop singers that a generation ago would have been confined to topless joints. All this trash contributes to the destruction of childhood innocence for a growing number of our children. Young people who have failed to develop the social skills that would normally have come from personal interaction with others, that are now missing, all because they spend too much time with "friends" whose faces they've only seen in photos on their ipads. Evil men looking for innocent young people to sexually exploit while masquerading as young people themselves.
I'm convinced the Internet has become the major vehicle for the workings of the Evil One, and our children are not the only vulnerable ones. Many men have become so addicted to the Internet that they spend more time on line than with their wives and children. There are women who ignore the needs of their kids because they, too, have become addicted.
Why, then, would the abbot of an Orthodox monastery use the Internet? Why would I post daily blog articles, and upload Podcast recordings for Ancient Faith Radio? Why would I continue posting blog articles on two facebook pages in spite of hearing the criticism of some of my fellow priests and monastics? It is because I take seriously the council of His Holiness Patriarch Kirill of Moscow and All Russia, who said, "Blogs and social networks give us new opportunities for the Christian mission…Not to be present there means to display our helplessness and lack of care for the salvation of our brothers."
The Internet is a vast network that does a lot of harm, yet it is also a tremendous vehicle for spreading the Gospel of Jesus Christ. The Internet is a vehicle by which we can teach others the Orthodox Faith, while sharing the ancient Christian path that is virtually unknown in the Western world. The internet is also a wonderful vehicle for connecting Orthodox Christians, creating friendships and support for living a life that is in opposition to that of this world. The fact is, it is easier to live the otherworldly life of an Orthodox Christian when we receive support and love from those who are doing so themselves. It is inspiring for those of us who live in a free society, when we become facebook friends with Orthodox Christians living under persecution, or in remote areas of our own land, where the nearest Orthodox church is hours away.
The internet allows all of us to become missionaries by forwarding on articles that touch our lives and quicken our faith. The hearts of family, friends and strangers we've met through the Internet can be transformed by one little inspirational article we've passed on. We can help young people know of Jesus Christ by sharing the Good News through this medium that has become such a normal part of their everyday lives.
I labor in this vineyard for the Lord, Whom I believe has called me to this online ministry. I post my blog articles, together with the daily scripture readings, because I care from the depth of my heart for the next generation. I upload daily podcasts to Ancient Faith Radio because, like the wonderful Christians who produce this on line radio station that reaches 156 countries with Holy Orthodoxy, I care deeply about our world. I labor for the love of Jesus Christ, Whom I serve.
Love in Christ,
Abbot Tryphon

Monday December 8, 2014 / November 25, 2014
27th Week after Pentecost. Tone one.
Nativity (St. Philip's Fast). By Monastic Charter: Food without Oil
Apodosis of the Entry of the Most Holy Theotokos into the Temple.
Hieromartyr Clement, pope of Rome (101).
Hieromartyr Peter, archbishop of Alexandria (311).
New Hieromartyrs Seraphim archbishop of Smolensk, Gregory, John, Basil, Cosmas, John, Simeon, Hilarion, Iaroslav, Alexander, John, Voctor, Andrew priests and Martyr Paul (1937).
Martyr Nicholas (1938).
Venerable Peter the Silent, of Galata, Syria (429).
St Clement, Bishop of Ochrid and Enlightener of the Bulgarians.
Great-martyr Catherine of Alexandria (305) (Greek).
Scripture Readings for the Day
1 Timothy 5:1-10
Treatment of Church Members
5 Do not rebuke an older man, but exhort him as a father, younger men as brothers, 2 older women as mothers, younger women as sisters, with all purity.
Honor True Widows
3 Honor widows who are really widows. 4 But if any widow has children or grandchildren, let them first learn to show piety at home and to repay their parents; for this is good and[a] acceptable before God. 5 Now she who is really a widow, and left alone, trusts in God and continues in supplications and prayers night and day. 6 But she who lives in pleasure is dead while she lives. 7 And these things command, that they may be blameless. 8 But if anyone does not provide for his own, and especially for those of his household, he has denied the faith and is worse than an unbeliever.
9 Do not let a widow under sixty years old be taken into the number, and not unless she has been the wife of one man, 10 well reported for good works: if she has brought up children, if she has lodged strangers, if she has washed the saints' feet, if she has relieved the afflicted, if she has diligently followed every good work.
Luke 19:37-44
37 Then, as He was now drawing near the descent of the Mount of Olives, the whole multitude of the disciples began to rejoice and praise God with a loud voice for all the mighty works they had seen, 38 saying:
" 'Blessed is the King who comes in the name of the Lord!'
Peace in heaven and glory in the highest!"
39 And some of the Pharisees called to Him from the crowd, "Teacher, rebuke Your disciples."
40 But He answered and said to them, "I tell you that if these should keep silent, the stones would immediately cry out."
Jesus Weeps over Jerusalem
41 Now as He drew near, He saw the city and wept over it, 42 saying, "If you had known, even you, especially in this your day, the things that make for your peace! But now they are hidden from your eyes. 43 For days will come upon you when your enemies will build an embankment around you, surround you and close you in on every side, 44 and level you, and your children within you, to the ground; and they will not leave in you one stone upon another, because you did not know the time of your visitation."