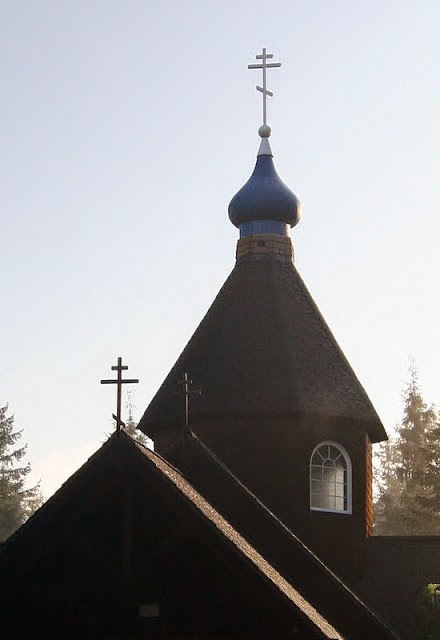 We must live our lives in preparation
Increasingly Christians have been talking about the coming of the Anti-Christ. Events around the world have created a sense of doom among many believers, seeing in the economic downswing, rise of Islam, extreme climate change, and breakdown of societal norms, as precursors to the coming of the End Times.
It is important that we remember Christians in the first century were prepared for the end of times and the second coming of Christ. Christians have always been prepared, as we should. We are struggling against the principalities of darkness, just as God's people have been struggling since the fall of human kind. This life is full of spiritual warfare. The hour for the return of Christ is not to be revealed, for only the Father knows the time and the hour, as Christ Himself told us.
What is important is that we be prepared for our own end. None of us knows when our own end will come. At sixty-eight, I am more aware of my own ultimate end than ever before. I've had increasing numbers of friends depart this life, some after illnesses, some without warning. All of us must be prepared to give account for our lives before the Lord at any given moment. We can not expect time to repent, for most of us will meet our end without warning.
Whether these are the End Times or not, we must live our lives in preparation for that final moment of accountability. In the end, Christ will triumph over evil. That is a fact. For now, we must fight the battle, that we, too, will triumph over evil.
Come, Lord Jesus Christ.
Abbot Tryphon
Sunday August 31, 2014
12th Sunday after Pentecost. Tone three.
Afterfeast of the Dormition.
Martyrs Florus and Laurus of Illyria (2nd c.).
New Martyrs Archimandrite Augustine of Orans Monastery, Proto-priest Nicholas of Nizhni-Novgorod, and 15 people with them (1918).
New Hieromartyr Gregory priest and Martyr Eugene and Michael (1937).
Martyrs Hermes, Serapion, and Polyaenus of Rome (2nd c.).
Martyrs Hilarion, Dionysius, and Hermippus, Hieromartyr Emilian, and others (about 1,000) of Italy (4th c.).
Sts. John (674) and George (683), patriarchs of Constantinople.
Venerable Macarius the Monk of Pelekete (830).
Repose of Venerable John, abbot of Rila (946) (Bulgaria).
The Hodigitria Icon of the Mother of God.
Venerable Barnabus and his nephew Venerable Sophronius, monks of Mt. Mela near Trebizond (412) (Greek).
Venerable Christopher, abbot of Mt. Mela Monastery (1694) (Greek).
Venerable Sophronius of St. Anne's Skete on Mt. Athos (Greek).
Venerable Arsenius the New of Paros (1877) (Greek).
Martyr Juliana near Strobilus (Greek).
Martyr Leo, drowned near Myra in Lycia (Greek).
St. Christodoulos the Philosopher, called the Ossetian, of Georgia (12th c.) (Georgia).
You can read the life of the saint by clicking on the highlighted name.
"Blogs and social networks give us new opportunities for the Christian mission…Not to be present there means to display our helplessness and lack of care for the salvation of our brothers." His Holiness Patriarch Kirill
The Scripture Readings for the Day
1 Corinthians 15:1-11
The Risen Christ, Faith's Reality
15 Moreover, brethren, I declare to you the gospel which I preached to you, which also you received and in which you stand, 2by which also you are saved, if you hold fast that word which I preached to you—unless you believed in vain.
3For I delivered to you first of all that which I also received: that Christ died for our sins according to the Scriptures, 4and that He was buried, and that He rose again the third day according to the Scriptures, 5and that He was seen by Cephas, then by the twelve. 6After that He was seen by over five hundred brethren at once, of whom the greater part remain to the present, but some have fallen asleep. 7After that He was seen by James, then by all the apostles. 8Then last of all He was seen by me also, as by one born out of due time.
9For I am the least of the apostles, who am not worthy to be called an apostle, because I persecuted the church of God. 10But by the grace of God I am what I am, and His grace toward me was not in vain; but I labored more abundantly than they all, yet not I, but the grace of God which was with me. 11Therefore, whether it was I or they, so we preach and so you believed.
Matthew 19:16-26
Jesus Counsels the Rich Young Ruler
16Now behold, one came and said to Him, "Good Teacher, what good thing shall I do that I may have eternal life?"
17So He said to him, "Why do you call Me good? No one is good but One, that is, God. But if you want to enter into life, keep the commandments."
18He said to Him, "Which ones?"
Jesus said, "'You shall not murder,' 'You shall not commit adultery,' 'You shall not steal,' 'You shall not bear false witness,' 19'Honor your father and your mother,' and, 'You shall love your neighbor as yourself.' "
20The young man said to Him, "All these things I have kept from my youth. What do I still lack?"
21Jesus said to him, "If you want to be perfect, go, sell what you have and give to the poor, and you will have treasure in heaven; and come, follow Me."
22But when the young man heard that saying, he went away sorrowful, for he had great possessions.
With God All Things Are Possible
23Then Jesus said to His disciples, "Assuredly, I say to you that it is hard for a rich man to enter the kingdom of heaven. 24And again I say to you, it is easier for a camel to go through the eye of a needle than for a rich man to enter the kingdom of God."
25When His disciples heard it, they were greatly astonished, saying, "Who then can be saved?"
26But Jesus looked at them and said to them, "With men this is impossible, but with God all things are possible."