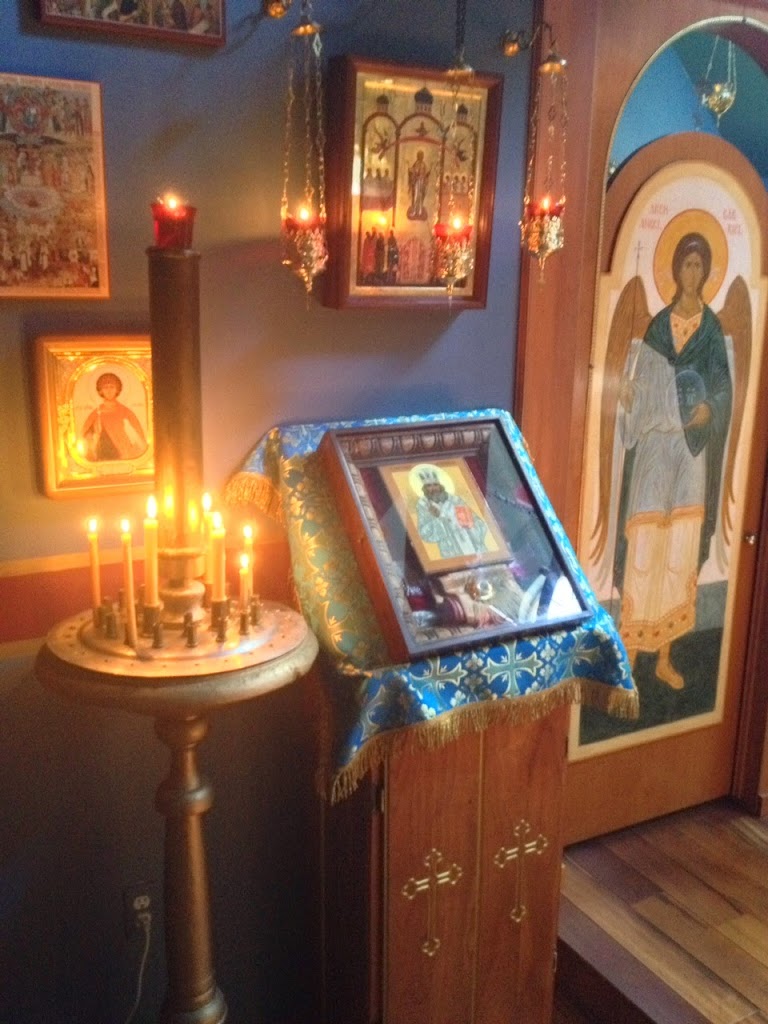 The Problem of Evil in God's Creation
We've all read news reports of horrid cases of people being imprisoned for long periods of time by perverted individuals who have been later diagnosed as classic psychopaths. By definition, psychopaths are individuals who are hateful towards others, and incapable of empathy. Sometimes known as Dissocial Personality Disorder, or Narcissistic Personality Disorder (alternate terms for sociopathic behaviour), these people are callous individuals, who are unconcerned for the feelings of others.
There is a lot of clinical evidence that points to a biological grounding for the uncaring nature of the psychopath. Since caring is a largely emotion-driven enterprise, it has been found that the brains of psychopaths have weak connections among the components of the brain's emotional systems. Such disconnects make it impossible for the psychopath to feel emotions deeply. Disgust, as an emotion, plays an important role on our sense of ethics, and normal people find certain types of unethical actions disgusting, something that keeps them from engaging in cruel treatment of other people. But psychopaths, when shown disgusting photos of mutilated faces and when exposed to foul odors, have extremely high thresholds for disgust. In rarer cases, the psychopathic personality can be the result of having suffered an extremely abusive childhood.
Psychopaths, because they have an inability to empathize with others, are unable to feel the emotion of love. Simply put, psychopaths are not able to participate in normal, loving relationships that bound people together, as family, friends, and fellow human beings. Thus the question arises for the Christian, how can a person who does not have the ability to love, love God? And, if such a person is incapable of loving God, how can they escape eternal hell fire, since it is in this life that we are expected to prepare ourselves for an eternity in the presence of an All Holy God. If a psychopath is incapable of loving God, can we even say such a person was created in the image and likeness of God, Who is love? How can God have even allowed such a person be born, for does not this birth give life to someone who is totally incapable of gaining salvation? Wouldn't such a birth be a violation of free will?
This question can equally be posed regarding the child born without a brain, or someone born without any cognitive abilities. Such abnormalities in God's creation are ultimately the result, not of God's will, but the result of the fall. The Scriptures identify sociopathic and psychopathic behavior as among the severest moral and spiritual effects of man's fall into sin. Jesus described such sins as arising from evil hearts (Mark 7:20-23), and the holy apostle Paul identified godlessness as the root of such a deadly heart (Romans 1:28-32). In the psychopath we see the worst characteristics of sinful man's nature, the worst effects of both genetic and environmental moral degradation.
The New Testament does not offer specifics on how a Christian society should deal with such serious problems. The Church's teachings about morality and immorality of every kind, and her hopeful appeals and invitations to repentance, conversion, and transformed life in Christ, certainly apply to a psychopath as to any sinner. Saint Paul, describing conduct that included psychopathic characteristics, wrote to one congregation of believers in Jesus Christ, "Such were some of you" (1 Corinthians 6:9-11). As Orthodox Christians, we know that God is able to rescue and restore to righteousness the most corrupt heart. Because of this, it is possible for even a psychopath to be healed, and to come into a transformational relationship with the Living God. Yet, ultimately, much of this will remain a mystery to us, until that great day when we stand in the presence of God, and all is revealed to us. I believe culpability is the primary factor. God will not damn someone for things outside of their control.
With love in Christ,
Abbot Tryphon
Photos:The icon and relics of our monastery's patron saint, John the Wonderwork of Shanghai and San Francisco, together with the patronal icon of the church, the Protection of the Holy Virgin.
5th Week after Pentecost. Tone three.
Apostles' (Peter & Paul) Fast. Fish Allowed
Venerable Sampson the Hospitable of Constantinople (530).
St. Joanna the Myrrh-bearer (1st c.).
New Hieromartyr Priest Gregory Nikolsky of Kuban (1918).
New Hieromartyrs Alexander and Vladimir priests (1918).
New Hieromartyr Peter priest (1939).
Uncovering of the holy relics of Optina Elders: Ambrose, Leonid, Macarius, Anatole I, Anatole II, Barsanuphius, Hilarion (1998).
Venerable Serapion of Kozha Lake (1611).
Venerable Severus, presbyter of Interocrea in Italy (6th c.).
Venerable George of Mt. Athos and Georgia (1066) (Georgia).
Venerable Martin of Turov (1146).
Commemoration of the victory of the Russian Army of the Battle of Poltava on June 27, 1709.
Martyr Anectus of Caesarea in Cappadocia (304).
Hieromartyr Pierius, presbyter of Antioch (Greek).
St. Luke the hermit (Greek).
Matryrs Mark and Marcia (Greek).
Hieromartyr Kirion II, Catholicos-Patriarch of All Georgia (1918) (Georgia).
Hieromartyrs Crescens, Maximus, and Theonest, bishops of Mainz (Germany) (5th c.).
You can read the life of the saint by clicking on the highlighted name.
"Blogs and social networks give us new opportunities for the Christian mission…Not to be present there means to display our helplessness and lack of care for the salvation of our brothers." His Holiness Patriarch Kirill
The Scripture Readings for the Day
Romans 15:17-29
17Therefore I have reason to glory in Christ Jesus in the things which pertain to God. 18For I will not dare to speak of any of those things which Christ has not accomplished through me, in word and deed, to make the Gentiles obedient— 19in mighty signs and wonders, by the power of the Spirit of God, so that from Jerusalem and round about to Illyricum I have fully preached the gospel of Christ. 20And so I have made it my aim to preach the gospel, not where Christ was named, lest I should build on another man's foundation, 21but as it is written:
"To whom He was not announced, they shall see;
And those who have not heard shall understand."
Plan to Visit Rome
22For this reason I also have been much hindered from coming to you. 23But now no longer having a place in these parts, and having a great desire these many years to come to you, 24whenever I journey to Spain, I shall come to you. For I hope to see you on my journey, and to be helped on my way there by you, if first I may enjoy your company for a while. 25But now I am going to Jerusalem to minister to the saints. 26For it pleased those from Macedonia and Achaia to make a certain contribution for the poor among the saints who are in Jerusalem. 27It pleased them indeed, and they are their debtors. For if the Gentiles have been partakers of their spiritual things, their duty is also to minister to them in material things. 28Therefore, when I have performed this and have sealed to them this fruit, I shall go by way of you to Spain. 29But I know that when I come to you, I shall come in the fullness of the blessing of the gospel of Christ.
Matthew 12:46-13:3
Jesus' Mother and Brothers Send for Him
46While He was still talking to the multitudes, behold, His mother and brothers stood outside, seeking to speak with Him. 47Then one said to Him, "Look, Your mother and Your brothers are standing outside, seeking to speak with You."
48But He answered and said to the one who told Him, "Who is My mother and who are My brothers?" 49And He stretched out His hand toward His disciples and said, "Here are My mother and My brothers! 50For whoever does the will of My Father in heaven is My brother and sister and mother."
The Parable of the Sower
13 On the same day Jesus went out of the house and sat by the sea. 2And great multitudes were gathered together to Him, so that He got into a boat and sat; and the whole multitude stood on the shore.
3Then He spoke many things to them in parables, saying: "Behold, a sower went out to sow.