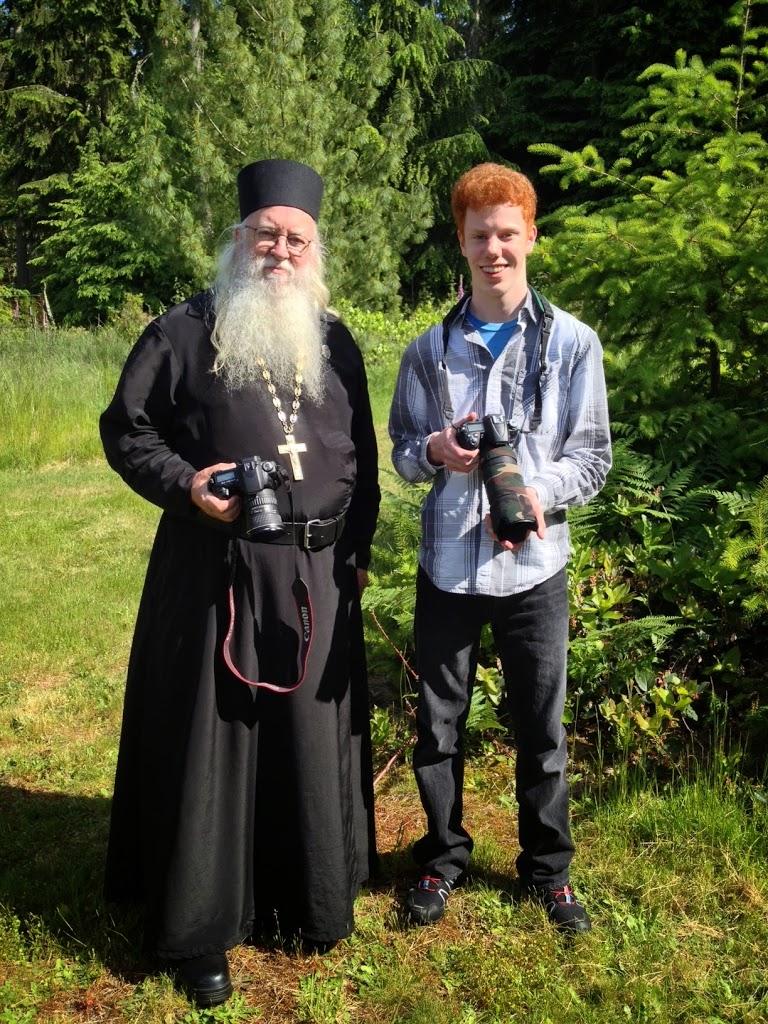 Abbot Tryphon and Jacob McGinnis
Correcting the Stumblings of Others
The use of force in the correction of those who are living in opposition to the laws of God is often a temptation for Christians, yet it must be remembered that the sins of others is better corrected by lovingly demonstrating their value in God's eyes. Demonstrating our own love for them by refusing to demonize them with our judgement and harsh treatment, we become agents of the love of Christ. In seeing ourselves as the worst of sinners, and demonstrating our personal gratitude for God's love and mercy in our own lives, projects that hope of redemption, and forgiveness, to the persons living in sin. Our love for them helps open their hearts to the action of the Holy Spirit. God's grace can change any heart, and we must be sure we are not the stumbling block for that change by harboring a judgmental tone.
"Christians, above all men, are forbidden to correct the stumblings of sinners by force…it is necessary to make a man better not by force but by persuasion. God gives the crown to those who are kept from evil, not by force, but by choice (Saint John Chrysostom)."
With love in Christ,
Abbot Tryphon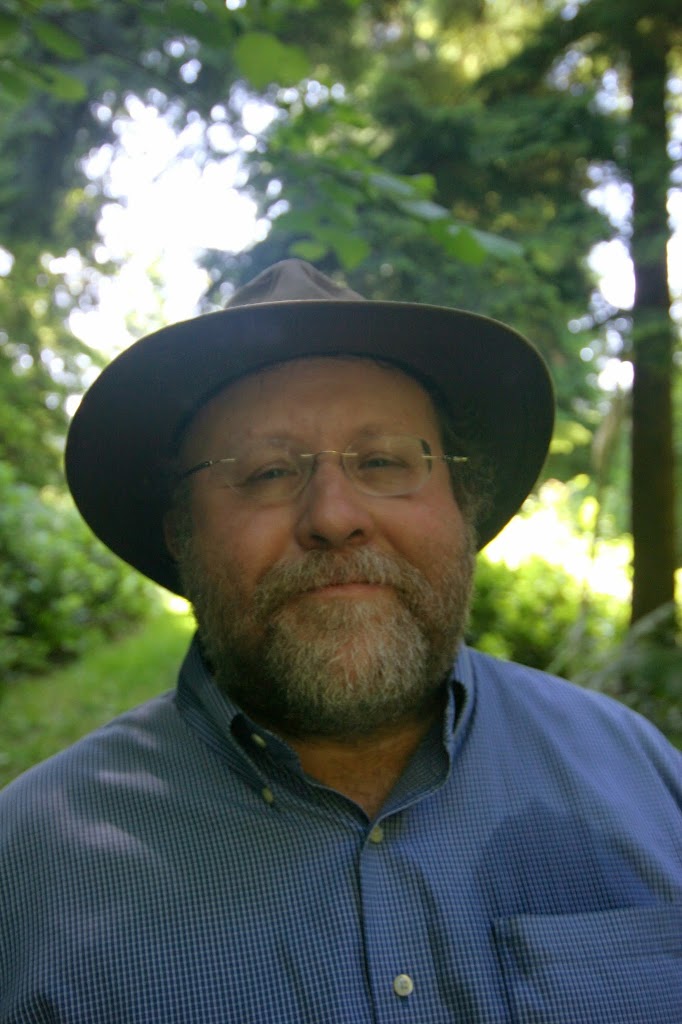 Dr. Michael Brooks of Columbus, OH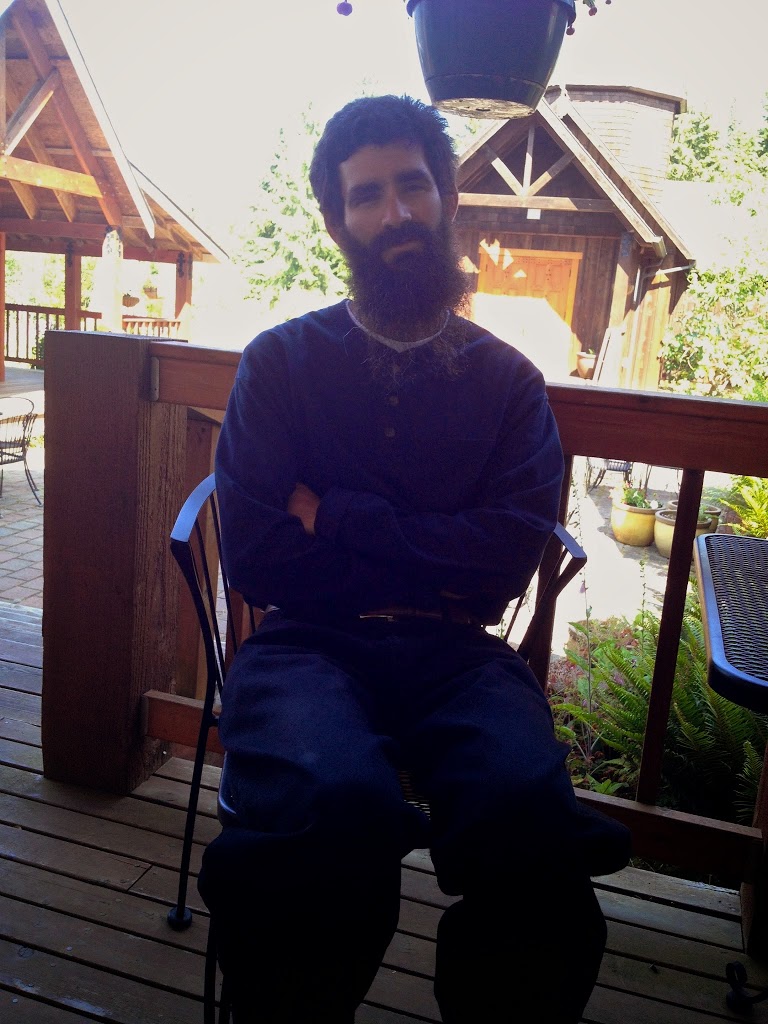 Daniel Marker of Corvallis, OR
Photos: Some of the many pilgrims to the Monastery on Saturday.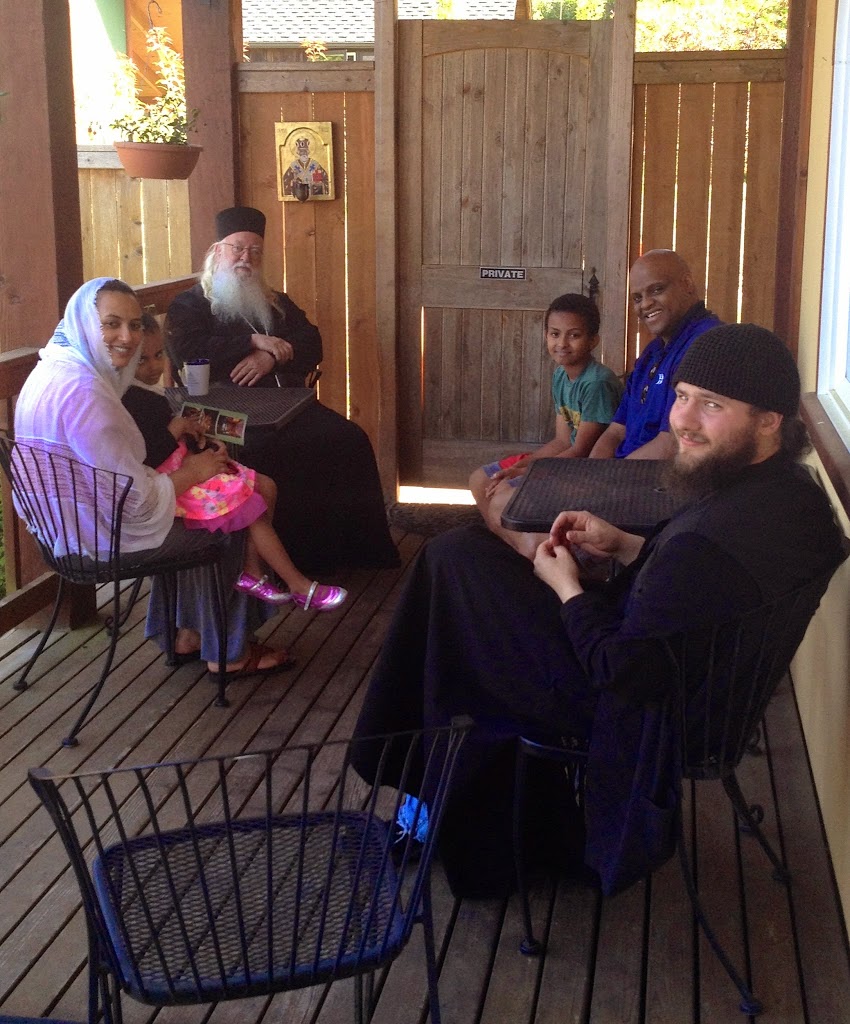 Ethiopian family from Redmond, WA
Sunday June 1, 2014
Seventh Sunday of Pascha: The Fathers of the First Ecumenical Council. Tone six.
Synaxis of Hieromartyrs of Kholmsk and Podliash (movable holiday on the Sunday after May 19th).
"Chelnsk" Icon of the Most Holy Theotokos named "Tenderness" (movable holiday on the 7th Sunday of Pascha).
Hieromartyr Patrick, bishop of Prusa, and his companions: Presbyters Acacius, Menander, and Polyenus (362).
Venerable Cornelius, abbot of Komel (Vologda) (1537).
Right-believing Prince Demetrius Donskoy (1389).
New Hieromartyr Victor (1937).
New Hieromartyrs Onuphrius, archbishop of Kursk; Anthony, bishop of Belgorod, and with him priests Metrophan, Alexander, Michael, Matthew, Hippolytus, Nicholas, Basil, Nicholas, Maxim, Alexander, Paul, and Paul, and Martyrs Michael and George (1938).
New Hieromartyr Onuphrius, archbishop of Kursk (1938).
New Hieromartyr Valentine (1940).
Venerable Cornelius, abbot of Paleostrov and Valaam (1420).
St. John, prince of Uglich, tonsured as Ignatius (Vologda) (1522).
Venerable Sergius, monk, of Shukhtom (1609).
Martyr Acoluthusofthe Thebaid (284-305).
Venerable John, bishop of the Goths in Crimea (787).
Sts. Parthenius and his brother Calogerius (250).
St. Dunstan, archbishop of Canterbury (988) (Celtic & British).
Entrance of St. Nina (Nino), Equal-to-the-Apostles, into Georgia (323) (Georgia).
Monk-martyrs and confessors John, Conon, Jeremias, Cyril, Theoctistus, Barnabas, Maximus, Theognostus, Joseph, Gennadius, Gerasimus, Mark, and Herman of Cyprus, who suffered under the Latins (1231).
Synaxis of Hieromartyrs of Kharkov.
Martyrs Cyriaca and Theotima (311) (Greek).
You can read the life of the saint by clicking on the highlighted name.
The Scripture Readings for the Day
Acts 20:16-18
16For Paul had decided to sail past Ephesus, so that he would not have to spend time in Asia; for he was hurrying to be at Jerusalem, if possible, on the Day of Pentecost.
The Ephesian Elders Exhorted
17From Miletus he sent to Ephesus and called for the elders of the church. 18And when they had come to him, he said to them: "You know, from the first day that I came to Asia, in what manner I always lived among you,
Acts 20:28-36
28Therefore take heed to yourselves and to all the flock, among which the Holy Spirit has made you overseers, to shepherd the church of God which He purchased with His own blood. 29For I know this, that after my departure savage wolves will come in among you, not sparing the flock. 30Also from among yourselves men will rise up, speaking perverse things, to draw away the disciples after themselves. 31Therefore watch, and remember that for three years I did not cease to warn everyone night and day with tears.
32"So now, brethren, I commend you to God and to the word of His grace, which is able to build you up and give you an inheritance among all those who are sanctified. 33I have coveted no one's silver or gold or apparel. 34Yes, you yourselves know that these hands have provided for my necessities, and for those who were with me. 35I have shown you in every way, by laboring like this, that you must support the weak. And remember the words of the Lord Jesus, that He said, 'It is more blessed to give than to receive.'"
36And when he had said these things, he knelt down and prayed with them all.
John 17:1-13
Jesus Prays for Himself
17 Jesus spoke these words, lifted up His eyes to heaven, and said: "Father, the hour has come. Glorify Your Son, that Your Son also may glorify You, 2as You have given Him authority over all flesh, that He should give eternal life to as many as You have given Him. 3And this is eternal life, that they may know You, the only true God, and Jesus Christ whom You have sent. 4I have glorified You on the earth. I have finished the work which You have given Me to do. 5And now, O Father, glorify Me together with Yourself, with the glory which I had with You before the world was.
Jesus Prays for His Disciples
6"I have manifested Your name to the men whom You have given Me out of the world. They were Yours, You gave them to Me, and they have kept Your word. 7Now they have known that all things which You have given Me are from You. 8For I have given to them the words which You have given Me; and they have received them, and have known surely that I came forth from You; and they have believed that You sent Me.
9"I pray for them. I do not pray for the world but for those whom You have given Me, for they are Yours. 10And all Mine are Yours, and Yours are Mine, and I am glorified in them. 11Now I am no longer in the world, but these are in the world, and I come to You. Holy Father, keep through Your name those whom You have given Me, that they may be one as We are. 12While I was with them in the world, I kept them in Your name. Those whom You gave Me I have kept; and none of them is lost except the son of perdition, that the Scripture might be fulfilled. 13But now I come to You, and these things I speak in the world, that they may have My joy fulfilled in themselves.