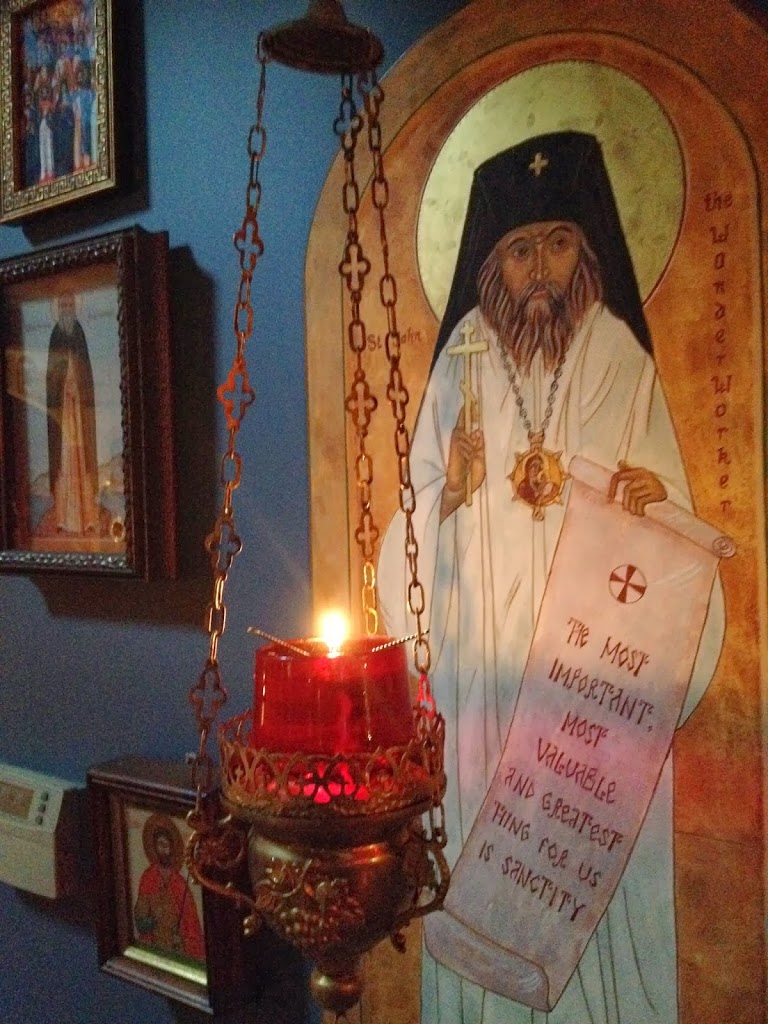 When People Don't Forgive
There are people who insist on holding on to resentment, often inventing situations in their minds that never happened, justifying their bad behavior, and putting the blame on others. They see themselves as the abused party, always quick to take offense. Rarely are they able to have healthy relationships, for they are in reality, the abusers. Their world centers around them, and any attempt by others to appease them, only contributes to the anti-social behavior.
Such behavior betrays a deep spiritual and psychological illness, one that is not easily healed. Such people feel empowered by making other people uncomfortable, and normal attempts at rapprochement often end in failure, for such people are always looking for ways to continue their control over others. Their illness is difficult to heal, for their pride and deep seated sense of superiority makes repentance difficult, for they simply don't see themselves as having a problem.
The cure for the illness of the soul is to be found in the life of the Church, where Her sacred mysteries (the sacraments), Her scriptures, and Her divine services, are the source for the healing that the heart so craves. Forgiveness Sunday Vespers is but one of the sources that can begin the process of healing, for it is during this service that the faithful, one by one, speak the words, "Please forgive me for any hurt or offense I have cause you in any way".
The response, "God forgives. Please forgive me for any hurt or offense I have cause you in any way", exemplifies the Church's teaching that we can only forgive others if we have Christ in us, for it is Christ Who gives us the power to forgive. Since God forgives us, we, too, can forgive.
One of the Desert Fathers tells us of a young monk who came to his elder, complaining that he'd been wronged by one of his brothers, and following the holy tradition of the desert, had gone to the one who had wronged him, asking for forgiveness. The erring brother refused, so the wronged brother wanted to know what he should do in response. The elder told the young monk that he had walked away justified in the eyes of God, and that there was nothing left for him to do, except to pray for his erring brother.
This true story from the Desert Fathers makes clear that we must always be quick to forgive others, even if they were at fault, not remembering the wrong done to us, nor depend on the other cooperating in the reconciliation. Their repentance is not required, for we will be held accountable only for our own response. Before God, we will be justified.
When another person refuses to accept our heartfelt apology, we must be willing to let it be, and walk away, knowing that we've done our part. Abusive people such as these, can, if we let them, prevent us from living our own life in Christ, for they keep our focus away from the forgiveness that comes from Christ. When we walk away from such negative people, we walk away having forgiven them, and we commit ourselves to praying for their repentance. There is nothing more we can do.
Keeping our focus on Christ, we do not react, do not resent, and do not lose our inner peace. The sickness that is at the basis of controlling, abusive people, must not be allowed to take away from the inner joy and peace that comes from our personal relationship with Christ.
For your own soul's sake, and for the soul of the abuser, continue to pray for them, but go your own way, "And the peace of God, which passeth all understanding, shall keep your hearts and minds through Christ Jesus (Philippians 4:7)."
Love in Christ,
Abbot Tryphon
Saturday February 1, 2014
32nd Week after Pentecost. Tone six.
Venerable Macarius the Great of Egypt (390).
St. Mark, archbishop of Ephesus (1444).
Blessed Theodore of Novgorod, fool-for-Christ (1392).
Venerable Macarius the Roman of Novgorod (1550).
New Hieromartyr Peter priest (1918).
New Hieromartyr Nicholas priest (1930).
Martyr Theodore (1940).
Venerable Macarius of the Kiev Caves (12th c.).
Venerable Macarius, deacon of the Kiev Caves (13th-l4th c.).
Opening of the relics of Venerable Sabbas of Storozhev or Zvenigorod (1652).
Virgin-martyr Euphrasia of Nicomedia (303).
Venerable Macarius of Alexandria (394).
Venerable Anton the Stylite of Martqophi, Georgia (6th c.) (Georgia).
St. Arsenius, archbishop of Kerkyra (Corfu) (953).
St. Branwalader (Breward) of Cornwall and the Channel Islands (6th c.) (Celtic & British).
Venerable Meletius, confessor of Mt. Galesion, monk (1286) (Greek).
Translation of the relics (950) of St. Gregory the Theologian (389).
Martyr Anthony Rawah the Qpraisite (8th c.).
May Years to His Holiness Kirill, on the anniversary of his enthronement as Patriarch of Moscow and All Russia.
You can read the life of the saint by clicking on the highlighted name.
THANKS to all of you who have been able to contribute towards the support of the monastery. These difficult times of economic hardship have impacted the monastery, and those of you who have been able to donate, have been our lifeline. May God bless you for your generosity, and kindness.
With love in Christ,
Abbot Tryphon
The Scripture Readings for the Day
1 Thessalonians 5:14-23
14Now we exhort you, brethren, warn those who are unruly, comfort the fainthearted, uphold the weak, be patient with all. 15See that no one renders evil for evil to anyone, but always pursue what is good both for yourselves and for all.
16Rejoice always, 17pray without ceasing, 18in everything give thanks; for this is the will of God in Christ Jesus for you.
19Do not quench the Spirit. 20Do not despise prophecies. 21Test all things; hold fast what is good. 22Abstain from every form of evil.
Blessing and Admonition
23Now may the God of peace Himself sanctify you completely; and may your whole spirit, soul, and body be preserved blameless at the coming of our Lord Jesus Christ.
Luke 17:3-10
3Take heed to yourselves. If your brother sins against you, rebuke him; and if he repents, forgive him. 4And if he sins against you seven times in a day, and seven times in a day returns to you, saying, 'I repent,' you shall forgive him."
Faith and Duty
5And the apostles said to the Lord, "Increase our faith."
6So the Lord said, "If you have faith as a mustard seed, you can say to this mulberry tree, 'Be pulled up by the roots and be planted in the sea,' and it would obey you. 7And which of you, having a servant plowing or tending sheep, will say to him when he has come in from the field, 'Come at once and sit down to eat'? 8But will he not rather say to him, 'Prepare something for my supper, and gird yourself and serve me till I have eaten and drunk, and afterward you will eat and drink'? 9Does he thank that servant because he did the things that were commanded him? I think not. 10So likewise you, when you have done all those things which you are commanded, say, 'We are unprofitable servants. We have done what was our duty to do.'"